The Best Free Payroll Software for Small Businesses
---
When you're a small-business owner, payroll costs add up quickly. Most payroll software options require a monthly base fee plus an extra charge for each person on your payroll. So if you own a restaurant with 12 employees, you aren't just paying a $45 base price to run payroll—you're also paying between $4 and $8 per person, which could add up to over $140 a month.
And that's without even counting the amount you're paying in wages, which is presumably your biggest monthly expense.
Fortunately, a few payroll providers have made it their mission to save you that extra $140—or more—a month by offering free payroll services. Here are our top picks for this year's best free payroll software for small businesses.
Heads-up: Paid vs. free software
If you have more than 25 or so employees, we recommend paid payroll software that offers services (like automatic tax filing) geared toward slightly larger businesses. But if you want more money to invest directly in your business, free payroll software can save you a significant chunk of cash each month.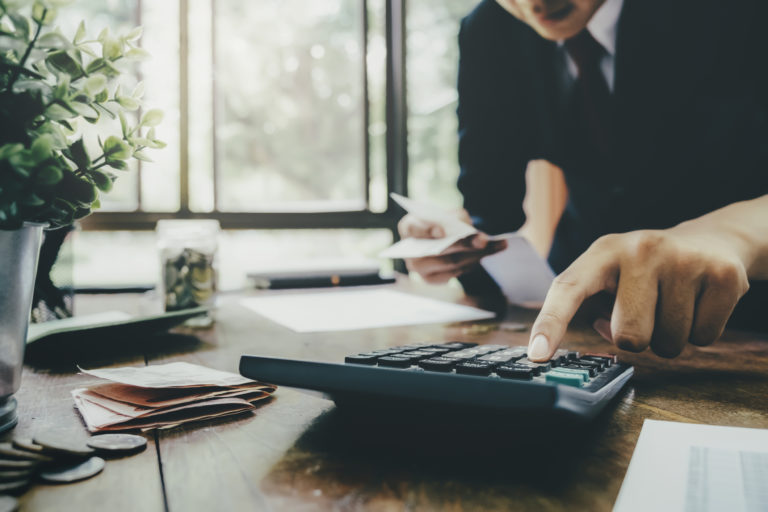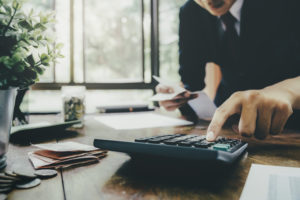 Best free payroll software 2019
| | | |
| --- | --- | --- |
| Brand | Features | Learn more |
| Payroll4Free | Payroll tax calculations, pre-filled tax forms, direct deposit or paper check options, PTO tracking | View Software |
| TimeTrex | Easy-to-generate tax forms, employee pay stub access, time-tracking syncing | View Software |
| ExcelPayroll | Simple Excel syncing, W-2 printing, check printing | View Software |
| HR.my | Time and attendance syncing, easy PTO requests, unlimited users | View Software |
| eSmart Paycheck | State-specific payroll calculators, paycheck and pay stub printing | View Software |
Data effective 10/14/2019. At publishing time, pricing and features are current but are subject to change. Offers may not be available in all areas.

Payroll4Free: Best overall

Payroll4Free
Payroll4Free
If you need a free payroll provider that basically does it all—including filling out tax forms for you to file yourself—choose Payroll4Free.
Frankly, it's hard to believe just how much Payroll4Free offers its users at no cost:
Paycheck calculations
1099 contract and W-2 employee payments
Direct deposit and paper check options
Federal, state, and local tax calculations
Pre-filled tax form access
Reports on taxes, benefits, payroll statistics, and more
Employee self-service portal
Paid time off, vacation, and sick time accruals
Accounting software integration, including QuickBooks
Payroll4Free's reporting and PTO tracking features are particularly impressive; these benefits aren't necessarily included in the cheapest paid payroll plans on the market. And even though Payroll4Free can't file taxes on your behalf (at least not at no cost—see the box below), it makes the work much faster by calculating payroll tax deductions and then auto-filling tax forms for you. Sure, you still have to do the actual filing, but Payroll4Free handily cuts out the most time-intensive part of the process.
So how does Payroll4Free offer all this stuff . . . well, for free? For one, by partnering with companies that show ads whenever you're using the software. For another, by offering a few paid services that are still substantially cheaper than many payroll alternatives.
Heads-up: Payroll4Free's paid options
Payroll tax filing. Don't want to file payroll taxes, including end-of-year tax forms, yourself? Payroll4Free will tackle tax filing for you at a flat rate of $12.50 per month.
Alternative direct deposit. If you'd rather transfer money to your employees through Payroll4Free's bank instead of through your own, you can also pay a flat monthly fee of $12.50.
If you sign up for both services, you'll pay $25 a month, which is much lower than almost any other payroll service out there.
Payroll4Free cons
Payroll4Free definitely has a few drawbacks. It's free only for businesses with 25 or fewer payees, which includes traditional W-2 employees and 1099 contractors. And it works only on Windows operating software, not Macintosh. If you run Windows on your Mac computer, you can still use Payroll4Free, but if you rely solely on iOS, you're out of luck.
However, if you can use Payroll4Free, we definitely recommend that you do so. It's a huge time-saver, and the free plan is the next best thing to automatic tax filing.
TimeTrex: Best time tracking

TimeTrex
TimeTrex
If you're comfortable using open-source software, TimeTrex gives you many (though not all) of the same features as Payroll4Free.
TimeTrex is a cloud-based time and attendance, payroll, and HR software with four plans, one of which is free. That'd be TimeTrex's Community Edition, and it's free because it's open source. In other words, the source code created to run the program is available for anyone who cares to look at it, tweak it, and host their own versions of the software.
Developers in 50 countries volunteer their time and expertise to keep TimeTrex Community Edition up and running. Since they work for free, you can access these payroll features for free too:
Paycheck calculations, including taxes, wage garnishments, and other deductions
Direct deposit and paper checks
Easy-to-generate tax forms, including forms W-2, W-3, 940, 941, and 1099
Employee access to electronic pay stubs
Integration with other payroll software, including QuickBooks, Paychex, ADP, and SurePayroll
As its name suggests, TimeTrex offers time-tracking software, which is also available for free on the Community Edition. But employees can clock in only online, and they can't use the mobile app that comes with TimeTrex's paid plans. Still, the time and attendance tracking syncs automatically with your payroll software, which makes paycheck calculation a breeze.
TimeTrex cons
Like the other providers on this list (Payroll4Free included, though to a lesser extent than the others), TimeTrex's interface is pretty simplistic. You won't be getting anything as jazzy or easy on the eyes as, say, QuickBooks, Wave, or Gusto. But if you're okay sticking with a basic payroll software solution that lacks frills and tax assistance, TimeTrex can help you out.
ExcelPayroll: Best for spreadsheets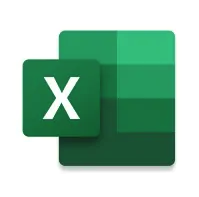 ExcelPayroll
ExcelPayroll
If you use a spreadsheet to calculate payroll, ExcelPayroll can make the payroll process even faster and smoother.
Spreadsheets used to be the norm for calculating payroll, and they're still among the simplest, most affordable way for math-savvy business owners to figure out paycheck amounts. If you use spreadsheets to calculate figures, ExcelPayroll can streamline the process even further at no additional cost.
So how does ExcelPayroll work? Basically, it's a program that reformats Excel to look and act more like payroll-specific software. Once you download the free payroll software, it automatically syncs with Excel so you can take care of these tasks:
See workers compensation reports.
Print tax forms, including W-2s.
Print checks.
Calculate and record 401(k)s, wage garnishments, and other payroll deductions.
Create bookkeeping entries.
While ExcelPayroll is free, Excel itself isn't. Microsoft Office Suite now operates largely as a cloud-based service instead of desktop software, so if you use Excel, chances are you're paying a monthly fee to retain your software license. The cheapest version of Office 365 for businesses costs $12.50 a month with an annual commitment. It's still much cheaper than most payroll software plans, but it's definitely a cost to keep track of.
ExcelPayroll cons
ExcelPayroll's website leaves a lot to be desired—meaning the site's look and feel is straight out of the early 2000s. That's not necessarily a strike against the program, but it does make the software itself seem outdated. More importantly, ExcelPayroll doesn't list any security safeguards. When you're downloading a free program, you want to make sure it's bug- and virus-free, and ExcelPayroll doesn't offer that reassurance.
HR.my: Best for global ventures
HR.my
HR.my
HR.my hosts software in an impressive 65 languages. If you need to run payroll securely for overseas employees, HR.my can help you get it done.
If you work internationally, chances are slim that everyone speaks the same language. That's why HR.my offers free payroll software in 65 different languages. In any of these languages, HR.my offers you key payroll features:
Unlimited users, including employees and managers
Unlimited employee web accounts for pay stub access and PTO requests
Employee paid time off management
Attendance management and time clock integration
Automatically generated payslips
Multiple pay schedules, including weekly, bi-weekly, semi-monthly, and monthly
Leave approval
Employee forums and discussion boards
HR.my also goes the extra mile on data security. According to the site, "All connections to HR.my are encrypted with SSL (TLS) protocol. HR.my data is secured with daily off-site backup and data export."1 Honestly, HR.my's online payroll software might do even more than Payroll4Free, but don't jump the gun. HR.my offers a lot, but it has some important disadvantages.
HR.my cons
Notice that HR.my's website ends in .my instead of .com or .org? That's because HR.my is based in Malaysia, which could be a problem if you need customer service support during regular business hours. Plus, HR.my's site is the sparsest we've reviewed. It lists a lot of features and includes a handy user guide for getting started, but it simply doesn't have the product details or credibility to merit putting all your payroll eggs in this one basket.
If you need to pay employees worldwide, and if said employees need electronic access to pay stubs and leave requests in their own languages, HR.my could be a cost-effective online payroll solution for you. But if all your employees work in the States, we recommend a different option—one that backs up its promises with hard data and a robust customer support team, like Payroll4Free.
eSmart Paycheck: Best calculator

eSmart Paycheck
eSmart Paycheck
If you're comfortable tracking payroll yourself but need a little extra help with the math, eSmart Paycheck is a great choice.
If you only have a few employees and keep track of payroll pretty well, you might not need full-fledged payroll software—instead, a free payroll calculator could suffice.
A payroll calculator doesn't do much more than what it says: calculate payroll. You enter your employees' wages, tax bracket, and other amount withholding (e.g., wage garnishment), then the calculator spits out the employee's net wage.
Different payroll calculators have different features, which is why we recommend eSmart Paycheck: unlike some paycheck calculators, it lets you print paychecks and pay stubs after you crunch the numbers. The program also lets you download state-specific calculators to ensure you withhold the right amount for your state.
eSmart Paycheck cons
Since eSmart Paycheck offers only a free calculator, you can't use it for anything more than basic math. You'll need to record all your payroll information in the general ledger on your own—eSmart Paycheck won't transfer the data over for you. It won't save your numbers either, so make sure you write down the data as soon as you finish calculations or you'll need to run them all over again.
If you want help filing taxes, you can sign up for a paid plan through eSmart Payroll. But in general, eSmart Paycheck is right for small-business owners who are already super organized and have a good handle on payroll. If you confidently run payroll by hand most of the time, eSmart Paycheck can potentially speed up the process, making payroll management easier.
Honorable mention: Paycheck Manager
It's true that eSmart Paycheck is our favorite payroll calculator, but it's far from the only free calculator out there. Want a second option? Paycheck Manager could be a good fit, especially since the two products have a lot in common.
Like eSmart Paycheck, Paycheck Manager's free calculator lets you print paychecks with the right net salary directly from your computer. Unlike eSmart Paycheck, Paycheck Manager doesn't offer a different calculator for each state; instead, you just pick your state and trust the calculator to run the numbers correctly. And if Paycheck Manager's calculator seems too complex, you can switch over to its simple calculator for basic tax estimates.
If you want to save your payroll calculator data, Paycheck Manager's paid plan costs $5 a month after a three-month free trial. You can save data, access payroll reports, and offer pay stubs to your employees.
Low-cost alternatives
If you want free payroll software, the products we listed here are pretty much your only options—which isn't to say there aren't other choices out there; we just don't find them particularly trustworthy. In other words, when you're handling employee data and business finances, we definitely think it's better to be safe than sorry, so the five options listed here are the only ones we feel comfortable recommending.
But if you don't love any of our recommendations, no worries; we don't have other free recs, but it's possible to find cost-effective payroll solutions. Here are a few of our favorites.
Patriot Software
Patriot Software's Basic Payroll plan starts at $10 a month plus $4 extra per month for each person you pay. Although the online payroll software won't file taxes for you, it does include free direct deposit, unlimited customizable payroll runs, W-2 forms, employee pay stub access, and free payroll setup if you're switching providers. Just give Patriot Software your information and its experts will input everything for you to minimize the risk of errors.
Square Payroll
Square is better known for its point-of-sale products, but its cloud-based payroll software is super easy and super affordable, especially if you pay only contractors. With the Square Payroll contractor-only plan, there's no base monthly fee. Instead, you just pay $5 for each contractor you pay. Square even files your end-of-year 1099 tax forms at no extra cost. Heads up: the employee and contractor plan is a bit pricier at $29 a month plus $4 per employee or contractor you pay.
Payroll by Wave
Wave offers several free products for small-business owners, including its accounting, invoicing, and receipt-capturing apps. Unfortunately, its payroll software isn't free (even if you pay only 1099 contractors), but in self-service states, pricing starts at $20 a month plus $4 per employee or contractor.
Heads-up: Wave self-service and tax-service states
As of October 2019, Wave offers automatic tax filing in only nine states: California, Florida, Illinois, New York, North Carolina, Tennessee, Texas, Virginia, and Washington. In these states, you must choose Wave's tax-service plan, which starts at $35 a month plus $4 extra for each person on your payroll. Currently, the 41 other states are self-service states, which means you'll file payroll taxes yourself.
The takeaway
Compared to paid payroll plans, free payroll software has some important downsides. But if you're tired of paying too much for payroll, the options listed here can cut you (and your wallet) some slack without upping your chance of payroll errors.
Need more payroll options? Check out some paid alternatives on our review of the year's best payroll software for small businesses.
Disclaimer
At Business.org, our research is meant to offer general product and service recommendations. We don't guarantee that our suggestions will work best for each individual or business, so consider your unique needs when choosing products and services.
Sources
1. HR.my, "HR.my"