Want to do payroll yourself? A free payroll template can help you start paying employees and calculating taxes correctly.
Data as of 9/28/22. Offers and availability may vary by location and are subject to change.
Want to do payroll yourself? Spreadsheet software with free payroll templates can help you calculate wages and taxes, print checks, and keep accurate financial records. Spreadsheet software costs as little as nothing (for instance, Google Sheets) or a low monthly fee (Microsoft Excel), which makes payroll templates extremely affordable for budget-conscious small business owners. Check out our top payroll template recommendations below.
Best free payroll templates
:

Best overall

:

Most affordable

:

Most template options
Is free payroll right for you?
Like free payroll software, payroll templates are most useful for the smallest of small businesses. Payroll is complicated enough that we generally recommend payroll software over free templates to businesses with five or more employees.
Compare the best payroll templates for businesses
| | | | | |
| --- | --- | --- | --- | --- |
| Spreadsheet software | Starting price | Number of payroll templates | Payslip and paycheck printing templates | Get started |
| | $0.00/mo. | 15+ | Yes | See Templates |
| | Free for life | Dozens | Yes | See Templates |
| | $6.99/mo. | Dozens | Yes | See Templates |
Data as of 9/28/22. Offers and availability may vary by location and are subject to change.
What are payroll templates?
A payroll template is a spreadsheet-based template that lets you calculate employee pay and determine payroll tax withholding amounts.
If you want to run payroll with a free template, start by downloading spreadsheet software (we recommend the three best below). Then, search for a free payroll templates that syncs with your spreadsheet software. These templates have pre-filled cell formulas, so all you have to do is enter your employees' pay rate and tax information, and the spreadsheet takes care of the rest.
Some payroll templates, such as those from ExcelPayroll, generate pay stubs and payroll checks that you can print from your computer. You can also find payroll summary report templates, printable payroll templates, and payroll template PDFs that make it easier to keep accurate financial records for your business. 
Smartsheet: Best overall payroll templates
Data as of 9/28/22. Offers and availability may vary by location and are subject to change.
Smartsheet offers several customizable, free payroll templates, including an all-in-one payroll calculator and registrar.  You can also use Smartsheet to find professional payroll summary report templates and payroll ledger templates. You can also print or export payroll templates as PDFs. 
Smartsheet starts with a 30-day free trial, but to make the most of the software, you'll want one of its paid plans. They start at the relatively low fee of $7.00 per user per month, but if you don't want to pay for your spreadsheet software, you can still download one of Smartsheet's free templates. It should sync to your Google Sheets or Microsoft Excel account.
Google Sheets: Most affordable payroll templates
Data as of 9/28/22. Offers and availability may vary by location and are subject to change.
Already using Gmail? A Google Sheets payroll template is the logical (and completely free) payroll spreadsheet solution for you. Hundreds of users have created free payroll templates that sync with Google Sheets. While the software is less secure than Excel and Smartsheet, it's the most affordable choice for most business owners.
Microsoft 365: Most payroll template options
Data as of 9/28/22. Offers and availability may vary by location and are subject to change.
Microsoft's professional templates set the gold standard in calculation accuracy and ease of use. Unfortunately, Excel isn't truly free. Instead, Microsoft Office costs a monthly subscription fee—but at $6.99, it's more affordable than some monthly payroll subscriptions.
Since Microsoft Excel is such a popular spreadsheet brand, you can find fantastic payroll templates not just from Microsoft but from third-party payroll template creators. The best Excel payroll template is ExcelPayroll, which you can download for free anytime.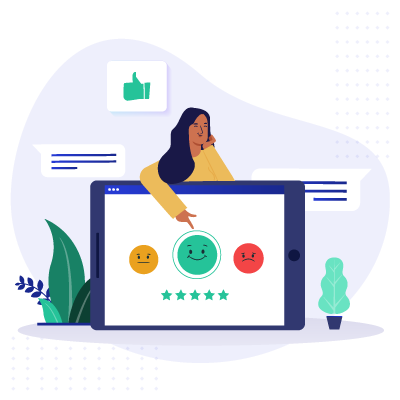 Expert Advice, Straight to Your Inbox
Gain confidence in your business future with our weekly simple solutions newsletter.
Payroll software can do the work for you
Payroll software can dramatically cut down the number of hours you spend entering payroll data each week. Depending on the plan you choose, online payroll solutions can deduct payroll taxes, remit them to the correct government agency, fill out tax forms, and submit tax paperwork at the end of the year. 
There are dozens—even hundreds—of payroll software options for small business owners. Let us help you narrow down your options: enter some basic information about your business, including your payroll expectations and business size, and we'll match you with up to five payroll providers.
Other payroll template options
Templates for other payroll needs
If you don't need a template but do want help calculating payroll, we have two free calculators: a salary payroll calculator and hourly paycheck calculator. Both calculators will help you determine how much money to send your employees home with and how much to remit to the IRS.
If you're trying to calculate taxes for paying bonuses, we've got you covered there too—try our bonus paycheck calculator.
Want to download a free payroll template today? 
For a truly free option, we recommend using a Google Sheets payroll template. While Excel is one of the most popular options for spreadsheet-based payroll templates, it costs a monthly subscription fee—which means that while a template download is free, the spreadsheet software itself isn't.
Similarly, while you can download free payroll templates from Smartsheet, you'll get the best experience with Smartsheet's paid software. 
Looking for other free ways to run payroll? Read through our list of the best free payroll software for small businesses.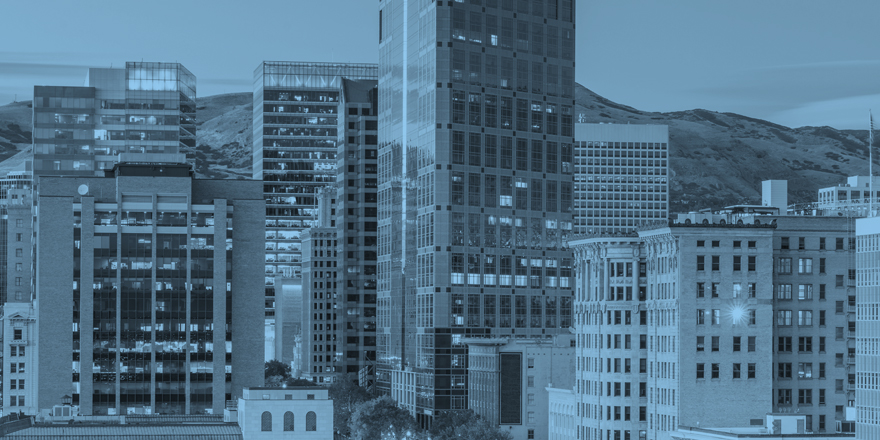 Tired of payroll? Gusto handles payroll taxes and more
With unlimited payroll runs and automatic tax filing, Gusto helps small-business owners worry less about payroll and put more time into growing their business.
Get automatic payroll tax filing, including end-of-year tax forms
Manage workers compensation insurance
Track paid time off, sick leave, and holiday pay
How to use payroll templates
Step one: Customize the template to your needs
Depending on how your template is set up, each row will be dedicated to an individual employee. The first few columns will be reserved for employee identifying information, such as their job title, manager, and salary. The columns directly after those will list a different type of tax calculation or deduction.
You should be able to customize the columns to your area's specific payroll taxes—for instance, not all states have an income tax. You can also customize it to match paycheck deductions specific to your business, like health insurance premiums and 401(k) contributions.
Step two: Gather employee information
To correctly calculate your employee's paycheck and tax withholding, you'll need the following information:
Employee name and other identifying information (for instance, business-specific employee identification number, manager, or job title)
Hourly rate or salary wage per pay period according to employee type
Hours worked for the pay period
You'll also need your employee's tax form W-4, which they should submit to you as soon as they're hired. You'll use this form to find their tax filing status, income from other jobs, and other tax information—which lets you take the right tax deductions from their paycheck.
Best Small Business Payroll Software
Step three: Calculate payroll taxes
While the following columns are generally listed in most payroll templates, you might need to modify yours to fit your specific needs:
Federal income tax
State income tax (if your state has an income tax)
FICA taxes, which include Medicare and Social Security taxes
You can use a payroll calculator to multiply the current tax rate against your employees' salaries and determine the right deduction (many templates include a payroll calculator in a separate tab), then log it in the corresponding cell. If the template doesn't include a payroll calculator, your payroll spreadsheet template probably calculates payroll taxes line by line with a cell formula.
Step four: Clearly label each payroll run
After the first time you run payroll, you'll be able to copy the same employee information and cell formulas into a new spreadsheet or tab. To ensure your spreadsheets don't spiral out of control, clearly label each new payroll template or tab with the pay period date.
Additional payroll resources
Want to learn more about how to run payroll? We have a few resources:
Free payroll template FAQ
Does Excel have a payroll template?
Yes, Excel has several payroll templates. Along with typical payroll templates, Excel has templates for paycheck printing, pay stubs, payroll reports, and payroll ledgers.
Is Excel payroll free?
No, Excel is not free, though it does have a 30-day free trial. As part the Microsoft 365 suite of products, Excel costs a monthly fee that starts at $6.99. Alternatively, you can pay for a year upfront to save money.
Excel's 30-day free trial is the standard, though you may be able to secure a trial for up to three months through a third party like Best Buy.
How do I create a payroll spreadsheet?
Excel's free payroll templates can help you calculate payroll, including payroll taxes, and keep a solid record of your business's payroll. Just pick your favorite template, download it from Excel, customize it to your business and employees, and start entering data.
If you don't want to use Excel templates or don't have an Excel subscription, Smartsheet's free templates sync with Google Sheets.
Is there free payroll software?
There aren't too many free payroll software providers, but there are a handful that we feel comfortable recommending, including Payroll4Free.com and free spreadsheet software like Google Sheets.
However, we can only recommend free payroll software to employers with only a few employees—preferably not more than one or two, though you can probably get away with free payroll for up to five. Payroll is very complicated and the IRS penalty for mistakes can have consequences for you, your employees, and your business. If you choose free payroll software (including free payroll templates), take care to double- and triple-check the numbers you enter, keep accurate records, and go the extra mile to pay taxes on time, every time.
Can I create a payslip template in Excel?
Excel's payroll templates include a payslip (also known as a pay stub) template. Download the free Excel template to get started. Alternatively, if you use free spreadsheet software like Google Sheets, try a pay stub template from Smartsheet or another free pay stub template provider.
Can I download a payroll check template?
You can find a handful of payroll check templates, but it's easier to just purchase blank payroll check stock from a provider like Staples or Office Depot. (You can also order blank payroll checks from your bank, but they'll likely cost more than those at, say, Office Max.)
Payroll checks typically come with pay stubs attached so you and your employees can keep accurate records for tax purposes. But you can also download pay stub templates and use those instead of or in addition to those included on the checks. Either way, make sure you're keeping accurate payroll records—they'll help you keep your finances in line and protect you if the IRS comes calling.
Disclaimer
At Business.org, our research is meant to offer general product and service recommendations. We don't guarantee that our suggestions will work best for each individual or business, so consider your unique needs when choosing products and services.