The 13 Best Business VoIP Providers in 2020
---
Looking to revamp your business's phone system? We'll cover our top VoIP picks and help you narrow down your choices.
Last Updated: 2 months ago
MegaPath is now Fusion Connect, so we updated this page to reflect that change. We also made some tweaks to the article layout to make it easier to find the information you need to choose the right VoIP provider for your business.
3 months ago
Jive is now GoToConnect, so we updated our page to reflect these changes. We also added pricing for Vonage (which just recently published its prices again) and updated our information on each brand's current coronavirus response.
Less than 6 months
We're all getting used to our new normal of working from home. We updated this page to show how each of our top VoIP providers are accommodating small businesses during this ongoing crisis. We also updated some pricing and promotion details for Grasshopper, Vonage, and Verizon.
Less than 6 months
With many nations issuing shelter-in-place directives, many businesses have been forced to adjust their communications to accommodate at-home work. We've updated this piece to reflect any new pricing, special promotions, and new technology that our recommended providers have implemented to help businesses remain productive while working from home.
More than 6 months
As the coronavirus continues to grow globally, communicating more effectively while working remotely is going to be key. To show its dedication to promoting health and safety, RingCentral is offering three months free for educators, health providers, and all nonprofits until further notice. Find out more on
RingCentral's website
.
More than 6 months
We recognize that not all our readers' businesses are based in the US. So we took another pass at our content to provide more information on each provider's international offerings. And because 8x8's international rates on calls made from the US are so good, we bumped it up to our number five spot. Finally, we added info about Ooma's new plan (Ooma Office Pro) to the offerings mentioned below.
More than 6 months
RingCentral recently scrapped its Essentials plan, so we updated our plan and pricing information accordingly. We also double-checked pricing on all our other top picks to make sure everything was correct and current.
More than 6 months
We updated our 8x8 pricing table with the company's small-business plan (8x8 Express). We also removed callouts for limited time offers that have expired.
More than 6 months
We updated this piece to reflect the plan and pricing info recently made available by 8x8. We also added some info about limited-time offers from Ooma and Grasshopper.
More than a year
We've updated this article to include more info on RingCentral's price matching feature, plus plan and pricing changes on Nextiva plans.
More than a year
We took another look at our data and updated pricing and plans. We also bumped Ooma up to our number two spot to reflect our site's focus on small-business users.
More than a year
We took a deep dive into the world of VoIP and switched up our rankings for 2019. Mainly due to their competitive pricing, we determined Ooma, Grasshopper, and Vonage were all great options for business owners looking to improve their connectivity.
Now that the coronavirus has become a full-blown pandemic and many businesses have been forced to transition to at-home work, reliable communication has become more important than ever. Fortunately, business VoIP services can help.
VoIP transforms outgoing or incoming calls into a digital signal and sends it through the internet, converting it to a standard telephone signal to reach a non-VoIP number. This allows you to receive business calls on your personal mobile device. You can even make calls through your VoIP provider's app on your smartphone—and you won't have to worry about clients ignoring your call since their caller ID will register your business number instead of your personal number.
All this makes VoIP service a more important tool for your business than ever before. We're here to help with a list of the best business VoIP providers on the market.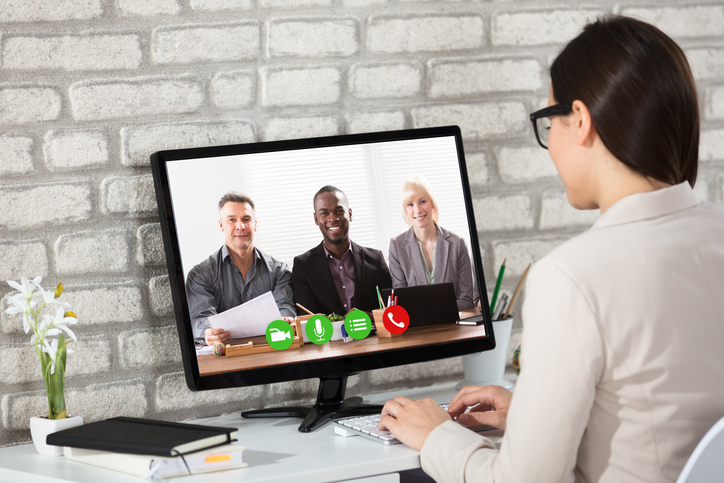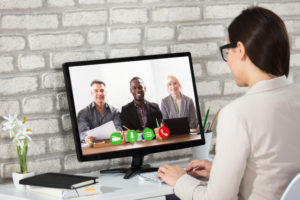 Best VoIP providers for small business
Data effective 8/7/20. At publishing time, pricing and features are current but are subject to change. Offers may not be available in all areas.
*With annual billing
**With contract
RingCentral: Best Overall
Wide feature range
Price matching
Generous toll-free minutes
So-so rates
Outsourced customer service
RingCentral's VoIP service isn't the cheapest option right out of the box, but it does include features that other providers charge extra for (such as generous toll-free minutes and unlimited video conferencing). Plus, RingCentral offers price matching on plans with less than 50 lines, so you can rest easy knowing you're getting the best possible price for your service.
Data effective 8/7/20. At publishing time, pricing and features are current but are subject to change. Offers may not be available in all areas.
*With annual billing for 100+ users
To help businesses work from home, RingCentral provides unlimited internet faxing and audioconferencing on all the plans listed above. Video meetings can include up to 100 participants, and meetings can last up to 24 hours—just in case your group needs to burn the midnight oil. Standard plans and higher also include popular communication integrations like 365, G Suite, and Slack.
On the customer service front, RingCentral receives mostly positive reviews, offering phone assistance during standard work hours, 24/7 online chat service, and ticket service, in addition to weekly webinars and an extensive online knowledge base. Businesses of 20 users or fewer should note, however, that RingCentral favors larger enterprises for US-based support and outsources smaller-office support overseas.
If you're looking for a feature-loaded, easy-to-implement VoIP system that you won't have to think about too much, RingCentral is a proven player that does it all. If you're OK with paying a little more for the comfort, that is.
As a consultancy marketing business for small-business owners, part of our business is to help small-business owners set up their VoIP and local phone numbers. We used to have RingCentral, and we advised our clients to use it. RingCentral gives you a local phone number regardless of whether you are in the building or not—or even in the city. You will always have a local phone number that you can redirect to any cell phone, depending on who's working in the company. RingCentral offers good customer service and has great flexibility, but it's a bit expensive.
Our real estate investment company has 14 phone lines altogether. For a phone service, we needed a local number, good call quality, uninterrupted service, calling apps for our laptops and cell phones, and an internal messaging platform for team communication. We started out with a niche company called Sound Communications, but their call quality and app were not very good. So once we made a bit more income, we decided to switch to RingCentral. RingCentral provides great call quality and is highly recommended in the real estate investment community. They are on the pricier side—$419.88 per line per year—but I'm OK with the price because their service is worth it and the high-quality phone calls are very important to our business.
Nextiva: Best inexpensive VoIP
Budget-friendly rates
Multi-locale scalability
Confusing pricing
Expensive international calling
You don't want to cheap out on your business's VoIP plan, but . . . admit it, you sort of want to cheap out on your business's VoIP plan. Nextiva offers an impressive balance of pricing and features that could assuage any guilt over saving a few bucks. Also, their online management platform makes it simple to juggle multiple lines and employees in different locales (read our review of Nextiva for more info).
Data effective 8/7/20. At publishing time, pricing and features are current but are subject to change. Offers may not be available in all areas.
*With prepaid, 100+ users plan
Nextiva also provides a number of helpful features for businesses working from home. For starters, there's the Nextiva app, which lets you use your business phone number to make calls remotely from your desktop or mobile devices. Nextiva's team collaboration tool, Cospace, also lets your team collaborate via video chat, so you can keep everyone one the same page.
Just need a videoconference solution?
If you need a way to video chat with your team, but aren't interested in a full-blown VoIP service, we have good news. Right now, Nextiva is offering video and team collaboration for an unlimited number of users—completely free. See the Nextiva website to learn more about their Video & Collaboration service.
With all the features and functionality Nextiva includes, the fact that no plan exceeds 60 bucks a month is notable. A micro-sized office could get by easily with the bare-bones Office Pro setup, but the advanced features of Office Pro Plus and Office Enterprise are tempting for a few dollars more: the Nextiva mobile voice and video app and the Team Presence status indicator (both included in Office Pro Plus) are useful upgrades, as are call recording and the number-meshing Nextiva Anywhere app (Office Enterprise).
Nextiva VoIP service does a whole lot for very little—and that's not even mentioning that its customer support is handled completely in-house with no overseas outsourcing. Keep in mind, though, that Nextiva does not offer international service or numbers, so businesses outside the US will need to find another solution.
Ooma: Best for small businesses (with less than five employees)
Scalable services
Affordable pricing
Easy-to-use interface
Higher-than-average hardware costs
One standard plan
Complaints of dropped calls
Ooma is our top small-business phone service. The pricing is affordable, and the service offers scalable solutions that can grow with your company. That makes Ooma phone systems ideal for small businesses looking to expand and keep their communications costs low as they grow.
Ooma VoIP plans
Plans
Starting price
(per mo. per user)
Features
Learn more
Ooma Office
$19.95
Unlimited calling in the US and Canada, three-way conferencing
View Plans
Ooma Office Pro
$24.95
Call recording, enhanced call blocking, voicemail transcription
View Plans
Data effective 8/7/20. At publishing time, pricing and features are current but are subject to change. Offers may not be available in all areas.
Ooma advertises only two plans: Ooma Office and Ooma Office Pro. Ooma Office includes unlimited domestic calls, three-way calling, virtual fax machines, plus most of the industry-standard features you'd expect from a leading private branch exchange (PBX) provider. Meanwhile, Ooma Office Pro offers more premium features, including call recording and enhanced call blocking—to name a few. But with either plan, you'll have to pay a $29.95 one-time activation fee to get your service started.
Companies working from home will appreciate Ooma's remote features. For starters, Ooma offers a mobile app that lets you make and receive calls from your smartphone using your business number. You can also set up ring groups, which allows you to group extensions together so they all ring simultaneously—then the call gets transferred to whichever remote employee picks up first.
Ooma also offers a lot of customer relationship management (CRM) integration features with its Enterprise plans. In other words, you get complete integration of your phone system into your existing customer relationship management software. This allows you to enjoy extra perks like transferring an entire customer workspace whenever you transfer a customer call within your workspace—that way, you don't lose all the progress you made on your customer's account just because you have to transfer them to another station.
Businesses working remotely should keep in mind, though, that Ooma doesn't offer any videoconferencing tools. Instead, you get a conference line that lets at-home employees collaborate over the phone. That puts Ooma a pace behind some of the other providers on our list, but with providers like Nextiva currently offering their video collaboration tool to businesses for free, it shouldn't be a major issue.
Grasshopper: Best for mobile businesses
Easy-to-use interface
Easy setup
Toll-free vanity numbers
Audio quality problems
Problems with transcription features
Extra charges for some features
Let's face it: the office environment isn't for everyone. If you frequently work out of office or run a mobile business (like a food truck or pop-up store), you may find that Grasshopper is the best phone service for you. Grasshopper offers iOS and Android apps that allow you to make and receive calls on your cell phone using your business number—that way, you can keep your personal and work communications separate. It's a great VoIP software for any entrepreneur who doesn't want or need desktop phones as part of their PBX solutions.
Grasshopper VoIP plans
Plans
Starting price
(per mo. per user)
Features
Learn more
Solo
$26.00*
1 number, up to 3 extensions, Voicemail to Email, virtual fax
View Plans
Partner
$44.00*
3 numbers, up to 6 extensions, Voicemail to Email, virtual fax
View Plans
Small Business
$80.00*
5 numbers, unlimited extensions, Voicemail to Email, virtual fax
View Plans
Data effective 8/7/20. At publishing time, pricing and features are current but are subject to change. Offers may not be available in all areas.
*With annual billing
While we think Grasshopper is great for small businesses, it misses out on our "Best Small-Business Phone Service" title because, compared to Ooma, Grasshopper is a little expensive. Grasshopper plans start at $26 per month, assuming you sign up for annual billing. And starting plans include only one business phone number with up to three extensions.
Still, we like that all Grasshopper plans offer the same features, which includes some great tools for at-home work. With the Grasshopper app, business owners and employees can make and receive calls using your business number. You can even send text messages.
That being said, Grasshopper doesn't offer any conferencing tools. For that, you'll have to sign up for join.me—Grasshopper's sister company. This service offers both video and audioconferencing, but it does cost an extra $10–$30 per month. That's another strike against Grasshopper, since most providers in Grasshopper's price range include conferencing features.
Long story short: Grasshopper doesn't provide perfect, low-cost phone systems. But if you're looking for a solution that offers complete integration with your personal mobile devices, Grasshopper is a good bet.
Special offer alert
Right now, Grasshopper is offering $50 off when you sign up for a 12-month prepaid plan. In addition, join.me is currently offering a 50% discount for new customers to help ease the transition to at-home work. That way, you don't have to break the bank to stay connected. See Grasshopper's home page for more details.
8×8: Best VoIP for international calling
Inexpensive international calling
Crowdsourced customer service
Limited mobile access
Closed API
8×8 keeps it simple with only three feature-loaded VoIP plans. That makes it appealing for small companies conducting international business, especially since 8×8 is set up to integrate with many useful third-party business apps, including Salesforce, Zendesk, Netsuite, and Microsoft Dynamics.
8x8 VoIP plans
| | | | |
| --- | --- | --- | --- |
| Plans | Starting price (per mo. per user) | Features | Learn more |
| 8×8 Express | $12.00 | Unlimited calling within the US and Canada, Auto attendant | View Plans |
| X2 | $25.00 | Unlimited calling within 14 countries, single sign-on, HD videoconferencing | View Plans |
| X4 | $45.00 | Unlimited calling within 47 countries, operator switchboard, call analytics | View Plans |
Data effective 8/7/20. At publishing time, pricing and features are current but are subject to change. Offers may not be available in all areas.
All 8×8 plans include team messaging, HD videoconferencing, and screen sharing, you you can easily keep all your at-home team members engaged and collaborative. And contact centers that have transitioned to remote work can still enjoy features like omnichannel routing, which allows your employees to engage with customers via chat, social media, text, and phone—all in one platform.
Located outside the US? 8×8 also offers local numbers in over 75 countries, plus toll-free numbers in more than 110 countries worldwide. That makes the service perfect for companies doing business outside the US and Canada.
That being said, most 8×8 plans are a bit more expensive than other options on our list. Still, considering the comprehensive international calling features included with 8×8 plans, we think it's a pretty good value for most companies doing business worldwide.
Vonage: Best for growing businesses
24/7 service and Vonage Business tech support
99.999% uptime
Simple activation and setup
Complaints of technical issues
Extra monthly fees for industry-standard features
Over 400 BBB (Better Business Bureau) customer complaints
Vonage is probably one of the most well-known PBX providers on the market—and for good reason. Vonage phone service is easily scalable, so it can keep up with your business as it grows while maintaining affordable pricing. Vonage also offers integrations with everything from Salesforce to Slack. So if your business outgrows your current customer relationship management tools, you can switch without having to worry about whether your VoIP communications service offers integration with your new CRM.
Vonage VoIP plans
Plans
Starting price: 20–49 lines
(per mo. per user)
Features
Learn more
Mobile
$14.99*
Team messaging, unlimited calling and texts, mobile and desktop apps
View Plans
Premium
$24.99*
Videoconferencing, multi-level auto attendant, CRM integrations
View Plans
Advanced
$34.99*
Call group, visual voicemail, 15 hours of call recording
View Plans
Data effective 8/7/20. At publishing time, pricing and features are current but are subject to change. Offers may not be available in all areas.
*With 20+ users
Vonage is also one of the more inexpensive virtual PBX providers. Mobile plans with just one to four lines start at $19.99 per month (per line), but prices go as low as $14.99 per month (per user) for plans with 20 or more lines.
In response to the coronavirus pandemic, Vonage has also made the mobile and desktop app available on every plan. However, if you want videoconferencing for up to 100 people, you'll need to upgrade to a Premium plan. You'll also have to pay extra for a Mobile Unlimited Extension if you want to place local calls within the UK, Australia, or Israel.
We think that's understandable, though, considering Vonage offers top-notch customer support to match its top-notch phone systems. All Vonage customers enjoy 24/7 customer support and IT solutions. And with Advanced Vonage plans, business owners get Orange-Glove Setup of their phone systems. And in case you're wondering, Orange-Glove Setup = white-glove setup, but, you know . . . orange to match Vonage's colors.
Basically, between its features, integrations, and scalable pricing, Vonage can keep up with any changes your growing business experiences—whether it's a company-wide device upgrade or just a growing salesforce.
Verizon VoIP: Best for medium-sized businesses
Full-service connections
Mobile solutions
Higher prices
Limited fiber-optics
You know Verizon; everybody knows Verizon. It's a mobile leader, and its ultra-fast Fios (fiber-optic internet) service is expanding rapidly—so of course it's also in the VoIP business. Verizon has built-in  bring-your-own-device (BYOD) solutions, as well as the internet connections (both fiber-optic and DSL) to support a reliable VoIP business service. Consolidation of all your business's telecommunication needs into a single bill could be easily accomplished with Verizon. It would be more convenient than cheap, however.
Verizon VoIP plans
Plan
Starting price
(per mo. per user)
Learn more
Business Digital Voice (1–5 lines)
$35.00*
View Plans
Business Digital Voice (6+ lines)
$25.00*
View Plans
Data effective 8/7/20. At publishing time, pricing and features are current but are subject to change. Offers may not be available in all areas.
*With 1-year contract
Verizon's Business Digital Voice VoIP plans start high, but if you need more lines, you'll need to call and get a quote to get exact pricing. It's a sliding-scale illusion that would end up costing about the same no matter the number of people in your enterprise. But Verizon isn't a budget choice for small businesses: it's a reliability choice.
If you're located in one of the 21 states currently serviced by Verizon Fios—which are mostly in the northeast—you'll have access to one of the fastest internet connections available, which is perfect for VoIP. If you're in DSL-only country, the speed will be slower, but uptime is still guaranteed at 99.95%. Either internet option will support steady VoIP service, and if your business is more medium-sized than small, Verizon could add up to a better value in the long run (especially if you're in Fios territory).
Since Verizon is a massive company, customer service ratings are in line with what you'd usually read in the comments section—meaning, people are far more motivated to complain than praise. Navigating Verizon's bundling plans for businesses may be like a choose-your-own-adventure odyssey, but its support lines are segregated well, with separate contacts for small, medium, and larger businesses. Verizon also offers competitive SLAs (service level agreements) for quality and service and 24/7 support via phone, email, and tickets.
Verizon Business Digital Voice isn't necessarily budget friendly for a smaller business, but the upper-tier plans should be attractive to medium and larger outfits that demand reliable uptime, or at least prefer an all-in-one telecom provider.
Not sure which option will help you grow?
Transform your business with a free assessment, and get a tailored recommendation for services that will drive better results.
Call 855-983-1267
GoToConnect: Best feature-rich VoIP
Feature parity
Sliding-scale pricing
Expensive international calling
Limited videoconferencing
GoToConnect has nearly as many glowing critical reviews as the Radiohead discography, minus the pretentious lyricism. GoToConnect has established a positive industry reputation since its launch as Jive in 2006, thanks mostly to its interface simplicity, focus on small businesses, and large array of telephone features that are available to all pricing tiers.
Data effective 8/7/20. At publishing time, pricing and features are current but are subject to change. Offers may not be available in all areas.
GoToConnect VoIP is a simple setup if you buy their preconfigured phones—which come from recognized names like Cisco, VTech, and Panasonic, so quality isn't an issue. GoToConnect's customer service is US-based, with 24/7 phone, live chat, and email options, as well as specific lines for small businesses, larger businesses, government entities, and education clients. GoToConnect also hosts an exhaustive YouTube channel dedicated to understanding phone systems and features.
GoToConnect also offers virtual international numbers within over 25 countries—though you'll have to pay a $19.99 setup fee, plus an additional monthly fee (which can be anywhere from $5.99 to $23.99 per month depending on the country where the number is located).
For a smaller company conducting business within the US, GoToConnect is a simple and feature-loaded VoIP that could be hooked up and running immediately for little money and no long-term contracts. Companies planning on extensive international calling, however, might want to look elsewhere.
5 more VoIP providers reviewed by Business.org: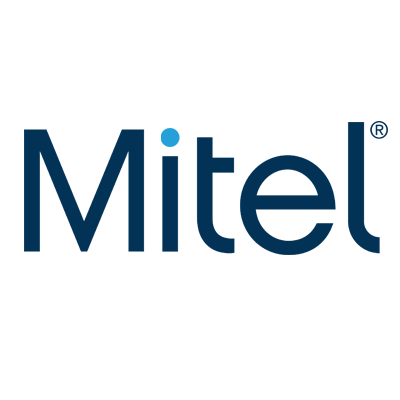 Mitel
Runner-up for mobile businesses
This VoIP phone system for small business focuses primarily on delivering solutions for businesses operating on their mobile devices. Mitel plans start at $20.99 per month per line, which includes unlimited minutes, audioconferencing, videoconferencing, and integrations with Outlook and G Suite. Plus, Mitel is offering free service until 2021 to help businesses deal with the effects of coronavirus.

Phone.com
Cheapest plans
Phone.com offers super inexpensive Voice over IP plans, starting at just $9.99 per month per user (with an annual plan). Its 300-minute-per-month Base plan makes it the perfect small-business VoIP phone service—as long as you use one of the few CRMs Phone.com offers integrations for.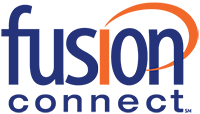 MegaPath
Best customer service
Fusion Connect provides reliable unified communications systems for customer service–oriented businesses. Fusion Connect's PBX solutions start at $19.95 per month per user—not too shabby considering you get over 50 communications features as part of your plan.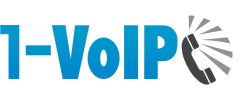 1-VoIP
Most flexible
1-VoIP provides VoIP software for businesses on a budget. Customers get full VoIP features, pay-per-minute calls, and the flexibility to use your existing devices, starting at $14.97 per month per line. Just don't expect a lot of integration with your CRM.
Frontier
Honorable mention
Frontier AnyWare offers flexible hosted PBX solutions for small to midsize businesses. The actual cost of Frontier's business phone service varies by area, so you'll need to visit the Frontier website and enter your address to find out how much it would cost to get the right solutions for your specific business.
What other business owners say
The biggest recommendation I can make is to make sure you/the business have enough bandwidth to handle VoIP services.
VoIP FAQ
Since VoIP is a relatively new technology that differs from traditional copper-line telephone systems, there may be a bit of a learning curve before you dive into adopting it for your business. Here are a few elemental points to get started.
What basic features do you get with VoIP service?
Just as a smartphone can do more than a landline phone, a VoIP phone system for business can perform all the expected tasks of standard phone systems and then some. They're a great choice for small businesses that need full functionality, and the VoIP systems we've reviewed include most, if not all, of the following features:
Web-based system administration
Mobile management (iOS and Android)
Automated attendant
Hold music
Call forwarding
Conference bridging
Conference calling
Caller ID
Call blocking
Call waiting
Call transferring
Find Me/Follow Me
Ring groups
One-line sharing on multiple phones/devices
Videoconferencing
Voicemail to Email (as audio file)
Voicemail to Text
Fax to Text (as PDF)
What is PBX?
A private branch exchange (PBX) is the closed telephone network within a business, which employees share for outbound, inbound, and interoffice phone calls. VoIP systems manage PBXs off-site through cloud hosting, eliminating the need for costly (and space-hogging) on-premise equipment and maintenance.
What is a SIP trunk?
A SIP (session initiation protocol) trunk carries voice, data, and video through a "trunk" that replaces copper telephone connections through the conventional PSTN (public switched telephone network), consolidating phone and internet service into a single digital line.
In plain English, SIP trunking allows you to physically disconnect from your phone company, opening the door for digital, internet-powered options (read: VoIP). And unlike hardwired telephone lines, digital lines allow you to scale your phone solutions as your business grows.
What is number porting?
If you'll be switching to a VoIP business system, will you want to keep your current phone number? Most VoIP services offer number porting, which lets you transfer—or port—your number to a new service. Check for number porting in a VoIP service's features; some will apply it for free, while others may charge a one-time fee.
What does BYOD stand for?
BYOD stands for bring your own device. This term refers to employees conducting company business on personal laptops, tablets, and phones instead of on company-owned gear. Most VoIP companies offer BYOD features and solutions within their plans, either included or at additional cost. However, extra IT security layers and company guidelines for BYOD are on you.
What is power outage vulnerability?
As mentioned earlier, VoIP is entirely reliant on a high-speed internet connection—and is also entirely at the mercy of power outages. Telephone lines may be archaic, but they still work in a blackout—internet equipment and connections, not so much. If your business requires 24/7 uptime, make sure backup power sources are in place.
What is E911?
Unlike traditional telephone lines, VoIP numbers can't be traced by 911 operators. This doesn't mean you'd be helpless in case of a natural disaster or Sasquatch attack, however. Upon initial setup at a location, you simply need to enter your info manually through the system's E911 (Enhanced 911) feature, which will attach a physical address to your VoIP number.
The takeaway
For the time being, working from home is the new normal. We're all still in for a bumpy ride, but having a reliable VoIP provider can help smooth the road. And fortunately, you have plenty of options to choose from, with more digital features and affordable pricing than ever before.
Not convinced VoIP is right for your business? Check out our guide to how VoIP differs from other options, or click over to our summary of the different types of phone systems for business.
Disclaimers
At Business.org, our research is meant to offer general product and service recommendations. We don't guarantee that our suggestions will work best for each individual or business, so consider your unique needs when choosing products and services.