8x8 VoIP's main selling point is its integration of voice, video, chat, and application programming interface (API) solutions in one secure and reliable cloud communications platform.
Data as of 10/12/22. Offers and availability may vary by location and are subject to change.
8x8 prides itself on providing users with a secure and reliable VoIP (Voice over Internet Protocol) service, and is used by upwards of one million global businesses, including the likes of McDonalds, Regus, and ReMax.
The bottom line: The 8x8 app gives users the freedom to access their functions and business tools from anywhere using their mobile device. Businesses will also be able to analyze and track data, enabling them to grow and improve their most popular products or services.
8x8 pricing and plans 2022
| | | | | |
| --- | --- | --- | --- | --- |
| Plan name | Starting price | Features | Free trial | Learn more |
| 8X8 Express | $15.00/user/mo.  | Voice and video messaging, unlimited calling in US and Canada, auto attendant, intelligent call routing, voicemail, hold music | Yes, one month | View Plan |
| X2 | $28.00/mo. + $24.00/user/mo.* | Unlimited voice calling to 14 countries, team chat, small business and enterprise integrations, fax | No | View Plan |
| X4 | $57.00/mo. + $44.00/user/mo.* | Unlimited voice calling to 47 countries, call quality reporting, supervisor analytics, monitor capabilities | No | View Plan |
Date effective 10/12/2022. At publishing time, pricing and features are current but are subject to change. Offers may not be available in all areas. *Requires automatic bill payment.
8x8 is best for businesses with multiple locations
8x8 boasts global and widespread customers, all benefitting from a high user experience with a series of recent and notable enhancements. 
For example, businesses with multiple offices have the ability to analyze and track data from across a variety of communications touchpoints. This makes it easier for businesses to scale effectively and improve their most productive lines. It also saves costs and time on those networks that aren't functioning effectively. 
Want to work from your home office or while traveling? No problem. 8x8's virtual office operations include features such as call recording, call forwarding, directory assistance, and more, ensuring that a call is never missed whether you're in the office or not.
Each 8x8 plan includes these key VoIP features:
Three-way calling
Hold music and other customer-facing call features
Virtual Office app for both iPhone and Android
The biggest differentiating factor between the packages is international scalability. If your business operates locally, you'll probably want to stick with the Express plan. But if your business has global operations, the X4 plan might work best for you. 
If your small business is growing (or downsizing), 8x8 makes it easy to scale up or down. 8x8 provides annual subscribers with 25 percent savings when they sign up.
The 8x8 Express package is suitable for small businesses that want integrated communications with voice, video, and messaging in one app. This most basic package provides all the standard tools you would expect to get with a cloud-computing service—it's a great value for small businesses. 
Keep in mind that monthly fees are calculated per user, which means your costs could go up as your business grows. You can also benefit from unlimited calling in the US and Canada. If you're not quite sure whether 8x8 is right for your small business, sign up for its one-month free trial.
Does your business have multiple offices? Does your business make lots of international calls? Do you have a sales force on the road? If this sounds like your business, this plan might be for you. The X2 package is for businesses that have multiple locations and need to make frequent international calls. X2 makes this easy by offering unlimited calling to 14 countries, video, MMS messaging, and fax.
The X4 package is best for businesses with offices around the world. It offers unlimited voice calling to 47 countries and promises clear communication regardless of location. The plan seamlessly integrates with popular communication apps like Microsoft Teams and Zoom, and provides direct routing that connects users with the right global call centers regardless of geographical location.  
Other features include call quality reporting, supervisor analytics, monitoring, and an add-on feature that enables office managers to monitor staff's phone conversations.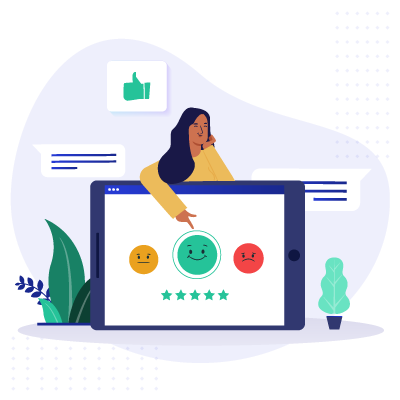 Expert Advice, Straight to Your Inbox
Gain confidence in your business future with our weekly simple solutions newsletter.
One of 8x8's most notable features is the 8x8 work app, which essentially brings together all your business communications and networks in one place. The app easily connects users with customers and employees, regardless of the communications platform selected. This means that calls can naturally transition between platforms without closing one app and opening another.
In a real life situation, you could seamlessly move from a phone call to screen sharing to instant messaging without breaking the communication.
The 8x8 app supports a range of tools and functions that are not available on desktop devices, like moving calls and meetings between devices when you are on the go.
| | | | | |
| --- | --- | --- | --- | --- |
| Brand | Starting price (per month per user) | Unlimited calling | Other features | Learn more |
| 8x8 | $15.00* | Yes, in the US and Canada | Voice, video messaging, auto attendant, intelligent call routing, voicemail, hold music | View Plans |
| Nextiva | $17.95** | Yes, in the US | Voicemail to email, free number porting | View Plans |
| Ooma | $19.95 | Yes, in the US and Canada | | View Plans |
| | $26.00** | No | Voicemail to email, virtual fax, up to 3 extensions | View Plans |
| | $14.99 | Yes | Unlimited texts, mobile and desktop apps | View Plans |
Data effective 10/12/22. At publishing time, pricing and features are current but are subject to change. Offers may not be available in all areas.
*With annual billing
**With a 36-month agreement on 100+ users plan
8x8 houses and stores all of the data and apps a business uses.This makes business operations so flexible in the modern working world, providing the instant ability to communicate over a secure line.
Unified communications. 8x8 brings everything your business needs together in one central cloud location, which can be accessed from any mobile or desktop device. Businesses of all sizes can manage and scale their business operations from remote locations, without losing access to analytics and all the vital tools they rely on.
Comprehensive virtual office tool. This tool includes several features, such as an auto attendant that moves all your contacts to the new system efficiently and an online portal that can be accessed on multiple devices. Plus, your business will have access to instant messaging, video conferencing, extensive analytics, and integration with common office tools.
Security. 8x8 is verified by third-party security and compliance certifications, which means that data security and privacy will never be compromised. 8x8 is even compliant with the Health Insurance Portability and Accountability Act (HIPAA) with a dedicated compliance officer on staff.
Complicated set-up process. While some users complain that 8x8 has a complicated set-up process, the company has taken steps to support users and businesses by improving its onboarding process. 8x8 also recently released a digital communications ebook and other content to explain cloud communications in streamlining business operations. 
Limited entry plan. The most basic plan includes unlimited calls to the US and Canada. Unlimited international calling doesn't begin until the second-tiered plan. And while limited international calling may not be an issue for some small businesses, the lack of integration on a global scale could lead to cost hikes for others. The geographical net widens with every plan upgrade, with the premium package expanding across 47 countries.
What do reviewers say about 8x8?
For the most part, businesses are happy with their 8x8 VoIP service. Gartner recently surveyed users and recognized 8x8 as an agile and high-level solution for businesses, with an overall rating of 4.5 out of 5 stars.1 
Some of the top online user reviews rate 8x8 VoIP solutions as delivering best practice project management across the onboarding process, at an affordable price and with plenty of flexible features.
8x8 is a major player in the VoIP marketplace and is known for being one of the most affordable and flexible cloud solutions. It offers a single, easy-to-use solution that connects users anywhere, at any time.
The company offers three VoIP business packages, starting with the most basic phone system plan and adding increased global capabilities and communications tools with every upgrade. For many users, 8x8 can enhance and optimize business operations, integrating with business apps to support productivity from anywhere with an internet connection. 8x8 also offers several features that make it easy for businesses to operate from multiple locations. 
How much does 8x8 cost per month?
For a small business, the 8x8 phone system costs $12 per user per month. If you want to try it out before signing a contract, 8x8 offers a one-month free trial. This plan also comes with unlimited calling in the US and Canada. Its higher-tiered plan, X2, is an all-in-one video/voice/chat package that costs $24 per user per month. It offers unlimited calling to 14 countries. The premium X4 plan costs $44 per user per month and includes unlimited calling to 47 countries.
How does the 8x8 app work?
The 8x8 Work app connects users with customers and employees on any communications platform—cell phone, deskphone, internet—so calls can naturally transition between platforms without having to close one app and open another.
If you're on a phone call but want to start instant messaging, you'll be able to make the switch without a break in communication.
What type of businesses would benefit from using 8x8 VoIP?
Businesses operating on a global scale with offices in multiple locations can benefit from a lower cost of communication by choosing 8x8. The company also offers virtual office support, with features such as call recording, call forwarding, and directory assistance.
To calculate 8x8's ranking compared to other services, we looked at 8x8's VoIP pricing, overall value, small business expertise, and scalability, among other factors.
Disclaimer
At Business.org, our research is meant to offer general product and service recommendations. We don't guarantee that our suggestions will work best for each individual or business, so consider your unique needs when choosing products and services.