What is a VoIP Number
A VoIP phone system has its advantages—cost savings, call anyone capability, anywhere flexibility, easy systems integration, scalability, and so on. If your company is growing quickly or if you are unsure of what your future communication needs will be, a VoIP phone system may make business sense.
VoIP stands for Voice Over Internet Protocol (VoIP), and it's a term used to refer to the technology that allows us to make phone calls using the internet.
VoIP phone numbers give you the freedom to make phone calls wherever there's an internet connection. It means you can move away from the limitations of a traditional terrestrial (landline) connection and work more flexibly, which is crucial for today's fast-moving businesses.
A VoIP number is unique because it uses the internet and internal enterprise local area networks (LANs) to make calls. This differs dramatically from traditional landlines, which use copper phone lines to communicate. A VoIP number also differs because it's assigned to a single user as opposed to a terrestrial phone line, which is restricted to a particular location.
Your unique VoIP phone number is simply a series of digits like any other traditional phone number, but it identifies a user on the internet protocol (IP) network, rather than the public switched telephone network (PSTN).
How does a VoIP phone system work?
Before we get into the details of how to use your VoIP phone number and what the specific benefits are, it's important to understand exactly how a VoIP phone system works.
A VoIP phone system works by using digital signals—it does this by converting analog voice signals into digital data. Once your voice has been encoded into digital data, it has to be re-coded back into voice signals so that the other person on the line can clearly hear and understand what you are saying. This process requires codecs, which stands for encoder-decoder. Codec is a computer program that uses compression to convert between analog and digital sound or to shrink a large movie file.
In basic terms, this means that your voice is digitized into code so it can travel through the internet and is then converted back to your voice so that the receiver of the phone call can hear you nicely and clearly.
A VoIP phone system comes complete with all the benefits you'd find with a traditional landline package, such as interactive voice response, ring groups, automatic call distributor, instant messaging, and voicemail. However, a VoIP phone system won't cost you nearly as much as a traditional landline used for your business.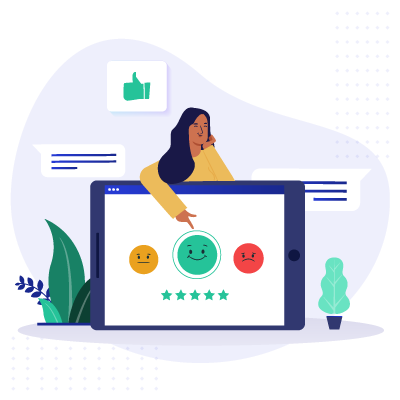 Expert Advice, Straight to Your Inbox
Gain confidence in your business future with our weekly simple solutions newsletter.
Why are businesses using VoIP numbers?
VoIP phone systems are becoming more popular among small businesses—research shows that about 61% of businesses plan to drop their traditional phone systems in favor of VoIP phone systems when their current contract runs out.1 When you look at the advantages, which we've listed below, it's easy to see why so many small-business owners are switching to VoIP.
For many small-business owners, it makes economic sense to use a VoIP phone system as there will be a 90% reduction in startup costs.1 VoIP—a plug-and-play service—enables businesses to have a fully functional phone system without having to spend money on additional equipment and installation.
Use your non-fixed VoIP number worldwide
A non-fixed VoIP number means that it's not attached to a physical address, which also means it can be linked to any geographical location. This allows you and your team to use the number wherever you're living or working in the world. Your customers will thank you when they don't have to pay those hefty phone call charges that occur when calling from abroad. It also means your business can have a local number in foreign countries, which improves credibility when speaking with local customers.
Use your VoIP number from any device
Using a VoIP phone number means you aren't limited to making calls from one device. It allows you to take calls on any device such as your desktop, mobile device, or tablet. This works incredibly well if you're travelling, allowing your employees and customers to contact you on any device using the same number.
No extra equipment needed
VoIP phone systems need a router, modem, and an Advanced Technology Attachment (ATA) or an IP phone. An ATA is a standard interface connecting storage devices within
a computer. Most businesses usually have all of these if they use the internet. So if your business already uses the internet (doesn't every business?), there's no need to purchase additional fancy equipment.
Best Business VoIP Providers
What's the difference between a fixed and non-fixed VoIP phone number?
Once you decide to switch to a VoIP phone system, you'll need to decide whether a non-fixed or fixed VoIP phone number is best for your business.
A non-fixed VoIP phone number doesn't need a fixed address: this is why people sometimes refer to them as a "virtual phone number," which can be linked to any location across the world.
This ease of use is perfect if you have a remote team or offices in various locations across the globe.
On the other hand, a fixed VoIP phone number is one that does have a fixed address assigned to the number. The reason businesses use a fixed VoIP number is that it's less likely to be hacked by cybercriminals. Data transmission is more secure as a fixed VoIP system uses its own cables and makes it more difficult for hackers to mask their identities.
If you want more information before choosing your VoIP solution, take a look at our Non-fixed vs. Fixed VoIP article.
How do I obtain a VoIP phone number?
The first thing you need to do is choose a reliable VoIP service provider. Take a look at our list of 13 best VoIP service providers for small businesses if you need some help selecting one.
Make sure when selecting your VoIP plan that you pay close attention to the features that your service provider offers. These can vary from one provider to another.
Next, it's crucial that you check your internet strength: it needs to be strong enough to handle your VoIP phone system. You can use a free VoIP speed test tool to help you assess this.
Now it's time to choose which devices you want linked to your VoIP phone number—this could be your desk phone, cell phone, tablet, laptop, desktop computer, or all of the above.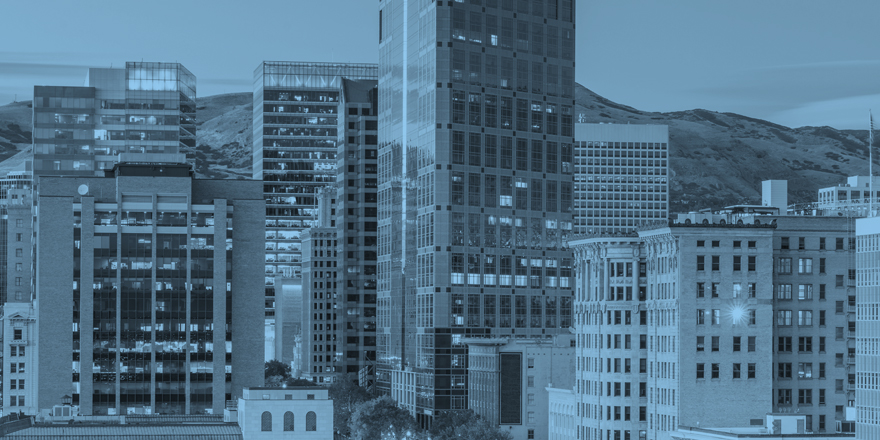 Get your business connected
RingCentral is our top VoIP choice for small businesses because of its unlimited domestic business phone and messaging, starting at just $19.99/mo.
Adaptable to your business needs from equipment rentals to toll-free numbers

Global infrastructure with an easy setup

Easy to scale and find a plan that works for you—regardless of your business's size
Why would someone use a VoIP number?
For many businesses that have locations across the world, VoIP numbers make perfect business sense because they allow you to customize your number to a specific area. They also allow you to make and receive calls from any cell phone, tablet, laptop, or desktop device.
How is a non-fixed VoIP system different from a fixed VoIP system?
A non-fixed VoIP phone number doesn't need a fixed address. This ease of use is perfect if you have a remote team or offices in various locations across the globe.
On the other hand, a fixed VoIP phone number is one that does have a fixed address assigned to the number. VoIP systems use their own cables, which makes data communication more secure and limits hacker interference.
Is a VoIP number a cell phone?
No, a VoIP number is not a cell phone. It is a virtual telephone number that looks and works the same as your cell phone but uses the internet to make calls.
How do I find out who owns a VoIP number?
To find out who owns a VoIP number, do a reverse phone lookup. There are many reverse phone lookup tools available online. All you have to do is put the number into the search box and you'll be presented with who owns the VoIP number.
If you're trying to reduce operational costs or need more flexibility from your phone system, then getting a VoIP phone number is probably the best solution for you. The simple setup means you can get up and running immediately with no need for new equipment. All you need is a strong internet connection and your business can enjoy the benefits of using VoIP.
Disclaimer
At Business.org, our research is meant to offer general product and service recommendations. We don't guarantee that our suggestions will work best for each individual or business, so consider your unique needs when choosing products and services.