Here's Why 7 Small Business Owners Love Their VoIP Service
Most small businesses need voice communication to complement email and text-based customer service. And while entities with tiny budgets often rely on cell phones to tackle client issues, the scalability of robust voice-over-internet-protocol (VoIP) services ultimately become necessary.
To help decipher this crowded industry, Business.org spoke with 45 small-business owners and executives to discover the most popular business VoIP providers.
Here are some of the stories behind their VoIP purchasing decisions.
VoIP providers for small businesses Table of Contents
RingCentral handles large groups
"I use RingCentral in my home office. RingCentral offers full-service VoIP that is perfect for small businesses like mine. The VoIP phone system comes with an extensive feature range to meet different business requirements. Users can easily log in to shared phones and share their own voicemail, extensions, greetings, and other features. RingCentral is a video conferencing tool with the ability to conduct meetings with up to 500 people."
—Olivia Tan, co-founder, CocoFax
Related read: Why 1 in 4 Small Businesses Choose RingCentral
Microsoft Business Voice easily unifies workforces
"The best option I use and advise my clients to use is Microsoft Business Voice through the unified Teams app. This solution keeps all communications centralized in one place (i.e., Microsoft Teams).
It does not have the normal commitments required by traditional VoIP services like yearly contracts. And it's [competitively priced] with no quantity discounts or commitments, simply a monthly fee.
Perhaps the biggest advantage of using a solution like this is the ease of setup and scalability. You just simply add a new user or remove a user and they will have access to a business phone using their Teams app on either the computer or smartphone."
—Tom Martinez, CEO, TCA SynerTech
Ooma solves international complexities
"I primarily live in Loreto, Baja California Sur, Mexico, and the Ooma service allows me to have a US phone number that works perfectly here via the internet. My customers call the same number they've been calling for the past 20+ years. Ooma also offers a phone app that allows me to make and receive business calls on my mobile phone.
Clearly, the biggest benefit is being able to use my Ooma service wherever I happen to be in the world. There was a cost to buy the equipment and for the Ooma service, but it saved me more than $200 a month from what I used to pay Centurylink for landlines."
—Foster D. Coburn III, President, Unleashed Productions, Inc.
Vonage boasts VoIP features galore
"In my home office, I use Vonage, and our company has been using it since the beginning. They offer more and more convenient features, and I have a VoIP tabletop phone setup. I can call customers, see incoming calls, and also see (and ignore) spam calls. Having a VoIP phone is very convenient when working from home these days."
—Sam Carter, sales manager, Challenge Coins 4 U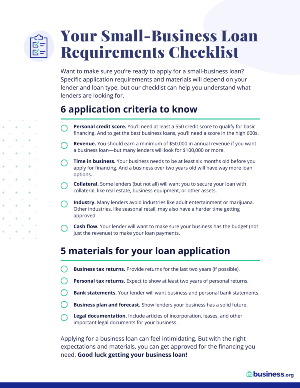 Applying for a small-business loan soon?
Our free checklist can help you understand what lenders are looking for.
Phone.com delivers affordable customizability
"I'm currently using Phone.com in my home office. My team and I prefer using this VoIP because it's highly customizable, and the pricing model is flexible. Its features, including scheduling and routing, make our communication processes more efficient. The service also provides unlimited extensions. It was also incredibly easy to integrate it with the customer relationship management (CRM) tools we are using for remote work."
—Eric McGee, senior network engineer, TRGDatacenters
What is a non-fixed VoIP?
Microsoft Business Voice is a non-fixed VoIP. This means it's cloud-based so users can access it from any device worldwide without needing physical phone equipment and landline connections. This portability is just one of many factors you'll need to consider when choosing one of the best small business VoIP providers.
Need help deciding on a VoIP service?
Certainly, there is a VoIP service for every business owner. Whether you need international calling or just a scalable solution for a growing workforce, each of our favorite brands above have something unique to offer.
But if you're looking for the best VoIP provider for small businesses, then consider our full list of our top picks.
Disclaimer
At Business.org, our research is meant to offer general product and service recommendations. We don't guarantee that our suggestions will work best for each individual or business, so consider your unique needs when choosing products and services.