Vonage provides tools to integrate with web browsers and business software, and provides round-the-clock support.
Data as of 12/19/22. Offers and availability may vary by location and are subject to change.
Vonage is one of the leading service providers of Voice over Internet Protocol (VoIP) communication, boasting over 100,000 business customers including commercial business names like Siemens, DHL, and Domino's. As a growing VoIP provider, Vonage says it's committed to elevating communications based on innovation and future-proofing its business model.
A selection of features and additional functions enhance Vonage further, with businesses able to tailor solutions and packages according to their needs. The bottom line: With three offerings, there is something for every size of organization depending on your needs.
Vonage pricing and plans 2023
| | | | | |
| --- | --- | --- | --- | --- |
| Plan name | Starting monthly price | Features | Free trial | Learn more |
| Mobile | | Unlimited calls, SMS, team messaging, Vonage App Center | Yes | View Plan |
| Premium | | All Mobile plan features + unlimited meetings, CRM integration, IP desk phone capability, multi-level attendant capability | Yes | View Plan |
| Advanced | | All Premium plan features + on-demand call recording (up to 15 hours), call group, visual voicemail | Yes | View Plan |
Data as of 12/19/22. Offers and availability may vary by location and are subject to change.
Vonage is best for businesses looking to scale internationally
As a VoIP provider, Vonage offers a wide selection of calling solutions to businesses. This means that businesses can offer their customers communication through the platforms that best suit them, whether that be Microsoft Teams, WhatsApp, Facebook Messenger, or something else.
The strength of Vonage lies in its solution for flexible and global communication, meaning that Vonage is ideal for businesses looking to scale internationally without losing the quality of their communication—both internally and with customers.
Vonage plans and features
Each Vonage plan includes these key VoIP features:
Unlimited calls and text
Team messaging
Customer service support
The Vonage VoIP phone model is built on making business communications as seamless as possible by offering three calling plans: Mobile, Premium, and Advanced.
While Vonage offers a comprehensive plan price breakdown, each plan can be tailored according to your business's size and number of employees. You can also add the right hardware and additional features to support your VoIP, but that will cost extra (for example, a toll-free number).
If you run into problems, Vonage provides customer support with phone and live chat options. The Vonage site also has additional resources, such as webinars, guides, infographics, and user case studies.
For small businesses or those that are just starting out with VoIP, the Mobile plan offers basic VoIP features such as unlimited text, calls, and team messaging. There is also a Vonage App Center that enables you to purchase products and third-party software. This plan is great for people on the go, but not for people who want traditional desk phones—those aren't included in the subscription.
For businesses that use desktop, mobile, and IP desk phones, the Premium plan is for you. It enables you to connect your VoIP system with software such as customer relationship management (CRM) tools. This offering is suitable if you have branches in different states or international offices.
This plan offers a white-glove set up to get your VoIP system up and running quickly. In addition to all the features in the Premium offering, the Advanced plan includes on-demand call recording for up to 15 hours, call group, and visual voicemail. All things considered, it may be worth paying a little extra to get the Advanced plan for email, live chat, and phone support.
Best Business VoIP Providers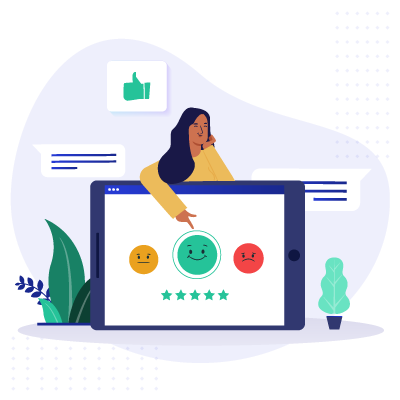 Expert Advice, Straight to Your Inbox
Gain confidence in your business future with our weekly simple solutions newsletter.
Vonage vs. top competitors
| | | | | |
| --- | --- | --- | --- | --- |
| Brand | Starting price (per month per user) | Unlimited calling | Other features | Learn more |
| | $19.99 | Yes | Unlimited texts, mobile and desktop apps | View Plans |
| 8x8 | $15.00 | Yes, in the US and Canada | Voice, video messaging, auto attendant, intelligent call routing, voicemail, hold music | View Plans |
| Nextiva | $17.95** | Yes, in the US | Voicemail to email, free number porting | View Plans |
| Ooma | $19.95 | Yes, in the US and Canada | | View Plans |
| | $26.00** | No | Voicemail to email, virtual fax, up to 3 extensions | View Plans |
Data as of 12/19/22. Offers and availability may vary by location and are subject to change.
*With annual billing
**With a 36-month agreement on 100+ users plan
Vonage presents a variety of options for businesses of all sizes and locations. This includes a selection of solutions for individual users.
Call recording. Vonage offers full call recording functions, letting businesses track calls and understand how their products and services are being received by the end customer. Recording and monitoring calls can also help businesses train new employees.
Increased mobility and expansion. When you add a new office location to your business plan, Vonage helps you scale up on your VoIP as you go.
Toll-free numbers. Vonage offers businesses a toll-free number, which allows international customers to call free of charge
Existing Vonage users herald the service itself but say that being connected to the right service professional can be challenging, given the scope of industries and areas that Vonage now operate in. Other disadvantages reported include:
High cost. Vonage is by no means the cheapest VoIP provider, and despite offering low introductory prices, the costs can quickly increase. The saving grace is that the variety of plans available means that you can find something tailored to your needs without paying for excess services you don't use.
Limited capability. The entry-level plan is limited and includes service on mobile and desktop apps only. Desk phones are not included in the lower-tier plan.
Originally created to bring VoIP to small businesses and individual users, Vonage has expanded its reach and capability, unifying communications and user centers in order to deliver a highly flexible and effective cloud communications platform. 
Vonage is a key player in the VoIP market. Businesses can use Vonage VoIP services to run their businesses on the go. Vonage also makes it easy to integrate with apps and tools, such as CRM packages.
Still not sure whether Vonage is right for your business? Compare brands with our Best Mobile VoIP Providers of 2021.
Vonage offers a high level of integration between its cloud system and existing business applications. It provides a wide array of calling solutions and offers businesses a toll-free number service. So, Vonage can provide customers with what is essentially an international freephone service. This increases business reliability and trust, which can lead to a higher conversion rate and happier customers—as well as lower business costs.
There are two levels of security—one protects the customer and caller's data, and one protects the business from fraud and hacking. Vonage also offers a real-time fraud detection system that protects your business and customers from losses due to fraud. This runs round the clock with security measures in place to block fraud attempts or attempts by "uninvited guests" to change the phone credentials.1
Is Vonage VoIP considered expensive compared to other common options?
Vonage has three pricing plans (per month, per line, plus taxes and fees). You can choose from the Mobile plan ($19.95), the Premium plan ($29.99), or the Advanced plan ($39.99). The plan you select will depend on your current needs. Vonage prices are comparable with other companies and is a pure VoIP player that you can reliably use to replace a traditional phone line.
To calculate Vonage's ranking compared to other providers, we looked at Vonage's pricing, overall value, small business expertise, and scalability, among other factors.
Disclaimer
At Business.org, our research is meant to offer general product and service recommendations. We don't guarantee that our suggestions will work best for each individual or business, so consider your unique needs when choosing products and services.