The Best Bookkeeping Software for Small Business 2020
---
Looking for a more cost-effective solution than an in-house bookkeeper? Bookkeeping software can minimize the time, stress, and cost it takes to prepare crucial financial documents that keep your small business on track.
Last Updated: More than 6 months
We recently checked that the plan and pricing information we listed on this page was still up to date. Each of our chosen providers kept their pricing the same except for QuickBooks, which upped its Simple Start plan to $25 instead of $20. (QuickBooks' other plans stayed the same price.) We also added a note about FreshBooks' three-month seasonal half-off sale.
More than a year
Luckily for the user, accounting software is consistent and reliable—including when it comes to pricing. We recently reviewed this piece to make sure none of the prices or offers have changed (they haven't) and that our rankings are the same (they are). We still think Xero gives users the most value with its unlimited users and comparatively affordable plans.
More than a year
We've updated this article to include the most up-to-date pricing and plans for each piece of accounting software we reviewed. We also added Zoho Books to our top five recommendations thanks to its comprehensive features, helpful automation services, and easy integration with customer relationship management software. Meanwhile, we moved GoDaddy Online Bookkeeping to our runner-up position, not because the software isn't affordable and effective but because it focuses solely on bookkeeping, not on comprehensive accounting services.
If you're a small-business owner, we think it's safe to say you're passionate about your work. After all, you don't force yourself out of bed at three in the morning to start a fresh batch of bread unless you care about its quality. You don't spend hours training new stylists unless you care how your customers feel when they leave your salon. And you don't spend hours freelance editing indie novels unless you have at least some love of the written word.
But no matter how much you love your work, we can guess there's something you're not so passionate about: bookkeeping and accounting.
If you're like most small-business owners, you don't want to pay someone who is passionate about bookkeeping to run your numbers for you. And when an in-house bookkeeper costs upwards of $40,000 annually, who could blame you?1
Luckily, full-service accounting software that includes bookkeeping features can lend a hand. For a monthly fee (or not—there's actually some excellent free bookkeeping software out there), you can let small-business bookkeeping software crunch the numbers and track your data so you can grow the business you're passionate about.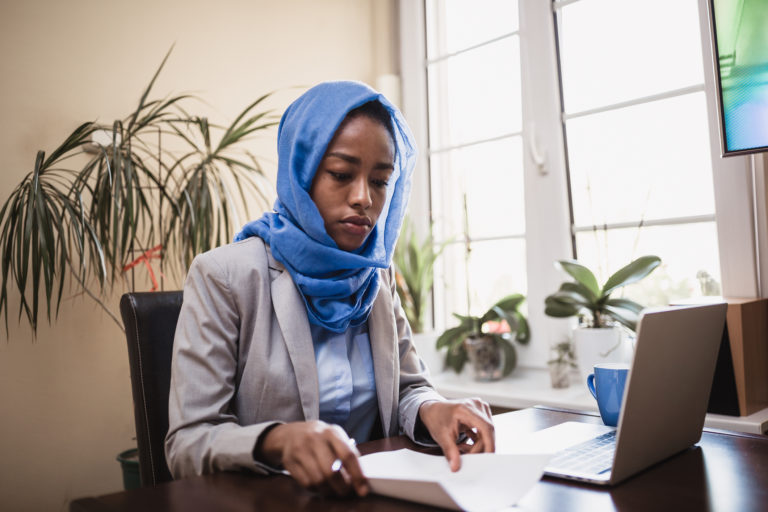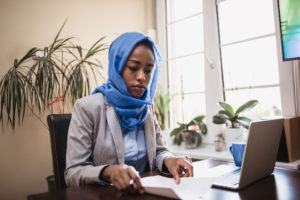 Best bookkeeping software for small businesses 2020
| | | | | |
| --- | --- | --- | --- | --- |
| Vendor | Starting price | Free trial | Mobile app | Learn more |
| QuickBooks Online | $25/mo. | 30 days* | iOS and Android | View Plans |
| Wave | Free | N/A | iOS and Android | View Plans |
| Odoo | Free | N/A | iOS and Android | View Plans |
| Xero | $9/mo. | 30 days | iOS and Android | View Plans |
| FreshBooks | $15/mo. | 30 days | iOS and Android | View Plans |
Data effective 11/13/2019. At publishing time, pricing and features are current but are subject to change. Offers may not be available in all areas.

*30-day free trial or 50% off starting price for first three months

Bookkeeping vs. accounting
Before we dive in, let's answer one crucial question: What exactly is bookkeeping, and how is that different from accounting? While bookkeeping and accounting are sometimes used as synonyms, bookkeeping means creating financial records by tracking finances, and accounting means analyzing those financial records. It's impossible—or at least pointless—to have one without the other, which is why most accounting software for small businesses includes bookkeeping.
Sounds . . . fun, right? Yeah, not so much. But you can't get by in the world of small business without tracking your finances, creating financial records, and using those records to chart a financial course for your bakery, salon, or freelance gig; just one mistake can cost you big time. That's where our top picks for bookkeeping software come in handy—when software runs the numbers and draws up reports for you, you can focus on aspects of your business you enjoy much more than you do double-checking figures.
Best overall: QuickBooks Online

QuickBooks Online
QuickBooks Online
With dozens of reports, comparison features, and customizable options, QuickBooks is perfect for the small-business owner who needs a truly comprehensive bookkeeping solution.
If bookkeeping software were an Olympic event, QuickBooks Online would be Usain Bolt or Katie Ledecky—so far ahead of the rest that it seems almost pointless for anyone else to compete. Its main drawback is cost, but if you want every possible report with simple customization, QuickBooks should be your top software candidate.
More financial reports than practically anyone else
Easy integration with popular financial apps like Square, PayPal, and Shopify
Higher costs than most other software options
No automatic holiday pay syncing with cheapest plan
Think about what you need your small-business bookkeeping software to do. Do you need it to generate as many reports as possible? To create detailed comparison reports, like profit and loss by location, customer, month, or year? Sync easily with apps like PayPal so you can cut painstaking data entry out of your life?
Great news: QuickBooks is a web-based accounting and bookkeeping service that can do all of this—in record time, on your phone or desktop, and in an easy-to-read, easy-to-use format. If you run into trouble, 24/7 customer support is at your beck and call. It's perfect for owners in practically any industry, so whether you need real estate or restaurant bookkeeping, QuickBooks Online has your back anywhere, anytime.
Frankly, QuickBooks has only a handful of drawbacks. For instance, customers report that syncing their bank accounts with QuickBooks' online bookkeeping software ranges from tricky to frustrating. And then, of course, there's the matter of cost.
QuickBooks plans and pricing
Data effective 11/13/2019. At publishing time, pricing and features are current but are subject to change. Offers may not be available in all areas.

Wondering if there's anything QuickBooks can't do? Honestly, the answer is not really: it just can't do it all at a price you're guaranteed to love.
While QuickBooks lists its Simple Start plan at $12 per month, that's just for the first three months; after that, the price doubles. You should also know that if you choose pricing plans at the discounted rate, you won't get the 30-day free trial.
If you want all 100+ QuickBooks reports, you don't have to go all the way up to the Advanced plan—just the Plus plan ($70 per month). However, Simple Start still gives you dozens of reports and should be fine for most small businesses with just a few employees. Consider upgrading to Plus if you work a lot with clients and need more robust expense, vendor, sales, inventory, and employee reporting.
Best for freelancers: Wave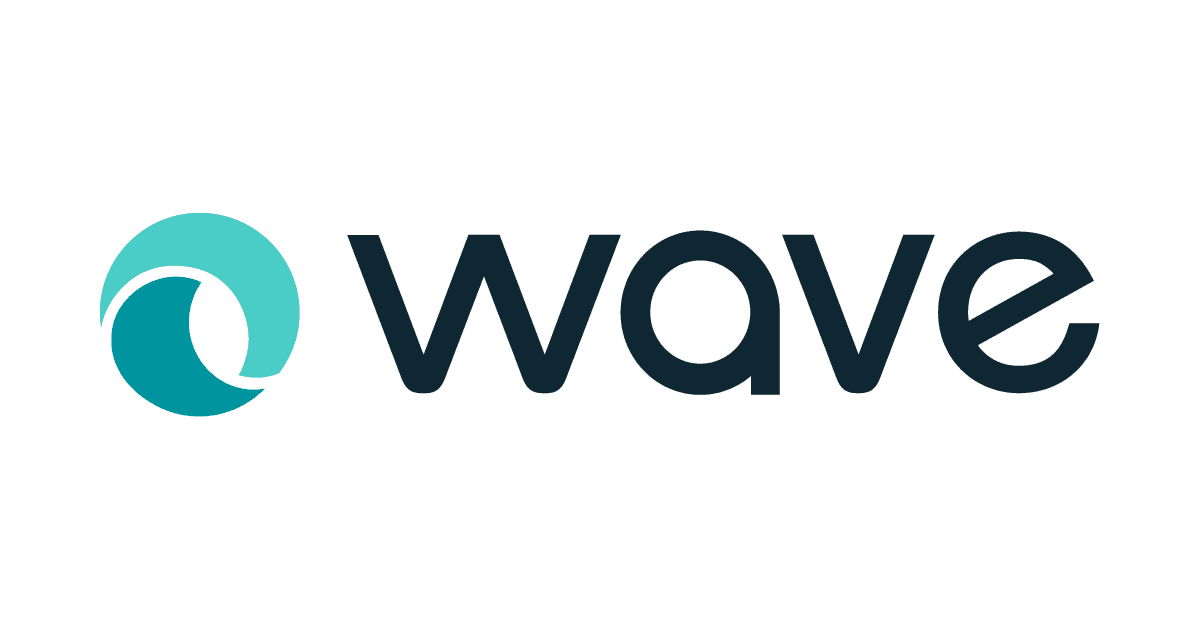 Wave
Wave
Freelancers in need of free software, simple financial reporting, and easy integration with payment apps will find exactly what they want (at no cost!) with Wave.
Maybe there's no such thing as a free meal, but there is such a thing as free bookkeeping software—and with Wave, you don't even have to trade quality for cost.
While some software companies limit the number of bank accounts you can sync to your software, Wave lets you add as many as you like—you can even sync your Paypal account. Every time you snag a PayPal payment or make a credit card payment, the info automatically syncs to your financial statements, making bookkeeping a breeze.
Entirely free software
Unlimited credit card and bank account syncing
Comparatively limited reporting
Invoice and receipt apps only
Wave offers all the reports you need to understand your financials and plan for the future, like your profit and loss statement, balance sheet, and cash flow statement. The app's dashboard also arranges all your info concisely for tax season, a huge benefit for freelancers trying their hands at self-employed bookkeeping.
Any downsides? Well, Wave doesn't offer as many reports as QuickBooks, and its customization options are more limited (though the report comparison features, especially month to month and year to year, are still pretty extensive). And Wave offers only two mobile apps, Receipts by Wave and Invoice by Wave, neither of which lets you check out your financial data on the go.
But almost no one offers as many reports as QuickBooks, and besides, there's a lot to be said for simplicity when you freelance—especially when that simplicity costs exactly zero dollars. Plus, you know how most "free" trials require a credit card number so the company can automatically charge you if you forget to cancel? Not so with Wave: just enter an email address, create a password, and you're good to go.
Wave plans and pricing
| | | |
| --- | --- | --- |
| Plan name | Starting price | Learn more |
| Accounting software, invoicing, and receipt scanning | Free | View Plans |
| Payments by Wave | 2.9% + $0.30 per credit card transaction, 1% per transaction for bank payments | View Plans |
Data effective 11/13/2019. At publishing time, pricing and features are current but are subject to change. Offers may not be available in all areas.

Wave's most important plans for freelancers are absolutely free—and if you're a freelancer looking for a bookkeeping aid, you'll definitely want to download all three. With the invoicing and receipts apps listed above, you can create and send invoices on the go, receive payments anytime, and capture receipts. Add all that financial data to the accounting plan and voilà: daily bookkeeping data entry complete.
Of course, Wave also has options for non-freelancers too. If you start out as a solopreneur and plan to expand your business a few years down the road—and hiring a few employees along the way—you can easily add Payroll by Wave to your existing Wave plan.
However, note that if you want to accept payments from a customer's bank account or credit card, you will be charged a transaction fee. It isn't a huge fee—but it's worth being aware of if your busy freelance business means frequently accepting online payments.
Like Wave's software and formatting? Need something in between an in-house accountant and basic software? Wave Plus's bookkeeping service is on the pricey end at more than $100 a month, which means it makes more sense for small to midsize businesses. But the cost is for good reason: it pairs you with a bookkeeping expert who sorts your data, organizes past reports, and offers monthly financial planning updates.
Best for global ventures: Odoo

Odoo
Odoo
Does your business take you all over the world? Odoo can support you with country-specific reports, multiple currencies, and thorough customization.
If anyone can come close to rivaling QuickBooks' sheer number of reports and customization options, it's Odoo. With dozens of financial reports—including standard reports for more than 80 countries—a completely customizable dashboard, and annotation options, Odoo can handle any business's finances, no matter how unique.
Customizable country-specific reports, including tax reports
Easy report annotation
Complicated pricing structure
Required apps that raise the base price
It's honestly a little ridiculous how much Odoo offers. Take a look at just a few of the bookkeeping tasks you can do with Odoo's accounting app:
Access the financial document formats of more than 80 countries, including income statements, cash reports, aged accounts payable, aged accounts receivable, and charts of accounts.
Create custom reports for any unique time period, not just weeks, months, or years.
Annotate dynamic reports.
See real-time, completely up-to-date cash flow statements.
Tailor your tax reports to different countries' formats and requirements.
Automate your payment reminders, invoices, contract renewals, subscription plans, and extra fees.
And that's just the start of Odoo's reporting features. So if you're looking for totally comprehensive bookkeeping software that travels the world a little easier than QuickBooks, Odoo is your best bet.
Unfortunately, Odoo's site is so information-dense it's hard to navigate, and then there's the pricing structure, which is . . . let's just say confusing.
Odoo pricing and plans
We didn't list Odoo's prices or plans in a chart because the company works a little (er, a lot) differently than any of the other vendors on our list.
Basically, Odoo offers a complete apps suite, with each app costing a monthly fee. Only a few of the apps are free, and some free apps require paid apps for support (for instance, if you want the "Timesheet" app, you'll also need the "Project" app, and both apps cost money). Luckily, the Accounting app is completely free.
If you have an in-house tech support team and your own servers, you can use Odoo's open-source code to customize Odoo for your needs. Otherwise, though, you'll just pay a monthly fee for the apps you want.
Best for midsize businesses: Xero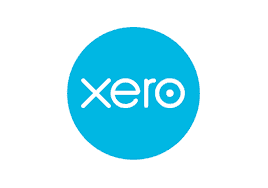 Xero
Xero
If multiple people in your medium-sized company need to access your financials, Xero gets everyone involved without charging extra per person.
Does more than one person work on your business's financial data? Is your startup big on collaboration and sharing? Xero's interactive software streamlines and simplifies real-time sharing between colleagues, whether they're working side by side or from home on a desktop, laptop, tablet, or mobile device. For affordable double-entry bookkeeping that you can make accessible to anyone you need, it's hard to surpass Xero.
Unlimited users
Interactive reports with easy sharing
Limited number of bank transactions
Xero doesn't box in your number of users, which is a big deal in the world of bookkeeping software; companies that let you add users without charging an additional fee are few and far between. If you anticipate your company expanding, you'll never have to upgrade to a different plan just to accommodate your growing accounting team.
And Xero doesn't confine you to a specific set of reports and data either. You decide what you want to track, how long you want to track it, and when you want to generate reports.
Like QuickBooks, Xero integrates with other apps—over 700 apps, in fact. The integration feature makes accepting payments and integrating with multiple bank accounts pretty easy with Xero. However, Xero limits the amount of invoices you can send per month, which is a key drawback we'll talk more about below.
Xero plans and pricing
| | | | |
| --- | --- | --- | --- |
| Plan | Starting price | Number of users | Learn more |
| Early | $9/mo. | Unlimited | View Plan |
| Growing | $30/mo. | Unlimited | View Plan |
| Established | $60/mo. | Unlimited | View Plan |
Data effective 11/13/2019. At publishing time, pricing and features are current but are subject to change. Offers may not be available in all areas.

Xero's Growing plan is beautifully affordable at just $9 per month, but there are a few catches. For one, it allows you to reconcile only 20 bank transactions, send only five invoices, and input only five bills a month, which won't be enough for business owners with multiple clients and employees.
Most importantly, though, Xero Expense Tracking is available with only the Established plan. If you want to track your expenses (which . . . you definitely do, right?), you'll have to pay $60 up front each month just to integrate expenses into your overall accounting.
The cost of expense tracking means Xero isn't great for solo entrepreneurs or freelancers, but companies with multiple users who all need to access financial data quickly will get a bang for their buck.
Plus, since each Xero plan includes unlimited users instead of charging $2 to $6 per month per user, the $60 base could be more cost effective for you.
Best invoice tracking: FreshBooks
FreshBooks
FreshBooks
If you spend a lot of time interacting with clients, FreshBooks' software makes invoicing—and invoice tracking (a must for bookkeeping)—a cinch.
Self-employed individuals spend a lot of time following up with clients, chasing down payments, and juggling accounts receivable with accounts payable. Sound like you? FreshBooks could be the right choice.
Unlimited estimates and invoices
Helpful invoice detail reports
Reports unavailable on mobile app
Fewer reports than other software
FreshBooks makes invoice-related financial statements easy to generate and read. It also allows customization; you can manually adjust your ledger and accommodate unique income sources, which is a perfect feature for self-employed owners with client-centric revenue streams.
FreshBooks doesn't create as many reports as QuickBooks or Odoo, but it keeps you covered with the basics, including accounts aging, profit and loss, expense tracking, charts of accounts, payments collected, and most importantly, invoice details. (FYI, you still can't track expenses on the Android version of the app, but according to the FreshBooks website, they're working on it.)
FreshBooks plans and pricing
Data effective 11/13/2019. At publishing time, pricing and features are current but are subject to change. Offers may not be available in all areas.

FreshBooks' Lite plan starts at $15 a month, which is a bit more than most other starting plans on our list. And remember how much we gushed about Xero's unlimited users above? FreshBooks charges a whopping $10 per additional user, which makes it much more reasonable for solopreneurs who simply do a lot of online invoicing than midsize teams.
But with the Plus plan, FreshBooks' most popular, you can add more clients, send more bills, and automate more features. And $25 isn't too terribly much to do all that while still accessing the full spectrum of financial documents.
Plus, all of FreshBooks' plans comes with a free trial. As with Wave, you don't have to input a credit card: just create a free account and get started. After the 30 days, you can choose a plan and make a monthly payment or opt out (FreshBooks saves your data so you can come back and upgrade to a paid plan if you want).
Heads-up: Seasonal discount
As of November 2019, FreshBooks is running a 50% off for three months sale. That means the Lite plan is $7.50 for three months, the Plus plan is $12.50 for three months, and the Select plan is $25 for three months. (The custom-priced Select plan is exempt from the three month discount.)
More bookkeeping software options
None of our top bookkeeping business options suit your fancy? There's plenty more where our top five came from. If you don't think any of the bookkeeping programs above will meet your needs, take one of these options for a test drive.
Zoho Books
Do you want to do as little as possible when it comes to mundane tasks like data entry or invoice generation? Then you want Zoho Books. You can create automatic invoices and payment reminders, accept payments as soon as they come, and instantly sync them across your books. Plus, Zoho Books offers over 30 reports, all of them easy to generate, scan, and compare on your phone or desktop.
FreeAgent
FreeAgent is a tidy little app that handles everything from tax date reminders to handy overviews of your company's cash flow. It doesn't offer every possible report, but it covers all the basics, like profit and loss statements, dividend reports, trial balances, and balance sheets. Also like Wave, FreeAgent doesn't make you input credit card data before signing up—you can try it for free with no penalties if you forget to cancel.
AND.CO
AND.CO is free and targeted specifically at freelancers, so if Wave doesn't suit you, AND.CO might. It's a great choice for business owners who learn visually: its financial reports can be turned into handy, easy-to-follow charts. Add its contract- and proposal-generating feature and AND.CO becomes the perfect tool for freelance artists, writers, and contractors.
OneUp
Need frequent financial updates and easy bank account syncing? OneUp's focus is on your bank account, which makes reconciling accounts and dealing with outstanding invoices a breeze. The app learns quickly, offers suggestions you can accept or reject to help it learn even faster, and gives you daily financial updates so you never miss a fiscal beat.
Hiveage
Want to share financial info with clients? Hiveage's goal is to make communicating with customers as easy, professional, and hassle-free as possible, including when it comes to the potential drama of accounts payable and accounts receivable. Plus, the dashboard has a simple, active year-to-date income vs. expenditure graph to give you a clear, basic look at your finances.
The takeaway
Bookkeeping isn't everyone's passion, but for better or worse, it's a task every small-business owner deals with on a daily basis. While we wouldn't say the software we listed here makes bookkeeping enjoyable, exactly, it makes it manageable. More than that, though, finding the right software makes bookkeeping as stress-free as possible—and that's something every business owner can get excited about.
Looking for a well-rounded accounting solution that incorporates bookkeeping, payroll, and even invoicing software or inventory management? Hop over to our list of the year's top accounting software to find your match.
Disclaimer
At Business.org, our research is meant to offer general product and service recommendations. We don't guarantee that our suggestions will work best for each individual or business, so consider your unique needs when choosing products and services.
Sources
1. USA Today, "How Much Should You Pay for Bookkeeping Services?"