5 Best Virtual and Outsourced Accounting Services for Small Businesses in 2020
---
Don't waste time agonizing over your books—choose outsourced or virtual accounting services and get back to running your business.
Last Updated: 2 months ago
We recently reviewed this page to see if any of our top picks have changed their plans and prices over the last month. None have, which means we're confident keeping our recommendations as they are.
3 months ago
We recently checked this page to make sure none of our top picks have changed their offerings in the last month. None have, and we're confident leaving our top 10 recommendations as they are.
Less than 6 months
We recently checked this page to make sure our information was up to date. Good news for small-business owners: none of our top picks have changed their pricing over the past few months of economic turmoil.
Less than 6 months
We checked this page to make sure none of our top picks have changed their pricing over the last month—none of them have. Even though many parts of the US are starting to reopen, some of our picks have excellent COVID-19 resource guides that we've included below.
Less than 6 months
We recently checked this page to make sure our top picks offer the same plans and pricing. All of them do but two: Bookkeeper360 now has two plans, one for monthly accounting help and one for weekly help, and KPMG Spark now offers pricing based on how many accountants you want to work with. Several companies have also added COVID-19 resource guides (which we link to below) packed with helpful guidelines and links for business owners.
More than 6 months
We checked this page to make sure all our information was correct. Only one provider changed its pricing: Pilot's plans now start at $599 a month.
More than 6 months
We updated this page to include the most recent pricing information. Most of our favorite providers kept their prices the same, except for inDinero, which restructured its plans and bumped its starting cost down to $300.
More than 6 months
We checked the pricing and plan details for our favorite virtual accounting providers to make sure our information was still up to date. Only Bench changed its starting price—the other providers (and our rankings) stayed the same.
More than 6 months
We took a cold, hard look at last year's top picks and completely revamped our favorite virtual and outsourced accounting services of the year. Most importantly, Bookkeeper.com and Bench moved out of our honorable mentions and into our top five, Merritt Bookkeeping took home our most affordable prize, and Bookkeeper360 hit our radar as a great option for businesses looking for more than just bookkeeping and accounting. Speaking of honorable mentions, we tweaked those too. These new and updated 10 options best represent our picks for outsourced accounting.
Business owners know: there's never enough time. You're handling strategic planning, marketing and selling, managing employees—all while trying to maintain a personal life.
So unless you're a CPA (certified public accountant), managing day-to-day bookkeeping and accounting tasks can seem like a total time and energy destroyer. Fortunately, you don't have to worry about hiring an expensive full-time accountant to handle these tasks for you: you can outsource it. Why? Because online accounting services have the technology and expertise to save you time and money.
Here are our favorite virtual and outsourced accounting services of the year. (And if you're not entirely sure what "virtual and outsourced accounting" means, don't fret; just hop down to our FAQ section below.)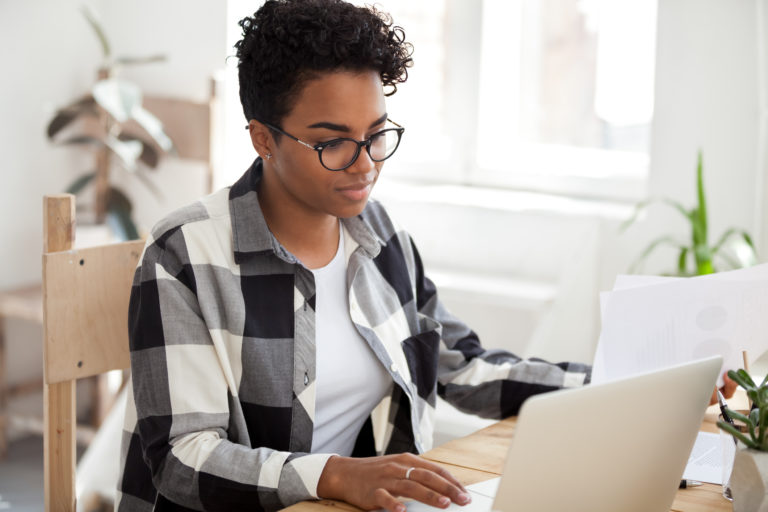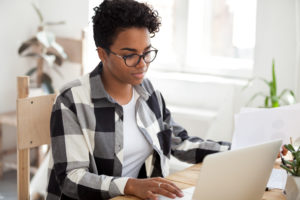 The best virtual and outsourced accounting services for small businesses
| | | | | | |
| --- | --- | --- | --- | --- | --- |
| Brand | Starting cost | Services | Accounting software | Cash-basis or accrual-basis accounting | Learn more |
| Bookkeeper.com | $285.00/mo. | Bookkeeping, payroll, tax prep | QuickBooks Online and QuickBooks Desktop | Both | See Plans |
| Merritt Bookkeeping | $190.00/mo. | Monthly bookkeeping reports, bank and credit card account reconciliation | QuickBooks Online | Cash-basis only | See Plans |
| inDinero | $300.00/mo. | Federal and state tax filing, employee reimbursement requests, on-demand outsourced CFOs | Proprietary in-house software; QuickBooks Online | Both | See Plans |
| Bench | $139.00/mo. | Real-time cash flow reporting, dedicated bookkeeper, optional tax filing | Proprietary in-house software | Cash-basis only | See Plans |
| Bookkeeper360 | $399.00/mo. | Dedicated accountant, HR and payroll add-ons, fractional CFO services | Xero or QuickBooks | Both | See Plans |
Data effective 8/10/20. At publishing time, pricing is current but subject to change. Offers may not be available in all areas.

Best overall: Bookkeeper.com
Bookkeeper.com
If you need an all-in-one affordable bookkeeping service with optional full-service payroll and tax prep assistance, Bookkeeper.com can help.
Don't let the name fool you—Bookkeeper.com offers bookkeeping, accounting, payroll, and tax prep services. Both of Bookkeeper.com's plans includes these features:
Monthly reconciliation
Basic financial document preparation, including income statements, profit and loss statements, balance sheets, and cash flow statements
Expense management
Accounting software setup assistance
Bookkeeper.com manages your accounts using QuickBooks Online (or QuickBooks Desktop, if you prefer Intuit's desktop software to cloud-based services). Since QuickBooks is among the most popular accounting software providers for small businesses, a lot of small-business owners are already familiar with the software. Even if you aren't, though, its user-friendly interface makes collaborating with your virtual bookkeeping team easy and efficient.
If you use an accrual-basis accounting system rather than a cash-basis system, Bookkeeper.com also has your back. Only a handful of virtual bookkeeping and accounting services work with both accrual-based and cash-based accounting, and Bookkeeper.com is one of them.
Definitions: Cash-basis accounting and accrual-basis accounting
If you use the cash-basis accounting system, you update your books right when you receive cash or make a payment. If you use the accrual-basis accounting system, you update your books whenever a transaction is scheduled, not necessarily paid out in cash. Not sure which one is right for you? Check out our explanation of accrual-basis vs. cash-basis accounting.
Bookkeeper.com pricing and plans
Bookkeeper.com offers two main pricing plans: Small Business and Small Business Plus. The primary difference between the two is in the number of transactions Bookkeeper.com's team will reconcile for you—Small Business includes up to 125 transactions per month while Small Business Plus goes up to 250 transactions per month. And as you can imagine, the Plus plan costs quite a bit more, starting at $495 a month.
Want help beyond managing basic financials? If you choose Bookkeeper.com's payroll processing services, they'll tackle every payroll aspect for you, including direct deposit or check payments, year-end and quarterly tax forms, and W-2 and 1099 forms. And if you add on tax preparation services from Bookkeeper.com, the team can prepare and file your small-business taxes. (If you want to add payroll and tax preparation, you'll have to contact Bookkeeper.com directly for a quote.)
Most affordable: Merritt Bookkeeping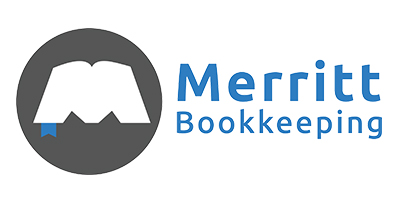 Merritt Bookkeeping
While Merritt Bookkeeping doesn't offer the full spectrum of accounting services, it's one of the most affordable virtual bookkeeping providers out there. If you don't have many employees and are comfortable filing your own taxes, it's a good pick.
If you want to outsource your bookkeeping services but aren't ready to pay for an expensive, fully featured accounting plan, Merritt Bookkeeping is an excellent place to start. With plans starting at $190 per month, you can automate some of the most time-consuming bookkeeping tasks and focus more on running your business.
Once you're signed up, you'll log into Merritt's simple, easy-to-use interface. Connect your accounts, and Merritt will keep your books updated monthly and your transactions categorized. The dashboard shows your balance sheet, monthly and yearly profit and loss statements, and income and expense graphs. Like Bookkeeper.com, Merritt Bookkeeping uses QuickBooks Online, which makes it super-accessible to most business owners.
Heads-up: Charities
Own a nonprofit or charity? Get in touch with Merritt Bookkeeping—they advertise free bookkeeping for charities.
Unfortunately, Merritt Bookkeeping doesn't list much additional information about its services online. You have to contact the company directly to learn more, which is a little frustrating. On the other hand, reaching out to the company means you can ask specific questions about how Merritt can help your unique business. Just don't feel pressured into signing up just because you've given a customer service rep your info; it's okay to shop around.
Merritt Bookkeeping plans and pricing
Merritt Bookkeeping offers a flat monthly rate of $190, which beats out most of the competition. Unfortunately, Merritt doesn't offer many of the services that other providers we compared do, like payroll management, invoicing, or tax filing, but it provides enough outsourced accounting services to free up valuable time.
Best for established startups: inDinero

inDinero
With its virtual accounting and tax software—plus outsourced CFO services—inDinero doesn't come cheap. But its thorough service is perfect for established startups that need secure, comprehensive accounting assistance.
Defining itself as a "software + service" solution for small-business bookkeeping and accounting, inDinero offers a unique customer experience and data-driven mission. For those reasons alone, it's a great option for established startups with complex accounting needs.
The built-for-founders software helps you with tedious tasks like managing accounts, invoicing, and employee reimbursements. It also lets you file federal and state taxes, pay bills, and generate financial statements. The company even has outsourced, on-demand CFOs. If you need someone who can completely dedicate themselves to your finances and work alongside you to grow your business, inDinero's CFO service is a good (though pricey) solution.
Until recently, inDinero was up front about not syncing with QuickBooks: the company uses its own proprietary accounting software. However, according to inDinero's pricing page, its software now syncs with QuickBooks'—which makes inDinero much more accessible to the many business owners who started out using QuickBooks' wildly popular accounting software.
inDinero's COVID-19 resources
Of our top five picks, inDinero is the only one to have added a list of COVID-19 resources—which we see as a huge help for prospective customers who need a bookkeeping boost in these odd economic times.
inDinero plans and pricing
Starting this year, inDinero offers two plans: the Essential plan, which starts at $300 a month and includes cash-basis accounting only, and a custom plan, which is for larger companies that need accrual-basis accounting.
Best for bookkeeping only: Bench

Bench
Do you already have a part-time bookkeeper, CPA, or tax professional? Bench handles all bookkeeping duties and syncs up with your in-house staff during tax time to make running your business smoother, easier, and more affordable.
If you hire a tax professional for a few weeks out of the year, you can save additional time and costs with Bench's bookkeeping-only plans. With Bench, every customer gets a dedicated bookkeeper who talks you through setting up Bench's in-house software, analyzes your books, and sends you monthly financial reports.
On your Bench dashboard, you can see your real-time cash flow. If you'd like, your dedicated Bench professional can connect directly with your current part-time tax professional or accountant—the two of them can hash out bookkeeping details without bogging you down in tedious tasks. Bench will even prepare your tax paperwork for you, simply leaving the filing up to you, your CPA, or your tax professional.
If you don't have your own tax professional, Bench now offers its own tax prep services, BenchTax. Like Bench's bookkeeping services, BenchTax pairs you with a dedicated tax expert who prepares your end-of-year tax forms, deducts the right amount from your account, and files taxes on your behalf.
Bench plans and pricing
Instead of offering additional services at higher price points, Bench breaks its plans down by how high your business's monthly expenses are:
Starter ($139/month): Monthly expenses $1K or under
Micro ($159/month): Monthly expenses between $1K and $7.5K
Boutique ($179/month): Monthly expenses between $7.5K and $25K
Venture ($219/month): Monthly expenses between $25K and $50K
Corporate ($299/month): Monthly expenses between $50K and $1M
The pricing above is for annual plans: if you want to pay month by month, you'll end up spending $20 to $50 more each month, depending on the plan. But since each plan lets you sync up to 15 financial accounts, you're still getting a pretty good deal, especially compared to providers like inDinero, whose most expensive plan allows only up to four financial accounts.
Bench's historical bookkeeping packages
Need help getting your past accounts in order? If you choose one of Bench's historical bookkeeping packages, a Bench bookkeeper will work through past months of disorganized bookkeeping to get your accounts up to speed. Like Bench's typical plans, its historical plans break down by your past monthly expenses. The cheapest plan, Starter, costs $159 per historical month for businesses with under $1K in expenses.
Find Your Money—and Keep More of It
With plans starting at $15 a month, FreshBooks is well-suited for freelancers, solopreneurs, and small-business owners alike.
Track time and expenses
Create custom invoices
Accept online payments
Get Started
Best payroll and HR: Bookkeeper360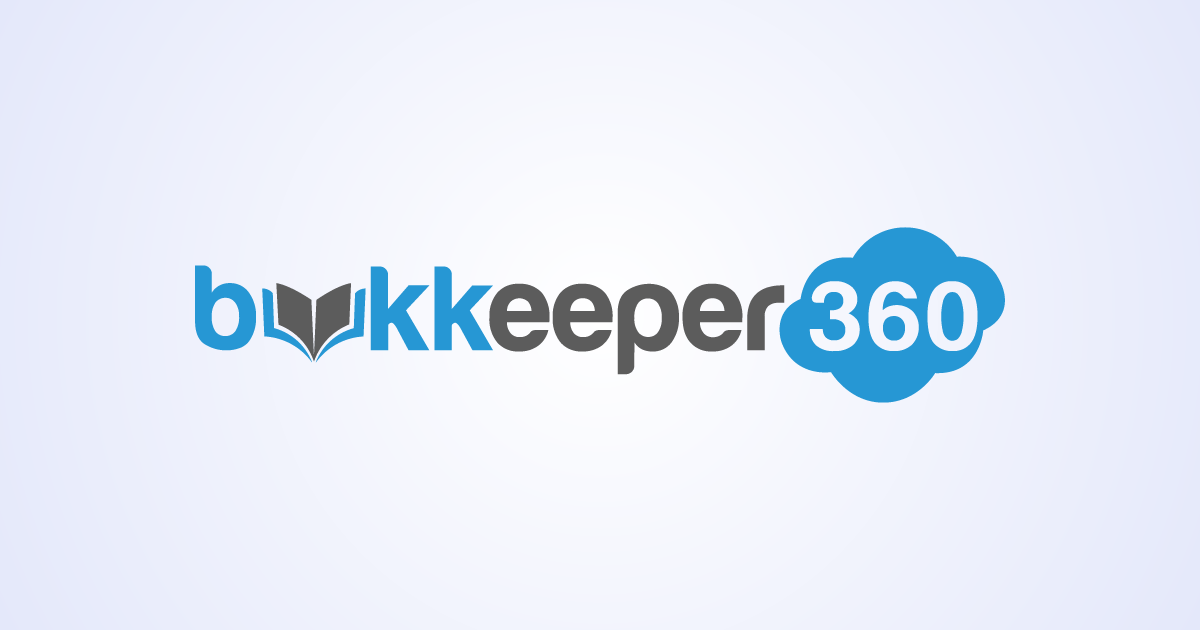 Bookkeeper360
Want one provider for your accounting, bookkeeping, payroll, and HR needs? Bookkeeper360 uses dedicated accountants while also providing full-service payroll solutions, HR add-ons like medical insurance, and fractional CFO services.
Bookkeeper360 functions a lot like Bench—but instead of focusing just on bookkeeping, it offers more general accounting services.
With Bookkeeper360, you'll get a dedicated virtual bookkeeper who sends detailed reports on a monthly basis. Bookkeeper360 works primarily with Xero (though it recently added a QuickBooks option)—so if you're a Xero fan, Bookkeeper360 is the way to go.
This virtual accounting company offers a variety of add-ons and perks, especially in the HR and payroll department. It works with ADP and Gusto—two of our favorite payroll service providers—to make direct deposits, help with time tracking and PTO, file payroll taxes for you, and find medical benefits and workers compensation insurance for your small business.
Bookkeeper360 plans and pricing
Bookkeeper360 offers two plans that differ based on how often you need its services: a monthly plan, which starts at $399 per month if you pay annually, and a weekly plan, which starts at $549 per month (not per week!). Along with more frequent bookkeeping updates, the weekly plan gets you a dedicated accounting team rather than one dedicated accountant. It also has more reporting, more frequent updates, and top-notch customer support.
Heads up: Bookkeeper360 charges a lot more for accrual-based accounting than it does for cash-based accounting. The prices listed above are for the cash method; pricing for the accrual method is $549 for the weekly plan and $749 for the monthly plan.
Heads-up: More Bookkeeper360 perks
Want more than just accounting? Bookkeeper360 has a few more add-on options:
Fractional CFO services, business coaching, and capital raising services
Payroll and HR, including full-service tax filing and medical benefits
Business tax services
Back-office connectivity, meaning Bookkeeper360 connects all your business data and documents to streamline record keeping
If you're interested in any of these solutions, you'll want to contact Bookkeeper360 for a quote; pricing isn't listed online.
More small-business accounting solutions
There are hundreds of virtual bookkeeping providers to choose from. We picked our favorites above, but here are five other popular providers of online accounting services worth looking at.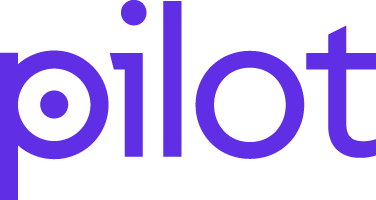 Pilot
Want help getting your business off the ground? Pilot is geared towards small businesses and startups that want expert financial advice right out of the gate.
Pilot's bookkeeping is geared specifically for new startups. Like Bench, Pilot structures its pricing around how much you pay in expenses each month, so if you've just gotten off the ground and aren't spending (or making) too much money yet, Pilot's dedicated accountants can help you figure out how to get—and stay—on track. Unfortunately, you'll pay a lot for the help: plans start at $599 per month for businesses with $15,000 worth of monthly expenses.
Pilot's COVID-19 resources
Pilot has a thorough list of COVID-19 resources specific to startups, including info on the R&D tax credit and a 40-minute video on how to keep your startup growing even when the economy is suffering.
Best for cash-basis only: KPMG Spark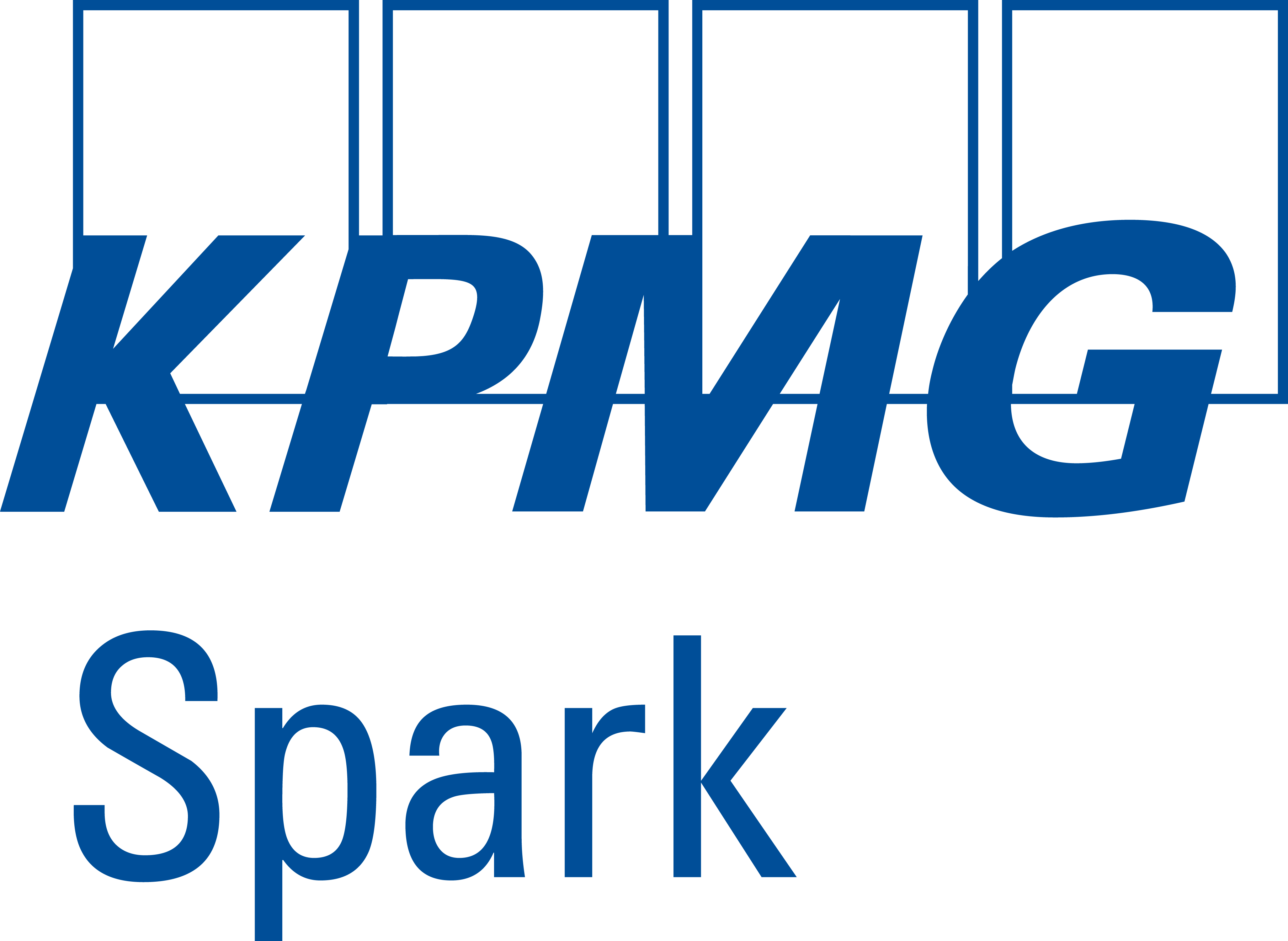 KPMG Spark
KPMG Spark
If you need bookkeeping help on the go, try KPMG Spark—its solid mobile app quickly connects you to your dedicated bookkeeper.
KPMG Spark (formerly known as Bookly) has its own software and mobile app, which means you can connect with your dedicated bookkeeper on the go. Signing up is easy: just create an account, enter your bank and invoicing info, and you're good to go.
KPMG Spark used to advertise a cash-basis and accrual-basis plan with the accrual-basis plan costing hundreds more a month. Now, the company's pricing is broken down by how many accounts you need to keep in order. For one to three accounts, pricing starts at $195 a month.
KPMG Spark's COVID-19 resources
KPMG Spark's comprehensive COVID-19 resource library is excellent—you should check it out whether you do or don't sign up for their services.
Best reporting: Ignite Spot Accounting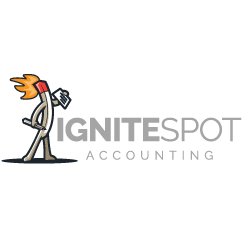 Ignite Spot Accounting
Ignite Spot Accounting lets you dive right into bookkeeping by axing setup fees and creating handy financial documents.
Ignite Spot Accounting delivers heftier reports than many other providers we checked out for this piece. Along with the typical financial statements (like profit and loss reports and balance sheets), you'll get a KPI (key performance indicator) report and profitability analysis, among others. The company doesn't charge a setup fee unless your books aren't current; if they aren't up to date, you'll pay a fee to get everything in order.
Ignite Spot is definitely on the pricier end of virtual accounting. Its bookkeeping services start at $575 a month, and its virtual CFO services start at $500 a month.
Ignite Spot's COVID-19 resources
Ignite Spot's excellent guide lists the financial relief available to small businesses, and it also covers management and finance strategies to keep costs low while the economy wobbles. The page also has a lovely little section on mental health strategies to stay balanced during the crisis; it includes positive, morale-boosting news updates on virus response and handy tips for practicing meditation and mindfulness at home. Whether you end up opting for Ignite Spot or not, give the guide a look—it's one of the best we've seen.
Best for high earners: AccountingDepartment.com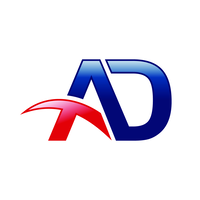 AccountingDepartment.com
With an in-house team of trained professionals and a slew of financial reports, AccountingDepartment.com is dedicated to taking meticulous care of your books.
Are you making $1M or more per year? AccountingDepartment.com is targeted at businesses like yours. Along with offering the typical outsourced bookkeeping services, AccountingDepartment.com provides outsourced controller services, which means their CPAs manage bookkeeping while also budgeting, forecasting, doing job costing, managing cash flow, tracking inventory, and performing other financial management tasks on your behalf. Contact the company directly for a quote.
Best for international enterprises: Flatworld Solutions

Flatworld Solutions
If you'd rather pay for bookkeeping by the project or hour, Flatworld Solutions is your affordable answer.
Looking for something even more affordable than Merritt Bookkeeping? Flatworld Solutions might be your, well, solution. This India-based operation offers hourly pricing options and by-the-project billing. The company has been around since 2002 and has clients all around the world. If you aren't interested in offshore customer service, you'll probably want to look elsewhere. But if paying between $8 and $15 an hour for quick accounting help sounds ideal, Flatworld Solutions is a good bet.
What is virtual accounting and bookkeeping?
Virtual accounting and bookkeeping firms provide you with typical accounting and bookkeeping services, including balancing your books and analyzing fiscal trends to make sure your company is on track for growth. But instead of working out of your office, they do it all from afar.
"Afar" could mean they work across the country or across the world, but either way, virtual accounting and bookkeeping companies provide you with a remote team of accountants or CPAs who tackle your most important financial tasks. Usually, virtual accounting and bookkeeping companies use cloud computer software to ensure you have constant access to your own financial records.
Is there a difference between virtual and outsourced accounting or bookkeeping?
Virtual, outsourced, and online are often used interchangeably when referring to bookkeeping and accounting. However, virtual bookkeeping and accounting can sometimes refer to accountants or CPAs who work out of their homes and contract out their services individually. In contrast, outsourced bookkeeping and accounting nearly always refers to accountants with an accounting firm who handle your books from their own office.
What are the benefits and drawbacks of virtual and outsourced accounting?
Starting and running a business takes hard work, determination, and a keen understanding of business processes. But it's easy for small-business owners to get bogged down in daily, tedious tasks like managing financial books, sending invoices, and filing taxes.
Sure, you can (and should!) educate yourself on small-business bookkeeping basics. But without the expertise to properly manage more advanced accounting details, you could accidentally expose your company to errors, noncompliance, and poor financial planning.
This is why, for decades, business owners have hired bookkeepers or CPAs (certified public accountants) to do the work for them. You can always hire an in-house bookkeeper, but virtual, outsourced online accounting can give business owners the help they need at a fraction of the traditional bookkeeping cost.
It's cheaper than hiring in-house bookkeepers or CPAs.
You can access automated technology that speeds up accounting processes.
You spend less time and energy on small details.
You can spend more time growing your business.
You may prefer to have complete control and oversight of your financial data.
You may feel uneasy about working with a virtual, nonlocal team.
There may be some hidden costs.
What should you look for in an accounting or bookkeeping provider?
Whether you're looking to hire a local accounting firm or outsource your bookkeeping to a virtual team, a few key features can help you determine which company is best for your business:
Price. Many outsourced accounting providers list pricing online, but even if they don't, that doesn't mean you'll get a bad deal—it could just mean the outsourced company wants more information about your business to give you a more accurate quote. Plus, fixed pricing could mean you end up paying more for features you don't want or need, like software or setup fees.
Worker credentials. Not all virtual bookkeepers are CPAs. But they should be highly trained, and you should be able to easily learn about their certifications and specializations either online or by contacting the company directly.
Location. If you don't want to send financial data overseas, choose an accounting service that's based in your country. Also, find out how quickly you can reach someone if you need support—sometimes, being in the right time zone is the biggest perk of local service.
The takeaway
Outsourced bookkeeping and accounting has changed a lot over the years. What was once a complicated and expensive process is now a cost-effective solution to handling your small-business financial tasks. With one of these reliable and reputable providers, you can stop wasting time in the weeds of managing your books and start spending time reaching your business goals.
Would you rather perform in-house accounting? Check out our list of the year's best accounting software for small businesses to get started.
Disclaimer
At Business.org, our research is meant to offer general product and service recommendations. We don't guarantee that our suggestions will work best for each individual or business, so consider your unique needs when choosing products and services.