Best Firewalls for Small Businesses, 2020 Review
---
Did you know that businesses make up 81% of all ransomware infections?1 Here's everything you need to know to choose the right firewall service to monitor your network traffic.
Last Updated: More than 6 months
We gave this piece a once-over to make sure we're still offering the most accurate information about our recommended firewalls. We also added a few helpful links—just in case you have questions about how firewalls work and the types of firewalls available.
It makes sense that cybercriminals would go after businesses—after all, businesses see more traffic, collect tons of user data, and handle payment info. But it also means going without cybersecurity for your business is just not an option.
We've done the dirty work and researched the top firewall options on the market to see which providers offer the best anti-malware software, intrusion protection, and even point-to-point tunneling protocol (more on that later).
Here are our top choices for businesses looking to protect their internal networks and sensitive data from online threats.
Hardware vs. software—what gives?
Hardware firewalls and software firewalls provide different security benefits and drawbacks. But for this review, we're focusing on hardware firewalls. Why? Most software firewalls protect only the device running the software. Hardware firewalls, on the other hand, protect your entire network from malware and intrusions—which we figure is more useful for businesses.
Cisco ASA: Our top hardware firewall for small businesses
Of all the enterprise firewall solutions we reviewed, we like Cisco ASA the best.
Cisco ASA firewalls have pretty much everything you need to protect your business. With Cisco, you can get a hardware firewall to protect your entire corporate network, plus software to protect each device in your office. This system creates multiple checkpoints in your network firewall security, so you have complete endpoint protection (a.k.a. complete protection for the "endpoint" of your online interactions: your network).
Cisco ASA also offers a lot of useful features for businesses, like VPN routers for companies with multiple locations. But some users report that the management interface is difficult to use. And frankly, the system might be overkill for a small business with only a few computers to protect.
FYI
Cisco ASA and pretty much every other provider on our list market their products as next-generation firewalls. That sounds high-tech and fancy, but don't let the packaging fool you—there's no actual industry standard for what makes a firewall "next-gen." Just a word to the wise.
Firewalla: Best firewall for businesses on a budget
Firewalla is a third-party firewall meant to complement the pre-installed security software on your computer. And it's hardware-only, so all you have to do is connect the box to your router and your WAN port (the ethernet jack that connects directly to the internet). The device then acts as a filter, blocking out any malware and malicious traffic that tries accessing your internal network.
But Firewalla goes beyond the basic intrusion prevention you get with a standard router. It also offers content filtering, which means you can control which sites users can access on your internal network. So if you want to help your employees stay on task, you can use Firewalla to block all gaming sites.
Best of all, Firewalla doesn't require any subscription fees—the $129 sticker price includes all updates to your hardware. That makes it the perfect small-business firewall for companies on a budget.
SonicWall: Best firewall for businesses with multiple locations
If your business has multiple locations, we recommend SonicWall for its site-to-site VPN capabilities.
SonicWall comes preloaded with virtual private network (VPN) capabilities. The software creates VPN tunnels, which allow remote offices and employees to enjoy file sharing and other functions on your internal network securely—without each employee needing to run their own VPN client software. Basically, it can help you simplify your medium-sized business's internal processes without jeopardizing your network security.
SonicWall systems also feature a web application firewall, which allows you to control permissions and preferences for each computer application that accesses the web. That means greater security and customization possibilities for your business.
Finally, we wanted to mention that SonicWall also offers load balancing to help you balance incoming requests between your servers—that way, your company website can still operate smoothly even during peak usage hours. SonicWall's load balancing is fast enough to rival other prominent load balancers (like Peplink Balance), and it's convenient since it's integrated with the rest of your network management tools.
Palo Alto Networks: Best for file sharing on the cloud
Does your company use cloud-based file-sharing services like Google Drive, Dropbox, or Apple iCloud? If so, you may want to invest in a Palo Alto firewall router for your small business.
Cloud storage systems aren't part of your internal network, so they're not protected by most firewalls. But firewalls from Palo Alto Networks use site-to-site VPN tunnels to create a virtualized network that includes your cloud storage. That way, you get reliable protection for any sensitive data stored on the cloud.
One thing to keep in mind, though, is Palo Alto firewalls use only stateful packet inspections (at least as far as we can tell). That means the firewall doesn't analyze the actual data transmitted to your device—just basic info like the origin IP address. That makes it a bit less effective than some of the other options on our list.

Sophos
Most versatile firewall option
Sophos is a unified threat management solution. You can deploy it via hardware, software, or even the cloud. And Sophos offers Wi-Fi network capabilities, VPN functions, and deep-packet inspection—which means better security and fewer data breaches.

WatchGuard
Fastest unified threat management (UTM) solution
WatchGuard enjoys the distinction of being the fastest UTM on the market (even compared to popular choices like the Edgerouter Lite). And when paired with the Total Security Suite, it offers users extra features like Data Loss Prevention, DNS Watch, and APT Blocker.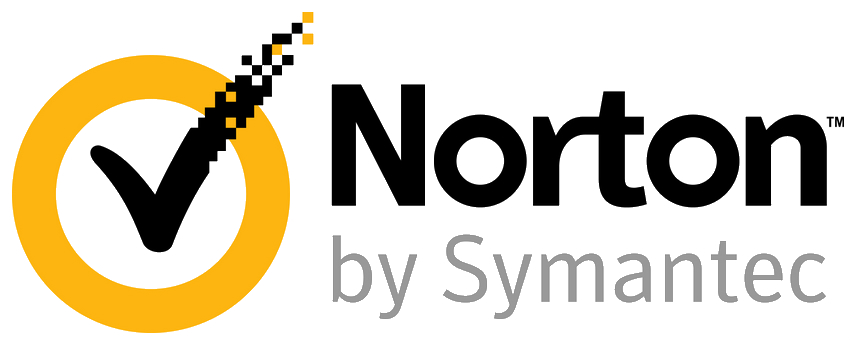 Norton
Best host-based firewall software
Norton's host-based firewalls (which operate on your device rather than your network) keep your webcam safe from hackers, include 10GB of data backup on the cloud, and offer VPN capabilities. Plus, Norton partners with LifeLock to keep your personal data safe, and it's scalable to help you combat security threats as your business grows.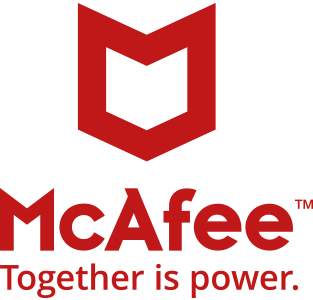 McAfee
Best firewall + antivirus software
McAfee offers both antivirus software and firewall protection. McAfee uses IP Security to establish safe IPSEC VPN connections, and it includes anti-spam functions, identity theft protection, and a digital file shredder, all from the cloud—no hardware required. Each firewall plan supports five devices, making it perfect for small offices.

Zscaler
Best cloud-based firewall
Zscaler is a cloud-based security solution. It uses deep-packet inspection to identify malware being sent to your IP address. And because you deploy it via the cloud, you can access the controls for your firewall and supervise your business network security remotely.
The bottom line
If you're looking for an SMB firewall (a firewall for small to medium-sized businesses), there are a lot of options on the market.
While several software-only firewall solutions (like Norton, McAfee, and Zscaler) work well for small businesses, we think most business users would benefit from a hardware firewall like a Cisco ASA, SonicWall, or Palo Alto Networks system. That way, your cybersecurity solution can protect all the devices on your network—from computers to mobile devices.
If you're on a budget, though, Firewalla is an ideal choice since it doesn't require a subscription.
Get complete protection for your business. Our guide to business security systems can help you protect your workplace from real-world threats like burglars and shoplifters.
Disclaimer
At Business.org, our research is meant to offer general product and service recommendations. We don't guarantee that our suggestions will work best for each individual or business, so consider your unique needs when choosing products and services.
Sources
Symantec, "2019 Internet Security Threat Report"