Managed Services vs. Cloud Computing: Which is Right for Your Business?
As a small business owner, you've undoubtedly heard the buzzwords "managed services" and "Cloud computing" but just like your peers, you're busy running your company and haven't had time to learn about the benefits each offers.
We're here to help. We've sorted through the hype and put together an easy to understand outline that gives you the basic information you need to determine which is best for your small business: managed services or Cloud computing.
What Does Managed Service Mean?
With a managed service, the managed service provider (MSP) takes care of issues an internal IT team would typically handle, such as keeping hardware up and running, ensuring software is up-to-date, and applying patches. Specific servers and other essential components are assigned to you, and the MSP assumes responsibility for monitoring your network 24/7. The MSP will manage IT challenges and solve your IT problems so you can concentrate on running your business, and do so with improved efficiency.
What Does Cloud Computing Mean?
The word "Cloud" is a metaphor for the Internet. The phrase "Cloud computing" is used to describe a variety of situations where your business' data and programs are stored and accessed over the Internet, rather than being stored and managed in-house on a computer's hard-drive.
There are three basic types of Cloud computing: public, private and hybrid. Using the public Cloud, businesses get their own Cloud within an infrastructure they share with other businesses. This is an affordable, off-site service where the Cloud service provider is responsible for the security and maintenance of your system. The private Cloud is managed by your in-house IT team. It's a good solution for businesses that want exclusive access and control over their data, but it almost always costs more than the public Cloud. As the name implies, a hybrid Cloud service offers aspects of both private and public Clouds. Some of the Cloud is managed by your business' IT professionals, and the rest is off-site.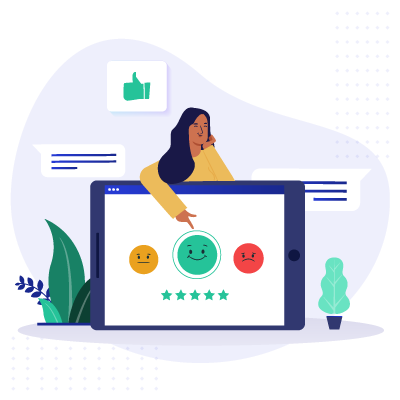 Expert Advice, Straight to Your Inbox
Gain confidence in your business future with our weekly simple solutions newsletter.
What Services Can the Managed IT Model Offer?
A managed IT service offers a vast array of options, such as data backup and recovery, system monitoring and management, hosting the email server, patch management, and providing important security audits and updates. Many of the best web hosting providers offer MSP solutions. Managed service allows small business owners who don't have an IT staff or those that want to free their IT team members to focus on other important information management tasks the assurance that their system will continue to be properly managed. Managed services providers often use a flat-rate, monthly fee pricing structure that varies according to the services offered and the number of devices managed.
What Services Does Cloud Computing Offer?
Cloud hosting offers an assortment of services, depending on user need. The most common Cloud service category is Software as a Service (SaaS). Using SaaS, a CSP supplies software over the Internet to fulfill whatever need a business has. Also referred to as software on demand, Saas is sometimes provided through a subscription, but more commonly it is paid for on a pay-per-use basis. Saas also includes regular system maintenance such as updates, security enhancements, and data backup.
Because Cloud computing stores data on the Internet, your employees have access to the information and applications they need wherever the Internet is available. Additionally, employees can collaborate remotely, and data from all the devices linked to the Cloud are synced automatically, so everyone enjoys the benefits of real-time information. Cloud computing usually offers the freedom to pay for only the services you need and want, and the flexibility to add or remove services as your business' needs change. If you're launching a startup, Cloud computing can help you avoid pricey upfront infrastructure costs.
Managed services and Cloud computing offer your small business access to technology that helps your team operate more efficiently, and compete successfully with other small businesses as well as much larger companies. As the IT environment continues to grow in complexity and greater pressure is put on your internal IT team, the time is right to consider enlisting the help managed services and Cloud computing offer.