Managed IT Services vs. Break Fix: Which is Best for Your Small Business?
It's completely understandable that as a small business owner or entrepreneur, you're trying to minimize your expenses and keep tight reins on your budget. One way you might try to do so is by forgoing the monthly expense of managed IT services, and adopting a "break fix" philosophy, calling on a professional only when IT crises arise. But is the break fix approach really budget friendly in the long run?
The managed IT services model and the break fix IT model each offer pros and cons. We'll sort through the basics of the two and help you determine which one best supports the requirements and budget of your small business.
What's the Managed IT Services Model All About?
Using a managed approach to IT, you're turning over the responsibility for your IT needs to a Managed Service Provider (MSP) who takes a proactive approach to monitoring your system. Outsourcing the daily management of your system to a MSP gives you the advantage of preventative care. The MSP will work hard to identify potential challenges and threats to your IT system and solve them before they disrupt operations. Because you're dealing with an IT professional that takes pride in keeping up with the latest trends, best practices, and newest software, you can be confident that they'll keep your system up-to-date and running at maximum efficiency. MSPs also offer peace of mind that you can't get with break fix. When your server shuts down, you've got a professional who is already familiar with your system standing by to get your business back up and running.
MSPs commonly provide 24/7 technical support and help desk services. With the managed model, budgeting your IT service expense is much easier than with the break fix model. You'll most likely pay an upfront setup fee for a managed service, and be billed a set rate (or near-set rate) monthly.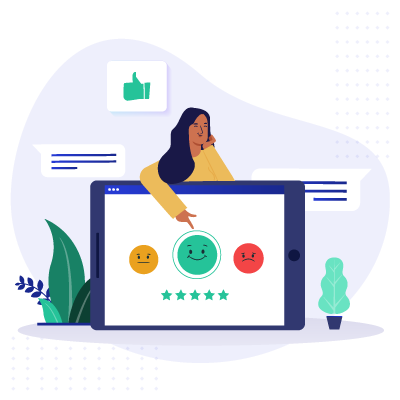 Expert Advice, Straight to Your Inbox
Gain confidence in your business future with our weekly simple solutions newsletter.
How Does the Break Fix IT Model Operate?
As the name implies, with break fix you only enlist the help of a professional after something has "broken." When you adopt a break fix approach to IT, you'll be managing your hardware and software needs and charged hourly when an IT technician is dispatched to your business to determine, and hopefully fix, your IT problem. On a daily basis you might use a tech-savvy employee to solve minor IT issues, but when your best sales person doubles as the IT guru she can't completely focus on her job of selling and it's nearly impossible for her to keep up with all the developments in the fast paced world of tech. At some point, you'll be calling for the help of a professional.
While you are relieved of the monthly service fee associated with the managed model, you're costs for repairs, consultations and hourly labor are unpredictable with the beak fix approach. Budgeting with break fix is nearly impossible. Your system is also likely to be down for longer than with the managed approach because you're technician won't have a history of working with your system and it could take him or her much longer to identify and fix the problem.
It's never a good time for an IT meltdown. And as luck would have it, they seem to occur at the very worst moments. You're putting the finishing touches on a major report or collecting data for that once in a lifetime job bid and an IT mishap strikes. All operations come to a screeching halt and productivity is derailed. Even the most basic IT problem can have catastrophic implications.
When choosing between managed and break fix IT models, you should consider how much your business' survival depends on your IT system and how much an IT problem will cost your business in downtime. Can you afford to put off maintenance of your system and risk a full fledge IT fiasco? Or are you willing to pay a monthly fee to possibly keep the problem from occurring in the first place? Only you know what your budget can handle, but keep in mind that paying a monthly fee for a professional to handle your IT headaches not only minimizes productivity disruptions, it can free you to focus on doing what you do best: growing your business.