How to Effectively Manage Your Company's Profit and Loss
Managing profit and loss is crucial to accelerating your company's profitability. With a profit and loss statement, or P&L, you get a clear picture of your company's financial standing so you can cut unnecessary costs and up your revenue.
---
Last Updated: More than a year
We recently updated this piece to add more information about profit and loss statements, specifically how to create one by hand. We also clarified a few relevant terms, like depreciation and amortization, to make this piece more useful to you.
How do you measure your business's success?
Is it by customer satisfaction? Employee happiness? The number of days since the last incident, à la Monsters Inc.?
All of those are important factors, but the most important is your company's profit and loss. After all, if profits from the goods or services you sell don't outweigh expenses, your business won't be around to keep customers or employees happy for much longer.
So how do you find places to cut costs and improve your profit margin? Through a handy little sheet called a profit and loss (P&L) statement, otherwise known as an income statement. It's one of the most commonly used documents in the business world, and for good reason: it breaks down your business's costs and gains so you can pinpoint ways to grow your company's revenue.
If you just want to write a P&L statement, check out our article on how to prepare a profit and loss statement by hand. But if you want to know more about how an income statement can help you manage profit and loss, keep reading—we talk about what profit and loss means, what a P&L report includes, and how accounting software can help you chart your progress.
What is profit and loss, and why do you need to manage it?
When you want to know how your business is doing, it's tempting to look at only your gross revenue, which is the total amount you make from the sales of goods or services. But charting profit and loss is a much clearer, better way to see how your business is really doing beyond just the baseline of sales.
Why? Because your profit and loss doesn't only measure how much you make but how much you lose to expenses. When you chart your profit and loss, you can identify gaps in your savings and expenses, defusing fiscal problems—like spending more than your income allows on a business internet and phone plan—before they explode into major losses.
What is a profit and loss statement?
Now you know why you should chart profit and loss. The next step is learning how to chart profit and loss by creating an (aptly named) profit and loss statement—a.k.a. an income statement or P&L statement.
A profit and loss statement is a common financial document that shows your income in a given time frame—usually, that's monthly, quarterly, or yearly. More importantly, though, a P&L statement details the direct costs of creating goods and the indirect costs of operating a business.
Not quite sure what those terms mean in the real world? If you operate a hair salon, each hair cut, dye job, or wedding-day hair styling adds to your income. Meanwhile, each pair of scissors you buy or bottle of dye you reorder adds to your direct costs. And things like your monthly electric bill add to your indirect costs, since bills like these are crucial to daily operations but aren't directly tied to creating your product.
Who uses profit and loss statements?
Profit and loss statements are invaluable to those who manage the company's profit and loss. That person could be the CFO, the accountant, or the small-business owner themselves. However, other groups also look at income statements. Large public companies are required to release them, and banks and other financial institutions often require them before signing off on a loan.
What if you want to understand your profit and loss but your business is new enough that you don't have much data? You can still estimate your profit and loss and budget accordingly with a pro forma profit and loss statement. Since this initial P&L statement requires a lot of guesswork, be as generous with your costs as you are cautious with your profits.
Find Your Money—and Keep More of It
With plans starting at $15 a month, FreshBooks is well-suited for freelancers, solopreneurs, and small-business owners alike.
Track time and expenses
Create custom invoices
Accept online payments
Get Started
How to read a profit and loss statement
A simple profit and loss statement is fairly easy to read. Here's a rundown of what each section means.
Revenue
Revenue is the money you're bringing in from sales of services or goods. Your total revenue is also your break-even point; if you spend exactly as much as you earn, you'll break even, but your business won't be profitable. If you want your business to be profitable, your revenue needs to exceed your costs.
Direct costs
Direct costs refer to expenses you incur when making your product or delivering your services. In other words, any expense connected to the company's products or services is a direct cost. Direct costs are sometimes called cost of goods sold, or COGS, but only if you sell a physical product, like baked goods, and not a service like an eye exam.
Gross margin
Gross margin is calculated by subtracting direct costs from revenue. Having a high gross margin is one of the best indicators of strong financial health.
Operating expenses
Operating expenses are any costs you incur to keep your business up and running. These expenses typically include rent, administrative expenses, marketing, salaries, utilities, and so on.
Operating income
Operating income refers to earnings before interest, taxes, depreciation, and authorization. You can calculate operating income by deducting operating expenses from your gross margin.
Net profit
Net profit, otherwise known as "the bottom line," is the profit after expenses have been deducted from the total revenue.
How to make a profit and loss statement
Several financial tools and profit and loss templates can help small-business owners prepare an income statement. A profit and loss report should be included in the basic package of most online accounting software.
If you aren't quite ready to commit to accounting software, you can prepare a simple profit and loss statement by creating a table on Microsoft Excel. Still, while it's possible to make a profit and loss statement on your own, it's a good idea to have a CPA look over your by-hand statements to verify that you calculated everything correctly.
Next steps for managing profit and loss
Creating an income statement is the crucial first step for managing profit and loss. Doing so lays out your gains and losses clearly and should give you some clear starting points for where to trim costs.
But creating a good P&L statement is just one part of managing your company's profit and loss. Once you've built your detailed income statement, take these steps to sort out how profitable your company is versus how profitable it could be:
Compare your current P&L statement with past statements. Has anything changed drastically? If so, can you identify how or why?
Meet with a CPA, accountant, or financial analyst to get help identifying areas of improvement.
Continue to keep detailed records of your company's profits and losses so you can create new, accurate P&L statements every month or quarter.
The best financial statement tools
Choosing the right financial software can streamline the P&L management process. But with so many P&L reporting tools out there, which should you choose? Here's a roundup of our favorite accounting tools that also offer profit and loss statements for small businesses.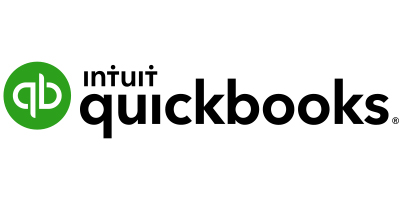 QuickBooks
Professional statement designs, affordable fees, and easy integration with Square, PayPay, and other apps, makes QuickBooks our top choice.
QuickBooks helps business owners make an accurate and professional profit and loss statement. Its P&L reports show total income, subtotals for income or expense accounts, profit margins, categorization of expenses and losses, detailed transaction lists for any entry, customized percentages, and alerts to over- or underspending. Plus, QuickBooks offers easy integrations and affordable monthly fees.
Xero: Best customer service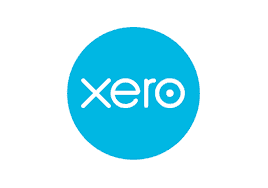 Xero
With a thorough help center, 30-day free trial and easy to use financial reporting, Xero is great for businesses looking for stellar customer service.
Xero's solid accounting software comes with easy-to-use financial reporting tools that allow business owners to understand their real-time cash flow. Each package covers the basics, including financial performance reporting—meaning you won't have to worry about paying more for the reports you need. And if you run into a problem, Xero provides customer support and has an abundance of how-to articles and tutorials.
Freshbooks: Most user-friendly
FreshBooks
It's simple and intuitive interface, complete mobile access and 30-day free trial is the reason we named it our most user-friendly option.
FreshBooks gives business owners a detailed breakdown of profit and loss, so you'll know exactly how profitable you are. Each package offers financial performance reports, and to better serve its customers, FreshBooks offers complete mobile access for iPad, iPhone, Android devices, and other gadgets.
Wave: Most affordable alternative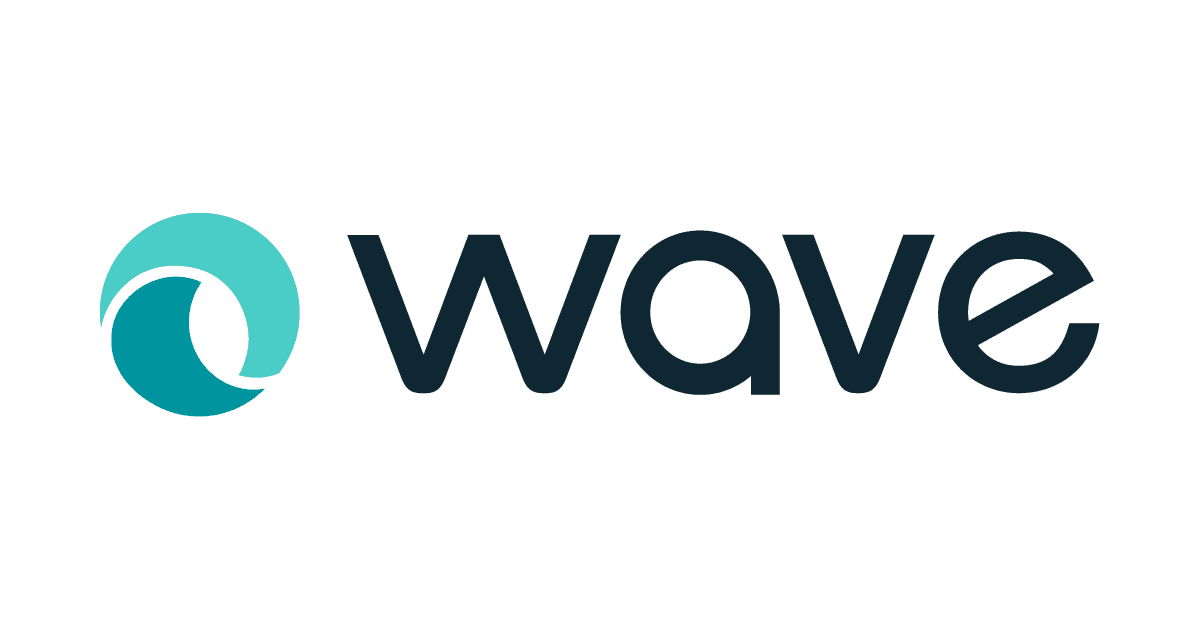 Wave
Choose between free and pay-as-you-go options and integrate with other financial statements with this affordable alternative.
Wave has recently integrated P&L statements, balance sheets, and cash flow statements. Its financial reporting gives you the full picture when it comes to the health of your business. However, Wave's number one selling feature is you have to pay for extra services only when you need them, which means the essential system is free with no strings attached.
GoDaddy Bookkeeping: Most convenient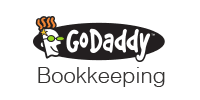 GoDaddy
GoDaddy provides affordable packages that include convenient financial reports, and tons of security.
GoDaddy Bookkeeping delivers real-time reports on profit and loss, total expenses, and more. The platform is convenient even for business owners who don't have accounting experience. Plus, they offer three affordable packages, ranging from $3.99 per month to $11.99 per month.
Frequently asked questions
What is a profit and loss account?
A profit and loss account keeps track of a business's annual net worth, which you can calculate by subtracting your liabilities (or money and assets owed) from your net profit. The term "net worth" is often used interchangeably with the term "shareholders' equity."
What is a trading profit and loss account?
A trading profit and loss account is actually a combination of two accounts in your general ledger, and we're betting you can guess which two . . . That's right, the trading account and the profit and loss account.
While a profit and loss account tracks net worth or shareholder equity, a trading account tracks your gross profit—an amount that only relates to sales and purchases of goods or services (that would be the "trading" part of the trading account). To get your gross profit, subtract direct costs from direct revenue.
Combine the two accounts and you get a trading profit and loss account, which shows the outcome of trading activities. The combined account should tell you the profit earned or loss suffered on the purchase and sale of goods.
What is the difference between a P&L statement and a balance sheet?
P&L statements and balance sheets are two of the most important financial statements for a business. A P&L statement overviews how a business is performing by showing revenue, direct costs, and business expenses. In contrast, a balance sheet summarizes all of a business's long-term assets, liabilities, and shareholders' equity.
What is the difference between a P&L statement and a cash flow statement?
A cash flow statement shows where your cash is coming from and where it's going. Along with showing money earned from sales, it should show the money you earn from investing and trade opportunities plus cash from bank loans or other financing options. And of course, it details the outflow of cash; like a profit and loss statement, it can tell you if you're spending more than you're earning.
Wait, if both statements show your profits and losses, is there really a difference between the two sheets? Yes! A few things set the two apart, but the main one is that an income statement can show non-cash assets and liabilities, not just cash-based ones.
What counts as a non-cash asset and liability? Two of the most common (unfortunately, both liabilities) are depreciation and amortization.
Depreciation refers to an asset losing value over time, like, say, a brand-new commercial washing machine for your laundromat. Before you used it, the machine was worth what you paid for it. But once you run your first load of laundry, the machine experiences normal wear and tear, which lowers its value.
Amortization basically means the same thing as depreciation, but it applies only to intangible assets instead of physical things like washing machines. Those assets could be copyrights for new products or trademarks for new designs, two things companies spend big money on but that start to lose value as soon as they're purchased.
As you can tell, income statements, balance sheets, and cash flow statements are closely related. Honestly, if you want to see how your business is doing overall, it's a good idea to work with all three.
The takeaway
If you're tired of not knowing where your business stands financially, a simple profit and loss statement will lay out the hard data (and maybe a few hard truths) so you know where to improve. So whether you run a pet store, homemade-donut shop, or fledgling law firm, remember: strategic P&L management guided by a detailed income statement will help you keep earnings positive and minimize expenses.
Want help from a qualified bookkeeper who can take tasks like preparing profit and loss statements off your plate? See our piece on bookkeeping software to see if one of our recommendations meets your needs.
Disclaimer
At Business.org, our research is meant to offer general product and service recommendations. We don't guarantee that our suggestions will work best for each individual or business, so consider your unique needs when choosing products and services.