2019's Best Payroll Software and Services for Small Businesses
---
Hiring a full-time bookkeeper could cost you more than $36k a year—choose one of these outsourced payroll services and software instead.
Published: 01/09/19
17 min read
Last Updated: More than 6 months
Because of how popular Gusto's tailored payroll software and services is with small businesses, we moved them to our number one spot.
If your business has recently started hiring employees, you may have been faced with a creeping worry: Am I doing this right?
Sure, you may be tallying up employee hours and cutting checks with the right amounts, but are you certain you're calculating payroll taxes correctly? Are you in compliance with state and federal employment regulations?
Getting this stuff wrong can be more than a hassle—it can result in penalties or lawsuits. But you're a small-business owner on a budget. You probably can't afford the $36,000 or more to pay a full-time bookkeeper, let alone a whole team of accountants.
Fortunately, there are several payroll software and service providers that can help you do the work at a fraction of the traditional bookkeeping cost.
In this post, we review 10 leading providers of small-business payroll services. We've broken down the plans and services offered into three types: self-service, full service, or outsourced.
Self-service payroll provides only the basic functions: paying employees and calculating taxes. Full-service plans take on more complex tasks, like automatic tax filing and payments, but still require some significant user input. Outsourced providers fully take on your payroll needs and usually offer one-on-one guidance and support
Best payroll software and services of 2019
Best customer support: Gusto
Beautiful, intuitive user interface
Comprehensive online resources
Impressively positive online ratings
Lack of tax filing penalty guarantee
Limited PTO features
Support limited to daytime hours on weekdays
The heartily named Gusto is a beautifully designed, full-service payroll service with plenty of features and a healthy reputation.
Gusto plans start at $39 per month plus another $6 per month for each managed employee. The lowest plan, Core, provides full-service payroll features including W-2s and 1099 management, direct deposit, and automatic payroll tax filing. The Core plan also includes basic human resource features for workers compensation and health benefits.
The more expensive plans give you access to more HR tools like an employee self-service portal and access to off-cycle, bonus, and paid time off payroll services. With the Concierge plan—which tops $129 per month plus $12 per employee—Gusto offers you an experience like many outsourced payroll providers to guide you and your employees through all of its payroll and HR services.
Our research on Gusto turned up mostly glowing reviews from customers and rating groups. Customers tend to love Gusto's design, functionality, and features—but but the feedback isn't all positive.
Unlike some payroll software providers, Gusto doesn't provide 24/7 customer support. You can only reach a representative on weekdays between 8 a.m. and 5 p.m. Pacific time. And email support requests could take up to two days for a response.
Gusto lacks some common features, like PTO management. And although all Gusto plans include automated tax filing, the company doesn't offer a no-penalty guarantee, leaving you at risk for costly mistakes.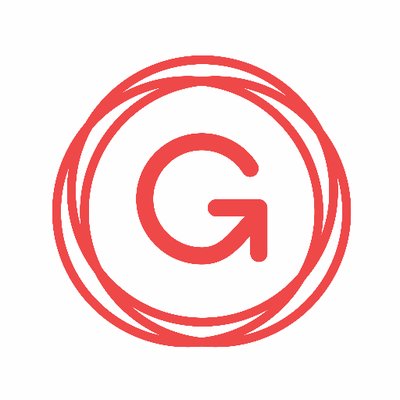 Gusto
Best overall
Best overall
The bottom line is that Gusto is largely revered for a simple, intuitive payroll service with plenty of impressive HR extras.
Best full-service payroll: Intuit QuickBooks
For powerful, feature-rich, and secure payroll software, we recommend QuickBooks Full Service, which is offered by financial software powerhouse Intuit. Although the software isn't the cheapest and has some rough edges, it's a solid choice—and a no-brainer for existing QuickBooks users.
QuickBooks, long known for providing comprehensive, high-quality accounting software, also offers payroll programs. If you already use QuickBooks accounting services, you can add the payroll plan to your subscription. Or you can go with the stand-alone option, which comes in two main categories that include two self-service plans and one full-service plan.
The self-service plans—monthly subscriptions starting at $30 with $4 per employee—give you only the most basic features. The cheapest does just paycheck calculations and employee payments. The mid-grade plan adds W-2 and 940 preparation and filing. Neither of these plans packs in enough payroll power for their price when compared to similar software options.
Instead, look to the QuickBooks Full Service plan, which starts at $109 with $4 per employee per month. With this plan, you get the self-service features plus automatic W-2 and payroll tax filing, assisted set up, and a "no-penalty guarantee."
No-penalty guarantee
Seamless QuickBooks accounting integration
Expensive fully featured plan
Outdated and less intuitive design than similar products
That last feature means that after you enter your employees' hours, QuickBooks takes on the role of filing and paying taxes. If there are any issues or errors, QuickBooks will deal with the IRS and pay penalties. This guarantee saves you time and anxiety in preparing, filing, and dealing with payroll taxes, freeing you to focus on building your business.

QuickBooks
Best full-service solution
Best full-service solution
QuickBooks payroll is capable of handling the needs of just about every type of small business and has enough power to scale as your business grows.
Find Your Money—and Keep More of It
If you've ever thought, "I know I made money. . .but I can't find it," you should be working with Better Accounting.
No contracts or commitments
Full-picture visibility into your business's finances
Results-oriented approach to support growth
Get Started
Best for managing contractors: Square
Super cheap contractor payment features
Seamless integration with POS hardware and software
Lack of comprehensive employee management features
Lack of tax filing penalty guarantee
We've reviewed Square's mobile credit card readers and retail point-of-sale (POS) system, which got top marks from us. Square's payroll services also deserve high marks, in big part thanks to a downright cheap starter plan for managing contractor payrolls.
If you need help paying contractors or freelancers, Square offers a bare-bones plan for only $5 per person per month—no base monthly fee required. The contractors log in to a Square portal, enter their information, and then you can pay them. It's simple and affordable.
To manage payroll for employees, you'll pay the same per person rate plus a $29 monthly fee.
This plan gives you access to full-service payroll features like tax preparation and filing, time tracking, and workers compensation (the latter through a third party). Square payroll also integrates with other apps and software, like QuickBooks accounting.
Although you can purchase Square payroll as a stand-alone service, it's designed to work in tandem with Square's POS solutions. Employees can use Square terminals or the mobile app to clock in and out, and POS data is seamlessly synced with the payroll service.
Square
Best for contractors
Best for contractors
Overall, Square isn't the most feature-rich payroll service, but it's an excellent option for paying contractors and a must-have for small businesses already using Square POS.
Basic budget solution: Xero
If you're looking for the cheapest payroll software, we recommend Xero. It has enough features for most very small businesses to function but doesn't offer electronic tax filing in all states.
Although stand-alone payroll services aren't available from Xero, the Standard plan costs only $30 per month for up to five people. And there's no extra per-employee cost at this level, which makes it more affordable for very small businesses than other services we reviewed.
Xero is a well-designed and comprehensive online accounting and payroll service with lots of helpful features, tools, and integrations, plus 24/7 customer support.
As a monthly subscription service, Xero doesn't lock you into a lengthy contract, and you can cancel with at least one month's notice. This makes Xero especially attractive if you've got only a couple employees and your business needs to free up cash quickly.
Xero has support for multiple pay rates, calendars, and currencies. You can set how much and how often to pay each employee, and you can even make payments in non-US dollars. You can also grant access to Xero for other users, including a bookkeeper or accountant.
For even more features or to manage more than five employees, you'll need to purchase one of three Premium plans.
Affordable standard plan
24/7 customer support
Robust reporting tools and mobile apps
No stand-alone payroll service
Expensive fully featured plan
Access limited to 36 states in US
These plans, starting at $70 per month, let you manage payroll for up to 10, 20, or 100 employees, respectively. At $180 per month for the highest tier plan, you may be better off with a more robust full-service or outsourced payroll solution.
Another drawback is that Xero payroll is only available in 36 states, and automatic electronic filing is only available in nine (though Xero says that more states are "coming soon").
Despite some flaws, new smaller businesses that need a cheap but capable payroll solution will be well-served with Xero.
Best outsourced payroll: Better Accounting
Pay-as-you-go pricing for only the services you need
No contracts or commitments
Advanced insights and reporting
Pricier service than self-service payroll software
No pricing information available online
When we spoke to Better Accounting Solutions, an outsourced provider of payroll and other financial services, we learned that many small-business owners complain about the same thing: "I know I made money . . . but I can't find it."
Poor accounting habits leave many entrepreneurs wondering what's happened to the revenue they generate and why it's so tough to grow. That concern translates into worries many small-business owners have about payroll too.
Getting payroll right is supremely important. But without the experience and know-how, it's easy to make mistakes, which can lead to costly repercussions down the road.
That's where Better Accounting comes in.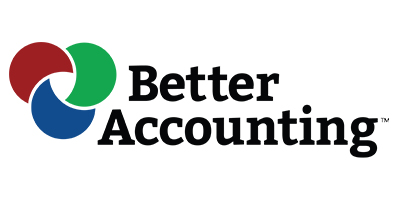 Better Accounting
Best outsourced option
Best outsourced option
Through fully outsourced services, you don't have to worry about calculating each paycheck or agonizing over payroll taxes. With no lengthy contracts, you get pay-as-you-go service for only the features you need. And you'll be able to make more accurate financial decisions that drive better results for your business.
Keep in mind that outsourced payroll providers tend to be more expensive than payroll software. So if you only have one or two employees and just need basic payroll services—say, for example, you own a food truck business or work primarily with contractors—you can probably get by with a self-service payroll plan.
Our advice? Contact Better Accounting for a quote to find out how they can handle your payroll so you can handle your business.
More payroll software and service solutions for small businesses
We gave you our top five recommendations above, but we know the payroll software and service market is a crowded one. After sifting through myriad providers, we found five more small-business payroll solutions worth considering.
Kashflow payroll
For business owners in the United Kingdom, there's a lot to love about Kashflow. But the UK-based service can also be used in the US, albeit with some complicated work-arounds. Kashflow payroll services are available when bundled with the Business plan, which starts at £19 per month (plus the UK value-added tax, or VAT). This plan lets you do payroll for up to five employees and comes with Kashflow's accounting services, like sending invoices, accepting payments, and running reports.
Sage payroll
Sage offers two ways to get payroll services. The Essentials plan for businesses with up to 10 employees is for "simpler payroll needs" like employee payments, time and attendance tracking, and basic reporting. You can upgrade to the Essentials Plus plan for automatic tax filing. Businesses with more than 10 employees can get one-on-one service for "more complex needs" like employee benefits administration and advanced reports. Sage requires you to get a quote for pricing but provides an example price for the Full Service plan with 11 employees at about $59 per payroll processing.
Heartland payroll
Heartland offers a range of outsourced payroll features to small and midsize businesses, and these features are packaged with its accounting and payment processing services. Our research turned up strongly positive reviews for Heartland, which often cite positive customer feedback and a good user experience. However, despite claiming to be "transparent" with its pricing, Heartland doesn't list any pricing information online, and many users say the service as too expensive for very small businesses.
Paychex payroll
Paychex is a feature-rich payroll and accounting service provider with small-business plans focused on the 1 to 49 employee range. The self-service Express plan includes automatic payroll tax preparation and filing, new-hire reporting, and 24/7 support. The Paychex Flex Select plan adds access to a dedicated specialist and a "labor compliance poster kit" that you can display in your office. Paychex pricing is by quote only, but our research revealed that small businesses could pay more than $3,000 per year.
Wave payroll
We compared accounting software from Wave and QuickBooks and recommended Wave for freelancers mostly due to Wave's free-to-start services. But Wave can also be a good payroll solution for small businesses with a few employees. Adding payroll costs $20 with $4 per employee per month in most states, where the service includes quick and simple employee payments, benefit and time tracking, and tax preparation with a no-penalty guarantee. In six states (CA, FL, NY, TX, IL, and WA), you can also get electronic tax filing for a $35 monthly base rate.
Why are payroll services important for small businesses?
If you're like many new small-business owners, you started your entrepreneurial efforts with a great idea for a product or service, some knowledge about your industry and market, and a plan for success. But unless you've been trained in accounting or bookkeeping, you may not be an expert on certain business financial functions—like managing payroll.
Once you have employees, you'll quickly learn how important it is for payroll to be accurate and efficient. Paying your employees, managing benefits, and filing payroll taxes can be difficult and time-consuming. And payroll-related mistakes and delays are potentially costly and damaging to your businesses.
From self-service payroll software to fully outsourced payroll providers, these services help ease the burden of having to handle the minutiae of payroll yourself. And although you have to pay for payroll software and services, the return on your investment is worth it. By freeing up resources and avoiding legal pitfalls, you can focus your time and energy on growing your business and hiring great employees.
In-house or outsourced payroll services: Which is right for your small business?
Hiring a bookkeeper or a team of in-house, trained professionals can be too expensive for many small businesses. That's why numerous small businesses turn to third-party payroll providers like the ones we recommend above. But how do you decide which payroll service is best for your business?
First, let's look at the potential costs of hiring a professional bookkeeper. We looked at information reported by Glassdoor to get a rough idea. (Note that actual wage and salary costs vary by location and other variables.)
Part-time bookkeepers average around $11 per hour. That could be affordable for some small businesses. However, remember that you'll be relying on a part-time employee, which means you may not always have access to your payroll data and functions.
To hire a full-time bookkeeper, you could be paying more than $37,000 per year. If that works for your budget, having a dedicated, in-house professional may be a good idea. You'll have constant access to a trained bookkeeper who should be able to handle all major payroll functions. But we understand that it's way out of range for many businesses.
Outsourcing your payroll by using self- or full-service software can bridge the gap between going it alone and paying a full-time bookkeeper huge sums. With the providers we reviewed above, basic payroll service subscriptions can cost between $0 and $40 per month (plus around $5 per employee per month).
Fully outsourced payroll providers tend to charge more than software providers, but the rates are still often lower than what it would cost to hire part- or full-time bookkeepers. It's no wonder why many small businesses see huge cost savings by going the outsourced route.
How to choose a payroll service or software
You've decided that using an outsourced payroll provider or software is the right thing for your business. Now how do you choose the right one?
The answer comes down to thinking about a few important factors, then deciding which are the most important for your business and matching them to a competent provider. Here are the main categories we recommend considering:
Features and pricing
Flexibility and scale
Customer service and reputation
Guarantees and security
Features and pricing
The most visible parts of payroll systems or services are their features. Every provider and plan offers a unique set of features—some give you just the barest "self-service" options and others let you hand over the payroll reins to a professional.
But all payroll systems should include at least the two following features:
Employee payments: The service should calculate employee or contractor hours, determine their pay, and provide methods for payments. Most services let you pay employees by check or direct deposit, and some offer alternative methods like prepaid debit cards.
Payroll taxes: One of the most important—and most challenging—aspects of payroll management is preparing, filing, and paying taxes. Even the most basic payroll software solutions should allow you to calculate how much payroll tax you'll need to pay the local, state, and federal government, and they should help you prepare and file the appropriate documents.
From here, you'll need to decide which more advanced features you need—and are willing to pay for:
Best Accounting Software
QuickBooks
Best for Full-Service
Square
Best for Working with Contractors
Xero
Basic Budget Solution
Better Accounting
Best outsourced option
Automatic tax filing: Full-service and outsourced providers do all of the payroll tax tasks for you. They calculate, prepare, and electronically file all your paperwork. You just need to verify and approve.
Payroll tax compliance: Payroll taxes are complex and change frequently. Many providers keep you up to date on the most recent regulations and ensure that your taxes are filed and paid accurately.
Documents and forms: Certain documents, like W-2s and 1099s, must be completed, collected, and stored properly to avoid penalties. Payroll software and services can help you manage these stacks of forms (figurative or virtual) for you.
Employee benefits: Offering and tracking PTO, health insurance, and 401(k) plans is easier with several payroll providers. Some plans can even take on more advanced human resource functions like employee onboarding and compliance programs.
Workers compensation: Most businesses with employees are required to carry workers compensation insurance to protect against injury and illness claims. Your payroll provider may offer workers compensation services, including paying for policies and billing for claims.
The costs for the services above vary by the provider you choose and your number of employees. If you need just the essential services, you can find affordable, cloud-based software to do just that. For more advanced needs, you'll need to look at full-service plans or outsourced providers.
Most outsourced payroll providers don't list their prices online. That's a big frustration for anyone trying to find and compare payroll service plans and costs—including us! But the best companies will give you complete pricing breakdowns when you request a quote. Just make sure you know what you're paying for, and ask if you can tailor your service to just the features you need.
Flexibility and scale
A key question you should ask yourself before subscribing to a payroll-processing service is whether it will fit your current needs and your expected growth.
If you only have a couple of employees and don't anticipate growing by much in the next couple of years, a basic web-based solution should work well for you. Adding a few more employees may increase your monthly costs a bit. Otherwise, your needs likely won't become overly complex.
But if you have a few dozen employees or expect to grow rapidly, you may want to choose a full-service or outsourced provider that can handle more advanced payroll functions for you. As your business grows in size, so too will the time and resources required to manage payments, taxes, and other employee details. Additionally, the regulations you're subject to become more complex as you exceed certain thresholds, such as surpassing 50 employees.
Customer service and reputation
The most feature-rich software is essentially useless if you can't rely on it to work properly or count on the company to solve issues in a timely manner.
Reputation goes a long way, and there are few things you can do to ensure you're working with a reliable provider. First, look for recommendations from customers similar to your business and from others in the industry.
If you can speak to a representative on the phone before signing up, ask them a few questions about their company's service. How fast can they resolve issues? Can you contact them 24/7? What happens if an error is made, and how easy is it for you to correct problems?
Guarantees and security
You should take handing over your business's and employees' confidential information—taxes, bank accounts, Social Security numbers—seriously, and so should the entity receiving the information.
Web-based payroll software should come with rigorous security measures—such as SSL encryption—to ensure the privacy and protection of your data.
Payroll errors can leave your business at risk of government fines and lawsuits from employees. So ensuring accuracy at every step in the payroll process should be the highest priority of any service. Some providers offer no-penalty guarantees, which means they will pay any penalties for errors their software or representatives made.
How to set up a payroll service
The exact process for setting up payroll programs depends on the service or software you choose. But you can expect to follow a few major steps no matter your solution.
1. Collect payroll documents and information
Gather several pieces of information about your business and each of your employees. These include your federal Employer Identification Number (EIN), state tax accounts, and employee W-4s.
Your payroll service may offer an employee portal that your workforce can use to input personal information and payment and benefit elections.
2. Determine employee pay information
Next, indicate to your payroll provider how each employee should be paid and how often.
An employee may be exempt or nonexempt, depending on their salary and job duties. You must pay exempt employees a salary, but you don't have to pay them for overtime hours. Nonexempt employees must be paid overtime and can receive wages or a salary.
You also have to choose how often to pay your employees. Pay frequency may be every week (52 paychecks per year), every two weeks (26 paychecks), twice a month (24 paychecks), or some other method.
Then provide options for making payments to your employees. Your provider may offer several payment methods, like paper checks, direct deposit, and prepaid debit cards.
3. Prepare for payroll taxes
The final step in payroll setup is preparing for taxes. Using the business and employee information you provided in the first two steps, you'll need to calculate two types of taxes:1
Employees' tax withholdings

Social Security tax: 6.2%
Medicare tax (regular): 1.45%
Medicare surtax: 0.9% for earners over $200,000
Employer tax payments

Social Security tax: 6.2%
Medicare tax: 1.45%
Your payroll provider will help you calculate payroll taxes, and the more advanced services will even automate tax withholding and payroll processing for you.
You'll pay payroll taxes quarterly, and you'll need to designate an account for payroll taxes to be deducted from. Some full-service and outsourced providers handle tax payments on your behalf.
Finally, you have to prepare and send W-2s, 1099s, or other documents to each employee at the end of the year. These documents tell your employees how much they were paid and how much tax was withheld from their pay. Again, some payroll providers can automatically create and send W-2s and other employee tax documents.
For a complete walkthrough, jump into our guide to filing taxes for your small business.
The takeaway
Unless you're willing—and can afford—to pay an in-house bookkeeper, we recommend most small businesses outsource at least some of their payroll tasks to a third party. Payroll software and service providers remove much of the hassle, cost, and risk from managing payroll and free you to do what you're meant to be doing—growing a successful business.
We've given you our top payroll software and service recommendations in this post, but we want to hear about your experiences. Below, leave your own review of one of these providers, or recommend another.
Disclaimer
At Business.org, our research is meant to offer general product and service recommendations. We don't guarantee that our suggestions will work best for each individual or business, so consider your unique needs when choosing products and services.
Source
IRS, "Topic No. 751 Social Security and Medicare Withholding Rates"