Payroll4Free vs. Square Payroll
Data effective 8/31/21. At publishing time, pricing and features are current but are subject to change. Offers may not be available in all areas.
The Payroll4Free and Square Payroll services each cater to different stages of a small business's growth.
Payroll4Free.com is a genuinely free payroll service, but it's too barebones to retain long term. Full-service payroll is available for $15 monthly. And beyond its zero-cost price tag, there are nearly no other head-turning features. This makes it suitable for small businesses with the tiniest of budgets or only a few employees.
Square Payroll, on the other hand, is full-featured and offers plenty of perks for the money. It's also the only one between the two competitors to support employee benefits natively. However, the platform doesn't offer any free options, so you'll need to budget accordingly.
So which solution is right for you? Let's find out.
Payroll4Free.com vs. Square Payroll: Table of contents
Compare Payroll4Free.com and Square Payroll features and pricing
| | | | | |
| --- | --- | --- | --- | --- |
| Brand | Starting price (monthly) | Full service payroll price (monthly) | Employee benefits administration | Get Started |
| | $0.00 | $15.00 | No | View Plans |
| | $29.00 + $5.00/worker/mo. | Included | Yes | View Plans |
Data effective 8/31/21. At publishing time, pricing and features are current but are subject to change. Offers may not be available in all areas.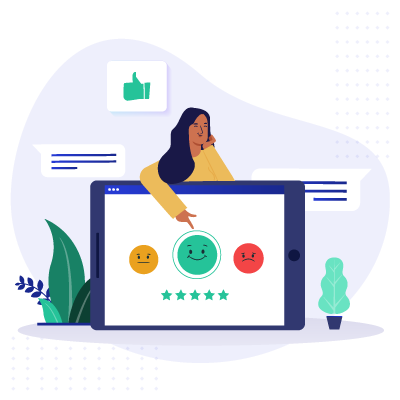 Expert Advice, Straight to Your Inbox
Gain confidence in your business future with our weekly simple solutions newsletter.
Best value: Square Payroll
We know what you're thinking. How could Square's paid plans possibly triumph over a no-cost service called Payroll4Free? It's simple: you get what you pay for.
As we briefly mentioned above, Payroll4Free is undeniably barebones. We view it as something of an emergency backup until you can find a better payroll solution. Plus, it's free because it's sponsored by advertising, which can quickly get annoying when you're trying to work.
On the other hand, Square Payroll is robust and delivers plenty of bells and whistles for its price tag:
Unlimited payroll runs
Full-service tax filing in all 50 US states and Washington, DC
Highly-rated Android and iOS mobile apps
Worker benefits administration
Time-tracking
Employee self-service portal
There are plenty of other nifty perks, too, but our point is that we find Square Payroll's vast features well worth its monthly subscription cost. This is especially true since the immensely useful platform costs upwards of 30% less than many close competitors, such as Gusto and QuickBooks Payroll.
Best employee benefits: Square Payroll
We'll be frank: the bar is low when it comes to employee benefits. That's because Payroll4Free doesn't offer any built-in employee benefits support. At most, you can arrange benefit deductions from paychecks, but that's it. You're on your own for everything else. Good luck.
With that in mind, Square Payroll is the winner by default in the employee perks category. So, with such an obvious champion, why analyze it further? Because the platform's benefits features go beyond merely beating out Payroll4Free—they soar to compete with premium small-business names, such as Zenefits and Gusto. And, as we mentioned above, this comes at a nearly 30% discount from the average retail price of similar payroll platforms.
In particular, Square Payroll delivers a variety of benefits features:
A health insurance marketplace
Health savings accounts
Pay-as-you-go workers compensation insurance
401(k) plans without management fees
Plus, the platform offers the unique perk of on-demand pay. This fee-free benefit allows hourly employees to cash out up to 50% of their earnings instantly at the end of each shift.
This immediate gratification isn't available in every state, though. Plus, employers need enough cash available to cover these instant transfers. Still, it's impressive since we haven't seen a similar same-day cash-out feature in other payroll services.
Best for paying contractors: Payroll4Free
Both Square Payroll and Payroll4Free are woefully underprepared to handle independent contractors. That's because each platform lacks automatic tax filings for 1099-based workers, among other feature gaps for these one-off workers.
However, a side-by-side comparison reveals that Payroll4Free is indeed the better option between the two. For starters, the platform doesn't charge for independent contractors, whereas Square levies a $5 head tax without providing a meaningful boost in functionality.
For example, when it comes to contractors, both platforms equally lack support for automatic tax filing, pay deductions, and tips, among other items. Plus, you can't automate payroll runs for 1099 transactions in either title, so you'll always have to remember to manually send funds to workers.
Bottom line, Square's $5 per contractor charge is unnecessary when Payroll4Free similarly does the job gratis.
Best for simple businesses: Payroll4Free
When it comes to paying W-2 employees, it's beating a dead horse to say that Square Payroll's extensive functionality and perks are far more elaborate than Payroll4Free. However, not every entity craves this additional complexity.
For many simple businesses that only employ a handful of people, Payroll4Free is the superior option. That's because it can efficiently get people paid without complex, time-consuming bloat.
For example, our writers at Business.org were able to get started with the title in just under three minutes. All it took was confirming an email address and entering basic business information before we gained access to the platform. On the other hand, Square Payroll and many other competitors can take anywhere from a few days to six weeks to set up, depending on your specific situation.
Once you're up and running, you can generate paper checks the same day. Alternatively, you could opt for ACH transfers that can complete as soon as the next business day in some situations—much faster than the five-day timeframe seen in Square Payroll and others.
Plus, with just a few workers to pay, it's tempting to manually file taxes for free instead of forking over the per-staffer fees competitors charge for full-service benefits. This simple, money-saving efficiency is where Payroll4Free excels while others, such as Square Payroll, fall short.
Bottom line, if you manage a simple business operation with just a few workers, Payroll4Free is a superb, easy-to-understand option to save money while still keeping people paid.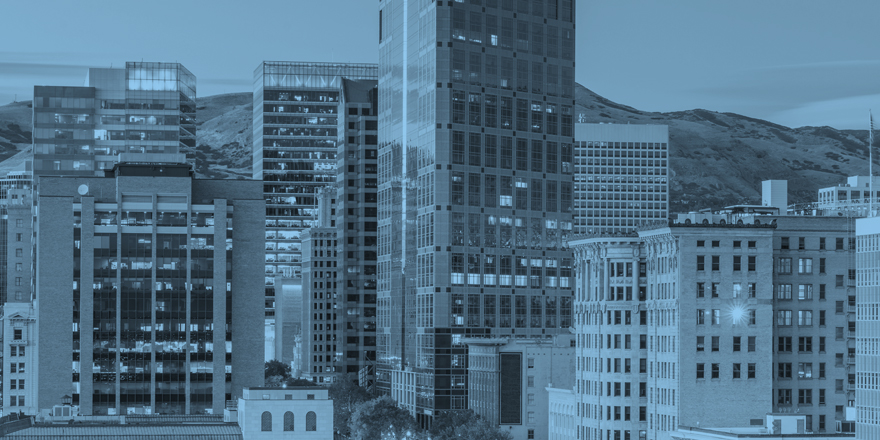 Tired of payroll? Gusto handles payroll taxes and more
With unlimited payroll runs and automatic tax filing, Gusto helps small-business owners worry less about payroll and put more time into growing their business.
Get automatic payroll tax filing, including end-of-year tax forms
Manage workers compensation insurance
Track paid time off, sick leave, and holiday pay
Frankly, Payroll4Free is too limited to offer any meaningful competition to most other payroll services. That doesn't mean it's worthless, though. We recommend it for simple businesses needing a straightforward, no-frills way to pay a small cohort of employees. Plus, it's a better deal than Square Payroll when it comes to paying contractors.
But if your business is growing and you crave elaborate features, Square Payroll is your best bet. The platform includes everything you need to efficiently pay employees with minimal effort. Keep in mind you'll need an established budget since there is no free option.
Want to invest in your employees' education and reduce turnover expenses? Then learn how to design an effective employee training development program.
Payroll4Free.com vs. Square Payroll FAQ
Is Payroll4Free.com legit?
Yes, Payroll4Free.com is a legitimate internet-based payroll service. It is very limited in functionality, though. For example, you'll have to file all taxes manually, and there are no built-in employee benefit services. We only recommend it for businesses trying to stretch the tiniest of budgets or those with only a dozen or fewer employees to pay.
Also, the platform is supported by advertising. This means you'll have to endure plenty of advertisements while trying to work, which can quickly get annoying.
What is the best software for payroll?
It depends heavily on your workforce's size and if you prefer to file payroll taxes on your own or let a software platform handle it for you. If you have a large workforce and you're growth-oriented, then a more robust payroll service is your best bet. These large-scale powerhouses focus on advanced analytics and complex employee benefits offerings, among other top-tier functions. Some examples include ADP, Paychex, and Sage.
On the other hand, if you only need to pay a few employees and you're not pursuing global domination, then a modest, highly affordable payroll package is ideal. These specially tailored titles often lack advanced analytics, and many do not include general human resource (HR) features. However, they make up for these gaps with plenty of educational resources and incredibly user-friendly interfaces that simplify most topics. Some example platforms include BambooHR, Gusto, and Uzio.
Is Square Payroll better than QuickBooks Payroll?
Again, it depends. If you already use and love other QuickBooks titles, then the company's Payroll offering is a natural fit. It's also a great choice if your business is looking to expand. This is because the title has three subscription tiers that boast increasingly advanced features, which is ideal for long-term growth. Plus, you can also tap into unlimited support from human resource experts to help you navigate sticky personnel situations.
On the other hand, Square Payroll is better if you need a more straightforward payroll service and you don't need advanced HR support or multiple subscription tiers to choose from. That's because Square Payroll only offers one subscription tier and no HR professional advice. However, it excels in offering a comprehensive payroll solution complete with an array of built-in employee benefits—all for a price that's below the industry average.
What payroll provider does Square use?
Square offers its own namesake payroll service. This makes it easy for existing clients of the payment processor to add on an intuitive way to cut paychecks. And for those new to Square, the platform is user-friendly and an excellent choice for small businesses pursuing a more modest, straightforward solution.
In order to pick a winner in these categories, we honed in on each brand's features, suitability for various stages of growth, ease of use, payroll lead times, payment methods, and other factors.
Disclaimer
At Business.org, our research is meant to offer general product and service recommendations. We don't guarantee that our suggestions will work best for each individual or business, so consider your unique needs when choosing products and services.