Although it has its pitfalls, small-business owners will be relieved by BambooHR's all-inclusive functionality.
Data as of 12/23/22. Offers and availability may vary by location and are subject to change.
Bottom line: BambooHR is a mixed bag that offers plenty of human resource functions, but with a hidden price that makes it hard to evaluate its overall value.
To its credit, we enjoy the platform's intuitive user interface that presents more like a fun social network than a complex business machine. Plus, this human resources information system (HRIS) dishes out everything needed for personnel administration.
However, the suite's challenges are numerous. As mentioned above, the platform conceals its pricing scheme. Some reports rank it more expensive than competitors. Alarmingly, our difficulties tracking down pricing suggest deeper customer service issues. Further, the HR software depends on separate integrations for payroll and other features, creating data synchronization vulnerabilities.
Let's explore if BambooHR is best for your business.
BambooHR pricing and plans
Although confirmed pricing details remain elusive, we certainly can consider the platform's numerous bells and whistles. We savor how clients receive a BambooHR subdomain to access their company's employee data. This means you'll receive an attractive branded login page at "XYZ.bamboohr.com," with XYZ being your business's name.
Beyond a nifty web address, all subscribers receive access to benefits management. As a result, unlike some competitors, you can immediately start doling out employee health insurance, retirement plans, and more without the need for another add-on. This feature also provides Affordable Care Act (ACA) reporting to help you stay on top of ever-changing legal requirements.
Data as of 12/23/22. Offers and availability may vary by location and are subject to change.
Undoubtedly, if you need robust recruiting and onboarding functionality, you'll need to stick with the Advantage plan. This is because the entry-level Essentials plan entirely lacks hiring tools, such as an applicant tracking system (ATS). Frustratingly, BambooHR doesn't grant this lower-tier plan access to its third-party add-on marketplace, making it impossible to work around missing features.
BambooHR is best for small businesses needing simplicity
We adore Utah-based BambooHR's rapidly understood user interface. The colorful panda-themed software vendor certainly displays information intuitively, resembling LinkedIn and other social networks at times. This makes it exceptionally easy for small-business owners not otherwise well-versed in human resource software to become overnight HR masters.
Once you're smiling about BambooHR's visual appeal, you'll keep smiling because the platform's all-in-one structure certainly helps keep things simple. Under the higher-tier Advantage subscription, you'll find recruiting, benefits administration, and employee satisfaction analysis included by default. Neither subscription includes payroll, time tracking, or performance management by default, however.
Apart from simplicity, it isn't all fun and pandas, though. The company keeps its pricing structure hidden. Business.org's request for specific cost information initially went unanswered for four business days. Instead, we received only automated marketing messages as we waited. Ultimately, our inquiry passed to an unnamed specialist, but we still did not receive a response.
Unverified reports point to a $6 to $8 per employee per month range, along with a possible triple-digit initial setup fee to the tune of $400. If true, this would make BambooHR considerably more expensive than many competitors.
Compare BambooHR vs. competitor human resource software
| | | | | | |
| --- | --- | --- | --- | --- | --- |
| Brand | Starting price per month | Includes payroll? | Offers mobile app for Android and iOS? | Breadth of HR features | Get Started |
| | Custom pricing | Yes | Yes | Richly featured, suitable for 50+ employees | View Plans |
| | $1.25/user* | No | Yes | Limited features; premium plans available | View Plans |
| | $6.00 + $2.00/employee | Yes | No (only offers mobile optimized website) | Limited HR features; requires core payroll subscription | View Plans |
| | $10.00/employee | No | Yes | Richly featured; suitable for 50+ employees | View Plans |
| | $5.50/employee | No | Yes | Limited features; add-on functions available for add'l fees | View Plans |
Data as of 12/23/22. Offers and availability may vary by location and are subject to change.
*When billed annually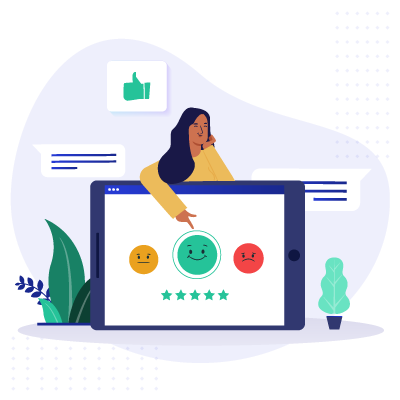 Expert Advice, Straight to Your Inbox
Gain confidence in your business future with our weekly simple solutions newsletter.
Beautiful interface
Comprehensive functionality
Useful mobile apps
Opaque pricing
Data security vulnerabilities
Disappointing customer service
It's hard to overstate the visual beauty and intuitive design of BambooHR's platform. The interface not only sports visual aids, such as icons and profile photos galore, but also dishes out plain English copy throughout. This makes it a perfect solution for jargon-averse individuals or business owners tackling human resources administration for the first time.
Moreover, BambooHR is mobile-friendly, although with limitations. Many frequently used functions can be executed on a smartphone or tablet without a hitch. For example, you can recruit and hire your next employee via the easy-to-use BambooHR Hiring app for iOS and Android. The platform's core namesake mobile app can then be used to arrange time-off, view pay stubs, and sign legal documents, to name a few functions.
While this certainly doesn't incorporate the full spectrum of HR tasks, we give the company an A for effort since even big names like Oracle have trouble squeezing complexity into the mobile landscape.
This HRIS will surely please business owners needing a modest one-stop shop. The Advantage plan features an all-encompassing recruiting and onboarding package, along with employee satisfaction surveying features. Meanwhile, payroll, timekeeping, and performance management are solved via premium extensions for both subscription choices.
For users needing more power, a third-party plugin marketplace is available for Advantage customers.
Keep in mind these features don't offer the same caliber of analytical power seen in Microsoft Dynamics 365 and others. However, since this wasn't the company's intent, we think BambooHR's comprehensive package is magnificently bountiful for most small businesses.
What is a human resource information system (HRIS)?
In modern terms, an HRIS is software that handles most day-to-day human resource functions, such as payroll and employee record keeping. The term dates back to the 1950s when it referred to analog paper-based HR management. An HRIS will sufficiently fulfill most small businesses because of its functional task-oriented practicality. Learn more about the different tiers of HRIS here.
Unfortunately, this human resource software vendor insists on keeping its prices opaque. While this isn't terribly uncommon, with the likes of ADP and Oracle also hiding costs, it certainly contradicts BambooHR's approachable, small business-friendly theme.
Some clients of BambooHR report a $6 to $8 price range for the core platform, not including payroll. There is also a rumored initiation charge of nearly $400. If confirmed, the platform is more expensive than competitors such as Uzio, Zoho People, and SageHR, all of which clock in at the $5 or less range per user or employee.
Business.org reached out to BambooHR multiple times requesting its specific pricing structure, but we didn't get a meaningful reply. Instead, we received automated marketing materials and, after four business days, a single human-issued statement merely acknowledging that our inquiry moved on to another department. No further response was ever received.
Best Human Resource Software for Small Business
Underwhelming customer support
Surprisingly, the company doesn't provide phone support for the entry-level Essentials plan. Instead, this subscription tier only receives email support, which, judging by Business.org's unanswered inquiries, leaves much to be desired.
Similarly, high-rollers will be disappointed to learn there are no dedicated account managers or premium support, regardless of subscription size. Instead, you'll have to wait patiently on the general customer support hotline for any concerns, irrespective of how much cash you're forking over each month.
Interestingly, while paying end-users are hung out to dry in this aspect, the company's referral program showcases personal account managers to help affiliates produce more sales.
Previously an independent entity, TRAXPayroll is a subsidiary of BambooHR.
Despite this marriage, TRAXPayroll operates separately, mandating constant data synchronization with the BambooHR platform. While both software developers regard this as an effortless automatic process, it nonetheless illustrates questionable loyalty to an inefficient procedure.
In a practical sense, this detachment opens the door for data security problems to arise. This was already brought to fruition in February 2019 when a hacker breached TRAXPayroll, but not BambooHR's core platform.1 During this invasion, the attacker accessed employee payroll information, which the intruder unsuccessfully tried to divert to their bank accounts.
Since human resource management platforms are a supremely valuable target for cybercriminals, it's particularly crucial for software vendors to eliminate vulnerabilities. BambooHR's insistence on maintaining the inefficient external data flow with TRAXPayroll works against this advice, making the company's broader security practices worth considering further.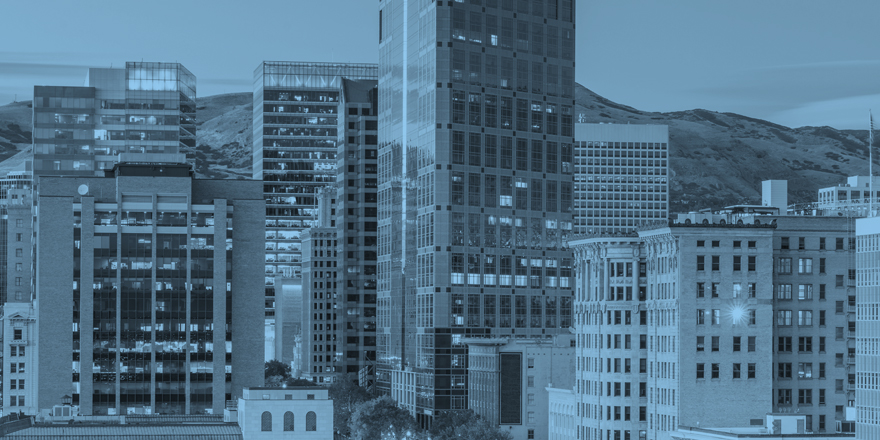 Schedule employees with ease
Sage HR offers an intuitive interface that visualizes employee schedules.
Easily receive employee requests
View schedules across numerous timeframes
One-click time-off approval and easy schedule templates
Small-business owners needing a modest, all-inclusive solution will rejoice in BambooHR's comprehensive package. Our experience highlighted a disappointing customer service experience that adds weight to our suspicions of BambooHR being more expensive than competitors. Plus, we also find the company's data security and software integration practices worthy of scrutiny.
Still, the platform is a strikingly attractive all-in-one solution for small businesses seeking convenience and a beautiful, social media-esque user interface.
Want to be an employee benefits master? Take a look at our top HR picks for employee benefits software.
Unfortunately, BambooHR refuses to disclose its prices publicly. Some users have reported paying $6 to $8 per employee per month for the core platform, although we couldn't confirm this with the company. Payroll, time tracking, and performance management are premium add-ons, further ballooning costs.
For comparison, similar HR platform SageHR charges $5.50 a month per employee, while Uzio starts at $4 a month per staff member. Zoho People offers 4 of its 5 monthly plans at $5 or less per-user.
At its reported price range, BambooHR is pricey, making it less attractive for budget-conscious businesses.
BambooHR's data privacy policies appear to be sound, although with some areas of concern. We appreciate the company's annual penetration test, which checks for exploitable holes in its cybersecurity infrastructure. Moreover, the Utah-based HR software vendor issues an annual SOC II report, specifically disclosing its independently audited data security practices.
The company declares all user data is encrypted in transit and stored on servers in the United States, Canada, and Ireland, depending on a client's location. However, BambooHR clarifies that only "certain sensitive fields'' are encrypted while stored on its servers, leaving some customer data unprotected.2
Considering how a hacker was able to access TRAXPayroll employee banking information in 2019, having only some client data encrypted at rest is inadequate. Further, the company's bug bounty program, which rewards people for reporting fixable software issues, only applies to BambooHR's core platform, not TRAXPayroll, as of March 2021.
While BambooHR states a bug bounty is "coming soon" to TRAXPayroll, our research finds this claim first surfaced in October 2020. With no public updates in the meantime, it's unclear if or when this may come to fruition.
BambooHR is its own standalone human resources software company headquartered in Lindon, Utah. The company has received substantial venture capital funding from Sorenson Capital since 2012.
Payroll processing software TRAXPayroll, once a separate company, is now owned by BambooHR.
What companies use BambooHR?
Business.org independently verified that ecommerce boutique Jane, video game developer Capcom, and tech startups Grammarly and Postmates use BambooHR. The HR software vendor reports servicing over 20,000 clients, including the University of Maryland and ZipRecruiter.
We spent over a dozen hours examining BambooHR's human resource capabilities, small-business appeal, ease-of-use, learning curve, and optional add-ons such as performance management, among other factors.
Disclaimer
At Business.org, our research is meant to offer general product and service recommendations. We don't guarantee that our suggestions will work best for each individual or business, so consider your unique needs when choosing products and services.