UZIO is a solid payroll option for midsize businesses that need fast, efficient automated payroll.
Data as of 1/3/22. Offers and availability may vary by location and are subject to change.
The bottom line: UZIO Payroll is a perfectly serviceable standalone payroll solution for midsize businesses. But if you want more than basic payroll features at an average starting price, you'll need to sign up for UZIO's more comprehensive HRIS solution—which is pricier than competitors like Gusto and OnPay while offering similar perks.
Affordable base price
Streamlined HR tools and payroll platform
Thorough add-ons, including legal services
Limited third-party integrations
Limited PTO tracking
Compare UZIO's plans and pricing
| | | | | |
| --- | --- | --- | --- | --- |
| Plan name | Starting price | Starting additional fee per employee | Standout features | Get started |
| | $44.00/mo. | $5.50/employee/mo. | Payroll taxes deduction and filing | See Plans |
| | N/A | $2.50/employee/mo. | Employee time-tracking integration | See Plans |
| | N/A | $4.50/employee/mo. | Employee self-service, health benefits administration | See Plans |
| | N/A | $4.00/employee/mo. | PTO tracking, onboarding, HR compliance | See Plans |
Data as of 2/9/23. Offers and availability may vary by location and are subject to change.
UZIO Payroll's key features
UZIO Payroll—UZIO's stand-alone payroll option—starts at $40 a month plus just $5 per employee. That price is more or less the industry norm, though it's worth noting that UZIO used to cost quite a bit less. (It rivaled Patriot Software as one of the more affordable payroll programs for small-business owners.)
Without a below-average starting price to set it apart, it's hard to find much to recommend UZIO. It offers only has the most basic payroll features without any HR and payroll perks: time-tracking, PTO tracking, and employee benefits self-service all cost an additional fee. 
Honestly, if you're looking for affordable but fully featured payroll, UZIO probably isn't right for you. A provider like Gusto or OnPay could be a better fit.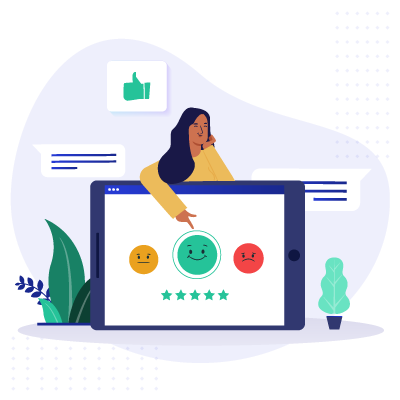 Expert Advice, Straight to Your Inbox
Gain confidence in your business future with our weekly simple solutions newsletter.
UZIO Payroll is available as a stand-alone payroll plan or as one aspect of UZIO's all-in-one HR software. Whether you get the stand-alone product or full workforce management solution, UZIO Payroll includes these key features:
Automatic payroll tax deductions
Direct deposit
Year-end tax form e-filing (including W-2s and 1099s)
These features are all pretty basic—they should come standard with all full-service payroll providers. UZIO Payroll's only true standout feature is its pay schedule flexibility, which lets you set up different payroll periods to meet different employees' needs. (For the record, Patriot's payroll service also has pay schedule flexibility and costs slightly less per employee.)
UZIO Payroll also charges extra for key features that you really can't run payroll without. For instance, automatic employee time and attendance tracking costs $2 extra per employee per month. And you'll need UZIO's HRIS (Human Resource Information System) for PTO policy creation, time-off tracking, and time-off approval.
UZIO Payroll vs. top competitors
| | | | | |
| --- | --- | --- | --- | --- |
| Brand name | Starting monthly price | Automatic payroll tax filing | Health benefits administration | Get started |
| | $44.00 + $5.50/payee | Yes | Yes (addt'l fee per employee) | See Plans |
| | $40.00 + $6.00/payee | Yes | Yes | See Plans |
| | $40.00 + $6.00/payee | Yes | Yes | See Plans |
| | $45.00 + $4.00/payee | Yes | Yes | See Plans |
| | $30.00 + $4.00/payee | Yes | Yes | See Plans |
Data as of 2/9/23. Offers and availability may vary by location and are subject to change.
UZIO Payroll's key drawbacks
Currently, UZIO's app is geared towards employees who want to check benefits on mobile—which is great for employees but unhelpful for employers who hoped to run payroll on the go. And while the app has a five-star rating on both the Apple Store and Google Play, it's only been reviewed by eight people total—which isn't enough for us to make a firm rating on the app's quality. 
Additionally, UZIO doesn't sync with any accounting software, not even popular platforms like QuickBooks Online or Xero. (However, UZIO partners with CPAs, benefits brokers, and PEOs.) If you're an employer running payroll on your own and using accounting software to track finances, an integrated payroll provider like Patriot Software might save you valuable bookkeeping time.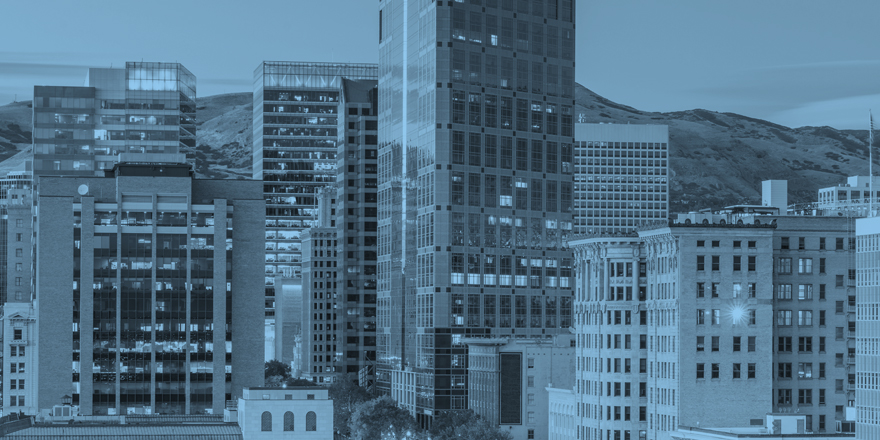 Tired of payroll? Gusto handles payroll taxes and more
With unlimited payroll runs and automatic tax filing, Gusto helps small-business owners worry less about payroll and put more time into growing their business.
Get automatic payroll tax filing, including end-of-year tax forms
Manage workers compensation insurance
Track paid time off, sick leave, and holiday pay
UZIO's Payroll plan gives business owners a fair value for the price, as long as you don't mind skipping payroll features like PTO tracking. But UZIO works best when you combine its basic payroll with its (similarly basic) HR solutions, which add an assortment of HR + payroll perks: 
Employee onboarding
Time and attendance tracking and payroll syncing
PTO accrual and approval
Health insurance plans (medical, dental, and vision)
401(k) retirement plans
Specialty benefits
UZIO Legal (ACA compliance, small-business legal counsel)
Each UZIO feature syncs seamlessly with the others. For instance, benefits deductions automatically sync with payroll, as does time tracking, time-off requests, and employee benefits reports. Since all of your HR processes take place on one easy platform, you don't have to deal with incompatible formats or redundant data entry.
As a standalone solution, UZIO Payroll has fairly basic payroll features at a slightly above-average cost. But as part of an all-in-one HR system with benefits administration and payroll management, it's a solid choice for businesses that want big-business perks at small-business prices.
If you're interested in UZIO Payroll, you don't have to commit to a plan right away. Instead, request a demo and sign up for a 30-day free trial of UZIO's employee management software, no credit card required.
Not sure UZIO Payroll is right for you? Find a few more options on our list of the year's best payroll software for small businesses.
Is UZIO good?
Yes, UZIO Payroll is solid full-service payroll option for small-business owners. At $44 a month plus $5.50 per employee, it costs about the same as providers like Gusto ($40 plus $6 per employee) and OnPay ($40 plus $6 per employee.)
However, UZIO does charge extra for essential payroll add-ons. Time-tracking integration costs an extra $2 per employee per month. And the HRIS plan, which includes PTO tracking, costs an additional $4 per employee per month.
While the add-on costs are annoying, the time-tracking one, at least, isn't outside the industry standard. SurePayroll also charges extra for time tracking, and Gusto charges $12 per employee on top of a $40 base price for time-tracking integration.
Does UZIO have good customer service?
UZIO clients are guaranteed a response to any questions within 24 hours via email or phone. And UZIO reps respond quickly and politely to comments on review sites, both the positive and negative ones.
On the user review sites Trustpilot and Trustradius, customers don't seem to have any problems, concerns, or frustrations with UZIO—a rarity for cloud-based payroll. However, UZIO isn't as well-known as most other payroll providers: its stellar customer service ratings on third-party websites stem in large part from the fact that fewer than 10 users have left reviews. 
To review UZIO Payroll and assign it a star rating, we evaluated UZIO's strengths and weaknesses in several key areas: 
Payroll features
HR features
Number of plans
Starting base price and per-employee price
Customer service hours and reputation
Interface usability
Mobile app access
Our star ratings are reviewed frequently and subject to change at any time.
Disclaimer
At Business.org, our research is meant to offer general product and service recommendations. We don't guarantee that our suggestions will work best for each individual or business, so consider your unique needs when choosing products and services.