10 Best Banks for Small Business
---
You can bank on our business banking ranking to help you find the right bank for your biz.
Last Updated: More than 6 months
We reviewed the information in this article to make sure it was up to date. We also added NorthOne to our list of banks. While we don't recommend it at this time, we want to give you as many options as possible.
There are thousands of banks in the United States, many with thousands of branches, and they all want your business—or in this case, your business's business. So how are you supposed to find the best bank for your business?
Well, you could look at each of those banks individually to see what kind of value they offer when it comes to small-business banking. Or you could check out our ranking below to see the 10 best banks for small businesses. We'll tell you which banks we recommend and why, and we'll even point out some banks that you should steer clear of.
Ready to find your new bank?
Location, location, location
Not all banks are available in all states. In fact, most banks aren't available in most states. To see if you can sign up with our favorite banks in your state, take a look at this table of availability. Or you can just go with an online bank (like Small Business Bank or Azlo), in which case your location doesn't matter.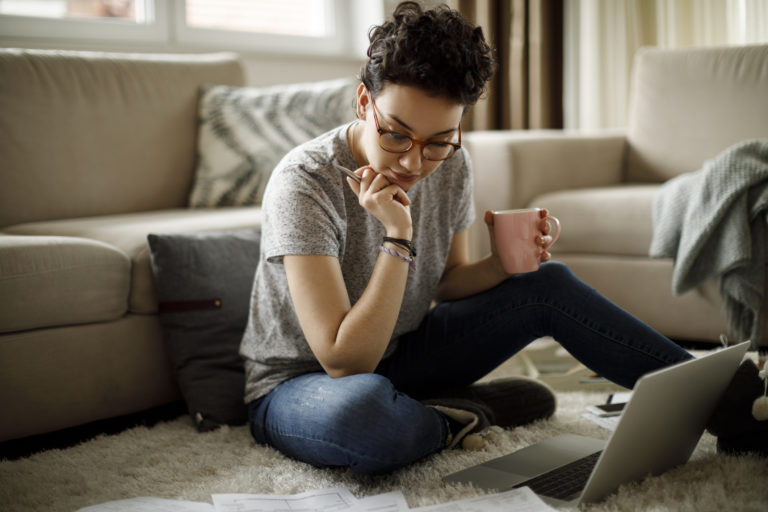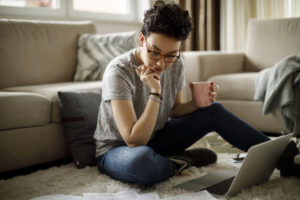 Compare the top small-business banks
Data effective 10/31/19. At publishing time, rates, fees, and requirements are current but are subject to change. Offers may not be available in all areas.
Small Business Bank: Most bank for small business overall
Availability in all states
Excellent customer reviews
Small opening deposit
No physical locations
Outdated website and app
Small Business Bank is our top bank for small businesses. As the name suggests, this online bank is all business—no personal accounts here. Fortunately, Small Business Bank is good at what it does. For example, it doesn't charge monthly fees for checking accounts, and it boasts high APY for savings accounts (up to 1.26%). But its most impressive feat must be its customer reviews—it had better ratings than any other bank we looked at.
Another selling point? Small Business Bank is primarily an online bank, which means its availability isn't limited across states. Whether you're in Alabama or Wyoming, you can open a business account with Small Business Bank. Of course, if you're a person who prefers in-person banking, Small Business Bank probably isn't right for you. Likewise, if you want a bank that offers business loans and merchant services, you'll need to look elsewhere.
For most small businesses, though, Small Business Bank offers the best banking options.

Small Business Bank
Our verdict
Small Business Bank offers great deals on checking and savings accounts, and its online availability makes it a good option for business owners in any state.
KeyBank: Best for cash-heavy businesses
High limits on free cash deposits
Low fees for additional cash deposits
Higher-than-average customer reviews
Availability in just 15 states
No online application
KeyBank has a lot going for it, like happy customers, 24/7 customer service, and affordable business accounts. It also offers plenty of additional services for small-business owners, like business lending and merchant services. But in the end, KeyBank provides the best value for businesses that deal with lots of cash.
That's because KeyBank has the highest amount of free cash deposits we saw on business checking accounts—a whopping $25,000. And if you end up depositing more cash than that (lucky you), KeyBank has some of the lowest cash deposit fees out there. So if your business has you raking in the Benjamins (and the Washingtons, Lincolns, Hamiltons, and Grants), then KeyBank's cash-friendly accounts might be right for you.
KeyBank
Our verdict
KeyBank lets you deposit $25,000 fee-free, plus it has low fees for cash deposits beyond that—making it a solid choice for businesses that deal with lots of cash.
Huntington Bank: Best one-stop shop
Availability of loans, credit cards, and more
Extensive resources for business owners
No monthly maintenance fee for checking
Low number of free transactions
Only available in 10 states
Most of the banks on this list offer more than just checking accounts and savings accounts (Azlo excepted), but Huntington Bank goes above and beyond in offering other business services. It's not a stretch to say that Huntington could be your one-stop shop for almost everything business. Because, while Huntington has the usual services (like loans, credit cards, and merchant services), it also offers some surprising products.
For example, Huntington has various kinds of business insurance and a suite of cybersecurity services. Plus, Huntington Bank has some top-notch business resources—like calculators for everything from your business's value to the cost of leasing vs. owning equipment, as well as an extensive knowledge base about all sorts of business topics. If you're the kind of person that likes to keep all your accounts in one place, Huntington should be your first (and possibly your last) stop.

Huntington Bank
Our verdict
Huntington Bank's multitude of services and resources for small businesses make it a one-stop shop for most of your business needs.
Citizens: Best customer service
24/7 customer support
Support through phone, chat, and email
No monthly service fee for checking
Limited to 11 states
Low business savings APY
Like several of our recommended banks, Citizens doesn't charge any monthly maintenance fees, and its other fees are pretty affordable. But Citizen really stands out in its customer service. It's one of a handful of recommended banks that offers 24/7 customer service—but while some of those other banks only offer 24/7 support for credit cards, Citizens has 24/7 support for all your business needs.
Plus, Citizens gives you the most options for getting in touch with customer service. Want to talk on the phone? Go for it. Prefer to take your time with an email? Awesome. Wish you could post questions in a public forum and get expert answers from business bankers? You can do that. Like making a fuss on Twitter? Yep, that's an option too. In other words, if you're the kind of business owner that tends to keep customer support on speed dial, Citizens has your back.

Citizens
Our verdict
Citizens has true 24/7 customer support with a variety of contact options—ideal for business owners who need the peace of mind that comes from having help just a moment away.
Azlo: Best no-frills checking accounts
No checking fees
Excellent customer reviews
Available across the country
Checking accounts only
No check writing options
Azlo is the most specialized of the banks we considered. It offers only small-business banking—more specifically, small-business checking. Azlo doesn't offer savings accounts, credit cards, or anything else. But if your business needs only a basic checking account, you'd be hard-pressed to find a better deal than Azlo.
That's because Azlo has virtually no fees. There's no maintenance fee, no transaction fees, no deposit fees, no overdraft fees, and no ATM fees (if you stick to the 55,000 ATMs in its network). Now, there are some limitations. You can't use checks with your Azlo business account (just your debit card or ACH payments), and as an online bank with no branches, Azlo doesn't let you deposit cash. But if your business deals mostly with credit card and debit card purchases, Azlo's checking account is tough to beat.

Azlo
Our verdict
Azlo's fee-free checking accounts are a sure bet for small-business owners that mostly deal with credit card payments.
Grow your business today
Browse hundreds of loan options, custom-tailored to your business and budget needs, from a single, simple platform.
Other banks for small business
The banks above are the best and brightest. But just in case you want to know all your business banking options—including the bad ones—we thought we'd point out that the banks below do exist and offer banking services. Not that you want them.

TIAA Bank
TIAA Bank
This online bank has a lot of ATMs and low account fees, but it also has high minimum opening deposits on some business accounts.

M&T Bank
M&T Bank
M&T Bank has a low number of free transactions, and additional transactions are pretty costly. It's not the worst option out there, but you can do better.

PNC
PNC
PNC has specialized checking accounts, like nonprofit checking, business sweep checking, and IOLTAs. If you have niche needs, PNC is great. Otherwise, it's just okay.

Santander
Santander
Santander had the worst customer reviews of any bank we looked at. But it does have the highest APY of any savings account we saw (1.5%!), so go with your gut.

Capital One
Capital One
Small-business owners love Capital One and its Spark Business line. Sadly, Capital One isn't accepting new business customers at this time. Bummer.

CitiBank
CitiBank
CitiBank has a widespread presence and all the products a small business could need. Unfortunately, it also has government action against it, so we can't recommend it.

Wells Fargo
Wells Fargo
Like CitiBank, Wells Fargo has been in big trouble with the government lately. Better to go elsewhere, unless you're in Alaska and literally can't apply anywhere else.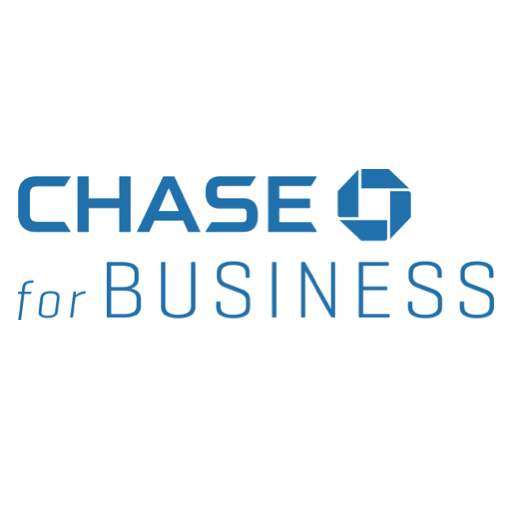 Chase
Chase
Surprise! More government action against Chase. If you're in Hawaii, Chase is one of your only options for a physical bank. If you're not, pick a different bank.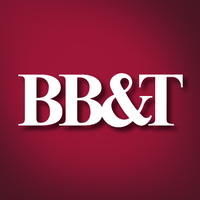 BB&T
BB&T offers free checking plus other accounts with low monthly fees, but the cost of its deposits and transactions mean other banks offer more bang for your buck.

BBVA
BBVA, once known as BBVA Compass, has some good deals for nonprofits. For-profit businesses might be underwhelmed by its banking offerings, though.

NorthOne
NorthOne
NorthOne is a new online bank for small business with some good features. Too bad the unwaivable monthly fees make it less competitive than it otherwise would be.
FAQs
What about my local credit union?
Honestly, your local credit union is probably great. Many small-business owners love credit unions and find great deals there. But with 5,448 credit unions in the United States, there's no way we can compare them all.2
So we stuck to reviewing larger banks that are more widely available than credit unions. By all means, though, check out your local credit union to see what they can offer your small business.
What else can a bank do for my small business?
Banks obviously offer the basics, like checking accounts and savings accounts (plus accompanying debit cards). But many banks also offer several small-business funding options (including lines of credit, term loans, and business credit cards). Some banks even offer payroll services, merchant services (so you can accept credit card payments), and even retirement accounts for your employees.
What fees are associated with business banking?
A typical business checking account might have a monthly maintenance fee, transaction fees (though most business accounts have some free transactions included), deposit fees (again, most banks let you deposit some cash for free), and overdraft fees. You might also get charged ATM fees if you use your business debit card on out-of-network ATMs.
Keep in mind that almost all banks let you waive the monthly service fee on your business checking account if you maintain a certain minimum account balance, though that minimum balance will vary from bank to bank.
Which banks are available in my state?
We're so glad you asked.
You can always open an online checking account. Any of the online banks—Small Business Bank, Azlo, Axos Bank, and TIAA Bank—should be available in your state.
But maybe you don't have reliable internet access (how are you reading this?), or you prefer that in-person banking touch, or you just like getting a lollipop when you make a deposit in your business checking account. If that's you, take a look at this table to see if our favorite banks are in your state.
Bank availability in your state
| | | | | |
| --- | --- | --- | --- | --- |
| State | Huntington Bank | KeyBank | Citizens | SunTrust |
| Alabama | | | | |
| Alaska | | ✔ | | |
| Arizona | | | | |
| Arkansas | | | | ✔ |
| California | | | | |
| Colorado | | ✔ | | |
| Connecticut | | ✔ | ✔ | |
| Delaware | | | ✔ | |
| District of Columbia | | | | ✔ |
| Florida | | ✔ | | ✔ |
| Georgia | | | | ✔ |
| Hawaii | | | | |
| Idaho | | ✔ | | |
| Illinois | ✔ | | | |
| Indiana | ✔ | ✔ | | |
| Iowa | | | | |
| Kansas | | | | |
| Kentucky | ✔ | | | |
| Louisiana | | | | |
| Maine | | ✔ | ✔ | |
| Maryland | | | | ✔ |
| Massachusetts | | ✔ | ✔ | |
| Michigan | ✔ | ✔ | ✔ | |
| Minnesota | | | | |
| Mississippi | | | | ✔ |
| Missouri | | | | |
| Montana | | | | |
| Nebraska | | | | |
| Nevada | | | | |
| New Hampshire | | | ✔ | |
| New Jersey | | | ✔ | |
| New Mexico | | | | |
| New York | | ✔ | ✔ | |
| North Carolina | | | | ✔ |
| North Dakota | | | | |
| Ohio | ✔ | ✔ | ✔ | |
| Oklahoma | | | | |
| Oregon | | ✔ | | |
| Pennsylvania | ✔ | ✔ | | |
| Rhode Island | | | ✔ | |
| South Carolina | | | | ✔ |
| South Dakota | | | | |
| Tennessee | | | | ✔ |
| Texas | | | | |
| Utah | | ✔ | | |
| Vermont | | ✔ | ✔ | |
| Virginia | | | | ✔ |
| Washington | | ✔ | | |
| West Virginia | ✔ | | | |
| Wisconsin | ✔ | | | |
| Wyoming | | | | |
The takeaway
There are a lot of banks out there, but our 10 recommended banks are some of the best. Whether you prefer online or in-person banking, run a cash-based or credit card–based business, or have lots of money on hand or just a little, one of our favorite banks should meet your business needs.
Now that you've found the right bank for your business, check out the best accounting services so you can keep your business's finances in order.
Disclaimer
At Business.org, our research is meant to offer general product and service recommendations. We don't guarantee that our suggestions will work best for each individual or business, so consider your unique needs when choosing products and services.
Sources
USA Today, "Banks with the Most Branches"
CUNA, "U.S. Credit Union Profile"