Kabbage Banking Review 2023
We graded Kabbage on account fees, customer reviews, and more. In this review, we'll tell you how it fared.
Data as of 2/10/23. Offers and availability may vary by location and are subject to change.
While Kabbage is better known for its business lines of credit, it also offers interest-bearing checking accounts for small-business owners. Will those checking accounts work for your small business?
The bottom line: With no monthly fees and a well-above-average interest rate, Kabbage business bank accounts are pretty appealing.
That said, Kabbage won't work for everyone. It doesn't have physical branches, for starters, and it only has business checking accounts. Plus, you need to feel comfortable with its awful customer reviews.
Now that we've given you the CliffsNotes version, let's dig deeper into what Kabbage offers, how it works, and those pros and cons we mentioned.
1.1% APY on balances under $100,000
No typical checking account fees
Cash deposits at retail locations
Very negative customer reviews
No physical locations
Above-average account fees
Kabbage bank accounts and pricing
Kabbage has exactly one bank account product: a business checking account.
Kabbage Checking is an online-only banking option, so you'll never have to visit a bank branch or figure out your bank's business hours again. And like many other online banks for business, Kabbage Checking has some great features.
Take banking fees. Unlike most traditional banks, Kabbage doesn't charge a monthly service fee. (It's far from the only online bank to do this, though, as you can see on our list of the best free business checking accounts.) You also won't pay typical transaction fees or ATM fees―just cash deposit fees.
Kabbage checking account at a glance
| | | | | |
| --- | --- | --- | --- | --- |
| Monthly maintenance fee | APY | ATM fee | Cash deposit fee | Get an Account |
| $0.00 | Up to 1.1% | $0.00 | Up to $4.95 per deposit | Apply Now |
Data as of 02/10/23. Offers and availability may vary by location and are subject to change.
And speaking of cash deposits, Kabbage makes it easy to deposit money despite the whole no-branches thing. Just visit a Green Dot location (like your local CVS, Walgreens, or Walmart) and you can deposit cash into your Kabbage bank account for a small fee.
Kabbage has some other fees you should know about. If you want to make an outgoing wire transfer, for example, you'll have to pay a wire transfer fee of $25 (which is fairly typical). Or if you want to write checks from your bank account, you'll have to pony up $20 for a pack of 100 (which is on the pricey side).
But many business owners won't need to make cash deposits, use checks, or send wire transfers. In that case, Kabbage offers very affordable business banking.
Kabbage gives you five free sub-accounts, which it calls "Reserves." These sub-accounts can help you squirrel away funds for one-off business needs like self-employment taxes.
We've already highlighted some ways that Kabbage Checking saves you money, Kabbage does more than save you money, though―it makes you money too.
See, Kabbage Checking is an interest-bearing bank account, meaning you earn interest on your account balance. By keeping money in your account, you earn more money.
Even better, Kabbage earns one of the best interest rates we've seen: 1.1% APY (annual percentage yield). That's not the highest rate we've found (Bluevine banking offers 2.0% APY), but it's way better than we've seen at most other banks, including both traditional and online banks.
And Kabbage makes it easier to earn that great rate than other banks. Bluevine, for example, requires you to spend a certain amount with your business debit card or get a certain amount of payments each month to qualify for its top-notch rate. But Kabbage simply pays you interest on your account balance from day one. (Just note that Kabbage only pays interest on account balances up to $100,000.)
That accessibility is why we say Kabbage has the best interest rate. Because even if it's not (quite) the highest checking rate out there, it's the easiest to earn.
Kabbage vs. the competition
At this point, let's take a moment to see how Kabbage compares to some of the most popular business bank accounts out there.
As an online bank, Kabbage mostly competes with other online business bank accounts―but we think it's worth comparing Kabbage to some traditional banks too.
Compare Kabbage vs. competitors
Data as of 02/10/23. Offers and availability may vary by location and are subject to change.
As you can see, Kabbage banking costs less than some competitors. It doesn't charge a monthly fee, so you don't have to worry about meeting the conditions to waive that fee. Likewise, Kabbage doesn't ask for any minimum opening deposit, so you can open a bank account without much cash on hand.
Still, other online banks, like Bluevine and Lili, have similar pricing. So to decide which bank works best for you, you'll need to compare features.
As we mentioned earlier, Bluevine earns a higher interest rate than Kabbage―but Kabbage makes it easier to earn interest. On the other hand, Bluevine gives you free checkbooks, while Kabbage charges you a pretty penny for those.
Lili also has better features than Kabbage. As we explain in our Lili banking review, LIli offers tax tools, invoicing, and more. You have to pay for some of those tools, which means Lili can cost more than Kabbage―so you'll have to decide for yourself if you care more about cost or features.
But before you decide between Kabbage and another bank, you might want to know more about some of Kabbage's biggest downsides.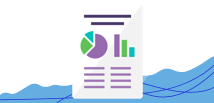 Don't Make a Mistake That Costs You Your Funding
Apply confidently for a loan with our free guide. Enter your email below and we'll send it to you shortly.
While Kabbage offers an impressive business checking account, it has some definite flaws we need to point out.
Our biggest issue with Kabbage? It earns pretty poor customer reviews compared to other online banks. (Kabbage does, however, get better reviews than most traditional banks.)
Kabbage has a 3.4 out of 5 on Trustpilot with more than 6,000 reviews.1 Now, not all of those reviews relate to Kabbage Checking―plenty focus on its business lines of credit―but many of the most recent negative ones do.
On average, these negative reviews complain that Kabbage has awful customer service. It's hard to get in touch with a representative and harder still to get any real help. We also saw complaints that Kabbage fails to honor promotional bonus offers, has broken tools (like bill pay and mobile deposit), and uses a glitchy application process that can drag on for weeks. We even saw business owners claim Kabbage froze their accounts and won't let them access their money.
We didn't see any positive review about Kabbage Checking within the past year, though people do like Kabbage Funding (Kabbage's business lines of credit).
To be honest, those negative reviews concern us quite a bit. You want to trust your bank, after all. So think carefully about whether Kabbage's features outweigh the complete lack of customer support.
We also want to point out that Kabbage doesn't have many of the banking products you can get elsewhere. It doesn't have business savings accounts, for example, or merchant services, or any of the other banking services you'd find from a traditional bank. Kabbage doesn't even offer multiple checking account options.
That may not matter much if Kabbage Checking really works for your business needs. But if your business grows and those needs change, Kabbage won't grow with it. Instead, you'll likely need to take your business banking elsewhere.
One last con to consider? Kabbage offers online and mobile banking only.
For many small-business owners, this shouldn't cause problems. But if you like visiting a physical branch, perhaps because you make lots of cash deposits, then Kabbage's online-only service will probably annoy you. Make sure you feel comfortable with online banking before committing to Kabbage.
Our guide to online banking vs. in-person banking can help you decide if online banking works for your business.
Kabbage additional features and considerations
We've told you all about Kabbage Checking, but we did want to briefly mention Kabbage's other products.
You've probably already heard about Kabbage Funding, or Kabbage's business lines of credit. Our Kabbage lending review has all the details about its credit line, but basically it's a decent but kind of pricey funding option.
We don't hate Kabbage Funding, but we do suggest looking at alternative options on our list of the best small-business loans before applying with Kabbage.
Kabbage Payments lets you accept credit card payments. But don't expect Kabbage Payments to replace your traditional merchant services―it only lets you accept online payments through your business's custom link.
In other words, Kabbage Payments works better for businesses that need to invoice customers (like B2B businesses) than for retail businesses. It even lets you make and send simple invoices.
We've seen better invoicing services than Kabbage Payments. But if you're already invested in the Kabbage ecosystem, Kabbage Payments may not be a bad option.
On the surface, Kabbage Checking looks great. You get a mostly free business checking account that earns a competitive interest rate, offers free sub-accounts, and makes it easier to deposit cash than some other online banks.
But Kabbage Checking gets really negative customer reviews, especially for its poor customer service. Plus, Kabbage's limited products and online-only banking may make it a poor fit for businesses that need more expansive banking options.
All the same, Kabbage offers a great way to earn interest―as long as you can deal with those cons.
Worried about Kabbage's bad customer reviews? Find a better-reviewed bank on our list of the best banks for small-business checking.
Is Kabbage bank legit? Is Kabbage credible?
Yes, Kabbage bank is legitimate and credible. Kabbage is owned by American Express and its bank accounts are through Green Dot Bank, so it's got the backing of two well-respected financial institutions.
Is Kabbage a good deal?
Kabbage offers a good deal on business banking, since it doesn't charge a monthly service fee and it does earn interest. Kabbage Funding (its lines of credit) aren't as good of a deal, as their monthly fees make them more expensive than many traditional credit lines.
What bank does Kabbage use?
Kabbage uses Green Dot Bank to offer its business checking accounts.
Disclaimer
At Business.org, our research is meant to offer general product and service recommendations. We don't guarantee that our suggestions will work best for each individual or business, so consider your unique needs when choosing products and services.
Trustpilot, "Kabbage." Accessed February 10, 2023.