How to Open a Business Checking Account Online
You watch movies online. You buy clothes online. You go grocery shopping online. So why not open your business checking account online?
Whether you simply want the convenience or you just enjoy doing important things in your pajamas, applying for a small-business checking account via the internet is easy. How easy?
Well, just follow the five steps below to find out.
How to open a business checking account online
1. Figure out how you'll use your checking account
Before you open up a business checking account online, you'll need to figure out which bank you want to use—and to do that, you need to determine how you'll actually use that checking account.
If, say, you know that you'll need to withdraw cash money on a regular basis, you'll want to get your checking account from a bank that has plenty of ATMs in your area. Or if you know you'll be paying lots of bills and making loads of transactions, you'll probably want a checking account with a high number of free transactions.
But if you just need a place to store your money, you have a lot more options (including online banks).
Online banks vs. online banking
There are plenty of banks that offer online banking—they let you take care of business via their website or mobile app. But those are different than online banks that have few or no physical locations. Either way, you can find lots of banks that let you apply online.
2. Choose your preferred perks
Now that you understand the essential features you need in a checking account, you can consider other features you might want.
For example, would you like to get your checking account with a bank that also offers a credit card or merchant services? Or a bank that also offers personal accounts? Maybe you just want a bank with no monthly service fee.
These "nice-to-haves" will help you further narrow down the long list of banks so you can find a business checking account that actually meets your needs.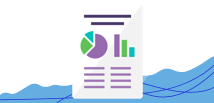 Don't Make a Mistake That Costs You Your Funding
Apply confidently for a loan with our free guide. Enter your email below and we'll send it to you shortly.
3. Pick the bank you want to go with
With those must-haves and nice-to-haves in mind, you can choose the bank for you. In fact, we've made it even easier for you by comparing the best business checking accounts. You're welcome.
Do keep in mind, though, that sticking to online applications will limit your options a bit. A lot of banks don't offer any kind of online application. Some banks let you start your application online but require you to finish it in-person at a branch. Other banks only let certain types of business (like sole proprietorships) apply online.
So make sure you find a bank that not only fits your other needs and wants but also lets you complete the application process online, like Small Business Bank.
What about a credit union?
Many small-business owners find great deals by turning to their local credit union. You probably won't be able to open an account online, though.
4. Get your documentation and apply
Now it's time to apply. Go to your bank of choice's website and click on that bright apply button—and then buckle up for some boring paperwork. Yes, even though you're applying online. Sorry.
For most banks, you'll need to supply your business tax identification number, your social security number (SSN), and your business's articles of organization (or whatever paperwork you have that proves your business is official). And your opening deposit, of course.
What's my tax identification number (TIN)?
If your business is a sole proprietorship, you can get by with using your SSN as your TIN. For all other businesses, banks usually require an employer identification number (EIN) from the IRS.
In some cases, you can just supply your SSN and TIN in your application. But don't be surprised if the bank wants to verify those with actual documents, like your SSN card or EIN assignment document. Since you're applying online, you can email these documents to your bank. Or you can fax them if you want to pretend you're in 1982 for a day.
5. Enjoy your new business checking account
Unfortunately, your application for a business checking account probably won't get instantly approved. The bank has to actually look over your online application and supporting documents. It might even ask you for more information.
Still, the approval process should only take a day or two (just like something you ordered on Amazon Prime). Assuming everything looks good, you'll find yourself with a new business checking account. Congrats!
What about savings?
If you find your business has extra cash laying around (lucky you), you can put that money to work by opening a business savings account. Most banks that offer business checking can also hook you up with a business savings account.
Hopefully your bank account will be everything you wanted and more. But periodically review your usage and needs. The best bank account for you right now might not be the best bank account for you in the future, so don't be afraid to make a change if you need to.
FAQs about opening a business checking account online
Is there a minimum deposit for online banks?
That depends on the bank. Some banks claim that they don't have a minimum deposit requirement. But other online banks vary pretty widely. For instance, Small Business Bank requires just $5 to get started, while TIAA Bank requires a walloping $1,500 deposit (oof) to open a checking account.
Do banks look at your personal credit score when you open a bank account?
Most don't, because a checking account isn't a form of credit. But never say never, because some banks have been known to do a credit pull. You can always ask before applying.
More typically, banks will pull a report from ChexSystems. Unlike a credit report that has information on your credit history, your ChexSystems report has data on your prior banking history—like did you ever bounce checks, did you habitually overdraft accounts, and other stuff like that. If ChexSystems shows you have a bad banking history, you might have a harder time getting a checking account for a while.
Want to see your ChexSystems report?
You totally can—and it's free. Once a year, you can get your report by
contacting ChexSystems
to ask for a copy. Thanks, federal Fair Credit Reporting Act!
Is there a fee for opening a checking account online?
Outside of the minimum deposit (which isn't a fee, since it's still your money), no. There may be a fee for keeping the account open (monthly maintenance fee) or for making transactions, but not for opening your account.
Is there a fee for opening a checking account at a bank location?
And that's what you need to know about the account opening process! So go get that checking account—all without leaving the comfort of your couch. (Isn't being a small-business owner in the future great?)
But opening a checking account is just the beginning of your small business's story. Hopefully you'll get to watch that account balance grow and grow as you build the business you always wanted.
Now that you know how to open a business checking account online, take a look at our list of the best business checking accounts to see where you should open yours.
Disclaimer
At Business.org, our research is meant to offer general product and service recommendations. We don't guarantee that our suggestions will work best for each individual or business, so consider your unique needs when choosing products and services.