Can I Open an Ally Business Checking Account?
Ally Bank doesn't offer business checking accounts, but it does have some alternative options small business owners should certainly consider.
Ally Bank doesn't have a business checking account option—it only provides personal checking accounts. However, there are other good checking account alternatives for business owners seeking to earn interest or avoid standard banking fees.
Ally Checking Account Alternatives Table of contents
The benefits of Ally Bank
Although Ally doesn't offer business checking accounts, there are many reasons business owners might be interested in banking with them. The online bank makes it easy to open accounts, deposit checks, and transfer money without ever stepping foot in a brick-and-mortar bank. (In fact, Ally Bank doesn't have any physical branches.)
The bank is also appealing for its low fees, ability to earn interest, and free incoming wire transfers.
Can you use a personal Ally checking account for business?
Even though Ally doesn't offer business checking accounts, some business owners may decide to use a personal account for their business. While this is technically feasible for sole proprietors, taking this route definitely comes with many disadvantages.
Setting up a personal checking account for business makes it more difficult to receive customer payments, since a personal account doesn't link up with credit or debit cards like a business account. Choosing to use a personal checking account could also create legal complications and higher tax bills—especially if the IRS audits the business.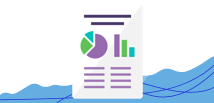 Don't Make a Mistake That Costs You Your Funding
Apply confidently for a loan with our free guide. Enter your email below and we'll send it to you shortly.
Online banks that offer business checking accounts
Fortunately, Ally isn't the only exclusively online bank offering a convenient, modern banking experience. There are several online banks that provide business checking accounts and innovative technology features for business owners.
Here are a few popular options:
Looking for an online bank that's free of fees and allows users to earn interest? Bluevine business checking may be the perfect alternative to Ally.
Here are a few of the bank's most appealing features:
2% interest on business checking accounts with a balance of up to $250,000
Unlimited transactions
No minimum requirement for opening deposits
No non-sufficient fund (NSF) fees
Access to 38,000 MoneyPass ATMs around the country (including fee-free withdrawals)
Novo Bank is a digital bank that easily integrates with business tools, making it an ideal option for startup companies and small business owners.
It also has a variety of benefits:
No minimum balances
No fees for checking
Easy-to-use mobile app (iPhone only)
$50 minimum opening deposit
Compatible with Apple Pay and Google Pay
As one of the first online-only banks, Axos is a key disruptor and innovator in the brick-and-mortar banking space.
It offers many perks that appeal to business owners:
81% annual percentage yield (APY)
$5,000 average daily balance requirement
Free ATMs across America
Paper checks
Free mobile app
$100 minimum opening deposit
Like Ally Bank, NBKC is an online bank that provides appealing benefits like fee-free transactions and ample access to ATMs throughout the nation.
Customers enjoy perks like:
No monthly fees
No minimum opening deposit
Fee-free incoming domestic wires
Fee-free access to MoneyPass ATMs
Up to $12 in monthly fee refunds for using other banks' ATMs
The best traditional bank business checking accounts
Open to the idea of using a brick-and-mortar bank for your business finances? If so, there are a host of options that are appealing to many business owners.
Let's take a look at two options:
The Chase Business Complete banking account is a good alternative to Ally Bank, especially for new businesses in need of an entry-level bank account.
No minimum opening deposit
$300 sign-up bonus
Low monthly service fees
No monthly service fees for a daily balance of $2,000 or higher
$5,000 in free deposits each month
Business owners looking for a high-yield savings account should consider the popular CitiBusiness savings account. Though the bank account must be opened at a physical branch in select cities, Citi offers competitive interest rates.
No minimum deposit requirement
Unlimited monthly deposits
High-yield interest rates
Interested in a personal loan? Review your options below.
Since Ally doesn't offer business checking accounts, they're able to focus on loans. But we believe in shopping around for the best deal, and that includes the most favorable loan terms. Compare our trusted loan partners below.
Ally business checking account FAQ
Can you open a business account with Ally bank?
No, you can't open a business checking account with Ally Bank—they only provide personal checking accounts. However, other online banks offer great alternatives.
How do you qualify for a business checking account?
Qualifications for a business checking account vary depending on the bank, but here are some common requirements:
Social security number
ID (driver's license or passport)
Business license
Articles of organization or articles of incorporation
Business name certificate
Ownership agreements
Credit card revenue reports
Which is the easiest bank to open a business account?
Online banks like Bluevine, Novo, and Axos make it very easy to open a business checking account. With these options, there's no need to visit a physical bank—everything is done online.
Which banks allow you to open a business account online?
Though many traditional banks require you to visit a branch in order to open a business checking account, some banks allow you to open a business account online, including online-only banks like Bluevine and Axos, or Bank of America and Chase.
Do I need to open a business checking account?
Sole proprietors aren't required by law to open a business checking account, but if you own an LLC or corporation, you are legally required to keep your business finances and personal finances separate. In either case, a business checking account is ideal for business owners who want to simplify taxes, limit liability, and establish greater credibility.
Which bank is best for a business account?
If you're looking for the convenience and modern experience of an online bank, Bluevine, Axos, and Novo are popular options for business owners. Chase and US Bank are also ideal options for small business owners, thanks to their flexible terms and low fees.
Ally Bank may not offer business checking accounts, but other online-only banks like Bluevine, Novo, and Axos provide appealing alternatives. It's also worth noting that many business owners enjoy the benefits of traditional banks like Chase, Wells Fargo, or US Bank.
No matter which banking option you choose, keep in mind that opening a business checking account is a smart move for any business owner, making it easier to do taxes and avoid legal liabilities.
Would you like to learn more about online business checking accounts? Read more by visiting our blog post: Best Online Business Bank Accounts 2021.
Disclaimer
At Business.org, our research is meant to offer general product and service recommendations. We don't guarantee that our suggestions will work best for each individual or business, so consider your unique needs when choosing products and services.