Citibank Business Accounts Review: You Can Probably Do Better than This Global Bank
---
Citibank has plenty of accounts and services for small businesses—but it's also got a rotten reputation.
Convenient and cost-saving packages
Comprehensive products and services
Negative reviews and reputation
Very limited availability
So you think you want a Citibank business account, but you want to make sure you're making the right choice (after all, that's your hard-earned business cash you're talking about). You're in the right place.
In our Citibank review, we'll tell you all about what types of bank accounts Citibank has to offer and what other business products you can get. More importantly, we'll tell you about the pros and cons of banking with Citibank so you can make an informed choice.
Let's see if this global bank is right for you.
Citibank is probably not the best choice for anyone
Usually, this is where we say, "[Company] is best for [type of business or business needs]." But frankly, we don't think Citibank is best for anyone. It's not widely available, its pricing is fine but not amazing—oh, and it's another scandal-riffic big bank facing government action.
What kinds of scandals and government action, you ask? You know, just overcharging customers, misleading loan borrowers, deceptive marketing and overbilling—stuff like that.
Citibank fast facts
| | |
| --- | --- |
| Feature | Citibank |
| Online banking | ✔ |
| Mobile banking | ✔ |
| In-person banking | ✔ |
| Branch locations | About 700 |
| ATMs | Over 60,000 |
| 24/7 support | ✘ |
| Customer service options | Phone, online chat |
So instead of telling you who Citibank is best for (no one!), we'll tell you who Citibank is trying to appeal to. And that's businesses in a few select cities who want bundled solutions from their banks (more on this below). While Citibank accepts customers from many types of businesses, it specifically calls out a few industries:
Private health care professionals
Property managers and landlords
Attorneys
Accountants
If that sounds like you, and you don't mind handing over your cash to a bank with a notoriously bad reputation, then Citibank might be the bank for you. Assuming, of course, that you're in one of the nine states Citibank operates in (plus the District of Columbia).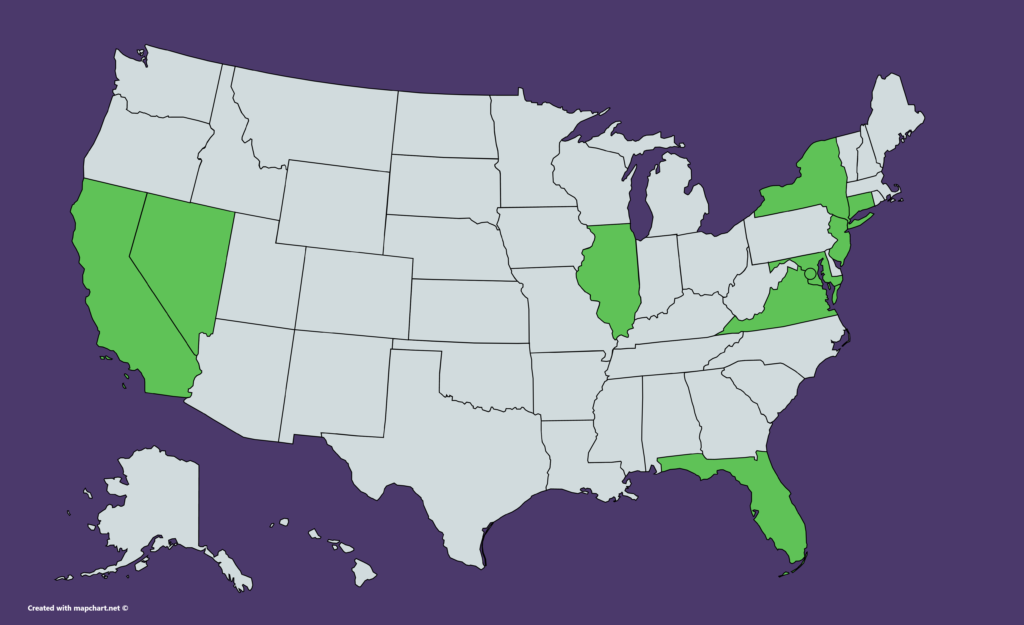 And when we say it's in those states, we really mean it's in very specific large cities in those states. It's not called Citibank for nothing. So unless your business is in a major metropolitan area, Citibank probably won't work for you. (Don't worry—you're not missing much.)
Still think Citibank's your best option? That's fine—we trust your judgment. So let's go ahead and explore what Citibank can offer your small business.
Citibank checking and savings accounts
You can find options for both business checking and savings at Citibank. The fees on these accounts are pretty competitive with what you'd find at other banks.
Checking accounts
Citibank offers four checking accounts that can work for many kinds of businesses, in addition to a few checking accounts meant for specific industries.
Citibank small-business checking accounts
Feature
CitiBusiness Streamlined Checking Account
CitiBusiness Flexible Checking Account
CitiBusiness Checking Account
CitiBusiness Interest Checking Account
Min. opening deposit
Unlisted
Unlisted
Unlisted
Unlisted
Monthly fee
$15
$22–$30

(varies by state)
$22
$22–$30

(varies by state)
Monthly fee waivable?
✔
✔
✘
✔
Earns interest?
✘
✘
✘
✔
Free transactions
250
500
0
25
Free cash deposits
$5,000–$10,000

(varies by state)
Up to $20,000
$0
$5,000–$10,000

(varies by state)
In-network ATM fees
$0
$0
$0
$0
Open an account
Apply Now
Apply Now
Apply Now
Apply Now
Data effective 01/20/20. At publishing time, rates, fees, and requirements are current but are subject to change. Offers may not be available in all areas.
Despite what the clunky name might lead you to believe, the CitiBusiness Streamlined Checking Account is CitiBank's most basic checking account—and the best choice for businesses that won't keep a high minimum balance. It has the lowest monthly fee, and it comes with some (but not a lot of) free transactions and deposits. You can waive the monthly fee if you keep a $5,000 average monthly balance.
The CitiBusiness Flexible Checking Account doubles the amount of free transactions and deposits you get. Of course, the monthly fee is also twice as much as the fee on the Streamlined account (in most states). But if you keep a high enough balance to waive the fee, this is the better deal. Speaking of which, you'll need an average account balance of $10,000 to waive the monthly service fee on this checking account.
While the CitiBusinesss Checking Account has the simplest name, it's not the simplest account. This one is an analyzed checking account, which means you don't get any freebies. Instead, you get earnings credits based on your account balance. You can use those earnings credits to offset fees, including transaction fees, cash deposit fees, and the monthly maintenance fees. Most analyzed checking accounts work best for businesses with high account balances—and this one is no exception.
Earnings credits
Unlike most banks, Citibank lets you earn earnings credit on any business checking account—not just analyzed checking. Account balances over $5,000 qualify for earnings credits (though higher account balances will get you more).
The CitiBusiness Interest Checking Account is Citibank's interest-bearing checking account. Citibank doesn't list the APY (annual percentage yield) on this account, so we're not sure how much you'll earn. Note that this account doesn't give you many free transactions or cash deposits. If you don't need constant access to all your money, you might be better off with a cheaper checking account and a business savings account. But if you want frequent access and to earn interest, this account will do the trick.
Need a business debit card?
Each CitiBusiness checking account above comes with a free debit card.
The accounts above are versatile enough to work for most types of businesses, but Citibank also has a few specialized checking accounts:
Escrow accounts
IOLTAs, IOLAs, and IOTAs
Deposit Administrator accounts
Security Deposit Administrator accounts
These accounts comply with state regulations, so you won't have to worry about getting in trouble because of your business banking.
Savings accounts
Citibank gives you three different options for business savings. Which one you choose will probably depend on how—and if—you need to use your money.
Citibank small-business savings accounts
| | | | |
| --- | --- | --- | --- |
| Feature | CitiBusiness Insured Money Market Account | CitiBusiness Savings Account | CitiBusiness Certificates of Deposit |
| Min. opening deposit | $1 | $1 | $1 |
| Monthly maintenance fee | $10 | $10 | N/A |
| APY | Unlisted | Unlisted | Unlisted |
| Transactions allowed | 6 per period | 6 per period | N/A |
| Can write checks? | ✔ | ✘ | ✘ |
| Open an account | Apply Now | Apply Now | Apply Now |
Data effective 01/20/20. At publishing time, rates, fees, and requirements are current but are subject to change. Offers may not be available in all areas.
The CitiBusiness Insured Money Market Account and CitiBusiness Savings Account appear pretty similar: they share the same minimum deposit and monthly service fee, and both limit your access to your money to a handful of transactions each month.
One big difference? CitiBusiness Savings doesn't let you write checks, while the money market account does.
Another key difference is the interest rates. The simple savings account has a fixed rate, regardless of your account balance. The money market account, on the other hand, gives you a higher interest rate if you maintain a higher account balance. Of course, Citibank doesn't publish the rates on its business accounts, so we can't tell you exactly what those rates will be. (But based on the rates for its personal accounts, we don't imagine they're high-yield savings.)
Then there's CitiBusiness Certificates of Deposit. Like pretty much all certificates of deposit (CDs), these don't give you any access to your money until your term is up. As a rule, CDs generally have higher interest rates than other types of savings accounts. But again, Citibank doesn't list business account rates, so we can't confirm that in this case.
All about business savings accounts
Want to learn more about how savings accounts, money market accounts, and certificates of deposit compare? Check out our guide to the types of business savings accounts.
Citibank packages and industry solutions
There's a good chance your business needs more than just a checking account and a savings account. You might also need things like merchant services, a credit card, or a business loan (all of which we cover in the next section).
If that describes you, and you work in certain industries, then Citibank has some packages just for you. These packages give you discounts on various Citibank products.
For example, the CitiBusiness Solutions for HealthCare Professionals account package waives the monthly maintenance fee on a checking account, gives you a discount on merchant services, gets you better APY on a money market account, reduces the fees on a term loan—and more.
The CitiBusiness Solutions for Legal Professionals account package, on the other hand, gives you unlimited sub-accounts for your IOLTA or IOLA account, unlimited free wires on your IOLTA or IOLA, and a free check scanner (among other things).
If you don't qualify for one of Citibank's industry-specific packages, you can still get CitiBusiness Preferred Banking. Like other solutions, it gives you better rates and discounts on certain products and services, making it a good choice if your business uses Citibank for many things.
So if your business plans require more than just a business bank account, an account package might be worthwhile. Sure, you're still banking with Citibank, and we don't recommend that—but at least you're getting a good deal while doing so.
Other small-business products and services from Citibank
You've seen Citibank's deposit accounts, but Citibank's got a few more business products up its proverbial sleeves. Let's dig into those.
Compare Citibank's small-business lending
| | | | |
| --- | --- | --- | --- |
| Loan | Type | Lowest listed APR | Get a loan |
| Citibank Business Credit Account | Line of credit | Unlisted | Apply Now |
| Citibank Business Installment Loan | Term loan | Unlisted | Apply Now |
| Commercial Mortgage | Commercial real estate loan | Unlisted | Apply Now |
Data effective 01/20/20. At publishing time, rates, fees, and requirements are current but are subject to change. Offers may not be available in all areas.
Unfortunately, Citibank provides absolutely no information about any of these financing products, so it's hard to compare them to what you can get from other banks and alternative lenders.
In most cases, traditional banks like Citibank have competitive, low rates. They also tend to have high application requirements, though, so you'll need a great credit score and high revenue to qualify.
Small-business credit cards
Citibank offers two business credit cards.
First up is the CitiBusiness / AAdvantage Platinum Select World Mastercard (what a mouthful). As the too-long name suggests, this card earns you travel miles on your purchases. So if you're the jet-setting type and American Airlines is your airline of choice, this card was made for you. It has a $99 annual fee, but your first 12 months are free.
If you're less into travel and more into buying stuff in bulk, consider the Costco Anywhere Visa® Business Card By Citi. (Who named these?) This card is exclusively for Costco members, and it lets you earn cash back on your purchases (not just at Costco). This card has no annual fee—unless you count the cost of your Costco membership.
CitiBusiness ThankYou credit card
You might have heard about Citi ThankYou Rewards—Citibank's loyalty rewards program. At one point, Citibank offered a CitiBusiness ThankYou credit card account, but as far as we can tell, that offer has expired. Sorry.
Miscellaneous
And finally, Citibank offers a few more products and services for business customers:
Invoicing and payments
Merchant services
Payroll management
Wire transfers and ACH payments
Overdraft protection
Account and check reconciliation
What customers say about Citibank
Customers don't have the best opinion of Citibank. It has low scores on Trustpilot, earning a 1.8 as Citi.com and a 1.9 as Citibank National Association.1, 2 And while its Bank Branch Locator score is higher, at 3 out of 5, it's still not great.3
Reviewers complain about a wide variety of things:
Unhelpful branch staff
Poor customer service over the phone
Difficulty reaching customer service in the first place
High/unexplained fees
Broken software/website
Inadequate response to fraud
Improper credit reporting
Failure to honor credit card rewards
Racism from staff
The few positive reviews we saw praise the helpful fraud department and the helpful customer service. So it is possible to have a good experience with Citibank—just unlikely.
Our experience
We tried contacting Citibank to verify some information for this review. Unfortunately, its online chat is only for customers—and so are its phone lines. We were unable to get ahold of a real person, and every attempt ended with a recorded message telling us to visit a local Citibank branch.
Citibank also has the distinction of getting an F from the Better Business Bureau.4 The reasons? Well, there's that government action we mentioned, as well as Citibank's "[f]ailure to respond to . . . complaints filed against business" and the number of "complaints filed against business that were not resolved."
In other words, not only are customers mad at Citibank (which is true of most banks), but Citibank doesn't seem to even be trying to do anything about it.
So if all these reviews are anything to go by, you're not going to have the best time with Citibank. See why we suggested you bank somewhere else?
The takeaway
We've given you the details on its deposit accounts and other products—now you have to decide for yourself whether Citibank is the right financial institution for you.
On the one hand, you can get convenient packages that give you discounted banking. On the other hand, you're getting that from a bank with a pretty bad reputation and a history of scandals.
Is it worth the trade-off? That's up to you.
Ready to consider opening a business account somewhere else? Check out our rankings of the best banks for small business.
Disclaimer
At Business.org, our research is meant to offer general product and service recommendations. We don't guarantee that our suggestions will work best for each individual or business, so consider your unique needs when choosing products and services.
Sources