Best Free Business Checking Account
---
The best things in life are free—like these small-business checking accounts.
Last Updated: More than 6 months
We refreshed this article to keep it nice and up to date. Nothing changed in our ranking—we just made a couple small tweaks to prices and stuff. We are aware that SunTrust will soon be merging with BB&T, though. We'll update our rankings as necessary when that happens.
What's better than a business checking account? A free business checking account, of course!
Lucky for you, we've done the research and found the best free checking account options out there. You'll find our top picks below, along with some answers to frequently asked questions about business checking.
Now, let's find your new account.
How free is free?
Our top five banks don't have a monthly service fee for checking accounts, but they may charge fees on transactions, deposits, and overdrafts.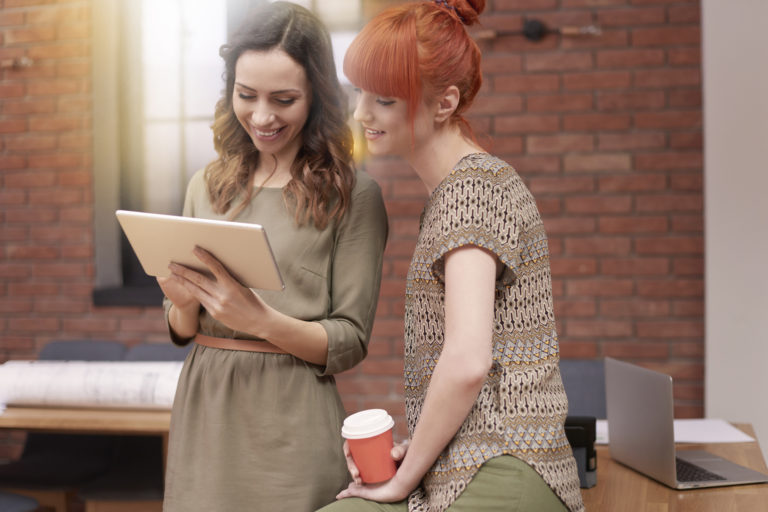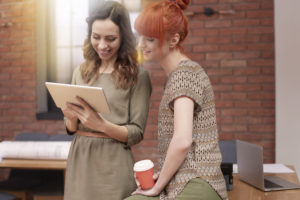 Compare the top free small-business checking accounts
Data effective 11/07/19. At publishing time, rates, fees, and requirements are current but are subject to change. Offers may not be available in all areas.
Azlo: Best free business checking account
No checking fees
Excellent customer reviews
Available across the country
Checking accounts only
Can't use checks
Azlo is our favorite free small-business checking account. There are no monthly fees—or fees, period. Planning on making a bunch of transactions? Go for it. Got a bunch of checks to deposit? That's fine. Need to use your debit card to withdraw cash from an ATM? Have fun. Accidentally overdraft your account? That's okay. Azlo won't charge you fees on any of that. No wonder it's the top dog in this ranking.
We should point out that while we recommend Azlo to most small-business owners, it's not a good fit for businesses that need to deposit cash or that use checks; you can't do either of those with Azlo's accounts. Likewise, while it's perfect for basic business banking, keep in mind that Azlo doesn't offer a savings account, a credit card, or merchant services. If those things are important to you, take a look at our next bank.
Even with those disclaimers, Azlo's fee-free checking options make it an obvious choice for most small businesses.

Azlo
Our verdict
Azlo doesn't charge any of the usual fees, which makes this online bank perfect for basic business checking needs.
Small Business Bank: Most loved by customers
Availability in all states
Excellent customer reviews
Small opening deposit
No physical locations
Outdated website and app
Small Business Bank is another great choice for a free business checking account—at least, if you believe what its customers say. Small Business Bank has rave reviews from business owners—better than any other bank on this list. It's hard to say what those business owners love more: Small Business Bank's excellent customer service or its minimal fees.
Like Azlo, Small Business Bank doesn't charge any kind of maintenance fee. And if that's not free enough for you, know that Small Business Bank also doesn't charge transaction fees or deposit fees. And while it does require a minimum opening deposit, that deposit only has to be $5—less than a sub sandwich. So if you want a well-reviewed free checking account, look no further than Small Business Bank.

Small Business Bank
Our verdict
Small Business Bank has excellent customer reviews and no fees, making it a good option for business owners.
Axos Bank: Best for established businesses
Interest-bearing checking accounts available
Nationwide availability
Unlimited ATM fee reimbursement
High minimum opening deposit
Limited customer support hours
We'll cut to the chase: Axos Bank doesn't charge a maintenance fee on its business checking account, but it's not a cheap option. The minimum deposit is $1,000. So if you want a free account because you don't have much cash on hand, you should go with another bank on this list. But if you want a free business checking account because fees are dumb—and you have an established business—then Axos Bank deserves your attention.
Besides having no monthly fee, Axos Bank also offers unlimited reimbursement on ATM fees. And while it does charge transaction fees, it gives you 200 free monthly transactions first. Axos will even give you 50 free checks when you open an account. So if you can afford that opening deposit, it has a lot to offer. And if you ever decide you don't need a free account anymore, you can even upgrade to Axos's interest-bearing checking account.

Axos Bank
Our verdict
Axos requires a hefty opening deposit, but its free checking account is a great value for checks and ATM fees.
Citizens: Best customer service
24/7 customer support
Support through phone, chat, and email
No monthly service fee for checking
Limited to 11 states
Low business savings APY
Maybe you're the kind of person that keeps customer service on speed dial. In that case, consider Citizens. This bank has the best customer service options of any bank on this list. That means 24/7 customer support, yes, but it also means that you can contact customer support through phone, online chat, email, or even social media. (Sorry, no homing pigeons.)
Best of all, you get that with Citizens' free checking account. Now, Citizens isn't as free as, say, Azlo and Small Business Bank; while Citizens doesn't charge a maintenance fee, it gives you only 200 free transactions a month. Still, that's probably more than enough for smaller businesses. So if you want a free checking account plus ultra-accessible customer service, give Citizens a go.

Citizens
Our verdict
Citizens offers excellent customer support for its free checking account, but transaction-heavy users may end up with some fees.
Huntington Bank: Best one-stop shop
Availability of loans, credit cards, and more
Extensive resources for business owners
No monthly maintenance fee for checking
Low number of free transactions
Only available in 10 states
Let's be real: a free checking account is just the beginning. As your business grows, you'll need more finance products, like business loans, credit cards, savings accounts, merchant services, and more. Huntington Bank has all that and then some. In addition to the usual financial products, you'll even find things like insurance and cybersecurity products—useful complements to your free checking account.
But let's focus on that checking account for a second. Like the rest of our recommended checking accounts, there's no monthly fee, so you don't have to worry about meeting certain requirements to waive one. Huntington Bank does have the lowest number of free transactions, though—just 100. If you make fewer transactions than that, Huntington Bank offers a good free checking account (and plenty more).

Huntington Bank
Our verdict
Huntington Bank has no monthly fee and gives you 100 free transactions a month—plus it offers plenty of other good products.
How free is free? (Part two)
Most of our honorable mentions charge a monthly maintenance fee, but the banks will waive that monthly fee if you meet certain requirements. We'll be sure to point those requirements out for you.
KeyBank: Best for cash-heavy businesses
If cash is king for your business, take a look at KeyBank. It lets you deposit up to $25,000 with no fees—more than triple what other banks offer. And if you have cash left after that, KeyBank has the lowest deposit fees we've seen. Plus, KeyBank has a low $5 monthly fee that you can get waived with an average balance of just $1,000 in your checking account.
US Bank: Best for scaling businesses
If you see your business going places—big places—then you might want to start checking with US Bank. Its basic checking account doesn't have a monthly fee, and it gives you 150 free transactions per month. Once you outgrow that, you can move on to its more advanced checking accounts. Those have monthly fees, but you can waive them by maintaining a (large) balance. And when you really hit it big, you can go with its Premium analyzed account, so US Bank is perfect if you want a bank account that grows with you.
TIAA Bank: Most ATMs
Is your business debit card your best friend? Are you constantly on the prowl for an ATM? Then check out TIAA Bank. This online bank has more ATMs than any other bank on this list (80,000 of them, in fact). Even better, most of those are fee-free, so you can avoid hefty ATM fees. And if you do rack up a few, TIAA will reimburse them all with a minimum balance of $5,000. Oh, and did we mention that TIAA doesn't charge a monthly fee? If you need ATM access, give TIAA a look.
SunTrust: Best for few transactions
SunTrust doesn't charge a monthly fee during your first year; after that, you can get the fee waived by having just five transactions a month. Just note that SunTrust offers relatively few free transactions each month—only 50—so it's not right for small businesses with tons of transactions. But if you have only a few, and you'd rather get your monthly service fee waived by making transactions that carry a big balance, SunTrust might be right for you.
Bank of America: Most locations
If you prefer that person-to-person touch, you might like Bank of America. It has the most branches of our recommended banks—about 5,000 locations in 37 states. Bank of America has a $14 monthly fee, but it offers several ways to waive it: you can use a Bank of America debit card or credit card to spend $250 or more, join its Preferred Rewards for Business program, or maintain a certain balance (a $5,000 monthly average, a $3,000 daily minimum, or a $15,000 monthly balance across several accounts).
Your local credit union
There's a good chance your local credit union belongs on this list. You might find that your credit union offers free (or heavily discounted) checking account options for smaller businesses. But we can't review all the credit unions in the nation (sorry!), so you'll have to find out for yourself.
Grow your business today
Browse hundreds of loan options, custom-tailored to your business and budget needs, from a single, simple platform.
Free business checking accounts we don't recommend

Santander
Santander
Santander charges a $7.50 monthly maintenance fee on its basic checking account; it's waivable with a $1,500 balance. But note that you only get 50 free transactions a month.

PNC
PNC
You can waive PNC's $10 monthly fee with a $500 minimum balance or by spending $500 on your business credit card.

M&T Bank
M&T Bank
To waive M&T Bank's $10 service fee, you simply need to maintain a $2,500 average balance. Just watch out for those high transaction and deposit fees.

Capital One
Capital One
Capital One used to offer free business checking through Spark Business, but it's not accepting new customers.

CitiBank
CitiBank
CitiBank has an F with the Better Business Bureau, so we recommend steering clear. If you must, you can waive its $15 monthly fee with a monthly balance of $5,000.

Wells Fargo
Wells Fargo
Wells Fargo also has an F with the BBB. But if you don't care that it's the target of government action, you can waive its $10 monthly fee by keeping a $500 balance.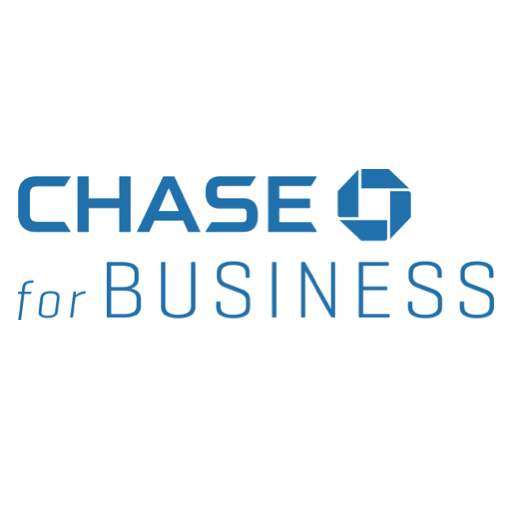 Chase
Chase
Chase is known to have illicit business practices, so we'd advise you steer clear. Its business checking has a $15 service fee, which you can waive with a $1,500 daily balance.
FAQS about small-business checking
How do I waive the monthly service fee?
Pretty much all banks we looked at let you waive their monthly fee (except TD Bank), but how you get it waived does vary from bank to bank. That's why we highlighted how you can waive the monthly fee at specific banks in our reviews above.
But in most cases, you have to carry a minimum balance or maintain a certain average account balance. Sometimes that balance is as low as $500, but we've also seen as high as a $5,000 average monthly balance.
What other fees should I know about?
Aside from a monthly service fee, most banks charge transaction fees, deposit fees, and overdraft fees. And if you use your debit card to withdraw cash from ATMs, you might also end up with ATM fees.
What if I don't want to pay those fees?
Well, the good news is that these fees are pretty avoidable. Pretty much all banks give you a certain number of free transactions or let you deposit a certain amount of cash for free.
If you're concerned about overdraft fees (we've been there), you can always sign up for overdraft protection by linking your small-business checking account to another account, like a savings account or a personal checking account. Or, you know, try not to overdraft your account in the first place.
As for ATM fees, many banks have "in network" ATMs that let you withdraw cash without paying a fee. And if that's not an option, some banks will refund you a certain amount of ATM fees each month.
The takeaway
Azlo is our pick for the best free business checking account, but it's hardly your only option. Several other banks have no service fees, and many even offer no or reduced fees on things like transactions, deposits, and ATMs.
So go ahead and get your new checking account—and enjoy your free business banking.
Now that you have a business checking account, brush up on the small-business bookkeeping basics to keep your accounts in order.
Disclaimer
At Business.org, our research is meant to offer general product and service recommendations. We don't guarantee that our suggestions will work best for each individual or business, so consider your unique needs when choosing products and services.