What You Should Know about the Better Business Bureau: How the BBB Can Help or Hurt Your Business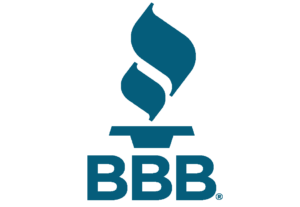 If you're like most business owners, you've heard plenty about the Better Business Bureau (BBB) over the years. Before you owned a business, you probably knew that it reports on businesses. And now that you have your business, you probably know that you can choose to be BBB accredited.
What you may not know, though, is whether you should care about BBB accreditation―or the BBB in general, for that matter.
Well, we're here to tell you all about the BBB. We'll explain how it works and how you can get accredited. More importantly, we'll help you figure out what kind of effect the BBB can have on your business―for better or worse.
What is the Better Business Bureau?
The Better Business Bureau, often called simply the BBB, is a nonprofit organization that reports on businesses. It's been around since the early 20th century, and it's a household name at this point.
The Better Business Bureau website has pages for many businesses, and users can look up businesses to see information ranging from the business location to contact information to customer reviews to complaints.
If a business is BBB accredited (more on that below), the page will also indicate that and show the BBB accreditation seal.
BBB competitors
While the BBB might be one of the older business-rating organizations out there, it's not the only kid on the block. Companies like Angie's List, Yelp, and Google provide other good places to evaluate a business.
Perhaps most importantly, these business pages also have a BBB rating, which ranges from A+ (best) to F (worst). As the BBB website clarifies, these ratings are meant to indicate "the BBB's opinion of how the business is likely to interact with its customers."1
Put simply, the BBB tries to help people choose reputable businesses. As part of this mission, it grades businesses.
Sounds simple enough, right? Well, maybe.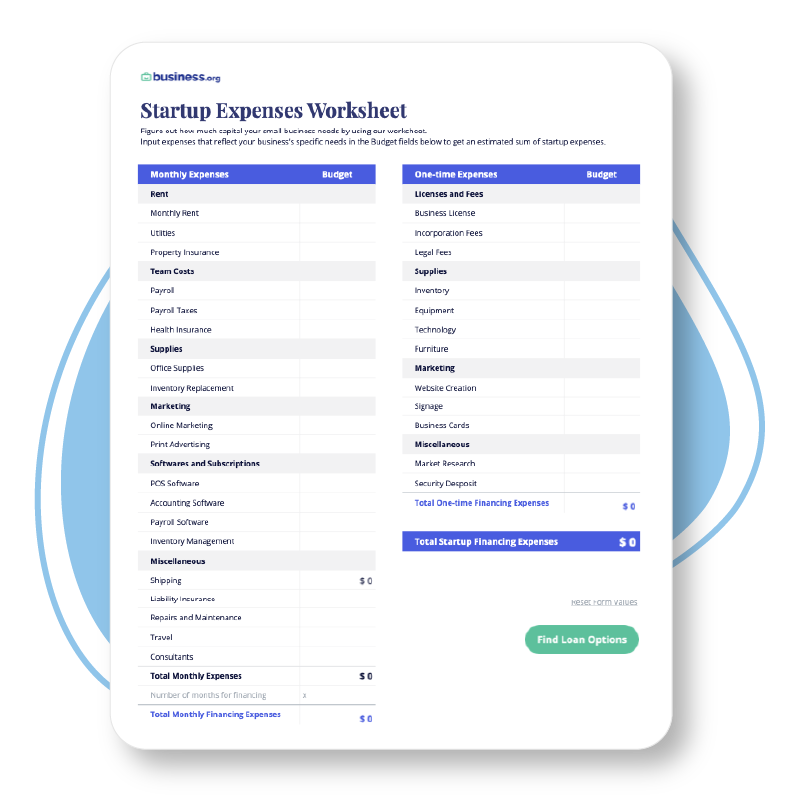 Do you know how much it'll cost to start your business?
Try our free startup costs worksheet to calculate expenses and estimate how much capital you need to launch.
Common Better Business Bureau misconceptions
For some reason, many people misunderstand what the BBB is. They don't realize it's a nonprofit and instead believe that it's a government institution of some sort.
So let's make this very, very clear: the Better Business Bureau is not a government organization. It isn't affiliated with the government. It has no legal power. It's just a nonprofit.
Sure, the "Bureau" part of Better Business Bureau is a little misleading. But we promise you, the BBB is not part of the government.
That means that the BBB has no real power. Reporting a business to the BBB doesn't do anything, except maybe change its BBB rating. Seeing that a business has BBB accreditation doesn't mean anything, except that it jumped through some hoops and paid some money to get that accreditation (more on why in just a minute).
Yes, those hoops include making sure the business isn't in trouble with the government and that it doesn't have too many outstanding consumer complaints, but that's not the same as making sure it's an honest, ethical business.
Heck, even a business's BBB rating may not mean much. While ratings are supposed to reflect everything from licensing issues to government action to consumer complaints, there are plenty of examples of bad businesses and organizations getting A ratings, perhaps because they paid enough money.
In other words, BBB grades may have nothing to do with actual business practices and everything to do with how much a business paid the BBB.
Why we reference the BBB
Business.org sometimes refers to BBB grades in our brand reviews, even though we know the grades are a little hokey. We don't usually pay much attention to higher grades, but we do mention when a business has an F. That's because it generally indicates the business is in big trouble with the government.
And speaking of money, let's talk about BBB accreditation for a minute.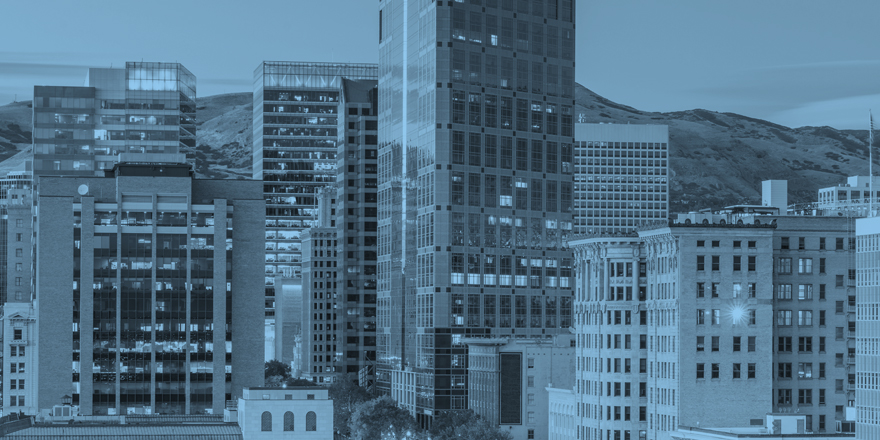 Browse hundreds of loan options, custom-tailored to your business and budget needs, from a single, simple platform.
How to get BBB accredited
Your website doesn't have to be accredited to show up on the Better Business Bureau website. But if you are, you'll get a special BBB seal on your business's BBB listing. Plus, you can show that you're BBB accredited with a seal (complete with the BBB logo) on your own website and a certificate in your business.
Keep in mind, the BBB seal isn't a seal of approval. It just means that your business met the accreditation standards and paid a fee. It doesn't mean anything about your credibility or trustworthiness (though we're sure you have both in spades).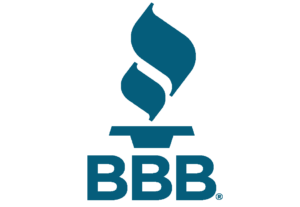 To get accreditation, you'll need to submit an application and pay accreditation fees.
First, you need to get in touch with your local BBB chapter. Your chapter will depend on where your business is located. A few states have more than one BBB chapter, and some chapters cover more than one state. You can look up your local chapter on the BBB website.
Then you can apply for accreditation with your chapter. You can do this online, if you like. Note that your business will need to be at least six months old to qualify.
You'll probably get asked for more information about your business, including contact info, any professional accreditations and licenses, and even references. To meet the BBB's accreditation standards, you may also have to show that your business isn't in trouble with the government. And if you have open complaints on your business's BBB page, you'll have to take care of those.
BBB dispute resolution
BBB accreditation also gets you access to its dispute resolution services. When customers file complaints, the BBB will make sure the customers are legitimate and give you a chance to respond. It can even provide mediation help for disputes that aren't easily resolved.
Oh, and you'll have to pay the fee. BBB accreditation fees depend on your business location and size, but you can expect to pay at least $500 for a small business. (Large businesses with more than 2,000 employees can pay over $10,000.) And don't forget―it's an annual fee, so you'll have to pay it each year.
Sound like a lot? Well, you're not wrong. Some business owners, when faced with the accreditation process, decide it's not worth it.
"As it turns out, getting accredited takes a LOT of work. Not only do you have to pay membership fees, you have to fill out tons of paperwork and meet your local BBB office representatives.

"We ended up giving up on BBB because we already have a decent reputation in our industry and we've been published in a variety of well-known media outlets. The ROI of time versus the benefit we would get from the accreditation from BBB simply made no sense for us."
But other business owners swear that the accreditation process―hefty fees and all―can be a game-changer for your business.
"Most business owners will gawk at the annual dues. In my opinion, they are just not seeing the value in the membership and/or not utilizing it properly. In every business, there are always potential clients that need that little extra before they decided to pull the trigger with your company. In many cases, a BBB membership is that little extra. What little it costs to have a BBB membership is far outweighed by how many extra customers you can acquire because of the membership."
But let's get back to your business. Now that you know all the facts about the BBB, is it worth pursuing accreditation?
Should your business be BBB accredited?
We asked business owners about their experiences with the BBB. From what we heard, most of them understood all the facts about what the Better Business Bureau is and how it works. Even so, we got several different opinions on how valuable the BBB is to businesses.
Many business owners reported that they were happy to be BBB accredited. Several of them said that their robust BBB profile, complete with BBB accreditation, helped customers find and choose their business.
"BBB has been very valuable to us. In our particular line of work, being accredited by the BBB demonstrates to potential clients that we are a business of integrity and we stand by our word.

"For example, we have had clients reach out to us simply because they found us on BBB's website. They state that our being listed on BBB's website was the main reason they called us because they believed us to be trustworthy. Being listed on BBB's website really helps set us apart from our competitors who are not accredited with the BBB or even listed on their site."
Of course, we also heard from several business owners who said that their BBB accreditation didn't really pay off.
"I paid for the BBB service for one year, but didn't find it worth it. Most reviews come through Yelp or other services, so we found more value having good reviews there for our business. We did have one customer make a complaint to BBB, and we addressed it with them immediately. But overall, most people looking for our services are not using the BBB. Once our membership expired, they were pretty persistent in getting us to renew, but eventually we got them to stop contacting us."
And some business owners actually thought that the BBB could actively harm businesses.
"Business owners need to know that the rating given by the BBB is totally arbitrary. Some of it comes from customer reviews but a large portion comes from their subjective internal decision about the trustworthiness of your business. Additionally, very few customers rate businesses on BBB relative to other sites like Yelp so one bad review could cause a poor grade which is a business risk."
In other words, there's no one answer. In some fields and locations, BBB accreditation can help your business stand out and help consumers trust you. But many customers are looking elsewhere for advice these days, so the BBB might not help you that much. A bad grade or negative reviews could harm your business―and there's nothing you can do about it.
It's complicated. And it's one of those decisions you'll have to make for your own business.
While the Better Business Bureau doesn't have any real power or authority, it can have an effect on your business. BBB accreditation could bring customers to your business―but you'll have to pay for the privilege. And bad reviews or an arbitrary bad grade could damage your reputation.
You'll have to decide for yourself if BBB accreditation is worth it for your business. But at least now you'll know exactly what you're getting into.
It may not matter what the BBB thinks of your business, but there are bureaus out there that do matter―a lot. Learn more about how your credit score affects your business.
Disclaimer
At Business.org, our research is meant to offer general product and service recommendations. We don't guarantee that our suggestions will work best for each individual or business, so consider your unique needs when choosing products and services.