Best Business Lines of Credit in 2020
---
Business line of credit or a small-business loan? One can get you out of a jam fast. Business.org contrasts, compares, and reviews the best BLOC options for your small business.
Last Updated: 1 month ago
We made some updates to the tables on this page to reflect current pricing for each brand. None of the changes were significant enough to affect our rankings, but we'll continue to keep an eye on things.
Our Approach
20
Brands considered
12
Features compared
30
Days of research
21
Business owners talked to
A business line of credit, also known as revolving credit, is different from a business loan. Instead of borrowing one lump sum of money as with a term loan, you borrow up to a set credit limit and pay interest only on the amount of cash in play. As long as your monthly payments are on time and the credit limit isn't exceeded, you can borrow and repay at will. It works essentially the same way as a personal credit card—except you'll probably want to handle a business line of credit (or BLOC) more carefully than you do your personal plastic.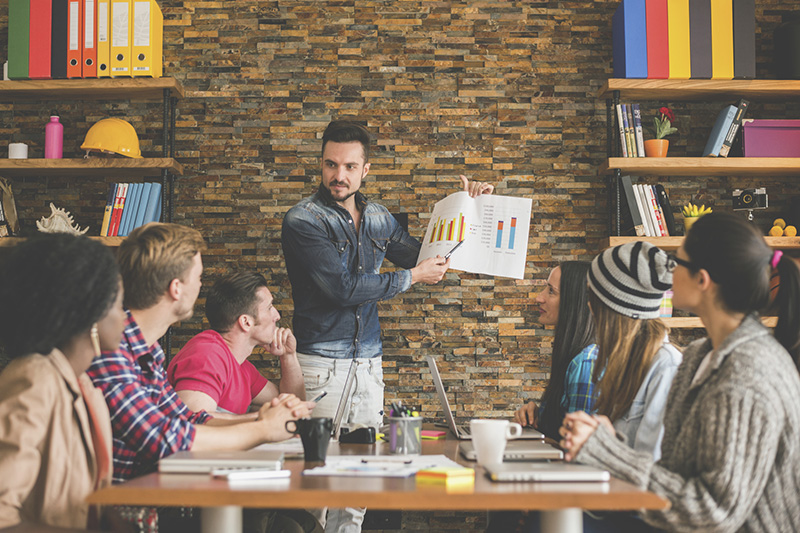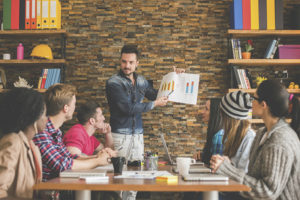 BLOCs are good for small businesses with short-term or cyclical cash flow needs, like taking advantage of an urgent business opportunity or meeting payroll during a seasonal slow period. Most BLOCs are unsecured, meaning they don't require collateral, and can also be approved more quickly than term loans, sometimes in as little as a day. They offer more flexibility, and the credit limits are usually smaller amounts than term loans, topping out at $500,000 with most lenders.
Business.org researched several business line of credit outlets, ranging from traditional banks to online lending marketplaces, to determine the best options for your small business. We then narrowed the field down to our top five favorites and also included an overview of our eight runners-up.
Compare business lines of credit
Data effective 11/11/19. At publishing time, rates and details are current but are subject to change. Offers may not be available in all areas.
Most business line of credit providers require a personal FICO credit score of at least 600, though some have a lower bar, and others have a much higher requirement (usually traditional lenders, such as banks and business credit bureaus). Online lenders tend to have less rigid credit report qualifications than banks, but they also offer lower credit lines and higher interest rates on average. Banks can extend fatter BLOCs but typically require substantial revenue, solid credit scores, and—in some cases—collateral that could end up being seized should you miss monthly payments.
Access to multiple lenders
No costs for use
Unpredictable parameters
6-month business history requirement
New York company Lendio doesn't directly establish business loans and lines of credit; it's a financial matchmaking service of sorts that connects money borrowers with a network of money providers (some of which appear elsewhere in this review, like BlueVine and OnDeck). It's also free, which allows you to browse a wide variety of lenders with no risk—for newbies to the "alternative" online small-business loan experience, Lendio makes it simple to jump in and learn more.
Since you're dealing with a large pool of lenders, there's many a variable when using Lendio. BLOCs ranging from as little as $1,000 to as much as $500,000 are available, with interest rates spanning from 8% to 24%. Likewise, annual fees differ by lender, as do term lengths and possible collateral requirements. Again, the essential draw of Lendio is its one-stop shopping portal to an extensive aggregation of lending sources, which can save time and, if you do your homework, money.
Simple, quick process
Low credit requirements
Limited availability
Pricier plans
California-based lender BlueVine has been in operation since 2013, providing funds totaling $1 billion to over 10,000 small businesses in those five years. While it's not the cheapest business line of credit available, BlueVine's qualifications are relatively easy to meet: a minimum 600 personal credit score, at least six months in business, and an annual $100,000 in revenue. The application process is also short and streamlined, and your business line of credit could be ready to access within two to seven days.
BlueVine BLOCs come in two varieties: Flex6, a six-month repayment plan, and Flex12, which spans 12 months. To qualify for a Flex6, you'll need to show at least six months in business, a 600+ personal credit score, and revenue of $120,000 a year.
Flex12 requires your business to be an LLC or a corporation, as well as prove two years of business history, a personal credit score of 650+, and annual revenue of $450,000 (or $900,000 annually and a credit score of 620+). However, neither plan is available in Kentucky, Nevada, New Hampshire, North Dakota, South Dakota, Tennessee, or Vermont, and nonprofits and financial service businesses aren't eligible to work with BlueVine.
Grow your business today
Browse hundreds of loan options, custom-tailored to your business and budget needs, from a single, simple platform.
Low interest rates
Fast turnaround
Poor startup compatibility
Strict requirements
Online lender Funding Circle was launched in the UK in 2010 and now has offices in San Francisco, Germany, and the Netherlands. The company doesn't specify how much annual business income you'll have to show to qualify, but it does require a minimum 620 FICO score and offers BLOCs up to $500,000 with interest starting at 4.99%. Funding Circle's application process takes about 10 minutes, and while it does require extensive documentation, it promises a decision within 24 hours of submission.
The low interest rates and quick turnaround should be attractive for small businesses. But most everything else about Funding Circle indicates that not-quite-established smaller enterprises with a short track record and no solidified plan going forward may want to look elsewhere. Funding Circle is technically an online lender, but its more stringent guidelines and credit score requirements are closer to those of a standard bank. If your business is already strongly rooted and looking for a bigger line of credit, though, Funding Circle might be the way to go.
Easy qualification
Speedy approval
High interest rates
Maintenance fees
New York City–based OnDeck was among the first companies to dive into online lending after its establishment in 2007, and it has some of the most lenient business line of credit requirements in the marketplace. To qualify with OnDeck, your enterprise needs to have been in business for only a year, with $100,000 in yearly income and a majority owner with a personal credit score of 600+. If you've been turned down everywhere else, OnDeck is a viable Hail Mary call.
But you'll pay for it, as OnDeck's relaxed requirements don't come cheap. For BLOCs up to $100,000, the interest rates bounce between a tolerable 13.99% and a less-so 39.99% for a draw term of six months. Also, while there is no fee to draw money, there is a monthly $20 maintenance fee (which is waived for six months should you take out $5,000 or more within the first five days). Like other lenders reviewed here, OnDeck's application process can be completed in 10 minutes with approval in under 24 hours and line of credit establishment within two days.
Low interest rates
Small-business cooperation
Negative customer ratings
Extensive paperwork
As you'd expect from an institution that's been around for well over a century, San Francisco's Wells Fargo has a whole lot of money to lend and an exhaustive list of credit options. There's also a wealth of customer complaints and negative press against Wells Fargo, but it's one of the few financial giants still willing to work with small businesses after the market crash of 2008. Likewise, Wells Fargo's customer service ratings are, on average, more favorable than those of most corporate behemoths.
Wells Fargo offers two business lines of credit: BusinessLine and Small Business Advantage. BusinessLine is a secured BLOC with an upper limit of $100,000, while Small Business Advantage is unsecured and maxes out at $50,000. The former is aimed at more established businesses, the latter at enterprises under two years old.
Interest rates for both start at prime (the interest rate banks bestow upon preferred, high-credit customers) plus 1%, with origination fees from $50 to $175 annually. Small Business Advantage's term length is five years, but BusinessLine doesn't adhere to a schedule. If you have no aversions to working with large corporate entities, and have a credit history score of at least 640, Wells Fargo offers some enticing BLOC options.
8 more BLOCs researched by Business.org
Data effective 11/11/19. At publishing time, rates and details are current but are subject to change. Offers may not be available in all areas.
What else to know about business lines of credit
BLOC requirements
Requirements for qualifying for a business line of credit can vary broadly by lender, but most look at three basic factors:
Time in business. How long you've been in operation can affect the amount of credit a lender is willing to grant—and the longer, the better. Two years is the average, though some are comfortable with six months.
Annual revenue. How much your business is making yearly informs and assures the lender of your ability to pay off your BLOC balance. As with time in business, more is better.
Credit score. Since business lines of credit fall more in the column of short-term loans, you can get away with having a lower personal FICO score—sometimes as low as 500. The range of 600–700 is more desirable, however.
BLOC uses
Unlike a traditional loan, which is a set amount given for a specific purpose, business lines of credit are geared toward handling sudden, unexpected expenses and seasonal challenges. These can include a variety of situations:
Covering payroll during off-season downtime
Buying new equipment
Hiring new employees
Expanding office space
Opening a new office space
Stocking up on inventory
Boosting advertising or online presence
The takeaway
The revolving nature of business lines of credit make them nearly indispensable for small operations, where unforeseen expenses can (and usually will) pop up on a daily basis. You only pay fees and interest on what you use, and once the balance is paid off, the credit is available again.
Business.org's top five BLOC picks represent a diverse cross section of inexpensive and comprehensive choices for small-business owners: BlueVine is fast and easy to navigate, Funding Circle is good for strongly rooted businesses, Lendio offers a great variety of choices, OnDeck is a snap for qualification, and Wells Fargo presents an array of features that only a giant banking institution could offer.
Make sure you understand how much that line of credit will really cost you by checking out our guide to APR.
Disclaimer
At Business.org, our research is meant to offer general product and service recommendations. We don't guarantee that our suggestions will work best for each individual or business, so consider your unique needs when choosing products and services.