6 Best Business Lines of Credit in 2020
---
Last Updated: Less than 6 months
Small businesses can now receive government aid to meet payroll through the Paycheck Protection Program. The program costs $349 billion of the $2.2 trillion stimulus package and allows small businesses to receive money totaling 250% of their average monthly payroll in 2019.
The loans max out at $10 million and can be used at the discretion of the business. The loan can be forgiven, however, if certain requirements are met. If no employee is compensated above $100,000 and at least 75% of the money goes to paying workers, the entire loan may be forgiven.
Loans that are not forgiven must be repaid in two years at a 0.5% interest rate after six months of interest deferment.
The only way to apply for these loans is through an SBA authorized lender
. Applications open on Friday, April 3, and close on June 30. The application consists of a two-page form in addition to required documentation.
To see if you qualify,
apply at a Paycheck Protection Program authorized lender
.
More than 6 months
Is your business in an area affected by COVID-19? While we still recommend the loans below, you should know that you may qualify for special disaster loans from the U.S. Small Business Administration (SBA). If you do, you can get up to $2 million at a 3.75% rate. It probably won't fix all your problems, but hopefully it can help. You can learn more and apply on the
SBA website
.
More than 6 months
We completely overhauled our line of credit rankings. While Lendio and BlueVine kept their respective spots, we have three new additions to the top five: Fundbox, StreetShares, and Kabbage. We've also added some honorable mentions, so you have even more options to meet your financing needs.
Our Approach
20
Brands considered
12
Features compared
30
Days of research
21
Business owners talked to
Business lines of credit (LOCs) offer flexible financing for small businesses. They let you borrow what you need (up to your credit limit), repay what you borrowed, and borrow again, paying interest only on the money you use. That makes LOCs a good way to deal with cash flow problems, take advantage of time-sensitive opportunities, and otherwise handle working capital needs.
Sound like something you want in on?
Great! We've done some digging to find the best line of credit out there. Our rankings explain what sets them apart and who they work best for, so you can find an LOC that fits your unique business needs.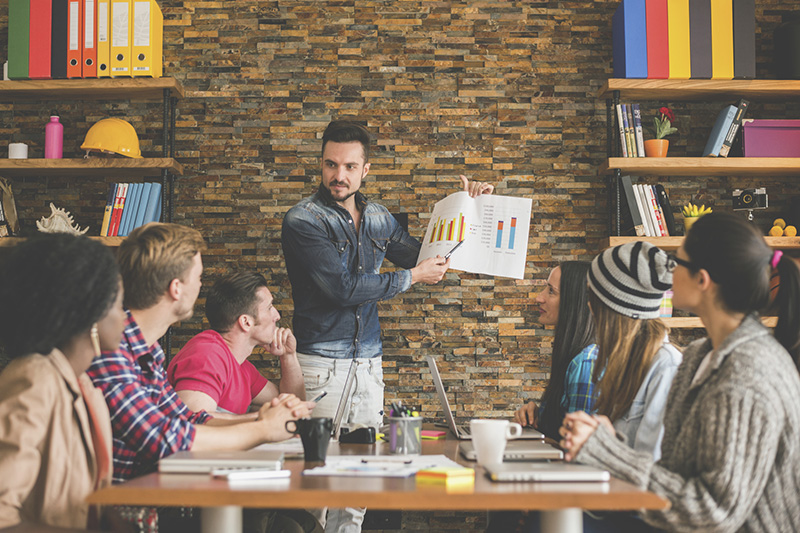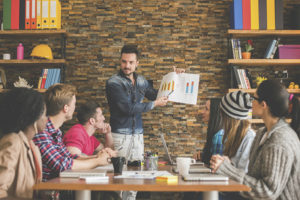 Compare the best business lines of credit
Data effective 01/06/20. At publishing time, amounts, rates, and requirements are current but are subject to change. Offers may not be available in all areas.
Lendio: Best business line of credit overall
Fast application
Wide variety of funding and lenders
Personalized guidance and expertise
High interest rates on some credit lines
Reports of hard credit inquiries
Lendio is our favorite source for business lines of credit. So why does it deserve the top spot? Easy—because it's not a lender, but a lending marketplace.
Here's what that means: you apply to Lendio with a brief online application. Lendio then takes your application and matches you with lenders that you qualify for. You then compare offers and choose the one that works best for you. (Our Lendio review breaks down the process more.) And Lendio works with several of the other lenders on this list, so your application on Lendio's lending platform gives you a shot at most of our favorite lines of credit.
Lendio's marketplace approach lets it offer large lines of credit and competitive rates. So for most businesses looking for a line of credit, Lendio should be your first (and hopefully only) stop.
BlueVine: Best for low rates
Low starting rates
Low credit requirements
Same or next-day funding
Limited availability in some states
Potentially large fees
BlueVine's rates can compete with the big banks while offering the convenience of an online lender.
BlueVine's 4.8% starting interest is comparable to (or even lower than) what you can find at a traditional bank. It's a great deal, if you can qualify. BlueVine has higher application criteria than some of the other lenders on this list (at least for its lines of credit). It lends to business owners with at least $10,000 in monthly revenue ($120,000 a year) and credit scores over 600. And that's the minimum—to qualify for the best rates, you'll need more impressive qualifications than the minimum credit score.
Even so, if you want low rates on your line of credit, BlueVine is a good place to start.
Fundbox: Best for bad credit
Automated application
Low approval requirements
Fast funding
Low maximum loan amounts
High APR
Fundbox doesn't offer the largest lines of credit, or the cheapest, but it very well might offer the most accessible.
That's because Fundbox has some of the loosest application requirements we've seen for a line of credit. Businesses as young as three months can apply, and you need only $50,000 in annual revenue. As the cherry on top, Fundbox has a very low credit requirement—just 500. Now, Fundbox's fee structure can make it expensive (you can get the details in our Fundbox review), and you won't get an LOC over $100,000.
Even with those constraints, Fundbox offers a good way for business owners with less-than-stellar credit to get a line of credit.
StreetShares: Best for longer terms
Competitive rates and APRs
Modest application criteria
Long LOC repayment terms
Longer funding time than competitors
Limited information on website
StreetShares offers the flexibility of a line of credit while giving you more time to pay off your balance.
Most online lenders have very short repayment terms, especially on lines of credit. Fundbox, for example, gives you 12 to 24 weeks. Kabbage offers between 6 and 18 months. StreetShares beats them all by offering terms up to 36 months. And sure, a long loan term plus a high interest rate isn't always the best choice, but StreetShares has competitive rates to boot.
So if you'd like a little extra time to pay off your LOC, StreetShares provides just that.
StreetShares and veterans
StreetShares's messaging focuses on veterans, but don't worry—you don't have to be a veteran to get financing from StreetShares.
Multiple ways to access funding
Fast, automated approval process
No credit requirement
High rates and APR
Confusing fee structure
Need your new LOC ASAP? Then Kabbage might be the right lender for you.
Kabbage uses an automated application, so you just connect Kabbage to your accounting software or bank account to get approved. After that process (which takes only a few minutes), you get three choices for using your capital: PayPal funds (usable immediately), direct deposit (accessible the next day), or a Kabbage card (takes a few days to get, but then works a lot like a debit card). It's wonderfully convenient—as long as you can put up with high rates and confusing fees (explained in our Kabbage review).
If you want fast funds delivered in a way that works for you, you can't beat the convenience of Kabbage's line of credit.
We think the five lenders above have the best lines of credit for most businesses. But for some businesses, these other options could work well too.
OnDeck: Best for repeat borrowing
The starting rates on OnDeck's lines of credit may seem a little high, but discounted rates on future financing make OnDeck worth looking at.
That's right—OnDeck gives repeat borrowers discounted rates. You can even get discounted origination fees when you repeatedly borrow from OnDeck. (We explain more in our OnDeck Review.) So sure, things might be pricey in the beginning (the average APR on an OnDeck LOC is a spendy 32.8%).1 But when you decide to apply for a term loan in a year or two, that repeat borrowing discount might come in handy.
In other words, if your new line of credit is just the beginning of your business financing needs, then an OnDeck LOC might be your first step to discounted future rates.
Traditional banks: Best for established businesses
Traditional lenders offer some of the lowest rates and highest credit limits you can find. So why are they so far down on our list? Simple: big banks have much higher application criteria than most online lenders do.
For example, pretty much all banks require your business to be at least two years old, and some insist on three years. And while the alternative lenders above look for credit scores ranging from the low to mid 500s, most traditional lenders accept only credit scores over 700. Put simply, banks typically offer lines of credit to only their most creditworthy borrowers.
Business lines of credit from traditional lenders
Data effective 01/06/20. At publishing time, amounts, rates, and requirements are current but are subject to change. Offers may not be available in all areas.
If your business can meet those kinds of qualifications, by all means, get your business line of credit from a traditional bank. You'll probably get a stellar deal, especially if you do your business banking at the same financial institution. But for many small businesses, alternative lenders are the way to go—even if they cost a little more.
Business lines of credit 101
While business lines of credit often get lumped in with business loans, they're a different kind of financing altogether. A term loan gives you money in one lump sum, which you pay back over time. A line of credit, though, gives you a credit limit. You can borrow what you want, up to that credit limit. Then you pay back what you borrowed (plus interest).
A business line of credit lets you keep borrowing and paying back over and over (this is called revolving credit), so you don't have to reapply for financing every time a new need arises within the term of the credit line.
It's kind of like a business credit card, but lines of credit usually work better for large working capital expenses. (In fact, many businesses enjoy the flexibility of using both a business line of credit and a business credit card.)
Terms on LOCs
Some business lines of credit have a borrowing term, which basically means you can use your LOC as much as you want for a year (or whatever your term is), and then it expires. Pretty much all LOCs have repayment terms on the money you borrow, which can range from weeks to years.
How to use a line of credit
When you apply for a business loan, you're given money for a specific purpose (like buying real estate or purchasing a new industrial mixer). But since lines of credit are a form of revolving credit that are not tied to one specific purpose, you can use them for all sorts of needs:
Purchasing equipment or inventory
Hiring staff and making payroll
Taking advantage of time-limited deals
Creating marketing campaigns
Smoothing over cash flow issues
Tiding over seasonal profit changes
That flexibility is great for you as a business owner—but it's also why lenders like to be careful with who they extend credit lines too.
For more details on getting and using a business line of credit, check out our guide to how a business line of credit works.
Don't qualify for a business loan? Get a personal loan instead.
FAQs about business lines of credit
What is the average interest rate of a business line of credit?
There aren't any reliable stats about the average interest rate on an LOC, but most starting rates we see range from 4.5% to 10%. Keep in mind, though, that those rates are for the most-qualified borrowers. For riskier borrowers, rates can go up past 30%.
What do you need to qualify for a business line of credit?
The qualifications for an LOC will depend on what lender you go with. At minimum, you'll need a 500 personal credit score, $50,000 in revenue, and a business that's at least three months old.
To qualify for the best lines of credit, you'll want a credit score in the high 600s, over $100,000 in annual revenue, and a business over two years old.
How do I get a business line of credit?
If you meet the basic qualifications, you can apply for a business line of credit with the lender of your choice (we recommend the ones listed above). Lenders will need to see a bunch of information during the application process:
Business information (including type, age, and EIN)
Tax returns (personal and business)
Bank statements
Other financial statements
Credit history (including your personal and business credit score)
Business plan
What fees do lines of credit have?
The fees on a business line of credit vary by lender, but there are some common fees to watch out for:
Opening fee/origination fee
Annual fee
Maintenance fees (assessed monthly for unused lines)
Cash advance fees
Late payment fees
When you apply for a business line of credit, be sure to ask your lender about the fees that come with your specific line. Unexpected costs are the last thing you want on a product that's supposed to help your business finances.
Are business lines of credit unsecured?
Sure, some business LOCs are unsecured—that is, they don't require specific collateral from borrowers. Pretty much all lenders will require a personal guarantee, though, even on unsecured lines. Some lenders may also require a blanket lien on your business. Again, we advise you to ask your lender about its specific collateral policies.
(And if any of the terms in this answer confused you, take a look at our guide to unsecured business loans to learn more about personal guarantees and collateral.)
Business lines of credit provide valuable working capital and cash flow help to many businesses. Many lenders offer lines of credit, but we believe Lendio works best for most small-business owners. That's because its competitive lending marketplace approach lets you compare line of credit offers to find the best deal.
Of course, we found plenty of other solid lenders too. So whatever your financing needs, we're confident one of our recommended lenders will have the right line of credit for you.
Lines of credit are just one type of small-business lending available to you. Explore your other capital options with our rankings of the best small-business loans.
Disclaimer
At Business.org, our research is meant to offer general product and service recommendations. We don't guarantee that our suggestions will work best for each individual or business, so consider your unique needs when choosing products and services.
Sources
OnDeck, "Line of Credit"