Funding Circle Review 2021: Fast Funds and Clear-Cut Costs
One-third of small-business owners say banks take too long to approve loans.1 Funding Circle wants to change that.
Last Updated: 3 months ago
Funding Circle stopped lending earlier this year (due to the pandemic). Now that it's back in business, it seems to have dramatically changed its lending options. Unfortunately, Funding Circle's website is a bit contradictory and confusing about what exactly it offers now. We've reached out to Funding Circle to ask for clarification, and we'll update this review once we hear back.
Updated: several months ago
Concerned about how to recover from the effect COVID-19 has had on your business and its finances? Well, you might qualify for special disaster loans from the U.S. Small Business Administration (SBA). Businesses can get loans up to $2 million, and these loans have an interest cap of 3.75%. The SBA website has more information.
When you need funding, you don't want to wait. Whether you're using your loan to buy equipment, hire new employees, expand your inventory, or simply improve cash flow, you want your money as soon as possible—not as soon as your lender decides to get around to it.
Enter Funding Circle. This peer-to-peer lending platform claims to offer fast funding and transparent fees. In this review, we'll unpack those claims and help you decide if Funding Circle could be the right lender for you.
Funding Circle is best for small businesses with plans for growth.
If you've been in business for a couple years, if you've charted a course for growth, and if you just need some funding to make it so, then listen up: Funding Circle was made for businesses like you.
In fact, Funding Circle exclusively lends to small businesses that have been around for at least two years and want to expand. As Bernardo Martinez, US managing director at Funding Circle, told us, "Businesses generally come to Funding Circle with specific plans for growth in mind." Put simply, Funding Circle doesn't want to help you start a business; it wants to help you grow one.
Says Martinez, "[Our borrowers] average 11 years in business, with 12 employees and annual sales around $1,500,000." Of course, your business doesn't have to look like that, but you can see why Martinez says Funding Circle "focuses on established small businesses" rather than startups.
Not quite there yet? Then get your calendar out and mark it for the date you've been in business for two years. While you're waiting, you can always find loans for startups.
Absolutely there now? Then let's discuss what Funding Circle has to offer you.
Best Small-Business Loans
What is peer-to-peer lending?
Before we get in too deep, we should point out that Funding Circle is technically a peer-to-peer lending platform—not a lender.
If you've never heard of peer-to-peer, or P2P, lending before, don't worry. P2P lending platforms first appeared in the United States as late as 2006.2 When we say it's not your grandma's small-business financing, we mean it.
Basically, peer-to-peer lending platforms—like Funding Circle—match business owners who need loans with accredited investors who need stuff to invest in. In this case, Funding Circle acts as an intermediary between borrowers and lenders. It vets borrowers to find qualified applicants, then invites lenders to invest in those applicants. These investors can even sell, buy, and trade these investments on what's called the secondary market.
For brevity's sake, we may refer to Funding Circle as a lender throughout this article. Just remember, Funding Circle technically counts as a lending platform rather than a lender.
But what does this mean for you as a borrower? Not as much as you might think, actually. You apply through Funding Circle, work with a Funding Circle account manager, and make payments through Funding Circle.
But it does mean something—primarily that you can find funding with low interest and fees and without the difficulties that accompany traditional banks. That's where Funding Circle really shines.
Don't Make a Mistake That Costs You Your Funding
Apply confidently for a loan with our guide. Enter your email below and we'll send it to you shortly.
What you should know about Funding Circle
As an alternative lender (again, technically a lending platform—last time we'll remind you), Funding Circle wants to provide something different from a traditional bank loan experience.
Primarily, this means Funding Circle promises fast funding. Gone are the lengthy wait times to even hear back on your loan application, much less get your money. Instead, Funding Circle offers lightning-fast applications, with funds following like thunder soon thereafter.
How fast? Funding Circle boasts that its application takes just 10 minutes to fill out, after which you'll hear from a personal loan specialist within one business hour. Your specialist will help you submit everything needed to finalize your application.
As for getting funded, Funding Circle says you could get a decision within 24 hours and get funds within five days. Of course, "could" means you could also not get a decision and funds that quickly, but Funding Circle still promises a faster turnaround than you'd find at a traditional bank.
Aside from speed, Funding Circle promises to disclose all loan costs up front—no hidden fees ruining your day seven months from now. In particular, you won't have any prepayment fees with Funding Circle. If you want to pay your loan off early, then you do you.
While all that sounds great, we should remind you that all this applies to established, growing businesses. Funding Circle doesn't lend to startups (in this case, businesses less than two years old). Plus, as you'll see throughout our review, Funding Circle's loan requirements could be too strict for many businesses. You can still apply if you have bad credit, but don't get your hopes up for a great deal on a small-business loan.
Still interested? Let's look at your loan options—er, option.
Fast turnaround
Up-front cost and fee information
Well-liked customer service
Exclusive borrower preferences
Collateral requirement
Exclusively term loans
Funding Circle business loans
| Term | Min loan amount | Max loan amount | Interest rates | Learn more |
| --- | --- | --- | --- | --- |
| 6 months–5 years | $25,000 | $500,000 | 4.99%–27.79% | Apply Now |
Data effective 10/11/2018. At publishing time, pricing is current but subject to change. Offers may not be available in all areas.
Obviously, within Funding Circle's one loan, terms and rates will vary. So while it is a one-size-fits-all loan, that sizing is flexible. If it were a one-size-fits-all t-shirt, it would be made from a really stretchy lycra rather than stiff cotton.
Speaking of rates, you probably noticed the large ranges for both loan terms and interest rates. In this case, the two are connected. Funding Circle offers lower interest rates for shorter loans. For example, interest rates on a six-month loan range from 4.99% to 23.24%, while interest on a five-year loan ranges from 8.50% to 27.79%.
That still leaves a pretty big range for interest rates. Your exact interest rate will depend on many factors, like your credit history and profitability, that make up something called your risk band. Remember that term—we'll come back to it.
Note also that Funding Circle offers exclusively secured loans, which means any loan will require a personal guarantee or a blanket lien on your business.
Here's why that matters: if you default on your loan, a personal guarantee makes you personally responsible for the debt. Your own property and assets will be on the chopping block. A blanket lien, on the other hand, means Funding Circle can take and liquidize your business assets—all of them—if you don't pay up.
If that sounds scary, keep in mind that this only applies if you don't repay your loan. If you borrow wisely, you don't need to worry. But Funding Circle does consider your available collateral as part of the loan application process, so we thought you should be aware.
And on the topic of the application process, you'll need the usual: tax returns for yourself, tax returns for your business, six months of bank statements, and information on any debt your business has. Your loan specialist will tell you what else you need to provide.
So with just one loan, what makes Funding Circle stand out?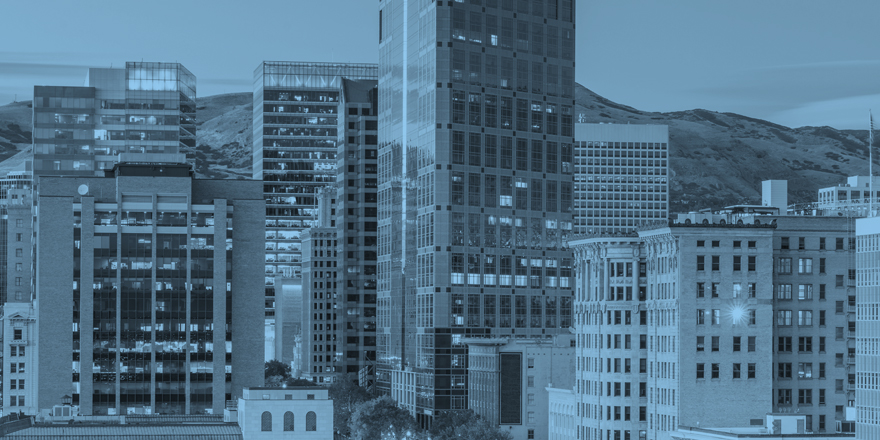 Browse hundreds of loan options, custom-tailored to your business and budget needs, from a single, simple platform.
The Funding Circle speed machine
Funding Circle wants to offer small businesses the benefits of SBA loans, like fixed payments and reasonable costs, without the drawbacks, like long application times (or confusing names).
Unsurprisingly then, Funding Circle makes a pretty big deal about its approval and funding speed. This process is faster than greased lightning—or at least, faster than a traditional bank.
As we said earlier, the online application should only take about 10 minutes to complete. That sounds exciting—and it is!—but the actual application process will take longer than that 10 minutes. Again, you'll get a call from a loan specialist who will help you complete the rest of your application. This will probably entail gathering more documents so that Funding Circle has all the information it needs to make a lending decision.
Even with this step, you can finish your application and get a decision in no time, at least when compared with the drawn-out applications that come with traditional loans. Funding Circle promises a loan specialist will call within one business hour of you submitting your online application, so you won't have to sit around wondering if anyone will ever call you back. They will, and soon.
If you really want to speed up this stage of the application process, gather all the documents you could possibly need beforehand. It's better to over-prepare if you want to get things done quickly.
Once your loan specialist has all your documents and your application is complete, they'll pass it on to an underwriter. Your underwriter will take a look and decide if you're the kind of person they want to lend to. This means mulling over things like your revenue, time in business, and credit history.
Funding Circle applicant requirements
Funding Circle says you can get an answer to your application in as little as 24 hours, though that's not a guarantee; it could take a day or two longer.
If your underwriter likes your application, then great! You're getting funding! You can get your money in as few as five days, but again, that's not a promise. It could take up to 14 days to get your funding.
Even with the worst-case timeline, you can apply for a loan and get funded in just over two weeks. Best case, just one week. Either way, not too shabby.
Fees and costs with Funding Circle
Besides its fast funding, Funding Circle likes to brag about its transparent pricing. Funding Circle wants you to know all the fees you'll pay before you decide to accept your loan offer.
| Origination Fee | Prepayment fee | Late payment fee | Learn more |
| --- | --- | --- | --- |
| 0.99%–6.99% of your loan | $0 | 5% of missed payment | Apply Now |
Funding Circle won't make you pay any prepayment fees if you decide to pay your loan off early, so you only need to consider two fees: a one-time loan origination fee and late payment fees. Of course, you only have to worry about the late payment if you, well, pay late. So don't do that, and you just have the origination fee.
Likewise, you might incur a small non-sufficient funds fee if a payment fails because you don't have enough money in your account.
This probably goes without saying, but if you default on your loan and it goes to collections, you'll find yourself with lots of exciting new fees not listed above. Again, borrow wisely.
Risk bands and interest rates
Remember when we mentioned risk bands way up the page? As we said, your risk band determines your interest rate. That will, of course, be one of the biggest costs associated with your term loan, so let's take a closer look at what a risk band is and how you get one.
As the name implies, your risk band describes how risky you are as a borrower. Your band falls on a spectrum from A+ to E. Bet you can't guess which one you want.
If you're the kind of business that has good annual revenue, always makes your monthly payments on time without fail, and sits in a thriving industry, you could end up closer to the A+ end of the spectrum.
If, on the other hand, you're the kind of business that's defaulted on a couple loans before, had a bankruptcy or two, and works in a dying industry, you're probably closer to an E.
But that's just generally speaking. Much like credit scores, your risk band gets determined through super-special secret practices. The precise details remain a mystery.
Still, you can fairly expect Funding Circle to look at things like the size of your business, your location, how your industry is doing as a whole, your PAYDEX score, your personal credit score, past bankruptcies, your reason for getting the loan, and a whole bunch of other stuff. Funding Circle claims to analyze thousands of factors in assessing your risk band.
Definition
PAYDEX: Dun & Bradstreet assigns you this number, which works like a business credit score. It tells lenders if you have good history as a borrower (or not).
Once you get a risk band, Funding Circle will determine what interest rate it offers you. As you can imagine, an A+ risk band will get you a better interest rate than a B or D.
Funding Circle customer reviews
Funding Circle has an A+ BBB rating and a 9 out of 10 TrustScore on Trustpilot. Borrowers tend to have plenty of praise for Funding Circle's cheetah-esque application speed and its excellent customer service.
Most negative reviews actually come from retail investors in the UK rather than borrowers. As you recall, Funding Circle is a peer-to-peer lending platform, not a lender itself. Apparently, some of the actual lenders take issue with how Funding Circle treats its investors. That could create problems for Funding Circle in the future, since lenders may take their money elsewhere. For now, however, it shouldn't affect you much.
Really, the only complaints you should care about come from small-business owners complaining they were asked for too many documents throughout the application process. As we said before, plan to over-prepare for your application.
Overall, Funding Circle reviews suggest it's a good deal—if you can get it. Remember, Funding Circle lends to established businesses with plans for growth. If you're a startup or a business on a downward trajectory, you'll probably find yourself on the outside looking in.
As a peer-to-peer alternative to traditional banks, Funding Circle stands out with fast funding and clear costs. With its competitive rates and positive reviews, expanding small businesses may find Funding Circle more than meets their funding needs.
However, Funding Circle's strict criteria for borrowers—such as having been in business for at least two years and having defined plans for growth—keep us from recommending Funding Circle more broadly. Newer businesses and businesses with bad credit will need to go elsewhere for loans.
Disclaimer
At Business.org, our research is meant to offer general product and service recommendations. We don't guarantee that our suggestions will work best for each individual or business, so consider your unique needs when choosing products and services.