Funding Circle vs. LendingClub 2022
Funding Circle and LendingClub are both good lenders―but your borrower qualifications can help you choose between them.
Data as of 3/7/22. Offers and availability may vary by location and are subject to change.
Last Updated: several months ago
Funding Circle has simplified its financing offerings, so it no longer has merchant cash advances or invoice factoring. LendingClub, meanwhile, has stayed pretty much the same. So while Funding Circle's overall score has dropped a bit (and we updated this article to reflect its changes), our take on the two lenders hasn't changed.
So you need a small-business loan (or some other type of business financing), , and you're not sure whether you should get that loan from Funding Circle or LendingClub.
No problem―we're here to help you figure that out. In this article, we'll tell you how Funding Circle and LendingClub compare by looking at things like financing options, loan rates, borrower requirements, and more.
By the end, you'll see how different Funding Circle and LendingClub really are (like how Funding Circle has more funding products while LendingClub has lower borrower requirements),which can help make your lending decision much easier.
Funding Circle and LendingClub are best for:
:

LendingClub

:

Funding Circle

:

Tie

:

Tie
Funding Circle and LendingClub 101
Before we get into how Funding Circle and LendingClub actually compare, let's get on the same page about how each of these lending platforms works―because it might be a little more complicated than you think.
(If you already know all about marketplace lending and P2P lending, you can skip this bit. But if you don't, these details will give some context for how Funding Circle and LendingClub stack up.) 
Funding Circle vs. LendingClub financing at a glance
| | | | | |
| --- | --- | --- | --- | --- |
| Lender | Min./max. loan amount | Lowest listed rate | Min. credit score | Get funding |
| | $5,000/$500,000 | 6% interest | 660 | See Loan Offers |
| | $5,000/$500,000 | 5.99% interest | Unlisted | See Loan Offers |
Data as of 3/07/22. Offers and availability may vary by location and are subject to change.
Funding Circle operates as a marketplace lender.
That means that (unlike many other online lenders) Funding Circle isn't doing all its own lending. Instead, Funding Circle works with lending partners to offer a wide variety of financing options, from traditional term loans to merchant cash advances.
So when you submit a loan application on Funding Circle's lending platform, it takes your application and shops around to find different loan offers for you. With any luck, you'll end up with a few options to choose from.
In other words, Funding Circle offers a convenient way to get considered for several loans from several lenders―without having to apply for each one individually. That kind of marketplace lending can help you feel sure you're getting a good deal (without making you do all the work of shopping around yourself).
LendingClub used to be a peer lending site―but these days it offers business loans through partner Accion Opportunity Fund.
If you've heard anything about LendingClub in the past few years, you likely heard about its peer-to-peer lending model (aka P2P lending). As a P2P lending site, LendingClub would essentially match would-be borrowers with investors. So rather than having a lending company extend your loan, one or more private investors would do so. But thanks to the P2P lending platform, the experience would feel just as seamless as getting a loan from any direct online lender.
Things have changed, though. LendingClub stopped offering P2P loans for business a while ago (and it recently stopped its personal loan P2P lending as well).
Instead, LendingClub partners with Accion Opportunity Fund to offer business loans. (We explain this in more detail in our LendingClub review.)
So keep in mind that your LendingClub business loan will actually be approved, funded, and repaid through online lender Accion Opportunity Fund. But for convenience, we'll still refer to LendingClub as the lender throughout this article.
Lowest borrower requirements: LendingClub
The biggest difference between Funding Circle and LendingClub comes down to their business loan requirements.
Put simply, it takes a lot to qualify for financing through Funding Circle's lending site, while LendingClub has much more flexible requirements.
Funding Circle vs. LendingClub minimum borrower requirements
| | | | | |
| --- | --- | --- | --- | --- |
| Lender | Min. time in business | Min. credit score | Min. revenue | Get funding |
| | 2 yrs. | 660 | $500,000/yr. | Apply Now |
| | 1 yr. | N/A | $50,000/yr. | Apply Now |
Data effective 3/07/21. At publishing time, amounts, rates, and requirements are current but are subject to change. Offers may not be available in all areas.
For Funding Circle, your business needs to be at least a couple years old and earn a half-million in yearly revenue. Plus, you as the small-business owner need to have a credit score in the high 600s. As we explain in our Funding Circle review, those are pretty strict requirements for an online lending site―comparable to what you'd see at a traditional lender (like a bank).
LendingClub (through Accion Opportunity Fund) doesn't ask for nearly as much. Businesses as young as one year old can qualify with an annual revenue of just $50,000. Plus, LendingClub doesn't have a minimum credit score requirement. (Accion Opportunity Fund's whole mission is to help businesses that can't normally qualify for business loans.)
So Funding Circle is harder to qualify for than LendingClub. But if you do qualify, Funding Circle has a big advantage.
Most funding options: Funding Circle
Funding Circle offers way more business loan options than LendingClub does.
In fact, LendingClub offers one product: a term loan. In contrast, Funding Circle offers three types of financing:
Term loans
Lines of credit
All those choices from Funding Circle give you a lot more flexibility. A LendingClub term loan gives you a repayment term of up to five years, and it works best for planned, one-time expenses. But with Funding Circle's various options, you can get revolving financing with a line of credit (great for unplanned expenses) or a longer-term loan of up to 10 years.
In other words, Funding Circle offers more kinds of financing products to meet whatever needs your business has. But with LendingClub, you need to make a traditional loan work.
Fortunately, LendingClub's term loan isn't much more expensive than Funding Circle's.
Funding Circle and LendingClub have pretty comparable starting costs, with Funding circle having a marginally higher 6% starting interest than LendingClub's 5.99%.
Funding Circle vs. LendingClub loan costs
Data effective 3/7/21. At publishing time, amounts, rates, and requirements are current but are subject to change. Offers may not be available in all areas.
Of course, those are just starting rates. The interest rate you actually get will depend on your borrower qualifications and (in the case of Funding Circle) the type of financing you choose. (Its lines of credit, for example, have historically started around 9.99% APR.)
And with either lender, you'll need to think about fees. Funding Circle charges an origination fee on its loans, for example. LendingClub doesn't list its fees, but you can assume there will be some kind of origination fee.
Fastest funding speed: Tie
Another thing Funding Circle and LendingClub have in common? Speed―or the lack thereof.
Neither Funding Circle nor LendingClub make any promises about same-day approval or funding.
In fact, Funding Circle's marketplace lending model means that you have to wait to be matched with loan offers, and that part of the process alone can take a couple extra days.
Likewise, LendingClub partner Accion Opportunity Fund keeps mum about typical timelines for its loans―which is a pretty good indicator that it probably takes a few days at least.
Fast business loans
Need a business loan ASAP? Then skip Funding Circle and LendingClub and check out our rankings of the best fast and easy business loans instead.
So with these key differences and similarities in mind, which of these two lending sites should you apply with?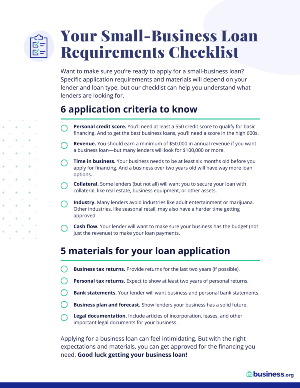 Applying for a small-business loan soon?
Our free checklist can help you understand what lenders are looking for.
Both Funding Circle and LendingClub offer pretty good small-business lending options with low starting interest rates.
That said, Funding Circle has slightly lower rates. And more importantly, it offers many more types of business financing as a marketplace lender. So for businesses that can meet its very strict borrower requirements, Funding Circle offers the better lending options.
For other businesses―especially startups and business owners with bad personal credit―LendingClub offers a good alternative. It may not have all the loan choices Funding Circle does, but LendingClub still has low starting rates and a decently flexible term loan. And, of course, LendingClub has much more accessible borrower requirements. 
Don't think either Funding Circle or LendingClub is quite right for your business? See our favorite alternatives on our rankings of the best small-business loans.
We began evaluating Funding Circle and LendingClub (or rather, its lending partner, Accion Opportunity Fund) by comparing their interest rates, borrower requirements, funding times, and other relevant factors. We used our standardized lender scoring system to get an objective comparison between the two, and then used those scores to develop our recommendations and reviews.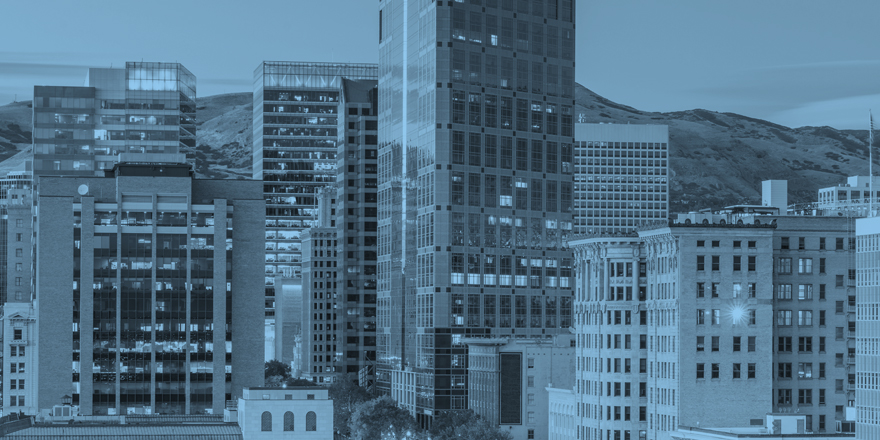 Browse hundreds of loan options, custom-tailored to your business and budget needs, from a single, simple platform.
Funding Circle vs. LendingClub FAQ
Is Funding Circle a lender?
Funding Circle is technically a business lending platform, not a lender―but either way, you can use it to apply for business financing. You can get several types of financing (including term loans, lines of credit, and invoice financing) through Funding Circle's lending site.
Is Funding Circle SBA approved?
Yes, Funding Circle is an SBA-approved lending company. It currently offers SBA 7(a) loans. In the past, Funding Circle also offered PPP loans.
What's the difference between LendingTree and LendingClub?
LendingTree and LendingClub are two different online lending sites. These days, they both use a lending marketplace model to let you shop around for different loan offers. Both sites focus on personal loans, though LendingClub also offers business loans through lending partners.
And for what it's worth, LendingClub has slightly higher customer reviews than LendingTree―a 4.8 out of 5 on Trustpilot compared to LendingTree's 4.5.1, 2
Sources
Trustpilot, "LendingClub." Accessed January 24, 2022.
Trustpilot, "LendingTree." Accessed January 24, 2022.
Disclaimer
At Business.org, our research is meant to offer general product and service recommendations. We don't guarantee that our suggestions will work best for each individual or business, so consider your unique needs when choosing products and services.