The 5 Best Unsecured Business Loans
---
While 90% of small-business loans under $100,000 require collateral, these loans don't.¹
Last Updated: Less than 6 months
The recently funded Paycheck Protection Program offers small businesses a way to meet payroll needs with financial aid from the government.
This aid is only being provided through the SBA and its authorized lenders
. And businesses can receive a loan of up to $10 million to help cover payroll.
To access this loan, you'll have to complete an application with an authorized lender that consists of a two-page form in addition to required documentation. If you qualify, you'll be loaned 250% of your average monthly payroll in 2019. You may also qualify to have the loan forgiven if no employees are compensated above $100,000 and at least 75% of the money goes to paying workers. If you can't obtain forgiveness, the loan must be repaid in two years at a 0.5% interest rate after six initial months of interest deferment.
If you think your business would benefit, apply at a
Paycheck Protection Program authorized lender
.
More than 6 months
Concerned about how to recover from the effect COVID-19 has had on your business and its finances? Well, you might qualify for special disaster loans from the U.S. Small Business Administration (SBA). Businesses can get loans up to $2 million, and these loans have an interest cap of 3.75%. The
SBA website
has more information.
More than 6 months
We made some updates to this page to keep lender information current. While several of our recommended lenders made some small changes to their pricing or requirements, none of those changes were big enough to affect our ranking at this time. We also realized that some of our explanations about unsecured loans were a little confusing, so we clarified a few points.
Our Approach
20
Brands considered
12
Features compared
30
Days of research
21
Business owners talked to
Got collateral?
No, we don't mean the 2004 Tom Cruise movie; we mean business assets like real estate, equipment, or inventory—all of which get used to secure loans so the lender doesn't come out empty-handed if you default. The vast majority of small-business loans get secured by some kind of collateral.
But what if you don't have sufficient collateral to get a secured loan? Or what if you simply don't want to offer any?
That's where unsecured loans come in. Technically speaking, there really is no such thing as an "unsecured loan." It's an industry term that refers to a type of business loan that isn't secured with specifically identified collateral. For example, many credit cards and lines of credit are considered unsecured.
Most online small-business lenders use a general lien on business assets and a personal guarantee to secure the loan. That means that even a business without assets that could be used as collateral can borrow funds. Because these loans aren't secured with specific collateral, they are sometimes referred to as unsecured business loans.
Unsecured loans tend to have higher fees and shorter terms than their secured loan siblings—they pose more risk to lenders, after all—but they do provide an option for businesses to borrow even if they don't have traditional collateral.
In this article, we'll review the best unsecured business loans and help you decide if one could be right for you. Let's get to it.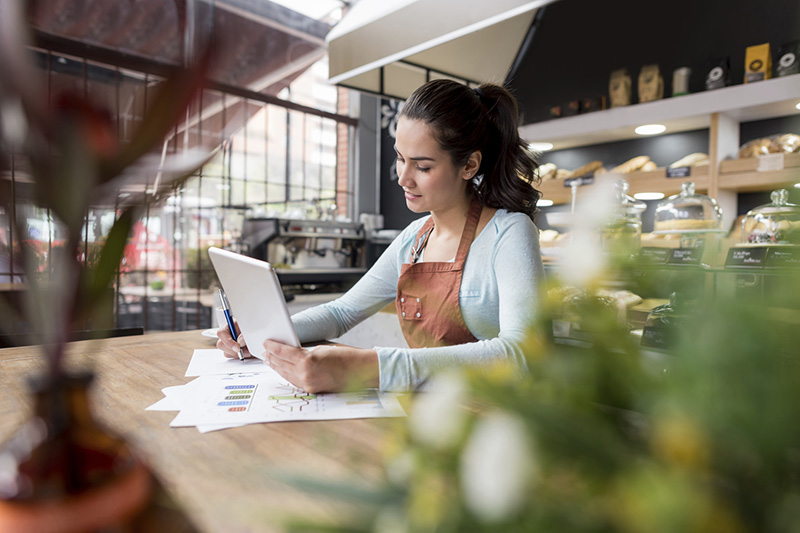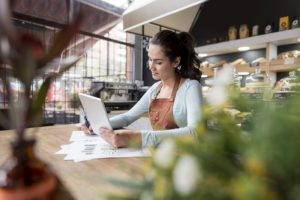 Compare the best unsecured business loans
Data effective 11/15/19. At publishing time, amounts, rates, and requirements are current but are subject to change. Offers may not be available in all areas.
Lendio: Best overall for small business

Lendio
Lendio
Got time to compare options? Then go with Lendio, a lending platform that connects you with multiple potential lenders after you fill out a single application.
Lendio tops our rankings because it allows you to compare unsecured loans to find the best one for you. As a lending platform, Lendio won't fund you itself; instead, it will connect you with lenders that match your financial needs and help you get approved for an appropriate loan. In fact, Lendio works with some of the other lenders on this list.
Lendio's funding managers will help match you with loans that you qualify for based on your credit rating and business profile. Then you can compare offers to find loans with the best APR or monthly payments—or whatever other criteria you care about. The result? You get the best possible unsecured loan for you.
That means that with one short application, Lendio can find you an unsecured loan that suits your needs.
The matchmaking process can take up to 72 hours before you even apply for a specific loan, so if you need funding in a hurry, you might skip Lendio. And remember, the fees and term of your loan will vary depending on your offers, so make sure you understand what you're agreeing to before signing anything.
Many loan options
Quality matchmaking service
High loan maximums
Long application wait time
Unclear fees and terms
Fundbox: Best for startups

Fundbox
Fundbox
Even if your startup only has a couple months of financial history, you can still get financing through Fundbox. Despite lower credit limits and higher fees, Fundbox is a fast solution for startups low on cash.
Fundbox works best for startups because it has low application requirements—in fact, you need just two to three months of financial history to qualify for an unsecured line of credit or invoice financing, making it perfect for brand-new businesses.
Fundbox uses a fancy application process that connects with your accounting software or bank account, so it doesn't rely on the usual application materials to make a decision. That means you could qualify for a loan even with poor credit history or little time in business, so long as your transactions look good to Fundbox's algorithm. Plus, the approval process takes mere minutes, so you can get funded in just a day or two.
Now, Fundbox does have one of the lowest credit limits on this list, so established businesses that need more financing will want to look elsewhere. Also, Fundbox has higher fees than some lenders in our ranking, so it might not give you the best possible deal. But for a brand-spanking-new startup, Fundbox offers easy-ish access to an unsecured loan.
Fast application
Low application requirements
Quick funding turnaround
Low credit limits
High APR
Kabbage: Best for bad credit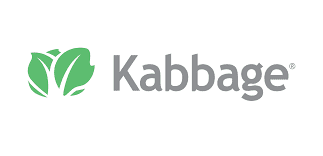 Kabbage
Kabbage
Bad credit? You can still get financing through Kabbage, which offers financing to small-business owners through a quick, automated approval process.
When it comes to fast financing without a good credit score, it's hard to beat Kabbage. Not only does it have an automated approval process (like Fundbox), but you can get funding through an unsecured line of credit in mere minutes. And despite its lack of credit requirements, Kabbage offers a higher limit than Fundbox or LendingClub.
Just connect Kabbage to your bank account, and its automated process can approve you for business financing—no credit score or tax returns needed. Then, choose one of three ways to get funds. With PayPal, you get money within minutes. A bank account takes one to three days, and a Kabbage card funds instantly (but you have to have the card, which takes a few days to arrive in the mail).
Like Fundbox, Kabbage comes with a higher APR than other lenders. Plus, Kabbage has a confusing repayment schedule that front-loads fees. If you want the lowest fees, you might check out the next lender on our list. But when it comes to getting a business loan with bad credit—especially an unsecured loan—Kabbage delivers.
You require quick funding.
You have an extremely low credit score.
You need more than $100,000 in funding.
You don't use a compatible accounting software, such as FreshBooks or QuickBooks.
Don't qualify for a business loan due to bad credit? Get a personal loan instead.
Grow your business today
Browse hundreds of loan options, custom-tailored to your business and budget needs, from a single, simple platform.
StreetShares: Best for low APR

StreetShares
StreetShares
Because it uses a peer-to-peer lending model, StreetShares offers extremely low fees. You can qualify for an APR as low as 7%, but prepare for tougher application requirements.
If you want low fees and therefore low APR, you want StreetShares' unsecured short-term business loans or unsecured business lines of credit. Thanks to the magic of peer-to-peer lending, StreetShares offers a lower APR on unsecured loans than you'll find from just about any other online lender.
StreetShares offers APRs as low as 7%, making it competitive with even traditional lenders. Of course, to get these rock-bottom APRs, you'll need to have a good credit history. Even without that, you can get relatively good rates from StreetShares. Its application requirements are stricter than Fundbox or Kabbage, but it still requires only a fair credit score and just one year in business.
Note that you might struggle to find all that information on StreetShares' website. Compared to other lenders, StreetShares has an uninformative site, so you'll need to get in touch or apply to get all the information you need. Fortunately, StreetShares has excellent customer service. But if that sounds like too much work, or if you won't meet Streeshares' relatively lax requirements, then go with another lender on this list.
Low interest rates
Moderate application requirements
Responsive customer service
Unhelpful website
Unavailable in some states
LendingClub: Best for monthly payments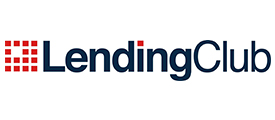 LendingClub
LendingClub
With monthly loan payments and longer loan terms, LendingClub is a great choice for small-business owners who want more flexibility. LendingClub offers unsecured loans up to $100,000.
LendingClub stands out for being one of the few online lenders that allows you to make monthly payments (instead of weekly). If you want an unsecured loan that you pay off on a monthly basis over a long term, it's LendingClub or bust.
Not all borrowers care about monthly payments, but these payments usually come with a much longer term than you'd find on a weekly paid loan. LendingClub offers terms ranging from one to five years. So not only do you not have to worry about how weekly payments will affect your budget, but you also get the advantage of low payments spread out over several years.
That being said, borrowers complain that LendingClub has costly loan origination fees, so plan for that when you do your loan math. Also, LendingClub offers only unsecured loans up to $100,000. After that, it requires a blanket lien (which allows the lender to seize secured assets if you don't repay the loan). But if you want a smaller unsecured loan with monthly payments, LendingClub is the way to go.
Longer repayment terms
Monthly payments
Low APR
Small unsecured loan amounts
Costly origination fees
Runners-up
Bank of America
Bank of America offers unsecured small-business loans up to $100,000. As a traditional lender, Bank of America advertises a much lower APR than online lenders—but only if you meet strict application requirements: at least two years in business, a 670 personal credit score, and $100,000 in revenue.
Plus, you have to be a Bank of America member to apply. Otherwise, you have to visit your local Bank of America to become a member so you can apply. These high requirements and the hassle of applying kept Bank of America from making our rankings.
Wells Fargo
Like Bank of America, Wells Fargo has unsecured term loans with attractive APRs (just slightly higher than Bank of America's rates). These loans range from $10,000 to $100,000.
However, Wells Fargo has even stricter requirements, as it requires a minimum of three years in business. And whether or not you're a Wells Fargo member, you have to apply in person to get an unsecured loan.
U.S. Bank
U.S. Bank's unsecured Cash Flow Manager line of credit has credit limits up to $250,000. While that's a higher unsecured limit than other traditional banks (and higher than many alternative lenders), U.S. Bank's user experience kept it off our ranking.
Aside from the maximum credit limit, U.S. Bank offers virtually no information about its line of credit on its website, such as credit score or revenue requirements. When we called for more information, we were unable to get in touch with anyone. At least it offers an online application.
BlueVine
BlueVine offers a line of credit and invoice factoring. But while BlueVine appears on many lists of the best unsecured loans, BlueVine doesn't actually offer unsecured loans.
According to its website, all loans must be secured, though BlueVine doesn't require a specific type or value of collateral. Because of this, we didn't include BlueVine in our ranking—but it may still work as an alternative to other collateral-based loans.
OnDeck
OnDeck provides term loans and business lines of credit. Like BlueVine, OnDeck often gets included on lists of best unsecured loans despite offering only secured loans (confirmed via its website).
Again, OnDeck doesn't require specific types of collateral, but rather a blanket lien on your business. While technically a secured loan, OnDeck could work well for borrowers who simply lack sufficient collateral for other lenders.
FAQs about unsecured small-business loans
Let's answer those lingering questions you have about unsecured loans.
Are there unsecured SBA loans?
There are kind of types of unsecured SBA loans. When you apply for SBA loans, you won't see them advertised as unsecured or collateral-free. That being said, if you have an otherwise perfect application in which you meet all the SBA loan requirements and then some, lenders shouldn't turn you down for an SBA loan just because you don't have enough collateral. So think of them as secured loans with an asterisk rather than unsecured SBA loans.
Note, however, that this only applies if you don't have sufficient collateral. If you just want an unsecured loan because you don't feel like offering collateral, you're out of luck; the SBA requires its lenders to take collateral when it's available.
What are the pros and cons of an unsecured loan?
Unsecured loans, as with all forms of business financing, have good parts and bad parts. You should weigh these carefully to decide if an unsecured loan will work best for your business's needs.
On the pro side, unsecured loans obviously have no collateral requirements. Many small-business owners like that fact in and of itself, but it also translates to faster applications than those for secured business loans. Why? Because the lender doesn't have to spend time evaluating collateral.
Plus, no collateral sometimes means you end up with more money. With secured loans, the value of your collateral often determines your loan amount. Since unsecured loans don't use collateral, you don't have to worry about getting a small loan because of your less-than-valuable collateral.
But what about the cons? Well, unsecured loans entail more risk for lenders than secured loans; if you default on your loan, they don't automatically get valuable collateral.
This higher risk for lenders means that unsecured loans usually have higher interest rates and fees than the best business loans, as well as shorter terms than their secured counterparts. That might sound like a raw deal for business owners, but higher fees and shorter terms help mitigate the risk for the lender. Without them, you probably wouldn't be able to get an unsecured loan at all.
Can you trust these loans to be truly unsecured?
Here's the dirty little secret about unsecured loans: they're only kind of unsecured.
To explain, unsecured loans don't get secured with collateral (as you know). But most unsecured small-business loans still require a personal guarantee, in which you promise personal liability for the loan in case of default. That means your personal assets—including your car, your house, the money in your bank accounts, and that gilded Elvis statue in your basement—are at risk if you default.
(Before you get too up in arms, remember that this only matters if you default on the loan. As long as you pay back what you're supposed to when you're supposed to, your personal assets will stay safe.)
So why bother with unsecured small-business loans at all? Well, again, if you don't have assets to offer as collateral, then good luck getting a secured loan. Also, unsecured loans can usually be discharged if you declare bankruptcy. Secured loans, not so much.
Plus, a personal guarantee generally requires a court order to enforce. If you pledge collateral—particularly if the collateral stays in the lender's possession—your lender has a much easier time taking those assets from you.
Merchant cash advances
Merchant cash advances count as truly unsecured loans—no personal guarantee or assets needed. But since MCA lenders draw money from your credit card sales no matter what, you might find you prefer a personal guarantee anyway. Business.org has an in-depth guide reviewing merchant cash advances if you'd like to learn more.
The takeaway
Unsecured loans provide a way for small-business owners to get small-business loans without offering up collateral. In exchange, you'll usually have to pay higher rates and fees—but you still have plenty of good options.
Learn more about how to get an unsecured loan with our guide to getting a business loan without collateral.
Disclaimers
At Business.org, our research is meant to offer general product and service recommendations. We don't guarantee that our suggestions will work best for each individual or business, so consider your unique needs when choosing products and services.
Sources
1. SBA, "Small Business Lending in the United States 2013"