Small Business Bank Review 2023
We've charted Small Business Bank's changes over the years with hours of research. Here's what we think of it now.
Data as of 12/15/22. Offers and availability may vary by location and are subject to change.
Small Business Bank is just what it sounds like: a bank exclusively for small businesses. But is Small Business Bank actually your best business banking option?
It might be, if you want affordable bank accounts, top-notch savings accounts, and fast account openings. But if you want more comprehensive banking, prefer a more modern website and app, and put a lot of stock in customer reviews, Small Business Bank may not be your best bet.
In this review, we'll give you all the information you need to decide whether or not you should do your banking at Small Business Bank—and we'll direct you to some good alternative banks too.
High-yield savings accounts
No-fee checking account
Fast account opening times
Outdated website and app
Limited products and services
Negative customer reviews
Small Business Bank review: Table of contents
Small Business Bank accounts and pricing
You won't feel overwhelmed with options at Small Business Bank—it has just one checking account and two types of savings accounts.
Small Business Bank's checking account made our list of the best free business checking accounts because it's, well, free. For the most part, anyway.
SBB doesn't charge a monthly maintenance fee, and it doesn't charge transaction fees or deposit fees either. (And who doesn't want free transactions?)
Small Business Bank fast facts
| | |
| --- | --- |
| Feature | Checking account |
| Min. opening deposit | $5.00 |
| Monthly fee | $0.00 |
| Monthly fee waivable? | N/A |
| APY | N/A |
| ATM fees | N/A |
| Transaction fee | N/A |
| Cash deposits fee | N/A |
| Minimum balance requirement | N/A |
| Debit card | Included |
| Open a bank account | Apply Now |
Data as of 12/15/22. Offers and availability may vary by location and are subject to change.
That doesn't mean Small Business Bank is 100% fee-free, though. You may still get charged fees like these:
Wire transfer fee
Stop payment fee
Insufficient funds/overdraft fee
Mailed statement fee
Return on deposited items fee
Dormant account fee
But for routine bank account use, a Small Business Bank checking account is pretty much free. So if you need an affordable account to deposit money, make payments, and withdraw funds, SBB's small-business checking account might be perfect for you.
What about interest-bearing checking accounts?
SBB offers good APY on its savings accounts, but what if you want to earn interest on your business checking account? In that case, we recommend an interest-bearing checking account at Bluevine.
And what if you'd rather start saving your money? These days, Small Business Bank has just one savings account option. Fortunately, as we said earlier, it's pretty great.
Small Business Bank small-business savings account
Data as of 12/15/22. Offers and availability may vary by location and are subject to change.
While Small Business Bank used to have a money market account, it now offers just High Yield Savings accounts.
As with Small Business Bank checking accounts, this savings account has no monthly fee. It's free! No need to maintain a minimum daily balance or anything. But even as a free account, you'll earn a very competitive APY (annual percentage yield) on your account balance.
Cash deposits
Unlike many online banks, Small Business Bank does accept cash deposits―but you'll have to find a Shazam ATM that accepts cash deposits to make a cash deposit.
(Small Business Bank doesn't offer any certificates of deposit. With high rates on its savings account, we don't think you'll miss that option anyway.)
As we mentioned earlier, these savings accounts are Small Business Bank's best feature. So let's talk more about why.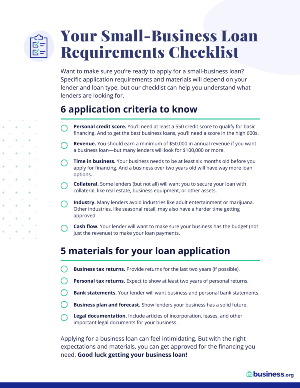 Applying for a small-business loan soon?
Our free checklist can help you understand what lenders are looking for.
Small Business Bank's high APY
We've told you that Small Business Bank lets you earn a lot of interest on your savings accounts. If you haven't compared lots of business savings accounts, though, that might not mean much to you. So let's offer some context.
In all the time Business.org has been reviewing banks, Small Business Bank has offered the highest interest rates on its savings accounts. The best rate we ever saw was over 4.17%―a jaw-droppingly high number for a business savings account.
So when we say that Small Business Bank has great savings accounts, we don't just mean it has great accounts today. We mean it has consistently had the best business savings accounts we've found―and we expect it will continue to do so.
Best Small Business Banks
Small Business Bank vs. other banks
| | | | | |
| --- | --- | --- | --- | --- |
| Bank | Monthly maintenance fee (checking) | Bank type | Savings APY | Open a bank account |
| | $0.00 | Online | 1.5%–4.17% | Apply Now |
| | $4.99 | Traditional | Varies | Apply Now |
| | $0.00 | Online | N/A | Apply Now |
| | $0.00 | Online | Unlisted | Apply Now |
| | $30.00 (waivable) | Traditional | Unlisted | Apply Now |
Data as of 12/15/22. Offers and availability may vary by location and are subject to change.
As you'll see in the table above, Small Business Bank is one of quite a few banks that offers free business checking. In fact, most online-only banks offer no-fee checking. Traditional banks, though, still tend to charge lots of fees (even if they have no monthly maintenance fee).
That said, Small Business Bank is one of the few online banks that offers business savings―and as we've made clear, it offers an unbeatable savings APY. Both online and traditional banks offer much, much lower APY than Small Business Bank does.
But other banks do offer some perks Small Business Bank doesn't. Kabbage, for example, has interest-bearing checking―with a whopping 1.1% APY. And traditional banks like TD Bank offer way more account and financing options.
Speaking of which, let's talk more about the downsides to Small Business Bank.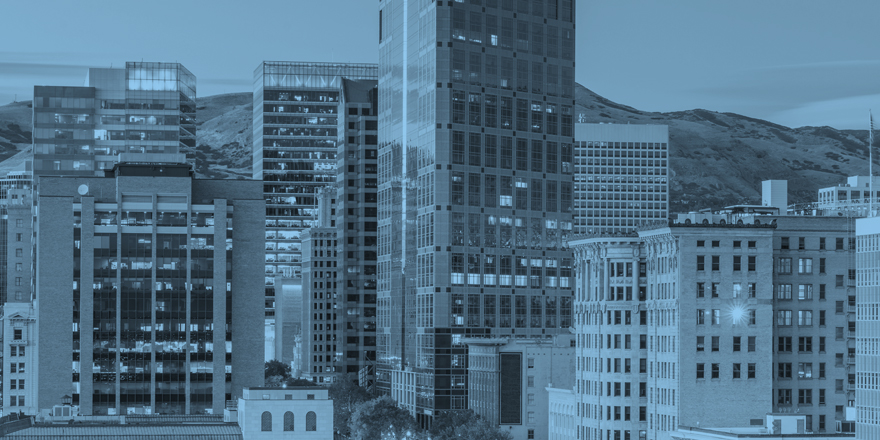 Get a better business bank account
Want affordable banking with great perks? With Bluevine, you can get a fee-free business checking account―and you can even earn up to $5,000 in interest.
While we do like Small Business Bank a lot, we're aware of its downsides.
First of all, while the accounts Small Business Bank offers are great, it doesn't have tons of account choices. If you want analyzed checking, for example, you'll need to find a different bank. Or if you want a money market savings account, Small Business Bank won't work.
Second, Small Business Bank doesn't have great customer reviews. It used to, but they've gone downhill lately.
We'll talk more about those reviews in just a minute, but a lot of the bad reviews talk about the third big downside: Small Business Bank has a pretty poor website and app compared to most banks―especially online banks. It looks bad, it works slowly, and some customers report bugs.
But do those downsides outweigh the free accounts and the great APY? That's for you to decide. While you're mulling it over, we'll tell you about all the other banking products Small Business Bank has.
Other small-business products and services from Small Business Bank
Small-business debit cards
Anyone who opens a Small Business Bank checking account can get a MicroPayment Card (basically a business debit card) to go with their account. But if you need another purchasing option, you can also apply to activate the "credit-charge" feature that makes your MicroPayment Card work like a charge card.
Note that this is a charge card and not a business credit card. (SBB doesn't offer credit cards.) That means you'll have to pay off your entire balance each month—which in turn means you won't be paying interest on your spending.
But since the charge card still lets you buy now and pay later, you will need to pass a credit check to get one.
What customers say about Small Business Bank
We told you earlier that Small Business Bank doesn't have great customer reviews. Let's discuss that.
When we asked small-business owners about their banking experiences, we heard good things about Small Business Bank. Here's what one business owner had to say:
As a boot-strapped startup, we had to forgo convenience and pursue whichever business bank had the best rates. And hands down, that was Small Business Bank. They offer a free business checking account, which means you don't need to have a minimum balance. Which means you won't get penalized for having a zero balance. And you won't get a monthly bill for using their service.

But even though their rates are dirt cheap, they still offer phone support and have a mobile app, which you can link to external accounts to pay bills. I've been using them since we were a startup and continue to use them.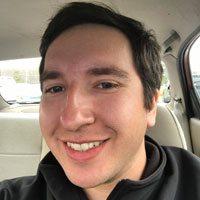 Not bad, right?
But we have to be honest: Small Business Bank's ratings have gone downhill lately. While it used to be one of the best-reviewed banks, it now has just a 1.8 out of 5 on Trustpilot.1 (That's still not as bad as some traditional banks.)
Positive customer reviews praise Small Business Bank's low costs and lack of fees. Some people also rave about the excellent customer service.
In fact, more than one customer says that SBB gave them a heads-up about potential problems (like overdrafts) and helped them solve the issue.
So what do the negative reviews have to say? Mostly, you'll see a lot of complaints about SBB's outdated and uninformative website and app (totally fair, in our opinion). Several users complain they have trouble using the mobile deposit function of the mobile banking app—kind of a problem when you can't just run to your local branch.
Recent negative reviews also complain about difficulties opening an account. People say they were told their account was active when it wasn't or say their account was abruptly closed before they could use it. We've seen similar issues at other online banks, but that's still a big problem.
For the record, the vast majority of Small Business Bank reviews are still positive. So while there are more negative reviews than we'd like, you can probably expect to have a good experience at Small Business Bank—so long as you're not the kind of person who gets easily frustrated by subpar technology.
Small Business Bank offers a lot to small-business owners. Its savings accounts—with high APY and affordable fees—are some of the best options out there. Plus, it has no-fee business checking, meaning affordable banking for your company.
Unfortunately, Small Business Bank has an outdated website and app for an online bank―a fact pointed out repeatedly in its negative customer reviews. And unlike traditional banks, Small Business Bank has a pretty limited selection of accounts and banking products.
Still, if you can live with a less-than-perfect app and you don't have complicated banking needs, Small Business Bank could be a great way to save―and make―money on your business banking.
Take good care of your new business account by reviewing banking best practices with our guide to small-business bookkeeping basics.
To review Small Business Bank, we first researched its account offerings, costs, and more. We dug into its website, contacted the bank directly, and looked for customer experiences. We then scored Small Business Bank based on those factors we researched, and based our review and comparisons to other banks on that score.
Disclaimer
At Business.org, our research is meant to offer general product and service recommendations. We don't guarantee that our suggestions will work best for each individual or business, so consider your unique needs when choosing products and services.