US Bank Small-Business Banking Review: Plenty of Options for Scaling Businesses
US Bank isn't the best bank for business we've seen, but its many locations and options for scaling make it a viable option.
On the surface, US Bank might seem like an ideal bank for your business needs. It's an established financial institution with brand name recognition, it's pretty widely available, and it has all sorts of accounts and other products for small businesses. But what about below the surface? Does US Bank still hold up?
In this review, we'll dive deep into US Bank to find out. We'll explain what US Bank offers, who would benefit from it, and what problems you should be aware of.
Let's find out if US Bank is right for your business.
US Bank is best for scaling businesses that prefer in-person banking
With any luck, your business will grow and change over time. If you want a bank that can meet your needs as that happens, then US Bank might be right for you.
US Bank has a wide variety of things to offer small businesses, from bank accounts to business loans to other services. Even better, US Bank offers different versions of these various products, which means that you can get versions for new, small businesses and versions for older, larger businesses—and you'll find options for that in-between stage too.
That's why we recommend US Bank for businesses that want a bank that will scale with them. Because sure, you can start out with a completely free online bank for business and then switch things up as you grow and develop more needs—but maybe you'd rather develop a good relationship with your bank and keep it.
| | |
| --- | --- |
| Feature | US Bank |
| Online banking | ✔ |
| Mobile banking | ✔ |
| In-person banking | ✔ |
| Branch locations | 3,067 |
| ATMs | 4,771 |
| 24/7 support | ✘ |
| Customer service options | Phone, email |
Plus, you might be one of the businesses that prefers in-person banking over online banking, in which case getting started with an online bank isn't an option anyway. But since US Bank has a free basic checking account, you won't miss out on much.
Of course, you need to make sure that US Bank is even an option for your business. Fortunately, US Bank has locations in 25 states, which improves your odds. If you live west of the Mississippi (or even a little bit east, in a handful of cases), there's probably a US Bank near you. (And if there's not, you can always find the best bank for business in your state.)
Sound good to you so far? Then let's dig into the specifics about what US Bank can offer you.
US Bank checking and savings accounts
US Bank has plenty of accounts to choose from. You'll find traditional checking accounts, sure, but you'll also get to choose from things like analyzed checking, money market savings, and certificates of deposit (CDs)—among other things.
US Bank has several different tiers of traditional checking accounts. It also has an analyzed option and a nonprofit option—but we'll get to those in just a minute.
US Bank small-business checking accounts
| | | | |
| --- | --- | --- | --- |
| Feature | Silver | Gold | Platinum |
| Min. opening deposit | | | |
| Monthly fee | | | |
| Monthly fee waivable? | | | |
| Can earn interest? | | | |
| In-network ATM fees | N/A | N/A | N/A |
| Free transactions | 125 | 300 | 500 |
| Additional transactions | $0.50 each | $0.45 each | $0.40 each |
| Free cash deposits | 25 units/mo. | 100 units/mo. | 100 units/mo. |
| Cash deposit fee | $0.30 per $100 | $0.30 per $100 | $0.30 per $100 |
| Paper statement fee | $5 | N/A | N/A |
| Open an account | Apply Now | Apply Now | Apply Now |
Data as of 05/30/22. Offers and availability may vary by location and are subject to change.
Silver is the most basic of the accounts. It has no monthly fee—at all—so you don't have to worry about maintaining a certain balance or anything. Now, this account doesn't come with many free transactions or deposits, and the transaction fees are a little higher on this account than on others. But if you just need a free account for your freelancing business, that probably won't matter much to you anyway.
What's a unit?
Unlike most banks, US Bank talks about free cash deposits as "units" rather than listing specific amounts. Here's how to find out how many units you're using: divide your deposit amount ($480, for example) by 100, and round the dividend up to a whole number (5, in this case). In other words, a unit is a max of $100—but it could be less if you deposit your money $80 at a time.
Gold is the next tier, with more free transactions and deposits, plus cheaper transaction fees. This account comes in both a traditional version and an interest-bearing version, so you do have the option of earning a little extra from your balance. We do mean little, though—the APY is a mere 0.01%, and that's only for balances over $20,000. Gold has a moderate monthly service fee, but you can waive it in all sorts of ways:
Have a US Bank Payment Solutions merchant account
Maintain a $10,000 average checking balance ($25,000 if interest-bearing)
Keep a $20,000 balance across deposit accounts ($50,000 if interest-bearing)
Have $50,000 average in combined business deposits and credit balances
Platinum is the highest tier of the traditional checking accounts. That translates to more free transactions, more free deposits, lower transaction fees—and a (slightly) higher monthly fee, of course. In fact, a mere $5 more a month gets you 200 more free transactions and 100 more deposit units. That's probably worth the cost, especially if you waive the monthly fee anyway. You'll need a $25,000 average account balance or a $75,000 combined average between your business deposits and your outstanding credit balances.
But maybe traditional checking isn't quite your speed. No worries—you still have a couple options.
More US Bank small-business checking accounts
Data as of 05/30/22. Offers and availability may vary by location and are subject to change.
Premium is US Bank's analyzed checking account option. Basically, that means you don't get any free transactions or deposits—there are fees with everything—but you can offset those fees with earnings credits. You earn more earnings credits by keeping high account balances. As you can imagine, that means analyzed checking usually works best for bigger, financially secure businesses.
You can also get an interest-bearing version of the Premium account, but the APY on that is still thoroughly lackluster—just 0.01%.
Interest-bearing checking
Interested in interest-bearing checking but want a higher APY? Check out Axos Bank. Its rates go up to 0.8%.
If you operate a nonprofit, you can also get US Bank's Nonprofit Checking. You won't get charged any monthly fees, and you'll get a number of free transactions and cash deposits (though note those numbers are per year, not per month). Plus, Nonprofit Checking has the highest APY of US Bank's checking accounts: 0.05% as of this writing.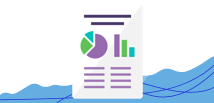 Don't Make a Mistake That Costs You Your Funding
Apply confidently for a loan with our free guide. Enter your email below and we'll send it to you shortly.
US Bank has just one traditional business savings account, but it also offers a sweep account and a choice of three different money market options.
US Bank small-business savings accounts
Data as of 05/30/22. Offers and availability may vary by location and are subject to change.
Basic Business Savings is your only option for a traditional savings account. The APY is quite low—low enough that we're not sure why you'd choose this account when you have better options both from US Bank and elsewhere. (Small Business Bank has one of our favorite business savings accounts.) You can waive the maintenance fee if you maintain a $500 minimum balance.
Business Savings Sweep gives you the option to automatically take excess funds from your business checking account and move—or sweep—them into this account. You just have to decide what balance you want to keep in your checking account, and Savings Sweep will move the extra money into savings for you (in $500 chunks). You can waive the fee on this account by keeping a minimum balance of $300.
More US Bank small-business savings accounts
| | | | |
| --- | --- | --- | --- |
| Feature | Preferred Business Money Market | Platinum Business Money Market | Premium Business Money Market |
| Min. opening deposit | | | |
| Monthly maintenance fee | Varies | $0 | Varies |
| Monthly fee waivable? | | | Can offset with earnings credits |
| APY | 0.01%-0.18% | 0.06%-0.6% | 0.06%-0.6% |
| Open an account | Apply Now | Apply Now | Apply Now |
Data as of 05/30/22. Offers and availability may vary by location and are subject to change.
Then you've got three money market accounts: Preferred, Platinum, and Premium.
You can waive the monthly fees on the Preferred and Platinum accounts by maintaining a $1,000 and $10,000 minimum daily ledger balance, respectively.
The Premium account links to your analyzed Premium checking account, which means its balances can help you get those earnings credits to offset fees for both accounts.
Note that the APY you get on these money market accounts will depend on your account balance. Larger ledger balances will get you higher APYs. In other words, don't expect to get the highest rate if you never add money after your opening deposit.
US Bank small-business CDs
Data as of 05/30/22. Offers and availability may vary by location and are subject to change.
Unsurprisingly, US Bank's certificates of deposit (CDs) offer the best APY. The rates on its CD Special are particularly competitive.
Remember, though, that the APY on your CD is tied to both the amount of money in your CD and the length of your term. And since you can't touch the money in a CD for the length of the term, you may need to leave your money alone for a long time to get the best rates.
How US Bank scales with your business
US Bank isn't our favorite bank, but there's one thing we really love about it: how easily it can scale with your business.
Think of it this way: A simple online bank is perfect if you're just starting to sell a few trinkets on Etsy, but you'll probably wish for more features by the time you're opening your second brick-and-mortar retail location. On the flip side, big banks often offer basic checking accounts that are too expensive to be appealing, even if their higher-tier accounts have a lot to offer.
US Bank strikes a good balance. You can go with the free business checking account or the analyzed checking account—or one of the tiers in between. And of course, you can always start simple and work your way up.
What account should you choose?
With so many options for both checking and savings, it can be hard to figure out what account best meets your needs. We've broken down the types of business bank accounts to guide you in the right direction.
Likewise, you'll find a good mix of other products. Want savings for your business? You can always start with the standard checking account before working up to a money market account or CD. Need payroll help? You can get the basic ability to direct deposit, or you can sign up for comprehensive payroll and tax services.
In other words, US Bank can work for your business across the various stages you experience—from brand-new startup to mature corporation.
So sure, US Bank might not be our favorite bank of all time—but many business owners will love how it scales with their businesses.
Other small-business products and services from US Bank
Like any traditional bank worth its salt, US Bank has a lot more than just bank accounts. Let's look at what else US Bank can do for your business.
US Bank offers a number of loans and lines of credit for small businesses. You can get smaller loans for your working capital needs or multi-million dollar loans for purchasing commercial real estate.
Compare US Bank's small-business lending
| | | |
| --- | --- | --- |
| Loan | Loan amounts | Get a loan |
| Quick loan | Up to $250,000 | Apply Now |
| Term loan | Up to $1 million | Apply Now |
| Equipment financing | Up to $1,000,000 | Apply Now |
| Cash Flow Manager Line of Credit | Up to $250,000 | Apply Now |
| Business Line of Credit | Up to $1,000,000 | Apply Now |
| Business Equity Line of Credit | Up to $500,000 | Apply Now |
| Commercial property loans | Unlisted | Apply Now |
| Investment property loans | Unlisted | Apply Now |
| Practice financing | Unlisted | Apply Now |
| SBA loans | Up to $12.375 million | Apply Now |
Data as of 05/30/22. Offers and availability may vary by location and are subject to change.
Since US Bank is a traditional bank, it has higher application criteria than you'd find for online lenders. You'll need to have been in business for at least two years to qualify for its loans. And while US Bank doesn't publish credit or revenue requirements, we're willing to bet you'll need a credit score in the 700s and annual revenue in the $200Ks.
(You can learn more about typical lending requirements in our comparison of traditional banks vs. alternative lenders.)
Small-business credit cards
US Bank has five different business credit card options—mostly Visa, with one MasterCard for good measure. The different cards offer different ways to get rewarded, from travel points to cashback to 0% intro APR.
Heads up, though: while none of US Bank's credit cards charge a fee during your first year, two of them do charge an annual fee starting in your second year.
Have employees to pay? US Bank has some services for you.
First up, US Bank's payroll processing services. If you just want to automate direct deposit to your employees' bank accounts, you can do that with US Bank. If you'd prefer a more comprehensive solution that includes tax and HR help, US Bank can help with that too.
US Bank also offers the Focus Card—basically a prepaid debit card that you give to employees in lieu of checks or bank account deposits. Just note that you have to get at least 25 Focus Cards to get started, so it's not the best solution if you have just a handful of employees.
Merchant services
Cash deposit and processing services
Business gift cards
What customers say about US Bank
US Bank has a 1.3 (out of 5) on Trustpilot and a 3.1 (also out of 5) on Bank Branch Locator.1,2 While neither of those scores are anything to write home about, they're better than what other big traditional banks have.
Most of the bad reviews complain about poor customer service, with customers complaining that it took many calls to solve their problems—or that they never solved their problems at all. A few customers also complain about overdraft fees, arguing that they were charged fees because of errors on US Bank's part.
The good reviews praised US Bank's staff and their helpfulness in solving customer problems. As with all traditional banks, we suspect your experience will largely depend on who's employed at your local branch.
We do want to note that we saw a couple reviews claiming that US Bank is illegally scamming people, but there were no details, so it's hard to know how legitimate those accusations are.
Our experience
While we can't test every facet of a US Bank account, we did talk with its customer service reps. They were all very polite and gave us all the information we asked for without ever pushing us into anything.
For what it's worth, US Bank has an A+ rating with the Better Business Bureau.3 While it has faced some government action in recent years, those charges had to do with not doing enough to prevent money laundering—nothing about scamming customers.
Overall, customers seem to like US Bank more than most traditional banks. So while it's not perfect, you can definitely do worse.
While US Bank isn't our top-rated bank, it's a decent option for businesses that prefer in-person business banking. Thanks to all the products and services it offers, US Bank can easily scale with most businesses.
Sure, US Bank's reviews aren't the best, and its rates are nothing to brag about—but we've seen worse.
So if you're ready to open a business bank account for your growing business, US Bank could be a solid choice.
Not convinced US Bank is right for you? Find an alternative on our list of the best banks for small business.
Disclaimer
At Business.org, our research is meant to offer general product and service recommendations. We don't guarantee that our suggestions will work best for each individual or business, so consider your unique needs when choosing products and services.