What Is Payroll?
Payroll is almost certainly your business's biggest expense and one of the most complicated parts of running a business. We break down what payroll means, how payroll deductions work, and what options you have for processing payroll.
Paying your employees—it should be simple, right? If your business involves two or more employees, you already know the answer . . . and we could practically hear your dry laugh through the computer screen.
Payroll doesn't just mean your employees' hourly wages. It also means calculating the right amount of taxes to withhold, garnishing wages, figuring out what counts as taxable income, and determining who qualifies as a taxable employee. Your business dedicates a huge chunk of time and money to payroll, and payroll also has a huge impact on how happy your employees are with you as their employer.
But don't sweat it. Maybe you're doing payroll for the first time or modifying the way you currently process payroll—either way, we have the scoop on how payroll works, why you need it, and how you can make it as easy as possible.
What is the definition of payroll?
At its most basic, payroll refers to your list of employees and the amount you pay them. But it also means calculating your employee's taxable wages and determining the amount of taxes to withhold on behalf of state, local, and federal governments.
The term payroll can also indicate the department that takes care of paychecks and taxes, but for most small businesses, payroll software is a more efficient, affordable way to pay employees.
What information do you need for payroll?
Your payroll should include a basic list of employee information, including each employee's name, social security number, and hourly wage—plus how many local, state, and federal taxes you as the employer will be withholding from each person's wages on behalf of the government.
In other words, the payroll list includes all the information you need to pay each person's wages accurately and on time.
Payroll is the reason each new hire needs to fill out and submit a W-4 tax form (or Employee's Withholding Allowance Certificate). The employee details their exemptions, filing status, number of dependents, and withholding information so you, the employer, withhold the right amount of money from their paycheck in trust for the government.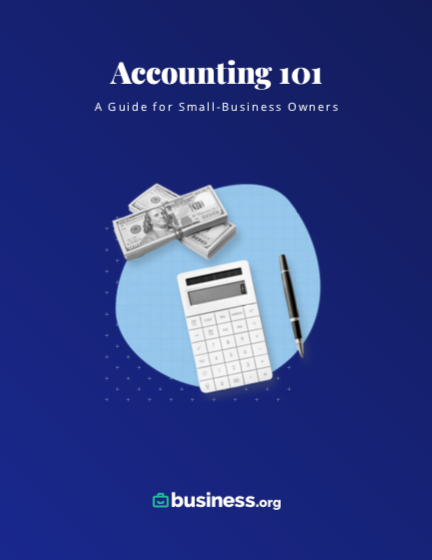 Get business accounting right the first time
Learn all about business accounting with our free ultimate guide.
What does payroll include?
Payroll management requires you to gather three crucial pieces of financial information:
Gross wages
Tax deductions
Other deductions (healthcare benefits, time off, etc.)
An employee's gross wage is the amount of money they earn before anything gets deducted. Once you subtract taxes and other deductions, the employee receives their net pay, usually through a direct deposit into their bank account.
Tax deductions include typical state and federal income taxes as well as Medicare and Social Security taxes. (Psst: all of these taxes—plus the tax money the employer contributes to Medicare, Social Security, and unemployment benefits—are collectively called "payroll taxes.")
Other deductions include the cost of your company's benefits, like dental and medical insurance.
Types of payroll deductions
The most common types of payroll deductions include the following:
Federal, state, and local taxes
Social Security and Medicare taxes
Medical insurance
Dental insurance
Vision insurance
Retirement plan contributions
Wage garnishments
Charitable donations
Small business owners are responsible for pulling all of the above deductions from their employees' gross pay and forwarding the payments to the right group. Some of the payments could go to your business's insurance plan, a designated charity, or a government institution. In the case of garnished wages, a percentage of an employee's pay could go towards court-ordered child support or to a creditor.
When don't you need to worry about employee deductions? When you're working with a freelancer. If you outsource services like website design or legal proofing, you only have to worry about a worker's gross pay.
Definition: Freelancer
A 1099 worker, or freelancer, is considered self-employed, which means you don't have to deduct anything from their gross pay. Freelancers will pay income, Social Security, and Medicare taxes on their gross wages when they file their taxes.
Okay. We've covered the basic components of payroll. Now, let's talk process. Doing payroll correctly means following these key steps:
Gather relevant employee information, including W-4 forms.
Calculate employees' gross wages per pay period.
Calculate wage deductions (income tax, wage garnishments, etc).
Give employees their net pay.
Forward wage deductions to the relevant parties.
Note that the process differs slightly (but only slightly) for hourly and salaried employees. Hourly employees clock in and out, and their pay stubs may vary a bit from pay period to pay period. Salaried employees earn a set wage that doesn't change from week to week.
For payroll to run smoothly, you need to classify salaried and hourly employees correctly and ensure you have accurate time stamps from your hourly employees before calculating their wages.
In terms of who performs these steps, most companies choose from one of three options. Depending on your business's size and budget, one of these payroll management methods will make the most sense for you:
Outsourced payroll companies
Internal accounting or HR department
The bigger your business, the more logical it is to either outsource payroll to an external company or develop an internal accounting or HR department. Not sure how big is big? Some accounting software accommodates more than 100 employees, though the more employees you add, the slower the software runs.
If you have only an employee or two, you might be tempted to do payroll by hand, relying on a wish, a prayer, and the IRS's (Internal Revenue Service's) online tax tables . . . but please, please don't.
Even if you'd put your business in the "tiny" rather than "small" category, it's safer, easier, and cheaper to invest in bare-bones software with a one-time fee instead of risking financial hot water and ongoing legal troubles with the IRS.
In case payroll was starting to seem too simple, here's an added complication: payroll is both an accounting and human resource issue. If you decide to do payroll in house, you have to decide which department you want to be primarily responsible for payroll—the good-with-numbers department or the good-with-people department.
Honestly, though, even if you want to turn payroll over to an accounting department, HR always has to have a hand (or at least a finger or two) in payroll. HR usually deals with issues like overtime pay, salary, benefits, sick leave, and paid time off. Since you'll definitely still need an accountant or payroll specialist to manage money, the close relationship between payroll and HR can double the work in house.
Here's one of many places where software comes in handy. While you can find payroll-specific software, you can also find all-in-one payroll, accounting, and HR software. You don't have to juggle numbers between different departments because the payroll management software does all the heavy lifting for you. Nifty, right?
The amount you pay your employees is your main payroll expense, but it isn't your only payroll expense. Because of the following laws, owning a successful small business comes with additional expenses:
FICA, or the Federal Insurance Contributions Act, is a law requiring employers to withhold Medicare and Social Security taxes (or FICA taxes) from employee paychecks. The same law requires employers to match those taxes with their own contributions.
FUTA, or the Federal Unemployment Tax Act, is a law that requires employers, not employees, to pay taxes (or FUTA taxes) that support state and federal unemployment benefits and insurance.
FUTA is considered a payroll tax because the amount you pay is based on your employee's wages, but remember—it isn't paid by an employee or withheld from their wages.
Best Small Business Payroll Software
Best practices for payroll
Satisfying your employees (and the IRS) doesn't just mean doing payroll. It also means doing payroll correctly, efficiently, and on time. The following guidelines will help ensure you're doing the best job possible with payroll while minimizing the loss of time and money.
1. File financial data on time
We can't stress this enough: pay your employees on time, every time, and submit the right information and withholding amount to the local, state, and federal governments on time, every time. Timely paychecks keep your employees happy and help you stay professional. Timely tax filings help you avoid an audit by the federal government.
Of course, the small-business world is full of financial ups and downs, so you might not always have money in the bank to pay employees every time. If that's the case, you can find solutions like payroll funding.
Similar to other types of instant financing, payroll funding can cost you over time, but not paying your employees is a mistake most businesses can't afford to make. Carefully weigh your cash flow expectations and employee situation as you decide whether payroll funding is a good choice for you.
2. Keep accurate, detailed payroll records
A crucial part of payroll is peace of mind: yours, your employees', and the government's. Payroll records, including W-4s and pay stub records, should give you confidence in your payroll methods.
Having a solid paper trail (better yet, a digital paper trail, if you want to save time, money, and energy—and we know you do) can resolve employee disputes over payments and prove you're in compliance with all federal regulations and tax codes.
3. Digitize payments and financial records
Like we said above, digital records save energy, paper, and expense. They also reduce your risk of losing crucial data if your office floods or an electrical fire breaks out. Meanwhile, directly depositing money into your employees' bank accounts gives them immediate access to it and reduces the risk of losing money (say, by misplacing a check).
4. Double- and triple-check employee data and classification
If you finish the fiscal year and realize you classified a full-time employee as a part-time worker or paid a freelancer the same way you paid a temp worker, you'll be in a pickle—a very, very large pickle. Periodically check your employees' classification and withholdings so you can fix errors immediately.
Don't forget that employees might change their withholding amounts throughout the year, especially if a major life event occurs, like the addition of a new dependent. Automated payroll software keeps you on top of financial changes so you can help employees transition seamlessly into a new financial situation.
5. Set clear expectations
We've talked a lot about the employer's responsibility to their employees, but your employees also have responsibilities. For instance, they need to submit their W-4 forms in a timely fashion and to the right department. If they want direct deposit, they need to give you correct bank information. And they're in charge of setting their tax withholding percentage—not you.
Most of these financial responsibilities seem obvious, but make them clear by putting them in the employee handbook. And yes, you should consider creating an employee handbook, even if you have only three or four employees; while creating one isn't legally required, doing so can keep you out of legal trouble if an employee doesn't follow through on their financial responsibilities.
Employees also need clear expectations about when they'll be paid, how much will be deducted from their paychecks for benefits like insurance, and whether they can work overtime or not. Payroll should be as transparent as possible: make sure each employee knows how to submit hours and what to do if they spot a problem. Again, an employee handbook is an excellent place to store this information.
6. Make time to audit your payroll process
As your business grows, your needs shift, including your payroll needs. Is your company big enough to outsource payroll services? Do you need a full-time accountant? Is it time to upgrade your software?
Assessing your payroll system's efficiency might seem like an unnecessary chore that just takes time away from your day-to-day operations. But the half day it takes to audit the system and find pain points or weaknesses will pay off later in saved time and a payroll solution that perfectly suits your business.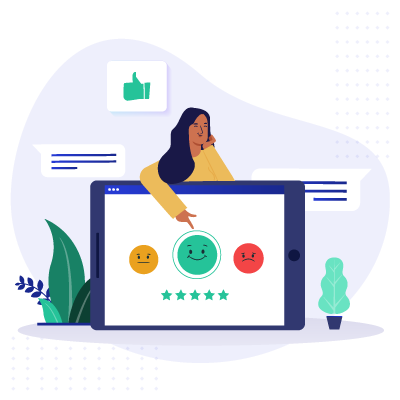 Expert Advice, Straight to Your Inbox
Gain confidence in your business future with our weekly simple solutions newsletter.
Payroll is complicated. It's stressful. But it's totally, completely manageable—taxes included. Whether you opt for software over an accounting department or hire a CPA instead of outsourcing, payroll can be done efficiently, effectively, and to everyone's satisfaction. Even the IRS's.
Looking for a payroll provider? Check out our post on the best payroll software to find the right payroll software for your business.
Disclaimer
At Business.org, our research is meant to offer general product and service recommendations. We don't guarantee that our suggestions will work best for each individual or business, so consider your unique needs when choosing products and services.