Patriot Payroll Software Review 2023
Patriot Software is a straightforward payroll company dedicated to smaller businesses with modest budgets.
Data as of 9/22/22. Offers and availability may vary by location and are subject to change.
Bottom line: Patriot Software's payroll software is a splendid choice for businesses operating exclusively in the United States with fewer than 100 employees. We particularly love the platform's low costs, full-service tax filing perks, and dedication to customer service.
The company falls short with its broader personnel administration approach as there is no substantial human resource (HR) support. But other than a lack of meaningful HR perks, there isn't much wrong with Patriot Software. That's why it's one of our top picks for small-business payroll services.
Patriot Software payroll: Table of contents
Compare Patriot payroll plans and pricing 2023
| | | | | | | |
| --- | --- | --- | --- | --- | --- | --- |
| Plan | Starting price | Additional price per payee | Full-service tax filing | Support for multiple locations | 1099 filing fees | Get Started |
| | $17.00/mo. | $4.00/payee | | | $20.00 flat plus $2.00 each for 6–35 forms; no add'l fees for 35+ | View Plans |
| | $37.00/mo. | $4.00/payee | | | Free, unlimited | View Plans |
Data as of 12/12/22. Offers and availability may vary by location and are subject to change.
Patriot Software is best for budget-conscious small businesses
Patriot Software is a developer of payroll and accounting solutions for businesses with fewer than 100 employees—nothing more. While the company also offers a human resource product, it is minimalist and impractical for most entities. As a result, you'll need to embrace a fragmented personnel strategy that depends on Patriot Software for payroll and another vendor for HR administration.
If you're cool with this piecemeal approach, then we think Patriot Software's payroll solution is undeniably impressive. The top-level Full Service Payroll tier files all federal, state, and local taxes automatically along with year-end tax reporting, such as W-2 form filings. The company guarantees tax accuracy as it promises to cover any penalties and interest resulting from a rare mistake.
The company's commitment to service is also quite alluring. Every client receives a free, personalized initial setup, saving boatloads of time and frustration. Plus, US-based phone support is available twelve hours a day, Monday through Friday.
And for the icing on the cake: Patriot's far cheaper than both Gusto and QuickBooks Payroll while offering similar payroll features, especially when it comes to full-service tax filing. That's why we're in love with Patriot Software's paycheck-cutting platform, even without any substantial HR support.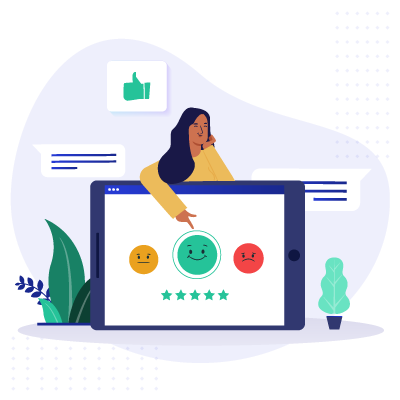 Expert Advice, Straight to Your Inbox
Gain confidence in your business future with our weekly simple solutions newsletter.
Patriot Software add-on features
Let's say you need something besides paycheck cutting. In that case, you can tap into Patriot Software's other personnel administration offerings, such as time-tracking. Conveniently, the company offers each piece of software à la carte so you can choose only what you need.
Compare Patriot payroll add-on features 2023
| | | |
| --- | --- | --- |
| Software | Starting price (per month) | Get Started |
| Time and attendance tracking | $6.00 + $2.00 per employee | View Plans |
| General human resource tools | $6.00 + $2.00 per employee | View Plans |
| Accounting Basic | $20.00 | View Plans |
| Premium Accounting | $30.00 | View Plans |
Data as of 12/12/22. Offers and availability may vary by location and are subject to change.
As briefly mentioned above, we'd recommend avoiding the human resource offering—as inexpensive as it may seem—due to its lack of functionality that will leave even tiny businesses yearning for more. For example, there are no recruiting, performance management, or employee surveying features.
Instead, Patriot's lackluster HR tool focuses more on storing documents and creating simple reports, such as a list of new hires from the last 30 days. This won't cover most businesses' personnel administration needs, making even the puny $6 flat plus $2 per employee monthly seem wasteful.
Bottom line, if you need human resource software, we'd choose a different vendor, like Uzio or Zoho, which offer far more for just a few bucks extra per person each month.
Patriot accounting software
While the company's HR offering is disappointing, its accounting solution is smashingly excellent. It sports an array of sweet, expert-level perks, like automatic check signing, artificial intelligence-powered task completion, and detailed financial reports. For only $20 or $30 flat per month with no per-employee charge, it's an incredible value that dishes out more than the price tag would suggest.
Patriot Software helps keep staffers happy since you can pay employees as often as you want for no extra charge. This could help boost employee morale since workers can have money in the bank more frequently than the traditional bi-weekly cycle. Plus, this allows faster payments to contractors, which could spawn reduced turnover among freelancers.
In addition to filing payroll taxes for you, the platform also automatically handles IRS 1099 forms resulting from contractor payments. This is a massively time-saving perk that further solidifies Patriot Software as the tax-filing maestro.
The upper-tier Full Service Payroll subscription includes this perk at no cost, while the entry-level charges $20 flat and $2 each for between 6 to 35 forms. Additional forms are free, though.
Best Small Business Payroll Software
Compare Patriot Software vs. competitor payroll software
| | | | | | |
| --- | --- | --- | --- | --- | --- |
| Brand | Starting price (per month) | Full-service tax filing | Support for multiple US states | Mobile app available | Get Started |
| | $37.00 + $4.00 per payee (full-service payroll) | Yes | Yes, $12.00 per add'l state | No, mobile-optimized website only | View Plans |
| | Contact for pricing | Yes | Yes | Yes, Android and iOS | View Plans |
| | $40.00 + $6.00 per payee | Yes | Yes (only 39 states supported free) | No, mobile-optimized website only | View Plans |
| | $45.00 + $4.00 per payee | Yes | Yes, $12.00 per add'l state | Yes, Android and iOS | View Plans |
| | $39.00 + $5.00/employee | Yes | Yes | Yes, Android and iOS | View Plans |
Data as of 12/12/22. Offers and availability may vary by location and are subject to change.
Patriot payroll pros and cons
Long-standing & family-owned
Many payment options
Excellent time-tracking application
No international support
Rigid 4-day payroll lead time
Family-owned small business
Patriot Software makes its family-owned, small-business roots abundantly clear. The Ohio-based company boasts about its 30+ years in business that have been chock full of challenges and averted failures. And in an unusual move for enterprise software, founder and CEO Michael Kappel uses the company's official website to explicitly lay out his personal religious beliefs.
While we don't recommend relying on a backstory to justify a large purchase, people often gravitate towards brands they can relate to on a deeper level. If this sounds like you, Patriot Software delivers a compelling, highly unique personal appeal.
Native time-tracking application
Businesses that heavily rely on hourly workers will love Patriot's elaborate time-tracking system. For a monthly cost of $6 flat plus $2 a worker, you can implement the cloud-based time monitoring application anywhere there's an internet connection. This means employees can punch in and out on all kinds of devices, such as retail point-of-sale (POS) terminals, a field technician's tablet, and theoretically even a restaurant's digital menu board, to name a few.
And best of all: the application seamlessly transmits data to your payroll runs, so you'll no longer have to spend time manually typing in worker hours.
Mobile-friendly interface
One of the most common complaints we hear from business owners is that their enterprise software titles are superb, but corresponding mobile apps fall short. This makes it an uphill battle to manage their operations on the go.
Luckily, Patriot Software takes a different approach to solve this problem. Rather than create a mobile app, the company provides an exceptionally mobile-friendly interface for its payroll platform, which is cloud-based and accessible via any internet browser. Not only does this grant access to every feature available on a desktop computer, but you'll also never have to deal with glitchy or outdated apps on your smartphone.
Strict international prohibitions
The software title offers no support whatsoever for workers outside the United States. This includes contractors performing one-off freelance gigs, which is a common source of labor among thinly staffed small businesses.
Patriot Software claims this is due to its "passion to help American businesses."1 Ironically, US-based businesses often rely on workers in Canada and Mexico. Regardless, Patriot's seemingly noble assertion was debunked in February 2021 when the company admitted its geographic limitations are due to regulations imposed by its bank, rather than patriotism.2
While some competitors similarly can't pay employees abroad, there is usually still support for contractors receiving occasional, less heavily regulated payments. Gusto is just one such small-business title that supports international contractors, while ADP and Paychex fully support global staffers.
Bottom line, if you anticipate any labor relationships outside the US, Patriot Software won't touch it—period.
Slow direct deposit timeframe
Patriot Software requires careful planning since each payroll cycle mandates four business days for direct deposit. For comparison, entry-level plans on many competitors, such as Gusto and QuickBooks Payroll, offer lead times as short as next-day delivery without requiring a wire transfer or advance funding.
One workaround is to transfer payroll funds to Patriot well in advance of payday, which would allow for next-day payroll delivery. However, this requires a large stack of cash idly lying around. Otherwise, you'll have to count on last-minute wire transfers, which are more complicated than regular ACH transfers and cost $15 plus bank fees.
The Patriot payroll software is a marvelous choice for small businesses needing something straightforward. The platform's automated tax-filing perks are its most prominent feature, although we also love the title's devotion to excellent customer service.
While the payroll offering is undeniably impressive and comprehensive, you'll need another vendor for broader human resource administration tasks. Hence, if you'd rather have a centralized personnel suite to not only cut paychecks but also hire, fire, and retire workers, Patriot simply won't "cut" it (pun intended).
Need an excellent software title for employee benefits? Take a look at our top HR picks for employee benefits software.
How much does Patriot Payroll cost?
Patriot Software's payroll platform starts at $17 base plus $4 a worker monthly. However, full-service payroll tax filing perks cost $37 plus $4 an employee per month. This is still lower than close competitors Gusto and QuickBooks Payroll, making Patriot Software an excellent value for small businesses with fewer than 100 employees.
What is Patriot Payroll?
Ohio-based Patriot Software's payroll service is a full-service paycheck-cutting solution targeting US-based small businesses. The suite's chief appeal is its affordability and automated payroll tax filing services. And if you need more personnel administration perks, you can pick up the company's accounting, time tracking, and human resource administration software.
What is the best HR system?
Certainly not Patriot Software, which offers a paltry human resource administration platform that pales in comparison to its elaborate payroll service.
Ultimately, the best human resource software for small businesses depends squarely on your growth prospects. Some platforms, such as ADP, offer expandable small-business packages that can rapidly accommodate more employees and complexity over time. Usually, these platforms include advanced analytics and richer functions, like recruiting and employee surveying tools. Unsurprisingly though, they mandate steeper learning curves and tend to get pricey.
If you need something more modest and affordable, we recommend user-friendly, jargon-free platforms that exclusively target smaller entities. Some examples include BambooHR, Uzio, and Zenefits, although there are many other attractive options.
We analyzed Patriot Software's full-service payroll abilities, HR capabilities, per-state tax filing costs, small-business value, and affordability, among other features.
Disclaimer
At Business.org, our research is meant to offer general product and service recommendations. We don't guarantee that our suggestions will work best for each individual or business, so consider your unique needs when choosing products and services.