What Is Human Resource Software?
A human resource information system (HRIS) is a type of software that handles most day-to-day tasks of HR professionals.
When we think about human resource (HR) management, our brains may jump to payroll, discipline, and departures. But the business of personnel administration is a complex web of competing departments that extend well beyond paychecks and pink slips.
To govern this mosaic of employee processes, organizations use human resource software to oversee and partially automate an employee's entire administrative experience. Except for the tiniest of businesses, you'll almost certainly need HR software if you employ people outside of your family.
Let's learn more to make you an HR software expert.
Human resource software table of contents
Why do people use HR software?
Employment is a highly regulated, complicated element of a business with little room for error. Gone are the days of casually relying on manila folders in a file cabinet to administer staffing records.
As a result, HR software supports and sometimes automates nuanced tasks like:
Recruiting, job applicant tracking, and new employee onboarding
Payroll and benefits administration
Filing payroll and unemployment taxes
Employee engagement functions, such as conducting surveys and tracking awards
This is only a partial list, and indeed these duties are certainly some of the most time consuming. As a result, rapidly expanding businesses would find human resources simply unmanageable without an elaborate digital tool.
Similarly, tiny businesses with big dreams have the most to lose from employment violations that HR platforms help prevent, like a non-existent sexual harassment policy or a forgotten payday. This makes HR software essential for dodging potentially devastating legal woes.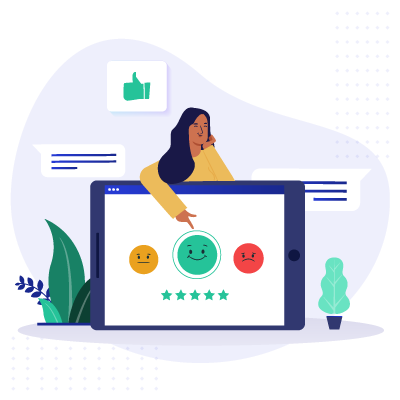 Expert Advice, Straight to Your Inbox
Gain confidence in your business future with our weekly simple solutions newsletter.
Do small businesses need HR software?
Absolutely. Employment laws are complex, drenched in legalese, and generally apply to all employees regardless of company size. Contractors also enjoy legal protections, and HR software often supports individuals eligible for a 1099 tax form.
One exception to this universal need for HR software is businesses that have three or fewer employees. That's because the costs and complexity of adopting even a modest digital tool would likely outweigh the benefits.
Further, if you rely exclusively on contractors that each makes less than $600 annually from your business, you can also skip on HR software. This results from the IRS's policy not requiring 1099 forms for workers pulling in under $600 a year, making HR software unnecessary to oversee this easily managed body of talent.
What's an example situation ideal for HR software?
In March 2020, a civil rights lawsuit forced Mississippi-based Prewett Enterprises to pay $250,000 to former employees that were victims of racial harassment.1 Beyond this fine, the U.S. Equal Employment Opportunity Commission (EEOC) ordered Prewett Enterprises to do the following:
Establish a toll-free hotline to report future discrimination incidents
Revise and strengthen anti-harassment policies
Conduct extensive anti-harassment training
Administer exit interviews for departing employees
A two-year watchdog program, known as a "consent decree," was established to verify compliance.
Now, how might the relatively small, family-owned Prewett Enterprises ensure compliance? Most likely by using human resources software to administer and document these mandates. In fact, the top HR software suites are guided by HR professionals and attorneys to help proactively avoid liability.
Bottom line, for a small business, even the slightest legal misgiving can wreck entrepreneurial dreams, making HR software a must-have regardless of size.
Best Human Resource Software for Small Business
Not all HR software titles are made alike. Some solutions address a siloed aspect of your overall HR strategy, such as payroll or employee morale. This can come in handy if your business is still growing and needs a piecemeal approach.
However, when you're ready for the big leagues, a human resources information system (HRIS) is the crème de la crème. This level of software incorporates many pieces of an organization's human resources puzzle. This means recruiting, payroll, benefits administration, retirement planning, and more are all addressed by a single software package. ADP and Oracle are great examples of top-tier HRIS names.
Due to an HRIS's all-inclusive employee data goldmine, advanced analytics and in-depth business reports are usually de-facto staples. Human resource professionals can then translate these insights into cost savings once inefficiencies are brought to the surface.
Demystifying HR's puzzling acronyms
The human resources field is chock full of four letter words—you know, the safe-for-work kind. So if you're eager to start slinging around these confusing acronyms like it's high noon, check out our run-down on HRIS.
How to pick the perfect human resources software
Now that we've learned the virtues of adopting a digital HR application, let's explore the criteria behind a superb software choice for your business.
1. Determine how many workers you'll oversee
Many platforms charge per-person, in addition to a base price, so the number of employees and contractors on your payroll determines your forecasted expenses.
Also, consider the size of your human resources team—if you'll have an HR team at all. Some software packages, like ADP and Gusto, include live support from industry experts. This would make it feasible for shoestring budgets to avoid taking on more in-house personnel, although a business might quickly outgrow this shaky strategy.
2. Establish your top personnel priorities
Payroll is undoubtedly the employee relationship's bedrock, so you'll want to nail down an excellent payroll service. Beyond this, if you have many employees, their happiness is essential to saving on turnover expenses. Many HR management tools include fun perks for employees, like Gusto's free cash management accounts. Other considerations include benefits administration, retirement planning, recruiting and outreach, and timekeeping, to name a few.
3. Research and weigh your software options
Once you have a clear picture of your payroll's size and some critical elements of your employees' experience, you'll rank up potential software solutions. This is where you'll conclude if a full-blown HRIS is right for you and compare monthly subscription plans.
Keep in mind that even if an HRIS seems excessive currently, such a choice might be great to grow into gradually. This way, you can avoid the tedious labor of switching software providers down the road.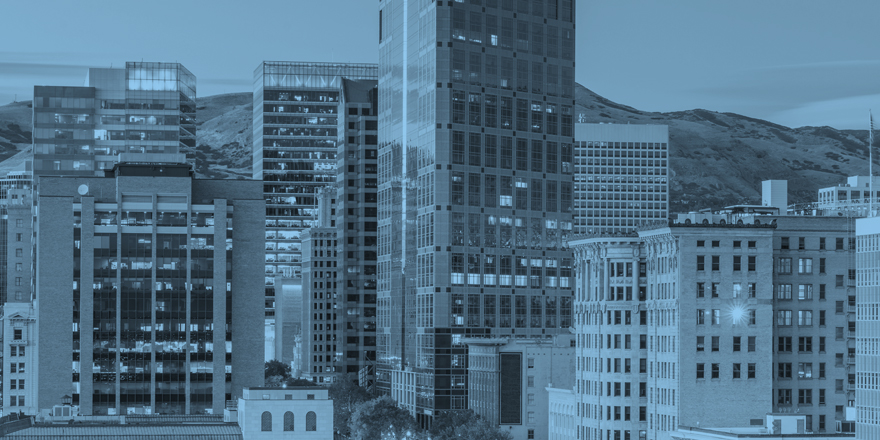 Schedule employees with ease
Sage HR offers an intuitive interface that visualizes employee schedules.
Easily receive employee requests
View schedules across numerous timeframes
One-click time-off approval and easy schedule templates
Human resources software FAQ
What is the most popular HR software?
ADP, Workday, and Oracle tend to dominate the larger-business landscape due to their immense power and breadth. For smaller businesses, Gusto and BambooHR are just two alluring, compact solutions that offer budget-friendly monthly plans.
Keep in mind that the most popular titles aren't necessarily the best ones for your business. For example, a little known, modest solution might be perfect for your limited team of employees. Tinier entities have a unique advantage in this sense since there is far more selection of HR systems targeting their comparatively simpler needs.
What are the software titles used by HR departments?
Generally, fully fledged HR departments use all-in-one HRIS titles, such as ADP, which are priced to handle many employees and users. These top-tier providers tend to offer tailored pricing specific to an organization's payroll size, and sport one-stop shop solutions addressing the full spectrum of human resource needs.
On the other hand, smaller businesses rely on more modest, affordable systems, like Gusto and BambooHR. These more straightforward tools offer more user-friendly interfaces and elaborate HR training materials, just to name two perks squarely targeting smaller entities.
Regardless of your business's size, if you're taking on employees, you'll need HR software. And with an array of software choices at diverse price points, the potential misfortune of not using HR software far outweighs any platform's monthly subscription price.
Want some ideas for your HR software pick? Check out our guide to the best human resource software for small businesses.
Disclaimer
At Business.org, our research is meant to offer general product and service recommendations. We don't guarantee that our suggestions will work best for each individual or business, so consider your unique needs when choosing products and services.