What Is a Performance Management System?
If you're looking to invest in your staffers over the long-term, then performance management software is a must-have. Learn the ins and outs of this digital employee-centric investment.
A human resource (HR) performance management system is software that helps businesses track their workers' professional development and on-the-job performance. This treasure trove of data can be used to develop solid career growth plans and identify ways to help staff improve any shortcomings.
These efforts create happier employees who stay with the company for longer durations, which helps improve a company's return on investment in hiring and retention costs.
Let's unearth why a performance management system is essential for your business.
Performance management: Table of contents
Why do small businesses use performance management software?
Even if your workforce is saturated with star performers causing minimal trouble, performance management (also referred to as talent management) is necessary to help improve the overall employee-employer relationship.
Undeniably, the information maintained in a performance management system is handy to clearly identify how to best help employees achieve their goals while helping your business succeed, as well.
More specifically, employers can use this data to identify inefficient personnel processes. For example, if performance management software records numerous staffers falling short of their new-hire goals, perhaps a better onboarding program can be created. This, in turn, would be mutually beneficial since new staff members would feel more successful early on, while businesses could optimize their hiring dollars sooner.
Certainly, this software category isn't absolutely necessary, especially for businesses with limited budgets. But, it can definitely provide a deeply meaningful way to improve the overall employee-employer relationship, which can translate into a more profitable bottom line.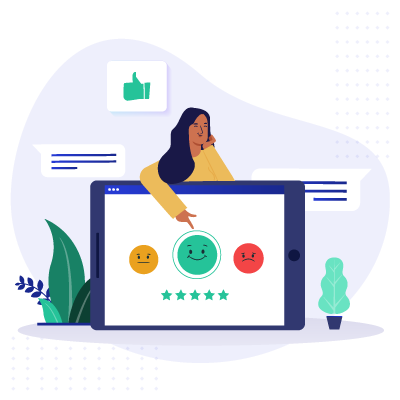 Expert Advice, Straight to Your Inbox
Gain confidence in your business future with our weekly simple solutions newsletter.
What are some example performance management systems?
Zoho People, BambooHR, and Gusto are some example performance management systems. Each provides a means to document employee performance and long-term goals, along with smaller perks like convenient one-on-one meeting scheduling.
As suggested by the examples above, performance management tools often come packaged in a broader HR software title. This means you'll need to commit to a full-fledged personnel administration platform that includes must-haves like payroll and recruiting functions.
Don't feel discouraged, though. Many HR platforms target leaner businesses with conservative budgets. This means most entities, regardless of size, can trample personnel administration needs without forking over large wads of cash.
Let's take a peek at some HR packages that include performance management perks.
Data effective 4/15/2021. At publishing time, pricing and features are current but are subject to change. Offers may not be available in all areas.
What are the components of a performance management system?
An ideal performance management software title should include:
Career goal setting and milestone tracking
Training and education history
Encrypted recordkeeping
Employee counseling calendars
Unobstructed access to supervisors via messaging or data sharing directly through the platform
Document templates for everyday personnel situations (such as firing and awards)
An absence of jargon is also a must-have to keep it accessible to any employee, regardless of HR knowledge. This way, workers will feel more empowered to control their professional destinies thanks to easily understood and highly accessible information.
Also, you'll want to choose a cloud-based software suite. This means that a software vendor stores your business's data on its infrastructure, allowing access via the internet from anywhere in the world. Even if your business doesn't have multiple locations, employees might wish to review their records from home or elsewhere, making cloud storage necessary.
How do I set employee performance goals?
To set smart workplace goals, an employee first must understand the broader picture across the entire organization. This means workers should be well-informed about company-wide revenue and profit expectations, hiring targets, and how their role interacts with others. Even if your business is tiny, it's still crucial for workers to understand how their labor impacts the bottom line in order to set clear, easily understood expectations.
Once you've established top-level objectives, employees can work with their supervisors to document their strengths and areas needing improvement as it relates to the broader business goals. This also helps advance a worker's career objectives, making this a mutually beneficial excursion for both staffer and employer.
Moving forward, supervisors should document performance appraisals and compare an employee's output over time to previously written expectations. These routine check-ins can then form the basis for improvement or discipline throughout a worker's career.
Best Human Resource Software for Small Business
A performance management system isn't obligatory for tiny businesses employing fewer than a dozen individuals.
However, entities with a baker's dozen or more workers need such software to wrangle the nuances of tracking an employee's career growth and behavior. Without such platforms, staff members are likely to feel stuck in their professional development, while supervisors might have trouble helping people align with broader business goals.
Need a better way to schedule your employees? Take a look at our top employee scheduling software picks.
Disclaimer
At Business.org, our research is meant to offer general product and service recommendations. We don't guarantee that our suggestions will work best for each individual or business, so consider your unique needs when choosing products and services.