This HR platform stuns with a beautiful interface and time tracking included free on all plans. Still, many businesses are priced out due to Zenefits' above-average costs that don't immediately seem justified.
Data as of 12/20/22. Offers and availability may vary by location and are subject to change.
Let's cut to the chase: Zenefits is expensive, so businesses with particularly tight budgets will likely feel pinched.
But if your business is flush with cash, this human resources system has one of the most beautiful, intuitive user interfaces we've seen. The platform's allure is more than skin deep, though, with time tracking included free and consulting from HR experts available for an additional fee.
Let's explore if the Zenefits human resource software is right for your business.
Compare Zenefits pricing and plans 2023
| | | | | | |
| --- | --- | --- | --- | --- | --- |
| Plan | Starting price (per employee/monthly) | Includes performance management | Includes compensation management | Includes employee engagement surveying | Get Started |
| | | | | | Try Now |
| | | | | | Try Now |
| | | | | | Try Now |
Data as of 12/20/22. Offers and availability may vary by location and are subject to change.
Each plan offers a 14-day free trial. Keep in mind there is a five-employee minimum on all subscriptions, even if you have fewer workers. This caveat is fairly common, albeit inconvenient, among administrative software titles, with the likes of Zoho People and Hubstaff also declaring headcount minimums.
Zenefits HR is best for maturing businesses with growing workforces
We applaud Zenefits HR for being transparent with its pricing. However, this makes it crystal clear that the platform is far more expensive than most competitors targeting small businesses (more on this below).
As a result, you'll need a generous budget to afford Zenefits, which can easily cost tens of thousands of dollars annually for 50 or more workers. But, those that can afford it are treated to a whirlwind of visual beauty and intuitive functionality. We see no issue in rapidly becoming proficient at the platform, even if you lack an HR background. Plus, you likely won't need any more software to fulfill all of your HR tasks, given the title's comprehensiveness.
We also love the suite's highly insightful—and, of course, visually stunning—reports and analytics, such as elaborate employee engagement surveying. You'll need to commit to the two higher-level (and much more expensive) plans to score these perks, though. This makes Zenefits hard to justify for smaller entities with fewer than a couple dozen workers.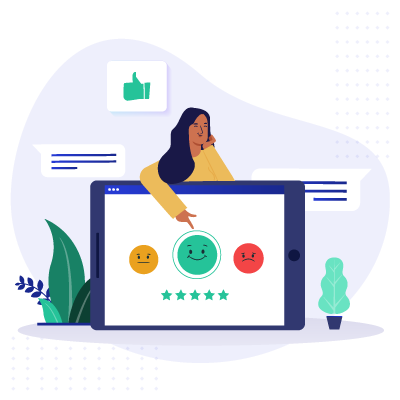 Expert Advice, Straight to Your Inbox
Gain confidence in your business future with our weekly simple solutions newsletter.
Each core subscription serves up a decent chunk of functionality, so it's practical not to need any add-ons. However, unless you're already married to a payroll service, you'll at least need to fork over $6 monthly to cut paychecks with Zenefits.
Data as of 12/20/22. Offers and availability may vary by location and are subject to change.
We think the Advisory Services perk, which provides unlimited consulting from HR professionals, is a particularly sweet deal. That's because very few HR software titles offer this type of live expertise, leaving you on the hook to demystify the complexities of personnel administration single-handedly. So, if you have the chance to mitigate this legalese-drenched burden, we recommend jumping on that opportunity.
Plus, standalone HR consulting services, such as Bambee, can charge over $30 per employee for similar advisory benefits. That figure makes Zenefits' $10 monthly price ($8 on annual plans) seem minuscule.
In-house benefits brokers
Zenefits makes it easy to tackle the complexities of providing your staff with top-notch insurance, retirement plans, and other non-salary perks. The company bridges direct access to third-party providers to create a customized benefits menu that matches your business's budget. Alternatively, you could rely on your own broker, but this inconveniently costs $5 a month per employee.
Rich compensation analysis data
For better or worse, compensation remains a secretive topic in the business world. That's why we love the Compensation Management perk, which analyzes anonymous salary data from all of Zenefits' clients across the US. This treasure trove of original intel can serve as the basis for highly accurate executive decisions that keep staffers fairly paid at market rates.
Performance management tools
The higher-end Growth and Zen plans include elaborate performance management tools to help employees reach their goals and improve their productivity. Plus, managers can survey all staffers anonymously to gauge overall morale and ideas for workplace improvement. These are nifty perks because many other platforms either exclude such features altogether or leave these elements severely lacking in usefulness.
Zenefits HR pros and cons
Beautiful interface
Time tracking included by default
Richly detailed compensation analysis
Expensive
No county-level tax filing
Limited international support
It's hard to overstate the visual beauty of the platform's user interface. Nearly every aspect is in easy-to-read large print and jargon-free, with accents of a fun social media-like theme sewn throughout. Bottom line, anyone with a layperson's knowledge of HR could become an overnight Zenefits prodigy.
We also love that time tracking is included free with all plans. This is a boon to the smallest businesses, which often have tight budgets and a heavy reliance on hourly workers.
If you'd prefer not to use the platform's built-in time tracking, no worries. Zenefits supports an unusually enormous array of third-party integrations, including lesser-known applications such as Zugata. This presents a smashing opportunity to blend the suite into your broader workflow seamlessly.
Finally, the optional payroll features are impressively comprehensive and highly automated, saving administrators boatloads of time. For example, Zenefits files all federal, state, and some local payroll taxes automatically while reporting new hires to their state of residence effortlessly. Also, nearly every pay situation is covered, from garnishments to tips and more.
While a significant draw to the payroll service is its automated tax filing, not every locale is covered. For example, there is neither county-level support nor is there any easy integration to fulfill this obligation. This means you'll still have to file local taxes manually should your business operate in these excluded areas.
At the opposite end of the geographic spectrum, international workers outside the US cannot be paid or thoroughly supported with Zenefits. At most, such global employees can be added to the platform mainly for performance management and recordkeeping purposes but not much else.
Best Human Resource Software for Small Business
The software package is noticeably more expensive than many competitors despite offering similar features found elsewhere. Let's illustrate this using an example.
For the entry-level Essentials plan, paid month-to-month, Zenefits charges:
$8 monthly per employee
$6 a worker each month for payroll (optional)
$8 per worker, monthly for support from HR professionals (optional)
This comes out to $26 a month per employee, or $260 for ten employees.
By comparison, Gusto's high-end Concierge plan dishes out these same features (plus more) for $12 per worker plus a $149 flat monthly fee. That adds up to $269 monthly for ten workers, effectively providing more value for less money starting with the eleventh employee.
Zenefits does serve up an approximately 20% discount on annual plans, although such yearly deals are common among competitors, as well. Plus, committing to 365 days at a time requires a large chunk of change upfront, no matter which vendor you choose.
Compare Zenefits vs. competitor human resource software
| | | | | | |
| --- | --- | --- | --- | --- | --- |
| Brand | Starting price per month | Includes payroll? | Offers mobile app for Android and iOS? | Breadth of HR features | Get Started |
| | $8.00/employee | No (available for add'l fee) | Yes | Richly featured; suitable for 50+ employees | View Plans |
| | Custom pricing | Yes | Yes | Richly featured, suitable for 50+ employees | View Plans |
| | $0.00/user | No | Yes | Limited features; premium plans available | View Plans |
| | $6.00 + $2.00/employee | Yes | No (only offers mobile optimized website) | Limited HR features; requires core payroll subscription | View Plans |
| | $5.50/employee | No | Yes | Limited features; add-on functions available for add'l fees | View Plans |
Data as of 12/20/22. Offers and availability may vary by location and are subject to change.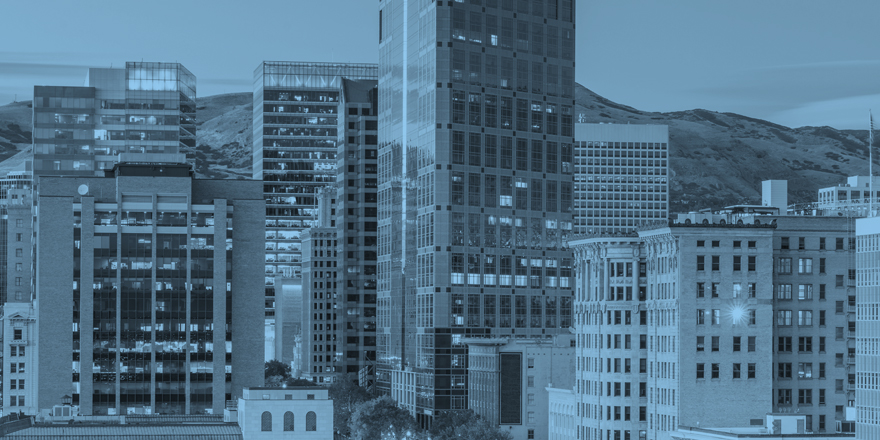 Browse hundreds of loan options, custom-tailored to your business and budget needs, from a single, simple platform.
Zenefits sports a gorgeous user interface and comprehensive features that make it an all-in-one solution—if you can afford it.
The platform's above-average pricing isn't fully justified by its features that many competitors, such as Gusto, offer for less. Rather, you're paying a premium for a very pretty interface that's highly approachable, regardless of HR expertise.
This could be a great trade-off if you want to keep things easy and you aren't overly strapped for cash. But, we don't recommend it for budget-conscious businesses or those with highly skilled HR teams that want complex power instead of simplified interfaces.
Want to be an employee benefits master? Take a look at our top HR picks for employee benefits software.
Packages start at $8 monthly per employee for the Essentials plan and rise to $21 a month per staffer for the Zen subscription. A 14-day free trial is offered. Keep in mind some crucial features, like payroll, are sold separately.
Yes, although it costs an extra $6 monthly per employee with no discount on annual plans. To its credit, the platform's payroll features are quite thorough for most situations. For example, support for garnishments and automated federal, state, and some local tax filings are conveniently included.
Zenefits states it keeps all data encrypted in transit and at rest using the industry-standard AES-256 encryption protocol. This data is kept on Amazon Web Services (AWS) servers in the United States.
Also, the company asserts compliance with SOC II data security standards, meaning a third-party entity audits Zenefits' security practices. We'd recommend asking to review its SOC II audit report, which should be produced on demand, and carefully reviewing if the auditor identified any concerns.
We spent over a dozen hours analyzing Zenefit's small-business suitability, along with its expandability, user-friendliness, customer service availability, add-on features, and other considerations.
Disclaimer
At Business.org, our research is meant to offer general product and service recommendations. We don't guarantee that our suggestions will work best for each individual or business, so consider your unique needs when choosing products and services.