Gusto HR Software Review 2023
Gusto shines with its premium access to human resources professionals that reduce in-house labor costs.
Data as of 12/20/22. Offers and availability may vary by location and are subject to change.
Undeniably, Gusto dishes out a mean small-business payroll game, earning abundant praises in our review.
But, when it comes to the platform's broader human resources (HR) support, there is much to be desired. Gusto HR may be a low-cost boon for the smallest businesses searching for a lean but well-intentioned HR platform to manage simpler staff needs. However, for growing entities needing comprehensiveness and sheer power, Gusto is best left as a payroll platform—nothing more.
Before exploring the reasons why in detail, let's get a bird's-eye view of Gusto's strengths and weaknesses.
Gusto for general human resources
This review focuses primarily on Gusto's non-payroll, general human resource (HR) features. That's because it's common for small-business owners to separate payroll and HR features into different platforms. If you're interested in using Gusto for cutting paychecks, check out our Gusto payroll review.
Gusto HR Review: Table of Contents
| | | | | |
| --- | --- | --- | --- | --- |
| Feature | Simple | Plus | Premium | Get Started |
| Monthly Price | $40.00 | $80.00 | Contact for quote | Try Now |
| Cost per employee/contractor | $6.00 | $12.00 | Contact for quote | Try Now |
| Federal, state, and local taxes filed automatically | | | | Try Now |
| Hourly time tracking | | | | Try Now |
| Org chart | | | | Try Now |
| Employee surveys | | | | Try Now |
| Dedicated SHRM- and HRCI-certified support | | | | Try Now |
| Job offer letters and onboarding checklist | | | | Try Now |
| Third-party integrations | | | | Try Now |
| Gusto Wallet included | | | | Try Now |
Data as of 12/20/22. Offers and availability may vary by location and are subject to change.
If you want Gusto primarily for its HR features, we'd recommend the Premium plan. While there may be some sticker shock, it offers the best value in the absence of a fully-fledged HR team. Most notably, it includes unlimited support from certified HR professionals, policy guides covering complex HR topics, advice on how to handle common employee issues, and other thoughtful resources. These features collectively may help you save on HR talent costs, which, as we all know, can be highly valuable to a capital-hungry small-business owner.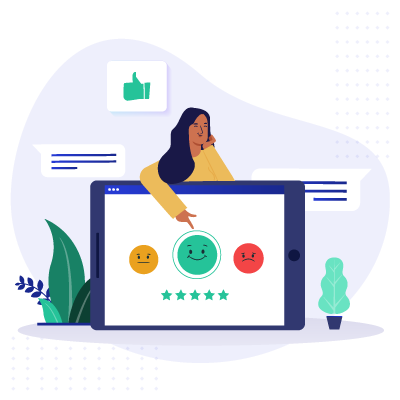 Expert Advice, Straight to Your Inbox
Gain confidence in your business future with our weekly simple solutions newsletter.
Gusto HR is best for local small businesses with limited staff
Full-service automated tax filing
Gusto Wallet app provides free cash management services
Lots of thoughtful, morale-boosting perks
HR features heavily dependent on payroll simple
Very limited customer service
Higher per-employee cost than competitors
Gusto squarely targets value-conscious businesses trying to reduce labor costs while fulfilling obligatory personnel processes. This is accomplished in several ways.
Boosting the platform's broader HR value, the Premium plan includes personalized support from human resources experts that carry the prestigious SHRM and HRCI certifications. In addition to this live, one-on-one advice through phone or email, the software also dishes out legally compliant templates for handbooks, policies, and common employee questions, among other features crafted by HR professionals.
We particularly love this feature because it empowers resource-strained businesses to receive top-notch advice and legal compliance in the absence of an in-house HR team.
Gusto's simple plan commands praise for its automated payroll and unemployment tax filing (included in every plan). This can be a sigh of relief for businesses not graced with an accountant, especially since some of Gusto's competitors charge a premium for tax automation.
Even if you already have payroll covered elsewhere, these tax-filing services are included by default at no extra cost. As a result, it's worth transferring your paycheck writing duties entirely to Gusto to take advantage of these time-saving tax-filing perks.
While the software pales in comparison to a dedicated HR platform, we give Gusto an "A" for its effort to offer clever, morale-boosting features for both employers and employees alike. This might help redeem Gusto's lack of overall HR power, especially for smaller, simpler staffing operations.
Business owners love Gusto's deeply insightful employee surveys, new hire onboarding checklists, proactive alerts when labor laws change, and more.
For workers, there are digital greeting cards to congratulate new hires and work anniversaries, an employee directory loaded with fun facts, celebratory payday emails, and other baubles to keep your crew smiling. There is also the free Gusto Wallet mobile app to help staff squeeze more juice out of their pay (more on this below).
Despite its successes in providing solid value for a low cost, the platform still has its drawbacks.
Unavoidable payroll offerings
Gusto's HR functions make the most sense when coupled with the platform's core payroll service. Simply put, unlike Microsoft Dynamics 365 or QuickBooks, Gusto doesn't branch out its non-payroll HR functions à la carte, so you're stuck paying for payroll features that you might not use. Further, many of the platform's HR functions, such as workers compensation coverage, require use of its payroll service, making these features worthless otherwise.
As a result, unless you're willing to also adopt Gusto for payroll, you might want to look elsewhere given the platform's payroll-centric dedication.
Underwhelming customer service
Gusto's customer service is limited, leading to much public outcry (see below). Whereas many HR software competitors, such as ADP, have live 24/7 support, Gusto offers email, chat, and limited phone support but only during short timeframes. The Premium plan includes help from HR pros but also only during limited business hours.
Bottom line, if generous customer support access is make-or-break for your business, you may wish to look elsewhere.
No applicant tracking system
One of the platform's HR shortcomings is its lack of talent acquisition features. Gusto's support starts with the job offer letter, so you'll need to use another strategy throughout the recruiting process.
This isn't a showstopper if your business primarily sources staff from more traditional methods, such as walk-ins and word of mouth. But if you plan to expand your talent pool beyond your local network, eventually you'll need the power of outreach efforts (such as through LinkedIn or university recruiting). Gusto simply doesn't offer any meaningful recruiting features, so consider your talent acquisition strategy carefully when evaluating this platform for HR.
Compare Gusto vs. competitor human resource software
| | | | | | |
| --- | --- | --- | --- | --- | --- |
| Brand | Starting price per month | Includes payroll? | Offers mobile app for Android and iOS? | Breadth of HR features | Get Started |
| | $40.00 + $6.00/person | Yes | No | Limited | View Plans |
| | Custom pricing | Yes | Yes | Richly featured, suitable for 50+ employees | View Plans |
| | $0.00/user* | No | Yes | Limited features; premium plans available | View Plans |
| | $6.00 + $4.00/employee | Yes | No (only offers mobile optimized website) | Limited HR features; requires core payroll subscription | View Plans |
| | $8.00/employee | No | Yes | Richly featured; suitable for 50+ employees | View Plans |
| | $5.50/employee | No | Yes | Limited features; add-on functions available for add'l fees | View Plans |
Data as of 12/20/22. Offers and availability may vary by location and are subject to change.
*Free for first three users
As mentioned above, the platform is undeniably payroll-centric and isn't a substitute for a dedicated HR system, such as BambooHR. But, if a fully-fledged HR suite isn't suitable for your business, Gusto offers a few features that'll still turn heads.
Apart from death and taxes, insurance and benefits top the list of unavoidable things for a small-business owner. Luckily, Gusto wrangles both with an emphasis on simplifying these traditionally legalese-drenched topics.
| | | |
| --- | --- | --- |
| Benefit | Cost (per month) | Get Started |
| 401(k) retirement plans | $49.00 flat + $8.00/participant | Sign Up |
| 529 college savings plans | $6.00/participant | Sign Up |
| Fixed-rate health insurance allowances | $15.00/employee | Sign Up |
| Health savings accounts (HSA) | $2.50/participant | Sign Up |
| Flexible spending accounts (FSA) | $4.00/participant ($20.00 minimum) | Sign Up |
| Commuter benefits | $4.00/participant ($20.00 minimum) | Sign Up |
Data as of 12/20/22. Offers and availability may vary by location and are subject to change.
The platform also serves up licensed brokers free of charge to create a customized health insurance package for your team. For advice on other benefits, the Premium plan's professional HR support may come in handy.
However, keep in mind that administering some of these benefits requires the use of Gusto's payroll features. This is a prominent example of how difficult it is to justify using the platform without touching the payroll simple plan.
One of the platform's main competitive advantages is the Gusto Wallet mobile app. This Android and iOS app provides cash management features for employees through Gusto's partnership with Kansas-based NBKC Bank.
Employees can receive their pay in the Wallet app and access it with a Gusto-branded debit card while scoring perks, like no overdraft or foreign transaction fees. Staff can also take advantage of Gusto Cashout, which offers short-term pay advances at no cost.
The company sports a 3.5-star rating on Trustpilot,1 which is miles above ADP's 1.9-star rating and Workday's 1.2-stars.2,3 Gusto lands short of Patriot Software's 4.8-star rating, though.4
To its detriment, however, Gusto's customer service frequently stands in the crosshairs of user complaints. Many Trustpilot reviews report waiting days and weeks for trouble ticket responses, if the user ever received a reply at all. For example, one January 2021 review details a "20+ week" wait and over 30 emails to address a trouble ticket insufficiently. Several reviews mention limited phone support with hold times exceeding one hour.
Indeed, Gusto's support seems limited, with phone-based account setup assistance only available seven hours a day between 8 a.m. to 3 p.m. Pacific (until 4 p.m. on the Concierge plan). Chat support operates between 6 a.m. to 4 p.m. Pacific.
By comparison, Workday and Paychex, among others, offer 24/7 support.
Gusto is a slam dunk for payroll, but not so much for standalone HR solutions. But, if you're open to using the platform to pay workers, Gusto's HR features are perfect for a smaller business with limited staff needing a simple, one-and-done package.
Interested in exploring other HR platforms first? Check out our top 10 HR software picks for small businesses in 2021.
Is Gusto a reputable company?
Gusto has earned a score of 3.5/5 on Trustpilot, which in our books, is a pretty good score.1  So, although their customer service quality may be nothing to write home about, both their payroll services for their lower-tier plans and HR support for their most upper-tier plan are highly reputable and trusted.
Is Gusto an HR? Or an HRIS?
Not entirely. Gusto includes many human resources functions, such as employee surveys and onboarding. However, the platform is missing many hallmark HR features, such as detailed employee recordkeeping, recruiting, and discipline management. This makes it hard to craft in-depth data analytics, which is also a defining trait of a true HRIS.
For features that Gusto doesn't cover, the platform provides integrations with many other business applications, such as Timeero and Upserve. But, if you're in the market for a true HRIS, you may want to look elsewhere.
What is an HRIS?
A human resources information system (HRIS) is software that covers a broad spectrum of HR processes, such as employee data management, discipline, recruiting, and career planning. Not all software includes each function, so make sure to assess your needs and watch for third-party integrations to cover every base.
Gusto is primarily a payroll software platform targeting small businesses, but it includes a considerable amount of broader human resources (HR) functions.
Beyond its core platform, Gusto also offers a cash management app for employees called Gusto Wallet. There's also Gusto Pro for accountants, and for some insurance offerings, Gusto boasts formal partnerships with third-party providers.
Is there a Gusto payroll app?
Gusto only offers a mobile web experience without any downloadable app support. However, you could still take advantage of a native mobile experience on the platform's numerous integrations, such as Shopify and Quickbooks.
We carefully analyzed Gusto's customer service quality, ability to perform a wide array of human resource functions, comparison to competitors, overall value for the money, scalability, and ease-of-use, among other factors.
Disclaimer
At Business.org, our research is meant to offer general product and service recommendations. We don't guarantee that our suggestions will work best for each individual or business, so consider your unique needs when choosing products and services.