Gusto vs. Paychex Payroll 2023
Gusto's ease of use and employee benefits set it apart, while Paychex's scalability makes it a great pick for growing businesses.
Data as of 12/12/22. Offers and availability may vary by location and are subject to change.
Gusto consistently wins among competitors for its colorful, beginner-friendly user interface and educational resources. Plus, it's far more affordable than Paychex. But the platform falls short in its long-term value beyond payroll.
Paychex, on the other hand, is a champion for its scalability. Plus, it uniquely offers interest- and fee-free 7-day payroll loans via its Paychex Promise program. The brand certainly isn't the most intuitive, however, and it requires deep pockets for anything but the most basic functions.
Let's dig deeper into which payroll brand is best for your small business.
Compare Gusto and Paychex features and pricing
| | | | | | | |
| --- | --- | --- | --- | --- | --- | --- |
| Brand | Starting price, monthly | All 50 states supported | Full-service payroll tax filing | Customer service hours | Garnishments supported | Get Started |
| Gusto | $40.00 + $6.00/employee | Yes | Yes | Limited, Monday to Friday | Yes | View Plans |
| Paychex | $39.00 + $5.00/employee | For add'l fees | For add'l fees | 24/7/365 | Only on Flex Essentials & Pro plans | View Plans |
Data as of 12/12/22. Offers and availability may vary by location and are subject to change.
Best for unpredictable businesses: Paychex
We get it—sometimes  you breathe a sigh of relief after barely making payroll. This is pretty common among smaller businesses and volatile operations, such as seasonal retailers and invoice-centric entities.
Luckily, the Paychex payroll software alleviates financial pickles with its Promise service that fronts you the funds needed to pay employees. You then have seven calendar days to pay it back sans fees or penalties. We haven't seen a similar offering among close competitors, so this is a pretty sweet perk that could break a tie with Gusto.
There are some catches, though. Paychex must consider your business "eligible," which involves opaque criteria that only the company knows. Plus, the service costs $99 annually, although your first three months are free. Finally, you'll need to alert Paychex well in advance to use the feature, so it's only handy when you can predict a financial shortcoming a week or more ahead of time.
Without a doubt, Paychex takes the cake if you have major hoop dreams for your business. That's because the company offers plenty of substantial tools beyond its core payroll service, all backed by 24/7/365 customer service based in the US.
As for nifty tools, Paychex boasts a full-fledged HR offering, time-tracking software, and in-house insurance products galore. This is in addition to the company's full-service   and employee recruiting  services available for additional fees (Gusto offers no comparable services).
Plus, Paychex regularly wins praise for reportedly handling the most 401(k) retirement plans of any US-based provider. This is quite a desirable trait if social proof and an established track record tug at your heartstrings.
Gusto, on the other hand, sports limited customer support hours Monday through Friday. It also provides few human resource features and outsources many worker benefits, including 401(k) plans, to third-party providers.
These limitations might not pose an issue for smaller entities just craving a quick fix to their administrative needs. However, growing businesses with a more refined palate should opt for Paychex instead.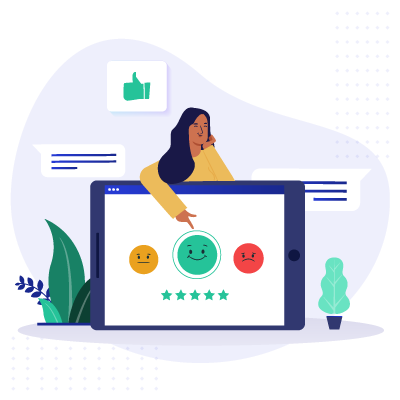 Expert Advice, Straight to Your Inbox
Gain confidence in your business future with our weekly simple solutions newsletter.
Now that we've discussed some of Gusto's weaknesses, let's examine one of its chief strengths: affordability.
Gusto makes its entire pricing scheme crystal clear, which is a boon for budget-conscious small businesses pursuing the best deal.
We love that Gusto's full-service tax filing is included complimentary on all plans. Other freebies in all subscriptions include:
Unlimited payroll runs
Support for all 50 US states
No administrative fees on workers compensation plans
Employee paycheck loans and cash management tools via the Wallet app
Unemployment insurance and garnishment support
By comparison, Paychex hides most of its pricing but still reveals  it either omits or charges extra for all of the above items. And although its entry-level plan starts at a dollar less than Gusto per employee, that's misleading in light of these hidden fees.
In fact, ballooning costs and overcharges are some of Paychex's most common indictments from users, contributing to an average 1.2 out of 5 star rating on both Trustpilot and the Better Business Bureau.1,2
Best user experience: Gusto
As we touched on above, Gusto's a visual marvel. Its largely jargon-free interface is accented with playful colors, social media-like themes, and helpful explanations at every corner. This makes it a walk in the park to use no matter a person's technical background.
This novice-friendly approach extends further, though. The Gusto Blog , also known as Talk Shop, is a treasure chest bursting with gentle tutorials, advice columns, and news articles covering the world of pay and personnel. If you manage to read every piece of content, we bet you'd feel like an HR whiz even if you've never cut a paycheck in your life.
And to make things easy, Gusto also boasts:
Full-service initial setup on Premium subscriptions or if your business has over 10 employees
Automated handling of pay garnishments and unemployment insurance issues
Unlimited support from certified HR professionals (on Premium)
Automatic hands-free payroll runs
Meanwhile, as you can probably guess, Paychex either doesn't offer these perks or charges extra. This further solidifies Gusto as your friendly neighborhood payroll provider that anyone can easily master.
Gusto is best for modest small businesses needing an affordable solution that's super easy to learn and use. Also, every subscription plan includes full-service tax filing and support for all 50 states, all at no extra charge. While this is a sweet deal for little entities, the brand will eventually show its limitations as your business matures and spawns sophisticated needs.
Paychex, on the other hand, already has growing horsepower-hungry clients in mind. Its payroll service easily expands to incorporate an elaborate human resources platform and plenty of in-house employee benefits options, to name two growth avenues. Plus, Paychex uniquely offers interest- and fee-free payroll loans for up to seven days. Deep pockets are required though, since opaque pricing and a tsunami of hidden fees effectively lock out budget-minded organizations.
Want a standalone human resource solution? Then check out the top human resource software brands for small businesses.
Gusto vs. Paychex payroll FAQ
Which is better: Gusto or Paychex?
Both solutions target different needs. Gusto offers a more simple and visually stunning platform, complete with fully transparent pricing and plenty of educational resources. With this in mind, we'd recommend it for more modest businesses still learning the complex world of payroll.
Paychex, on the other hand, is more complex and incorporates plenty of power and expansion opportunities. The company also offers an elaborate human resource administration platform and a wide array of in-house insurance solutions. It's more for maturing businesses that know exactly what they need in a pay and personnel administration suite. Its hidden fees require a generous budget, though.
Does Gusto have hidden fees?
When it comes to Gusto's Premium plan, yes, prices are hidden. With Gusto's entry level plan however, their Simple plan, pricing starts at $40 flat plus $6 per worker, monthly. All subscriptions include free automated tax filing along with payroll support across all 50 US states. Only Premium has unlimited support from certified human resource professionals, however.
Is Gusto a good payroll company?
The Gusto payroll software is superb for small businesses needing a modest, beginner-friendly solution. That's because the platform delivers a beautiful user interface and a bevy of educational resources sure to demystify the world of paycheck cutting. Plus, the software automatically files federal, state, and some local taxes, which liberates you from this time-consuming, headache-inducing duty.
However, if you'd rather have a more robust solution that can grow parallel to your business, Gusto will likely fall short. As a result, we'd instead recommend elaborate brands like Paychex or ADP, just to name two.
How much does Paychex cost per month?
The Paychex payroll service starts at $39 flat plus $5 per employee monthly for its entry-level plan, called Essentials. But nearly everything else the company offers hides behind opaque pricing, making it hard to assess the overall value for the money.
One expense that is indeed disclosed is the Paychex Promise feature at $99 annually. This perk covers an entire payroll run and grants you seven calendar days to repay without fees or interest.
We spent over a dozen hours carefully analyzing each software service's suitability for small businesses, with a focus on (not an exhaustive list):
Pricing (or a lack of cost information)
Functionality
Required learning curve
Expandability
Geographic support for all 50 states
Disclaimer
At Business.org, our research is meant to offer general product and service recommendations. We don't guarantee that our suggestions will work best for each individual or business, so consider your unique needs when choosing products and services.