ADP's comprehensive HR features and full-service payroll tax filing make it a good fit for businesses that want to fully automate the most time-consuming aspects of human resources. But its higher cost and frustrating lack of transparent pricing puts ADP's software out of reach of many small-business owners.
Bottom line: ADP's main perk is its thorough HR focus: even its cheapest plan includes onboarding help and new-hire reporting. But its cost makes it impractical for small businesses on a budget.
Still, with more than 800K customers in 140 countries, ADP is one of the most popular payroll software companies in the world. Wondering if you could use ADP or a cheaper, more streamlined provider like Gusto? Business.org's ADP review digs deeper into the brand's pros, cons, and features.
ADP Payroll plans and pricing 2023
| | | | | |
| --- | --- | --- | --- | --- |
| Plan name | Starting price | Payroll features | HR features | Learn more |
| Essential | Contact for quote | Unlimited payroll runs, automatic payroll tax filing, new hire reporting, direct deposit | New hire onboarding | See Plan |
| Enhanced | Contact for quote | Essential features + check signing, state unemployment insurance management | Essential features + background checks | See Plan |
| Complete | Contact for quote | Same features as Enhanced | Enhanced features + employee handbook creation, basic HR training, HR tracking | See Plan |
| HR Pro | Contact for quote | Same features as Complete | Complete features + expanded customer service, thorough HR training (incl. sexual harassment prevention) | See Plan |
Data effective 4/24/23. At publishing time, pricing and features are current but are subject to change. Offers may not be available in all areas.
ADP is best for growing midsize businesses
For businesses with 50 or more employees, expansive HR needs, and plans for growth, ADP's payroll and HR packages can save hours of payroll processing time and HR stress a week. On the other hand, if you're a solopreneur, self-employed business owner, freelancer, or small-business owner with fewer than 10 employees, ADP is probably outside the scope of your budget and needs.
Why? For one, ADP's pricing is entirely custom. You won't find any base prices or estimates on ADP's site, which is a good indicator that starting costs run high. For another, ADP's HR features are its biggest draw and the main reason for its higher cost. Most small businesses don't need to pay big money for perks like employee handbook assistance, enhanced and ongoing employee development training, and prepaid legal services. Big businesses do.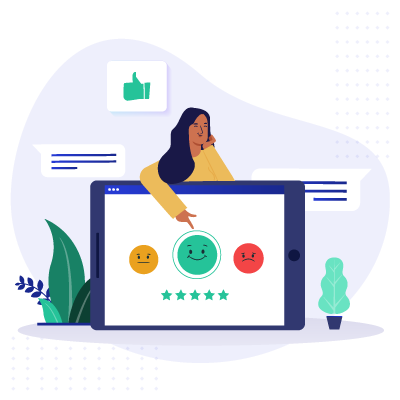 Expert Advice, Straight to Your Inbox
Gain confidence in your business future with our weekly simple solutions newsletter.
ADP payroll cost and plans
Before we delve into ADP's plans, we need to talk about one of the company's biggest shortcomings: its unclear pricing. You can get an ADP quote only over the phone, and doing so requires trading away your business information to an ADP rep who will try their hardest to sign you up.
An over-the-phone personalized quote isn't inherently bad, and pricing tailored to your unique work situation can be great. But a missing online base price makes comparing providers a challenge. Plus, a phone call doesn't always cover the cost of add-ons like end-of-year tax form processing or setup fees.
Until early 2021, ADP offered the "DIY" plan with clear online pricing. When it was available, it started at a base cost of $59 a month plus $4 per month per employee paid.
But that's . . . kind of all we know about this now-defunct DIY plan. Still, it demonstrates that $59 a month is a reasonable expectation with ADP. If that sounds too high, we recommend Gusto ($45/mo.), SurePayroll ($29.99/mo.), or OnPay ($36/mo.) instead.
Alternatively, you could stick to the somewhat limited Roll by ADP mobile app for only $17 flat plus $5 a worker, monthly (more on this below).
The Essential plan covers the most, uh, essential payroll processing needs:
Automatic payroll tax deduction and filing
Automatic new-hire reporting
Custom HR and payroll reports
Accounting software integration
Every ADP payroll plan from Essential on up also includes a tax filing guarantee. If ADP makes an error when filing your taxes, it will deal with all associated fines and penalties from the IRS. Tax filing guarantees are pretty much the industry norm, but some providers—most notably QuickBooks Payroll—leave them off unless you pay extra. Our advice? Don't sign up for a payroll provider unless they guarantee they'll deal with their own tax mistakes, which ADP does.
Every ADP payroll plan from Essential on up includes a tax filing guarantee. If ADP makes an error when filing your taxes, it will deal with all associated fines and penalties from the IRS.
ADP also includes end-of-year W-2 and 1099 tax form filing with each plan for an additional fee. We know this will shock you, but the exact cost isn't listed online, so make sure to ask about it before you choose a plan and sign a contract.
As for HR features, Essential doesn't come with many. You'll get help with employee onboarding, which is nice (you'll have less training to do when your newest hire gets to work), and an HR tip of the week. That's about it.
Essential was clearly built for small businesses with just a few employees, but for most small businesses, we'd recommend Gusto instead. Its cheapest plan includes workers comp and health benefits administration, which ADP's doesn't. It's also much more affordable and easier to set up than ADP.
ADP's payroll help is pretty standard, but its HR perks are where it really stands out, which means there's not much point in choosing ADP unless you're aiming for the Enhanced plan or higher.
With Enhanced, not much changes payroll-wise besides wage garnishment options, but you get access to a few more of the HR benefits ADP is best known for:
State unemployment insurance management
Employee background checks
Labor law poster compliance
Still, even Enhanced doesn't have much to offer for HR when compared to Complete, which is where ADP's payroll and HR combo starts to soar.
Complete adds a slew of helpful features that make HR management much easier (and less time consuming) for companies with 100+ employees:
Dedicated HR support over the phone and via email
Employee handbook setup wizard and templates
Advanced HR reporting, including comprehensive employee information
Detailed guidelines for HR tasks like hiring and onboarding
Pay particular attention to the Complete plan's dedicated HR support. Customer service for less expensive payroll software companies can answer questions about software problems, but most can't necessarily offer advice on how your business should handle a delicate situation. In contrast, a dedicated ADP team should be familiar enough with your business to offer clear, specific, on-demand advice whenever you encounter a problem with HR.
Complete also grants you access to ADP's vast library of HR resources, which include step-by-step checklists and instructions for legally complex HR tasks like employee termination. Instead of wasting time hunting through various HR resources, you can directly access all your HR information in one spot (and call your designated customer service rep for extra help).
Best Small Business Payroll Software
HR Pro is ADP's most comprehensive software plan, so it's best suited to businesses with over 100 employees and complex personnel management needs. If that describes you, perfect; here's what HR Pro gets you:
More extensive customer support, including on-demand access to a designated team of business advisors
Additional help creating a thorough, legally compliant employee handbook
Comprehensive legally required trainings for employers and employees, including sexual harassment prevention training
Access to prepaid legal services, including legal consultations for situations like debt collection and employee termination
Most small businesses with few employees or contract workers don't need prepaid, readily available legal services, drop-in consultations, and frequent employee-related legal advice. But most big businesses do, and the way ADP bundles payroll, HR reports and training, and legal advice into one comprehensive plan is super convenient.
Compare ADP vs. competitor payroll software
| | | | | | |
| --- | --- | --- | --- | --- | --- |
| Brand | Starting price (per month) | Full-service tax filing | Support for multiple US states | Mobile app available | Get started |
| | Contact for pricing | Yes | Yes | Yes, Android and iOS | View Plans |
| | $37.00 + $4.00 per payee (full-service payroll) | Yes | Yes, $12.00 per add'l state | No, mobile-optimized website only | View Plans |
| | $40.00 + $6.00 per payee | Yes | Yes (only 39 states supported free) | No, mobile-optimized website only | View Plans |
| | $37.50 + $4.00 per payee* | Yes | Yes, $12.00 per add'l state | Yes, Android and iOS | View Plans |
| | $39.00 + $5.00/employee | Yes | Yes | Yes, Android and iOS | View Plans |
| | $40.00 + $6.00/payee | Yes | Yes | No, mobile-optimized website only | View Plans |
| | $35.00 + $5.00/payee | Yes | Yes | Yes, Android and IOS | View Plans |
| | $19.99 + $4.00/payee | Yes | Yes | Yes, Android and IOS | View Plans |
Data effective 4/24/23. At publishing time, pricing and features are current but are subject to change. Offers may not be available in all areas.
*50% off for the first 3 months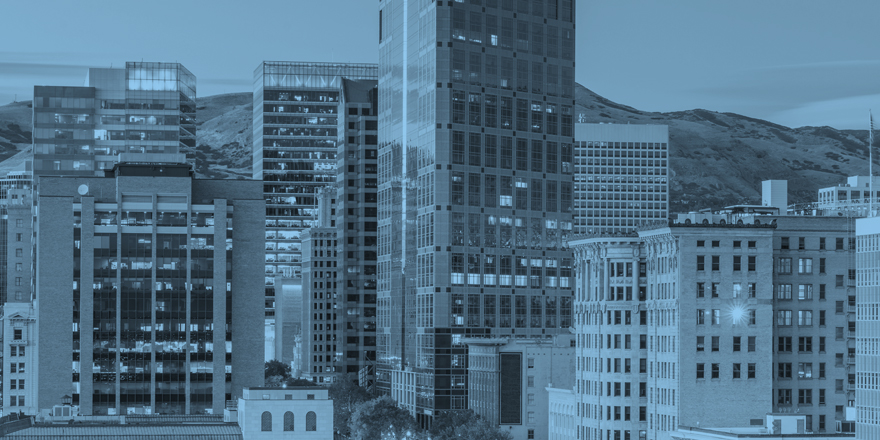 Tired of payroll? Gusto handles payroll taxes and more
With unlimited payroll runs and automatic tax filing, Gusto helps small-business owners worry less about payroll and put more time into growing their business.
Get automatic payroll tax filing, including end-of-year tax forms
Manage workers compensation insurance
Track paid time off, sick leave, and holiday pay
Compare Roll by ADP features and pricing
| | | | | | |
| --- | --- | --- | --- | --- | --- |
| Monthly price | Full-service payroll included | Includes all 50 US states | Tax calculation accuracy guarantee | QuickBooks integration | Learn more |
| $29.00 plus $5.00 per paid employee/contractor | Yes | Yes, no extra charge | No | No | Get Started |
Data effective 4/24/23. At publishing time, pricing and features are current but are subject to change. Offers may not be available in all areas.
Roll by ADP is the company's standalone mobile app-based payroll service. It's intended for very small businesses seeking a no-frills tool to execute simple payroll and hiring tasks on the go.
You don't need any other subscriptions to ADP products to use it. And unlike ADP's core payroll service, Roll publicly reveals its pricing. At only $29 flat plus $5 an employee monthly, it's much less costly than many of its competitors, such as Gusto and Patriot Software.
Besides price, some other attractive perks include:
Unlimited payroll runs
All 50 US states included at no additional charge
AI-powered predictions and recommendations
Next-day direct deposit
Supports both W-2 employees and 1099-based contractors
There is an option to use Roll on desktop computers, but this merely involves blowing up the mobile interface to a larger resolution. So we'll just stick to calling it a mobile app as a result.
Indeed, this all sounds like a sweet deal. But there are two sides to this story. Let's look at its strengths and weaknesses.
First, we'll start with the good stuff. Roll's marquee feature is its convenient text messaging functions that allow you to execute basic operations via a 128-character (or shorter) phrase. Yup, similar to smart home devices that operate on simple phrases, Roll only needs you to text it "run my payroll" or perhaps "hire so-and-so" to get big things done.
Beyond this simplified power, the mobile payroll service offers automated payroll tax filing (known as "full-service"), much like many adversary titles. This is an immensely time-saving perk that transcends the app's otherwise modest power.
Plus, Roll includes an employee self-service platform so staffers can access their pay stubs and other data around the clock.
Oh, and one more crucial benefit: it supports both employees and contractors in all 50 US states for no additional fees. Since many competitors, like Patriot Software, charge up to $10 for each state, this is a marvelously money-saving perk.
And for those that fear commitment, there's no contractual obligation and the first three months are free. This easy come, easy go approach makes it a breeze to expand into a full-fledged payroll service down the line.
Now for the not-so-good stuff. As mentioned above, Roll dishes out only a modest amount of administrative power. This means you won't enjoy elaborate charts or analytics, nor will you score any broader human resource (HR) functions.
Sure, you can tell the app to "hire" someone, but that only adds the new staffer to your payroll. There are no onboarding, recruiting, or performance management functions, to name a few absent tools.
Certainly, this isn't a deal-breaker if you already have an HR system squared away. But it partially explains the low price since higher-cost competitors often include a more holistic administrative package.
And perhaps more importantly, Roll's limitations are evident in its core payroll purpose, as well. Simply put, there are no employee benefits options, so you're on your own for things like 401(k) plans and health insurance.
Also, you'll need to send paycheck deductions to the appropriate recipient manually. This mandate means you'll have to spend time delivering funds for items like child support payments and garnishments. Compare that to Gusto, for one example, which automatically transmits child support payments and other obligations to state authorities.
Bottom line, Roll by ADP is an affordable, albeit limited option if you only need a basic payroll solution, you have some time to spare, and your workforce is small (fewer than 25 workers, give or take).
ADP Payroll pros and cons
Well-rounded HR features
Employer-facing mobile app
Scalable plans for growing businesses
Lack of clear pricing
Expensive plans
Poor customer ratings
We've already hit on ADP's biggest perk: its smooth blending of full-service payroll and comprehensive HR. Even Paychex, ADP's closest competitor, doesn't make quite as many HR features available with its payroll software. If you want to automate HR tasks and keep them largely in-house instead of outsourcing to an HR company, ADP is your best bet.
And if you choose to use the full-featured core platform (instead of the minimal Roll application), then you're in luck. That's because ADP is one of the only payroll providers to offer an employer-facing mobile app, the clunkily named RUN Powered by ADP. Unfortunately, the app isn't that great—it lets you run payroll, but most ADP users set their payroll to autopilot and don't need to manually run it. Still, ADP is one of literally five payroll providers to even offer an employer-facing app. If mobile access is a must for you, ADP should be in your top five too.
Finally, ADP's payroll is designed to grow with your business. More affordable providers like OnPay and Patriot Software are perfect for smaller businesses, but they offer just one full-service plan each. What works for your business when you have only a handful of employees might not meet your needs once you're working with a hundred-strong workforce.
With ADP, you can start small and then upgrade to a bigger plan as your business grows. For instance, if your home-grown restaurant grows into a chain, it's easy to add HR management to your smaller ADP plan.
If you read our previous sections, you're more than familiar with our biggest complaints: ADP doesn't list pricing on its site and requires you to endure a long sales pitch (complete with negotiations about signing bonuses and waived fees) just to get a quote. And once you get that quote, you'll find that ADP costs more than most payroll providers aimed at small businesses.
ADP also scores low in customer satisfaction. While ADP has 4 stars out of 5 on the review site Trustpilot, the customer comments include complaints of bad customer service, ongoing tech problems, and poor site security. The employer-facing app, in particular, gets trashed in the comments section of Trustpilot, Apple's App Store, and Google Play.
ADP's mobile app user ratings
ADP has two mobile apps: ADP Mobile Solutions for employees and managers and RUN Powered by ADP for employers. ADP Mobile Solutions is a self-service portal where employees can clock in and check their payslips, and employees love it: 1.3M iOS reviewers give it an average of 4.7 stars out of 5 and 211.6K Android users give it 4.4. Unfortunately, RUN Powered by ADP, the employer-facing app, gets just 2.2 stars from Apple's 200 reviewers and 2.6 from Google's 1.8K users.
Honestly, if you want a software service that blends HR management with automatic payroll tax filing, it's hard to beat ADP. The brand is super popular, the setup and design are flashy as all get-out, and the prices are higher than most of the competition's—but if you're okay with the price, you'll get years of use from your sturdy plan.
On the fence? Some of ADP's plans include a three-month free trial. But since the company conceals its pricing structure, you'll need to schedule a call with a representative to build a custom plan for your business.
Not interested in ADP? Check out our list of the year's best payroll companies to compare prices and providers.
Yes. Employees can access payslips using ADP's mobile app or via ADP's online self-service portal.
You can get automated customer support and tech help through ADP's phone line: 1-844-227-5237. If you need more than tech support, and depending on the ADP plan you sign up for, you can skip the phone tree to talk directly with your company's dedicated HR team.
ADP TotalSource is ADP's professional employer organization (PEO). A PEO is an all-in-one HR and payroll solution for big companies with hefty HR needs. The PEO itself takes care of all human resource issues, including hiring and onboarding, on your behalf.
ADP doesn't list its pricing online, and you have to contact the company and provide thorough details about your company and needs to get a quote. ADP previously offered a "DIY payroll" plan that started at $59 a month plus an extra $4 per month per employee. However, this option went the way of the dinosaurs in early 2021, leaving behind mostly opaque prices.
The Roll by ADP mobile app costs only $17 flat and $5 an employee per month. However, it's minimalistic and won't substitute for a traditional ADP subscription.
Beyond Roll, we can't speculate on ADP's true cost. But we can reference competitors like Patriot and Gusto. These two payroll services start at $30 and $39 flat, respectively. You'll then pay an additional $4 or $6 per employee monthly.
We carefully analyzed ADP's features and expandability. Additionally, we considered ADP's suitability for small businesses, its mobile app quality, overall ease-of-use, and its third-party extensions, among other factors.
Disclaimer
At Business.org, our research is meant to offer general product and service recommendations. We don't guarantee that our suggestions will work best for each individual or business, so consider your unique needs when choosing products and services.
Back To Top