Microsoft Dynamics 365 Review 2023
Microsoft Dynamics 365 is a customizable, long-term solution for business ventures at any stage.
Data as of 12/21/22. Offers and availability may vary by location and are subject to change.
If your business has many moving parts, Microsoft Dynamics 365 offers a cloud-based software suite for managing everything from customer relationship management (CRM) to the nitty-gritty of the entire supply chain.
But, with its one-stop shop approach targeting nearly a dozen different elements of a business, Dynamics 365 can be a behemoth to adopt fully. While this complexity can be a welcome sigh of relief for growing businesses, it can be a prohibitively confusing (and expensive) barrier for smaller, more modest needs.
Dynamics 365 is best for long-term growth or operational complexity
Dynamics targets two high-level aspects of a business: CRM and enterprise resource planning (ERP), which refers to the many moving parts of a business such as supply chain management and human resources administration.
The Dynamics 365 suite transcends the limitations of some competitors, such as Salesforce and Zoho, to target 10 broad business needs, each with its own pricing structure. As a result, businesses can pick and choose what matters most at every stage of growth, creating the foundation for a long-term solution that can expand and contract with your business's roadmap.
Further trampling its competitors, Dynamics 365 naturally integrates with the rest of the Microsoft ecosystem, most notably Microsoft 365 (formerly known as Office 365). While other platforms, such as Salesforce, also provide similar integration, the native and seamless flow of Dynamics with other Microsoft titles is a key competitive advantage that's hard to beat. This superior integration means businesses can spend less time and money grappling with add-ons and transferring data between applications.
Dynamics' vast breadth of customizable functionality and integrations can be a boon to rapidly growing businesses that need a one-stop shop for the long-term. But, Microsoft's suite may be excessive and unnecessary for smaller businesses needing simplicity or a more specialized solution for a specific need.
Compare Dynamics 365 vs. competitors
| | | | | |
| --- | --- | --- | --- | --- |
| Brand | Starting price (monthly) | Addresses multiple business operations? | Learning curve | Get started |
| Microsoft Dynamics 365 | $50.00/user | Yes | Hard | View Plans |
| | $45.00/employee | Yes | Easy | View Plans |
| | $8.00/user | No; primarily sales and project management tools | Easy | View Plans |
Data as of 12/21/22. Offers and availability may vary by location and are subject to change.
MS Dynamics 365 plans and pricing
Unsurprisingly, Dynamics 365's immense power and native Microsoft integration come at a premium.
When comparing core CRM platforms, Salesforce offers subscriptions as low as $25 per month, per user, while Zoho undercuts by offering its Standard plan at just $12 a month, per user. On the other hand, Microsoft offers its entry-level Sales Professional app at $65 a month, per user, which drops to $20 with the purchase of another qualifying application.
It's a bit trickier to compare ERP solutions because Oracle and SAP don't generally disclose their prices. Instead, both companies claim to offer tailored pricing structures, which may theoretically afford a chance to save money compared to Dynamics 365. Less prominent competitor Wrike offers its Professional and Business plans for $9.80 and $24.80 per user per month, respectively.
Here's the full list of Dynamics 365 applications, along with their entry-level pricing (add-on services available at various prices):
Data as of 12/21/22. Offers and availability may vary by location and are subject to change.
MS Dynamics' features and comparisons
Given its sheer power and variety of functions, you'd be hard-pressed to discover inadequacies in Dynamics 365's enormous list of bells and whistles.
But, Microsoft's platform isn't the only show in town. Salesforce and Zoho are perhaps its most noteworthy CRM competitors, whereas SAP and Oracle serve as prominent ERP adversaries.
Here are some key features to look out for when comparing Dynamics 365 with competitors:
Dynamics 365 packs a punch with its artificial intelligence-powered insights, which extend beyond the traditional customer data analysis found in many other CRM platforms.
The software suite's six main AI functions are:
Connected Store Preview: analyzes customer flow and behavior in various retail sales channels, including brick-and-mortar and ecommerce stores
Customer Insights: draws actionable insights from customer data, such as predicting customer shopping patterns and understanding customer priorities
Fraud Protection: prevents fraud in ecommerce stores by detecting suspicious activity and behavior
Virtual Agent: provides an AI chatbot that can be programmed without coding knowledge
Sales Insights: delivers insights to assist sales professionals
Customer Service Insights: makes data-driven customer service decisions, such as anticipating customer needs and requests
These features make Dynamics 365 a great choice if you're keen to embrace AI assistance, since each CRM and ERP platform may not inherently include AI. For example, Zoho CRM only includes its Zia AI analytics and advanced business intelligence features on its higher-end subscriptions.
Compared to Zoho and others, we find Dynamics 365 to be a top contender in the AI space that won't disappoint.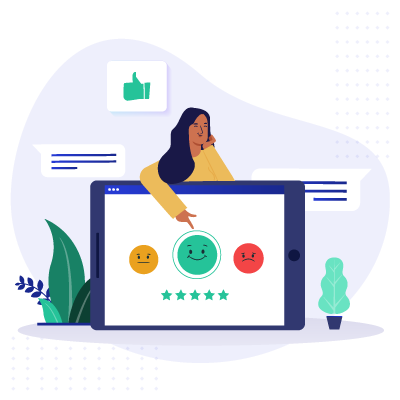 Expert Advice, Straight to Your Inbox
Gain confidence in your business future with our weekly simple solutions newsletter.
At some point, you'll probably want Dynamics 365 to do something more than what's included in the box. In this case, you can snag a premade app from the Microsoft AppSource catalog or develop your own using the Power Apps developer.
There are just over 5,600 add-ons available for download spread across each of Dynamics 365's categories of software (such as finance and customer service). That's a huge increase compared to the much more limited number of apps Microsoft 365 used to sync with.
At the same time, if add-ons are a high priority for you, it may not be very reassuring to learn that creating apps for Dynamics 365 can be a challenge. For perspective, Salesforce's educational initiatives appear superior thanks to its interactive, user-friendly tutorials and resources via its Trailhead, Force.com, and Heroku teaching platforms.
Dynamics 365, on the other hand, primarily leans on text-heavy documentation to teach app development. This may make it an uphill battle to develop a perfectly tailored add-on for your business.
Keep in mind, however, that codeless point-and-click app development is available in Microsoft's Power Apps platform, which does help alleviate a lot of the reading that may otherwise be required. Still, Microsoft's heavy dependence on the written word, even for its point-and-click app solution, may inspire an abundance of frustration.
Cloud versus on-premise deployment
Deploying Cloud-based Software
While cloud computing helps keep data portable, companies needing tighter control (such as the health care or government sectors) may opt for an on-premise deployment. This way, data and software are stored locally on a company's own infrastructure, instead of the cloud software provider's servers. Read our guide about choosing an in-house server versus the cloud.
Undeniably, Dynamics 365 was built for the cloud. In Microsoft's side-by-side comparison of its finance, supply chain, and development and administrative tools, there were at least 46 prominent features available in the cloud deployment, but not available on premises. By comparison, there were only four features uniquely available on premise, but not in the cloud.
For those needing an on-premise deployment, Dynamics 365 may be one of few solutions since many competitors, such as Salesforce, remain entirely cloud-only. If an on-premise deployment is important to you, make sure that Dynamics 365 will still have the features you need given Microsoft's cloud-centric approach.
If you're using all the features, then it's certainly worth it. But if your needs are far less than what the Dynamics platform provides then you might feel overwhelmed, and it could be beneficial to look to something that is less feature-rich.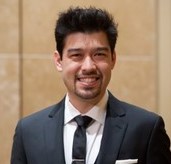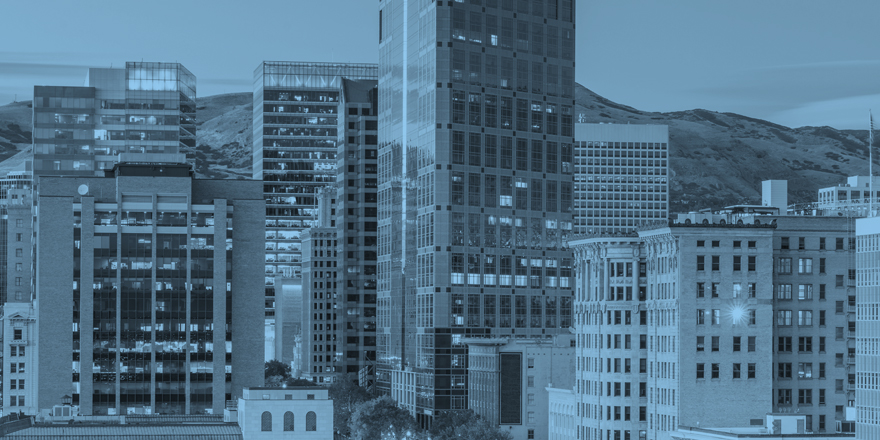 Tired of payroll? Gusto handles payroll taxes and more
With unlimited payroll runs and automatic tax filing, Gusto helps small-business owners worry less about payroll and put more time into growing their business.
Get automatic payroll tax filing, including end-of-year tax forms
Manage workers compensation insurance
Track paid time off, sick leave, and holiday pay
Microsoft Dynamics 365 would be well-suited for established or growing businesses needing a single, robust solution to address evolving needs, particularly in both administrative and supply chain functions. If you're comfortable paying a premium to be immersed in the Microsoft ecosystem while snagging an abundance of premium features, such as top-notch AI-powered analytics, Dynamics may be your match made in heaven.
However, be prepared to spend a great deal of time (or money) understanding how to take full advantage of this marvelously powerful software suite. If simplicity is needed, or you're not interested in starting an expandable long-term relationship with a software company, you may want to skip on Dynamics.
Want to consider some other choices before buying Dynamics 365? Take a look at our top HR picks for employee benefits software.
In simplest terms, a customer relationship management (CRM) platform manages data surrounding every customer interaction and potential sales lead. An ideal CRM solution usually helps you take action on the data using analytics and integration with other aspects of your business, like the supply chain. Salesforce is perhaps one of the most prominent CRM titles.
An enterprise resource planning (ERP) platform plugs your business's many other elements, such as your ecommerce and traditional sales channels, supply chain, and human resources team. You'll want to look for an ERP solution that incorporates a broad range of business functions so you don't have gaps to fill with even more software. Pay attention to an ERP platform's real-time data reliability and uptime percentage, along with its predictive analytics abilities. Having these qualities will ensure the most sensitive parts of your business, such as the factory line, remain well-oiled machines at all times.
Is Microsoft 365 hard to learn?
Because Dynamics targets 10 different areas of business operations, including more complex subjects such as manufacturing processes, the learning curve can be steep. Further, advanced features like Azure analytics will require an even deeper understanding. This is one example of how Dynamics can quickly grow too complicated for small businesses needing more modest or straightforward solutions.
Microsoft does offer onboarding support starting at $9 per user, per month. As a result, cash-strapped business owners may have to resort to studying documentation to fully adopt Dynamics, leaving the software suite best suited for businesses with more abundant resources and justification for its complexity.
What is the difference between Microsoft 365 and Dynamics 365?
Dynamics 365 refers to the Washington-based company's line of cloud-based CRM and business process software, while Microsoft 365 refers to core office titles, such as Excel and Word. Previously, Microsoft included these famous office titles under its Office 365 suite before being rebranded in April 2020.
Both suites are sold separately, so you'll need to budget accordingly and consider how critical integrating Dynamics' data with Microsoft 365 might be for your business.
Best Small Business Payroll Software
The learning curve is steep and many features can only be learned by hands-on experience rather than training alone. There are many subpages on Microsoft Dynamics 365, which can make it cumbersome and confusing for new users during the onboarding process. The user interface needs to be improved for the process to feel truly seamless.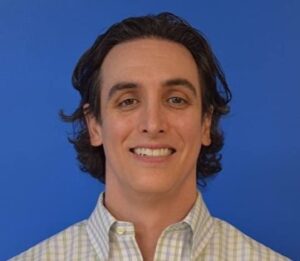 We carefully analyzed Dynamics 365's overall value for the money, customer support quality, technical documentation, learning curve, suitability for workplaces of various sizes, small-business appeal, and overall value and functionality, among other factors.
Disclaimer
At Business.org, our research is meant to offer general product and service recommendations. We don't guarantee that our suggestions will work best for each individual or business, so consider your unique needs when choosing products and services.