In-House Server vs. Cloud: Which Option is Better for Your Business?
Maybe your business has outgrown its server and you're thinking of replacing it. Or perhaps your server is dated and not supporting your business like it should, so you're considering moving to the Cloud. It might be that you're starting a new business and wondering if an in-house server is adequate or if you should adopt Cloud technology from the start.
Regardless of why you're deliberating an in-house server verses a Cloud-based one, it's a tough decision that will impact your business on a daily basis. We know there's a lot to think about, and we're here to help.
Read over the basic pros and cons of each server solution and you'll be armed with the information you need to make this important decision.
The Cloud wasn't even a viable option for small and medium-size business (SMBs) a few years ago. So historically, SMBs have used in-house servers (meaning one located within the company) to host applications, file sharing, email and other office essentials. But even now that the Cloud is an alternative, sticking with an on-site server may still be the best bet for your SMB. Here are a few reasons why.
When your server is in-house, you have complete control over it. You don't have to rely on a Cloud service for security and you can build a solution that's tailed completely to the needs of your business. Plus, you can upgrade your server to meet the needs of your company as it grows or changes and you won't pay monthly hosting fees.
On the downside, an in-house server requires a sizable initial capital investment into equipment and software. You'll also pay for at least a part-time IT professional and be responsible for the costs associated with renewing software license and hardware upgrades.
Just like an on-site server, a Cloud-based one offers a number of advantages and a few drawbacks. If your SMB has a high percentage of virtual workers or demanding internal IT costs, a Cloud server could save your company money. Additionally, with the Cloud, you're relived of the stress of managing the server. This is particularly useful for businesses that can't afford a dedicated IT staff member or those SMBs that would prefer to use the capital that funds a hefty IT salary in other ways. Another pro of a Cloud server is that it offers an easily scalable solution that can be modified to meet the changing demands of your business. For example, because you don't purchase software, you're more likely to upgrade when necessary.
On the downside, a Cloud server requires a dependable Internet connection. If Internet access is down, you won't be able to connect to your server. Although Cloud servers have a reputation for being highly secure, you may hesitant to use the Cloud if your company handles especially sensitive information like customer's health records or financial data. When considering a Cloud server you can't overlook the cost of monthly hosting fees, so make sure your business is prepared for that expense.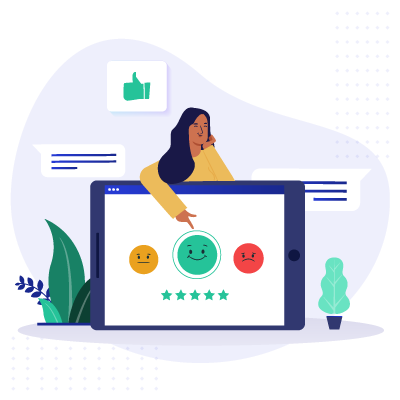 Expert Advice, Straight to Your Inbox
Gain confidence in your business future with our weekly simple solutions newsletter.
Breaking it Down: In-House vs. Cloud Servers
An on-site server gives you physical control over your server and it can be developed to meet the specific needs of your business. It also keeps critical data in-house. However, the initial cost to set up the server and the cost of maintaining it are sizable. Plus, you'll be entirely responsible for paying for IT support whenever you may need it, which can make budgeting a nightmare.
When you move to a Cloud server, your on-site investment is negligible, you'll enjoy enhanced scalability over an in-house server and it's great for business with several virtual workers. You must have a strong, reliable Internet connection and you'll have to budget for monthly hosting fees. Additionally, you must feel comfortable giving up control of data security, but there are trusted options out there to take care of this for you.
So should you go the traditional route and use an in-house server (or upgrade the one you have) or subscribe to a Cloud server? As with many business solutions, the answer depends on your business' specific needs and budget. And while the Cloud has captured media buzz, according to a 2013 study by research firm Colmar Brunton, only 16 percent of small and medium business operators (SMEs) surveyed use Cloud computing. However, those SMEs that embrace the Cloud were over 100 percent more likely to enjoy increased revenue over the past year than those who didn't.
So what are your thoughts? Are you satisfied with an in-house structure or are you reaching for the Cloud?