Upserve (formerly Breadcrumb) is a point-of-sale solution tailored to the hustle and bustle of modern restaurant management.
Data as of 12/20/22. Offers and availability may vary by location and are subject to change.
Let's start with the bottom-line: if you're a restaurant owner, it's worth checking out Upserve. Upserve is smartly designed around the needs of restaurant owners. It has inventory tracking tools that allow you to add full recipes to each of your menu items—which gives you detailed tracking of ingredient quantities.
That's just one of the ways in which Upserve has been designed for optimizing restaurant workflow. And really that's the primary benefit of using a POS system like Upserve. It decreases your workload as the owner and helps you save time and money.
Upserve used to be called Breadcrumb
If you're looking for a Breadcrumb review, you're in the right place. Breadcrumb's name was changed to Upserve in 2016 when it was acquired from Groupon by a company called Swipely.
Upserve is best for restaurant owners
Upserve was designed for restaurants. But there are quite a few POS providers tailored to managing restaurant life, so the real question becomes how does Upserve stand out as a restaurant-based POS solution?
Reason 1: Upserve's offline mode
Upserve has put a lot of work into improving the offline functionality of its POS system. This feature can be crucial for restaurants that have a spotty internet connection. Even if your internet is solid, an unexpected outage during a busy night can cause a lot of problems.
That's why a POS solution with an offline mode is a must. It's a feature that you hopefully shouldn't need most of the time, but it can really save you in a pinch.
Reason 2: Upserve's intuitive software and hardware
You can run Upserve on your computer, laptop, tablet, smartphone, and any of Upserve's custom POS terminals. This hardware flexibility is great for designing your POS needs around some of the devices you already own.
Additionally, the software features a smart user interface that smoothly connects your day-to-day restaurant activities.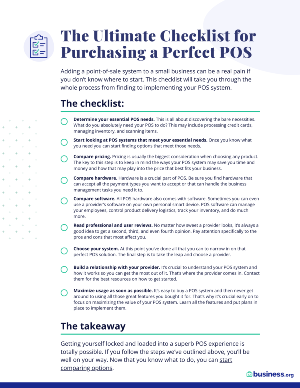 Follow these steps to purchase the perfect POS system
Read our free ultimate checklist for finding the right POS for your business. Don't get saddled with the wrong system. Enter your email and the checklist will arrive promptly.
Upserve plans and pricing
Compare Upserve plans and pricing
| | | | |
| --- | --- | --- | --- |
| Features | Core | Pro | Pro Plus |
| Monthly subscription | | | |
| Processing fees | | | |
| Extra POS license | | | |
| Guest trends | | | |
| Offline mode | | | |
| Payment processing | | | |
| Employee scheduler | | | |
| 3rd party integrations | | | |
| Marketing tools | | | |
| Menu optimization | | | |
| Server performance analytics | | | |
| Inventory management | | | |
| Loyalty and rewards program | | | |
| Data API | | | |
| Enterprise account management | | | |
Upserve's pricing is its biggest roadblock. It's not overpriced, but it's not exactly cheap either. This means that for Upserve to be a good investment for your business, it's important to utilize its functions and features.
So, if you're just here looking for a POS system that processes credit cards and keeps track of orders, Upserve may not be for you. But, if you plan on using many of the features listed in the pricing plans above, then Upserve can save your business time and money.
The only other gripe we have with Upserve is that they don't list their credit card processing fees online. We checked a few third-party sources and found a flat-rate processing fee of 2.49% + 15¢. Upserve's site mentions that the processing fees are a flat rate, so this number could be correct, but we couldn't obtain any direct validation for that price.
If that price is correct, however, it's a pretty good price for processing. Not the best out there but a decent rate nonetheless.
Upserve has three plans. We recommend either the Core or the Pro plan for small businesses. The Core plan is great as a starter POS system that meets the basic needs of smaller, single location restaurants.
If your restaurant is larger or has a few locations and you have a good stream of customers, the Pro plan will add a lot of functionality to your POS workflow. It'll allow you to track inventory and optimize your menu. In the end, the plan that works best for your restaurant depends on the features that you need to streamline your restaurant operations.
We don't recommend Pro Plus to small businesses. It's a bit too pricey and works better for enterprise customers that have either massive restaurants with a few locations or medium-sized restaurants with a ton of locations.
Compare Upserve to top competitors
| | | | | | | |
| --- | --- | --- | --- | --- | --- | --- |
| Brand | Starting price (monthly) | Processing fees | Inventory management | Accounting integrations | Employee management | Get started |
| | $59.00 | Not listed | Yes | Yes | Yes | See Plans |
| | $0.00 | 2.6% + $0.10 | Yes | Yes | Yes | See Plans |
| | $29.00 | 2.9% + $0.30 | Yes | Yes | Yes | See Plans |
| Lightspeed | Unlisted | 2.6% + $0.10 | Yes | Yes | Yes | See Plans |
Data as of 12/20/22. Offers and availability may vary by location and are subject to change.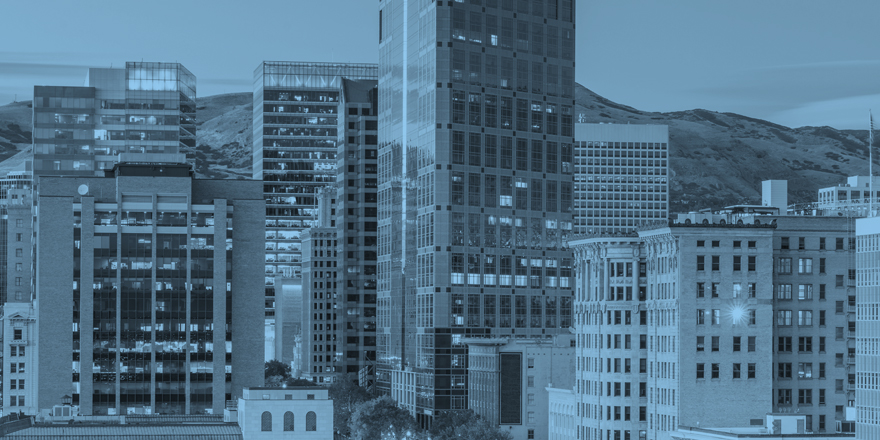 Ready to start accepting credit cards?
Square lets you get started for free. The account is free, the app is free, and your first mobile card reader is free. You simply pay as you process.
Smart restaurant features
Offline mode
Employee management tools
Pricing is middle-of-the-road
Upserve is a POS system dedicated to the restaurant business. That means when a software update happens or a new feature is added, the changes will improve the restaurant POS experience. Less focused POS systems sometimes change and negatively affect restaurants while helping other industries.
Upserve also has many useful features not offered by most of its competitors—like an offline mode and more tools for managing restaurant employees. The offline mode makes it easy to carry on with business as usual in the event of unexpected internet outages. The employee management tools make scheduling faster and give you useful data on employee success to help you focus your training.
Upserve's pricing model is explained in more detail in the pricing section above, but we'll note one final time that Upserve is not a cheap POS system—its prices are middling at best.
We've gone into some detail about Upserve's offline mode above, but Upserve has so many different functions, it can be hard to keep them all straight. In this section, we'll go over some of those features to help you get a better overall picture of Upserve's service.
Upserve has quite a few different analytics tools:
Daily digest gives you a daily roundup of the day's sales data. This includes data points like gross sales, net sales, card sales, discounts, and voids.
Menu intelligence tests to see how both old and new menu items are performing. Are there items that drive a lot of sales but don't drive repeat business? What about items that don't sell as well but keep fans coming back for more? Menu intelligence can answer these questions.
Server performance tracks sales performance, turn time, voids and discounts, and more for each of your employees. This data can help you save money on training by showing you which servers are struggling and what they're struggling with.
This simple but useful feature allows new hires to use your POS system with your menu and tables in a training window. Separating training mode prevents unnecessary disruptions to your flow of service while employees learn it, making onboarding easier.
Using its scheduling tools, you can create and send shifts directly to employees. With one click, employees will receive their schedules over text or email. Upserve also lets you track clock-ins and -outs all from one place.
Upserve's inventory management tools really make syncing your inventory and sales processes a breeze. When you enter information about menu items into Upserve's POS system, you can also enter the exact ingredient amounts used in each dish. This makes it easy to track how much inventory you should have in your kitchen and when you need to order more.
Upserve can be a force in managing your restaurant operations. Its tools are refined for the restaurateur, and it shows in the packages it offers. While Upserve isn't the cheapest solution around, it's got a lot of great functionality on display. That functionality more than makes up for the price tag.
If you own a restaurant, definitely check out Upserve.
If you're still unsure if Upserve is right for your restaurant or if you're looking for a more general POS option, check out our top POS systems for 2020.
We examined Upserve by looking for essential POS features needed in a modern restaurant. We also compared its pricing to other top restaurant POS systems on the market. Finally, we examined third-party user and professional reviews to confirm and validate our research.
Disclaimer
At Business.org, our research is meant to offer general product and service recommendations. We don't guarantee that our suggestions will work best for each individual or business, so consider your unique needs when choosing products and services.