The Pros and Cons of Using Self-Checkouts
Self-checkouts are a transaction system that has experienced a surge in popularity over the past few years.
---
According to Self Service World, 27,000 self-checkout terminals were shipped to businesses around the world in 2012. This growth is projected to steadily rise and 60,000 terminals will be shipped in 2018. Consequently, more businesses are choosing to integrate this system.
Here are some pros and cons of self-checkouts so you can decide if they're the right fit for your company.
The Pros
Efficiency and Speed of Checkout
Perhaps the biggest advantage is the added speed with which customers can checkout and pay for their purchases. Rather than dealing with long lines that get backed up by customers waiting to pay, people can quickly make purchases by ringing up items themselves. This can be especially helpful during peak sales times when stores experience rushes with a large influx of customers. This can reduce the length of checkout lines and wait times, which should keep customers happy while minimizing the stress on employees.
Self-Checkouts Take Up Less Space
Because multiple kiosks can be placed into a relatively small area, stores can take care of customer transactions with minimal space. In some cases, up to six kiosks can take up the same amount of space as a single traditional checkout area with a cashier. While this may not be important to massive retail chains with large floor space, it can be helpful for smaller stores where space is at a premium.
Fewer Employees to Pay
Paying the salaries of multiple cashiers can quickly add up. During slow times when few to no customers are checking out, cashiers aren't completing any tasks and are essentially being paid for nothing. Utilizing a self-checkout system can considerably cut back on cashiers because a single employee can monitor several kiosks at one time. This means lower overhead costs while still providing customers with the service they need.
The Cons
Customer Difficulties
While many people who are tech savvy can navigate their way through self-checkouts with ease, it can be problematic for others. Sometimes bar codes and coupons don't scan properly, products require age verification, or customers need assistance; in these types of instances, lines can become backed up. Even with a relatively intuitive navigation menu and audio instructions, this system can be frustrating to some shoppers. Besides this, many customers don't feel comfortable with the process or simply don't want to do the work of checking themselves out.
Potential for Theft
Although most systems are equipped with some form of anti-shoplifting technology, there is often a higher likelihood of theft occurring. Because employees are unable to monitor customer transactions as closely on self-checkouts, it's easier for customers to steal. Some examples would be replacing bar codes of high priced items with lower priced items or just not scanning an item or two. When caught, it's possible for customers to plead ignorance or blame it on an equipment malfunction.
Lack of Personal Interaction
Despite the efficiency of this system, many customers prefer to have a one-on-one interaction with cashiers.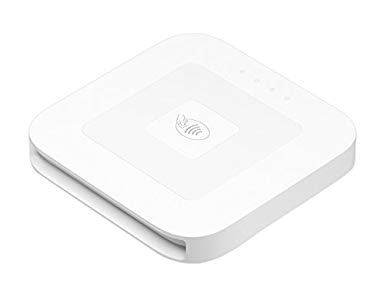 Square
Best Overall Credit Card Reader
Not yet ready to commit to self-checkouts? Consider going with an affordable and convenient mobile credit card reader.
Rather than dealing with a faceless machine, these customers enjoy a brief conversation with employees and the personal attention they receive. In some cases, this can result in some customers taking their business elsewhere if no traditional checkouts are provided.
While there are valid arguments both for and against self-checkouts, the statistics suggest the self-checkout system is here for the long haul. According to Statistic Brain, this type of checkout is more popular among the younger demographic (35 and under). The popularity gradually decreases with older generations, who are a bit more set in their ways. Perhaps the best way to appease customers is for businesses to offer a combination of self-checkouts and traditional ones with cashiers.
Find the best POS system for your business