Best Emergency Notification Software in 2023
We nailed down the top emergency notification software titles for businesses based on their sense of urgency and keen understanding of real-life distress situations.
Data as of 12/21/22. Offers and availability may vary by location and are subject to change.
Undeniably, business owners and human resource professionals are crucial information bearers to their employees. That's especially true in an emergency, such as a natural disaster or a human-made tragedy.
As a result, every small business needs a solid disaster communications plan centered around the best mass notification software. Our top pick is AlertFind due to its enormous breadth and power. But we also admire TextMarks if you need a more modest, budget-friendly solution.
These are just two of our top five picks. Let's hone in on the perfect software choice for your small business.
Comparing the best emergency notification software
Data as of 12/21/22. Offers and availability may vary by location and are subject to change.
When shopping for an emergency notification software package, look for platforms that match your business's specific threats. This is because some names, such as SnapComms, target immediate situations, such as gas leaks and intruders. On the other hand, some brands, like AlertFind, offer complex solutions more suitable for ongoing incidents, like weather events.
Also, since emergencies are atypical events, keep an eye out for handy features ideal for times of peace. For example, TextMarks can be used to send coupons and other marketing offers when the platform isn't engaged during disasters.
Data as of 12/20/2021. Offers and availability may vary by location and are subject to change.
Texas-based AlertFind creates a magnificently comprehensive product that covers nearly every element of a sophisticated emergency communication plan.
We particularly love the platform's thorough notification system that beams alerts via email, text, push notifications, phone calls, and even faxes, to name a few. The platform also automates many tasks, such as setting up incident hotlines during an emergency, saving potentially life-saving minutes. Further, AlertFind provides sophisticated multilingual support to ensure critical information isn't lost in translation, while also supporting clients with 24/7 support.
Human resource professionals will especially appreciate the platform's seamless integrations with most name-brand HR titles, such as Workday, Oracle, and ADP. We think this is an incredibly thoughtful feature that's part of AlertFind's broader strategy to keep your employee contact database constantly up-to-date proactively.
Keep in mind that AlertFind is a tad pricey. Business.org's inquiry for 100 employees was quoted at $6,500 per year, with no setup fee. On a monthly basis, this works out to $5.42 per person. For perspective, this is similar pricing to many human resource platforms, which cover far more business elements than AlertFind for the same money.
But, if the price doesn't sway you away from AlertFind, then we think this software suite is superior in providing crème de la crème emergency preparedness.
Advanced, comprehensive solution
Multilingual support
Superb employee contact info updating
Expensive
Little non-emergency value
Complex learning curve
TextMarks: Most affordable
Data as of 12/21/22. Offers and availability may vary by location and are subject to change.
If your business has more modest, budget-conscious needs, then TextMarks is a welcome sigh of relief. Starting at $549 a month for an unlimited number of message subscribers, it's cheaper than many competitors.
For the smaller price, TextMarks only delivers traditional text message alerts and doesn't feature advanced emergency preparedness measures, such as incident hotlines and GPS monitoring. But, what it lacks in disaster response prowess it makes up with the platform's overall day-to-day value.
In particular, the software suite allows business owners to send marketing messages chock-full of coupons and other offers to please customers. This feature also sets the stage for fun FM radio-style giveaways that involve texting a keyword to a five- or six-digit number. Since emergencies rarely happen (thankfully), these two use cases make TextMarks a superb choice for putting your subscription fee to work in uneventful times.
Ultimately, if a disaster does strike, you'll still be able to execute powerful emergency preparedness measures with TextMark's automated features and third-party integrations. For example, people can text a keyword to receive computer-generated minute-by-minute updates that are pulled from an external application, like a weather forecast website. This hands-off, play-by-play information delivery is essential during immediate emergencies, such as active shooter events and fires.
Overall, TextMarks is rather limited due to its text-only approach. However, this is no issue for resource-strained entities, considering the platform's consistent value and superb text message experience in both emergency and routine situations.
Simple text messaging system
Routine marketing features
Low price
Limited emergency capabilities
Paltry analytics options
No 24/7 support
Konexus: Best user interface
Data as of 12/21/22. Offers and availability may vary by location and are subject to change.
Formerly known as AlertSense, Konexus captures our heart due to its attractive, highly visual user interface and solid value for an affordable price.
The platform makes emergency management simple with its map-centric data visualization. This means you can intuitively click around on a global map to discover how your business's locations and employees are being affected by various events, such as hurricanes and power outages.
The title's well-outfitted mobile app also gravitates around visuals by proactively prepopulating alerts with data-filled maps. This allows you to visualize your business's incidents on the go without any special programming or setup.
In terms of employee notifications, we love Konexus's generous alert delivery mediums that include unusual options such as Slack and Microsoft Teams. Plus, the software suite goes above and beyond by sending emergency employee surveys to discover crucial incident data, such as if workers can actively smell fire in their location. This provides an additional dimension of emergency management information that many competitors lack.
And for more ambitious disaster managers, the platform offers advanced subscription plans that include full-blown incident command center features. This makes it a great investment that can grow along with your business.
The platform's pricing, which starts at $408 monthly for 100 people, falls between TextMarks and AlertFind. This makes it a super choice if you want an abundance of features and notification methods beyond text messages, but you conclude AlertFind and other top names are too expensive.
Beautiful visuals
Intuitive interface
Moderate price
Few third-party integrations included
100-employee minimum
iLobby: Best for prevention
Data as of 12/21/22. Offers and availability may vary by location and are subject to change.
The best emergency is the one that never happens, and iLobby is our top pick for proactively stopping threats before they take form.
While not an emergency notification system per se, it certainly saves liability and money for small-business owners by working overtime to maintain peace. The software meticulously tracks mail and packages to prevent mail theft, uses facial recognition to grant access to secure areas quickly, and offers a full range of features to combat COVID-19, such as infrared temperature scanning. These are just three examples of the platform's many proactive measures.
If a disaster does strike, iLobby still has you covered with basic employee messaging via various modes, including text messages, voice calls, and even Slack and Google Hangouts. While this isn't a pretty, top-notch emergency response, it's still plenty in light of the platform's overall value.
Plus, we admire the platform's dedicated account managers and live support via chat, phone, and email on every subscription. This is a sweet deal because many competitors reserve phone support and account managers only for top-tier subscribers, leaving lower-level plans out to dry.
Overall, iLobby isn't the best for broad emergency management. However, it steals the show for its impressive proactive prevention measures at one of the lowest prices we've seen in this crowded software category.
Superb prevention measures
Free iPad included
Unlimited users/visitors
Limited emergency response management features
Most ID verification perks locked in top-tier plan
Some perks require premium hardware
SnapComms: Best for urgency
Data as of 12/21/22. Offers and availability may vary by location and are subject to change.
SnapComms is undoubtedly our favorite pick if you want intense, unmistakable fight-or-flight emergency notifications.
Simply put, the platform puts text messages to shame with its instant screen-locking audiovisual alerts that force employees to literally flee their workstations immediately. This is a beautiful, superbly unique feature that could save lives during a split-second active shooter situation, among other grave, rapidly unfolding nightmare scenarios.
We also love the platform's simplicity. Many small businesses are unlikely to need advanced mapping and incident command center features seen in some competitors. As a result, such entities will love the chance to scoop up SnapComms' no-nonsense alerts starting at $40 a year, per employee.
For a little extra annually per worker, you can pick up extra data-gathering features, like on-the-fly surveys, to help paint a clear picture of a rapidly evolving emergency situation. We'd recommend this higher-level Engage plan for small-business owners with multiple locations wanting to invest in analytics. This way, you'll be able to understand how employees respond to the software's communications, while also analyzing the minute-by-minute unfolding of past scenarios. This is handy for businesses constantly mitigating danger, such as oil and gas service providers and security firms.
Both plans include 24/7 customer support, selected employee-targeting features, and detailed reports, among other perks. With these extras in mind, we find SnapComms to be a superb value with a pragmatic focus squarely on saving crucial seconds in order to save lives.
Powerful, immediate alerts
24/7 support
Simple pricing
Few emergency management features
Pricey plans
More practical for offices with individual workstations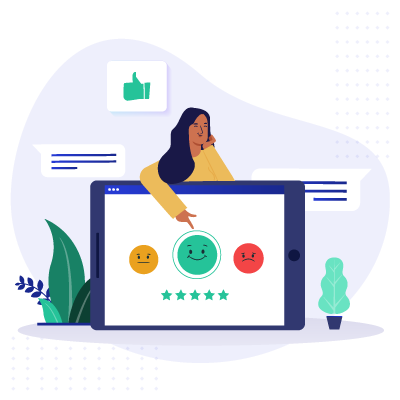 Expert Advice, Straight to Your Inbox
Gain confidence in your business future with our weekly simple solutions newsletter.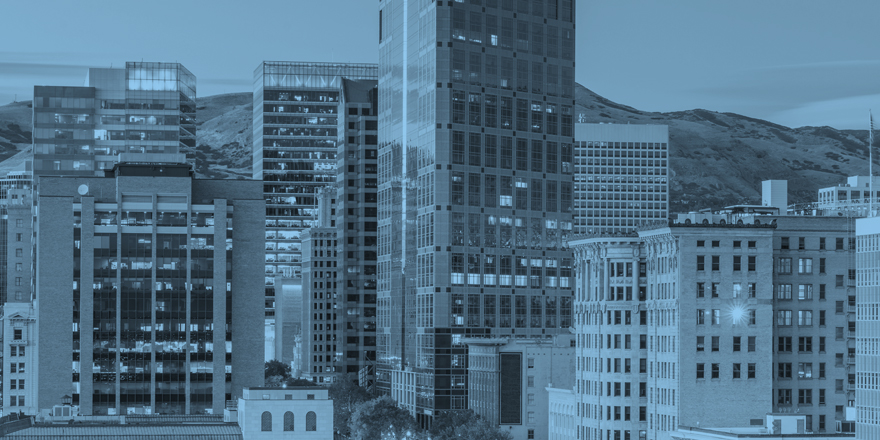 Build your custom site today
Customize your website with an easy-to-use site builder that'll make your brand look professional and polished in no time.
Undeniably, emergencies are incredibly stressful times. This is why solid emergency notification software is a crucial must-have for employers of all sizes. We love AlertFind for its comprehensive approach that dishes out an elaborate laundry list of features.
But, for businesses needing a more affordable, modest solution, TextMarks certainly gets the job done. If you prefer something between these two platforms, then Konexus dishes out a perfect balance of affordability and functionality.
Ultimately, iLobby takes a more proactive preventative approach, while SnapComms serves up a no-nonsense, fight-or-flight alerting system focused on saving lives.
Need to keep your employees insured and protected? We've got you covered. Check out our top picks for workers compensation insurance companies.
Emergency notification software FAQ
What is the best mass notification system for businesses?
The best emergency notification system depends on two key factors: the specific threats near your employees and your desired communication style. For example, if you're most concerned about immediate second-by-second disasters, like a fire or gas leak, an immediate alert system, like SnapComms, would be ideal.
However, if more slowly progressing weather and infrastructure troubles keep you up at night, casual SMS texting via an elaborate, global monitoring platform should soothe your worries.
Apart from specific alert methods, the best mass notification system proactively keeps employee information up to date, automates time-consuming tasks, and provides auxiliary emergency tools, such as incident hotlines and GPS tracking capabilities.
We adore AlertFind for its comprehensiveness that provides top-notch emergency preparedness. Since this platform is a bit expensive, we think budget-conscious businesses will instead love TextMarks, which starts at a flat $199 per month for an unlimited number of employees.
How do you alert employees in an emergency?
The best emergency notification software automatically sends out mass alerts to affected workers. This can be done via text message, email, phone, or a push notification on a mobile app.
Once an employee receives a notification, such software titles usually provide a link to acknowledge the alert. This enables human resource professionals to account for every employee and follow up with unresponsive workers. In a life and death situation, such as during a toxic gas leak, it is crucial for employees to confirm that they are safe or, at the very least, aware of the situation.
How do I get emergency alerts on my phone?
The best emergency notification systems include mobile apps for both iPhone and Android. This means you can use either the Google Play Store or Apple's App Store to find an emergency alert app. If your employer has an in-house emergency notification system, such as AlertFind or Konexus, you can download those apps to receive alerts. However, if you're looking for broader emergency coverage, perhaps consider downloading a government app, such as the FEMA mobile app.
We finalized our top five picks after carefully analyzing each platform's:
Mass communication methods and effectiveness
Suitability for small businesses
Sense of urgency
Features for both immediate emergencies and ongoing incidents
Overall value for the money
Disclaimer
At Business.org, our research is meant to offer general product and service recommendations. We don't guarantee that our suggestions will work best for each individual or business, so consider your unique needs when choosing products and services.