Business Loan vs. Business Line of Credit: What's the Difference?
Businesses have options for accessing capital through business loans or business lines of credit.
Small businesses often need money to help expand and grow. Business loans or business lines of credit both have the potential to provide the cash infusion that is needed.
Business loans and business lines of credit are different, so it is important to understand the differences between them before choosing one of these lines of financing. Here's more information on each option and its pros and cons.
Business loans, also known as term loans, provide funding to small-business owners in the form of a lump-sum payment that they need to pay back over time with interest. There are a few kinds of business loans that can be used for different purposes. As a small-business owner, here are a few you may consider:
A working capital loan
A small-business term loan
An Small Business Administration (SBA) small-business loan
An equipment loan
Usually, longer-term business loans are taken out for larger purchases and are paid back over the course of three or more years. Shorter-term loans may finance smaller financial needs and be paid back between six and 24 months later, though this varies.
Remember that a business loan is installment credit, so you'll receive all the money needed in a lump sum and make monthly payments to pay it back. You have to start repaying the debt right away whether or not you use the money. Business loans are also only given for specific reasons—like paying for equipment or financing the purchase of goods.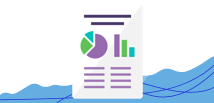 Don't Make a Mistake That Costs You Your Funding
Apply confidently for a loan with our free guide. Enter your email below and we'll send it to you shortly.
What is a business line of credit?
A business line of credit is simply a line of credit that lets you borrow against it up to a preset limit. For example, you may have a $10,000 limit on your business credit line for your small business. You can borrow against that at any time, and you'll pay interest on what you borrowed. If you pay the debt off in full, you won't have future payments. Balances that you carry continue to accrue interest.
Essentially, a business line of credit works the same way as a credit card and is designed for short-term needs. A business credit card usually maxes out at around $250,000. This is compared to personal credit cards, which tend to max out at around $100,000, and small-business loans, which could be created for as much as $5 million, according to the U.S. Small Business Administration.
Which lending option is right for you?
Should you opt for a business loan or a business line of credit? That depends on what you plan to do with the financing.
Business loans are beneficial because you can potentially get much more than a business line of credit. Some small-business loans, like SBA loans, can be for as much as $5.5 million. A larger loan does give you better flexibility in your business's budget, but the loan may be limited to certain uses, such as buying equipment or funding immediate capital needs.
If you have a short-term need that is valued at under $250,000, then a business line of credit may be a good option. Banks don't usually like to make smaller loans to small businesses (though they sometimes will), so when a particular expense is less than $250,000, you may find it easier to get financing through a line of credit.
In either case, you will need to know your small business's credit score. Higher credit scores help you get better interest rates and qualify for larger loans or credit lines. If your scores are only fair, you may need to approach lenders with looser criteria. Those lenders may charge more interest, which is something to look out for.
In terms of the interest you'll pay, business loans usually have fixed interest rates. Business lines of credit may or may not be fixed. Some credit lines have introductory rates that change after the introductory period has ended. Additionally, lines of credit usually have higher interest rates than bank-backed loans.
Best Small-Business Loans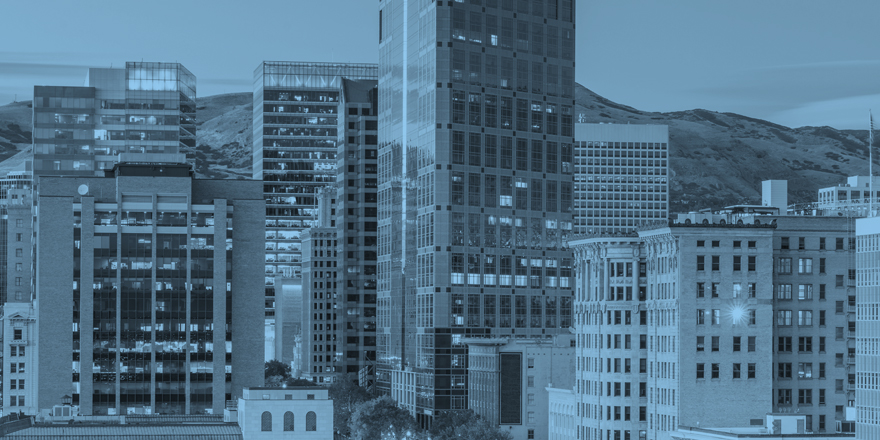 Browse hundreds of loan options, custom-tailored to your business and budget needs, from a single, simple platform.
Both business loans and business lines of credit have the potential to make money available to your small business when you need it. With loans, you can get more money up front and have a set repayment period and interest rate. For lines of credit, you'll have a revolving line of credit that you can access at any time up to your preset limit.
The flexibility of these loans and lines of credit help you keep your business running by funding the purchase of new stock, sustaining the business during slower times of the year, and helping your business grow with affordable financing options.
Would you like to learn more about financing your business operations? Check out these related articles available on Business.org.
Don't qualify for a business loan? Get a personal loan instead.
Business loan vs. business line of credit FAQ
What's the difference between a line of credit and a business loan?
A line of credit is revolving and gives your small business an ongoing pool of money to borrow from. A business loan is a one-time loan paid out to your business in a lump sum. You pay interest on the full amount of the business loan. On a line of credit, you only pay interest on what you borrow.
Why would a business choose to use a line of credit instead of a loan and receive the money at that time?
Business lines of credit are revolving, so as long as money is available and the limit hasn't been reached, a business can use the money immediately without having to process a loan. Small-business owners may choose this option if they plan to repay the money quickly or if it's too small of an amount to justify a loan.
Is an SBA loan like a line of credit?
No. An SBA loan is different from an SBA line of credit. SBA loans are paid out in a lump sum that is paid back in full over time. SBA lines of credit are revolving lines of credit that businesses draw from as needed.
What are four types of business loans?
There are many different kinds of business loans. Four examples of the most common business loans include working capital loans (used for everyday expenses), small-business term loans (a lump sum repaid at regular intervals), SBA small-business loans (partially backed by the federal government), and equipment loans (used specifically to purchase business equipment).
Disclaimer
At Business.org, our research is meant to offer general product and service recommendations. We don't guarantee that our suggestions will work best for each individual or business, so consider your unique needs when choosing products and services.