While Sage's HR offerings fail to impress, its broader product ecosystem make it a competitive choice.
Data as of 12/19/22. Offers and availability may vary by location and are subject to change.
Bottom line: Formerly known as CakeHR, Sage's three human resource software offerings fail to trample competitors. There certainly is much to be desired in analytical power, convenience, and unique one-of-a-kind features.
However, the company does command pause as an affordable all-in-one human resources management system (HRMS) that intimately understands small businesses. Plus, Sage's broader digital ecosystem, which includes accounting and inventory management solutions, means small-business owners can rely on the vendor for long-term accommodations.
Let's find out if Sage's HR solutions are right for your business.
Sage HR plans and pricing
Sage divvies up its HR products into three distinct tiers: HR, HRMS, and People. Entry-level "HR" is a more straightforward, à la carte solution targeting smaller businesses, while the latter two are comprehensive machines for larger entities.
The HRMS and People packages sport opaque, custom pricing. However, the simpler HR suite commands single-digit price tags, starting at just $5.50 for the basics. Remember that this more basic package doesn't include payroll, so you'll need to budget accordingly.
Compare Sage HR plans 2023
Data as of 12/19/22. Offers and availability may vary by location and are subject to change.
Since the HR package is somewhat limited, we'd recommend shooting for the HRMS suite if you have over a dozen employees and your budget has room. Although its custom pricing model makes it hard to analyze its value, full-featured Sage HRMS certainly alleviates the basic HR tier's frustrating minimalism. Plus, HRMS includes talent management perks and a built-in payroll service, eliminating the additional cost and inconvenience of hooking on a separate pay system.
Sage HR is best for well-funded small businesses needing long-term value
Unlike some competitors, such as BambooHR or Gusto, Sage excels at serving up an array of digital tools for various business elements at every stage of growth. This all-inclusive concept is known as enterprise resource planning (ERP), although Sage is comparatively more limited than, say, Microsoft Dynamics 365.
In contrast to HR goliaths like ADP or Oracle, Sage exclusively targets small and medium-sized enterprises (SME). This makes the company's offerings supremely compatible with growing businesses craving a long-term software investment that extends beyond basic human resource management.
However, a deeper analysis of the company's subscription plans reveals an avalanche of extra fees. For example, the core Sage HR offering doesn't include payroll, which makes an upgrade to the custom-priced HRMS package or an external pay provider necessary for this feature.
The HRMS suite, in turn, requires premium third-party plugins for many essentials, like I-9 immigration form support. Many of these additions require other paid add-ons or software subscriptions, like Microsoft 365 (which costs upwards of $150 simply for the Sage/Microsoft integration).
This is just the start of Sage's hidden costs, so you'll need an extra stack of cash handy before jumping in. Oh, and while researching the company's gadgets, be prepared to wade through a confusing sea of often difficult-to-understand language (more on this below).
Compare Sage HR vs. competitor human resource software
| | | | | | |
| --- | --- | --- | --- | --- | --- |
| Brand | Starting price per month | Includes payroll? | Offers mobile app for Android and iOS? | Breadth of HR features | Get Started |
| | $5.50/employee | No; available for add'l fee | Yes | Limited features; add-on functions available for add'l fees | View Plans |
| | Custom pricing | Yes | Yes | Richly featured, suitable for 50+ employees | View Plans |
| | $1.50/user | No | Yes | Limited features; premium plans available | View Plans |
| | $6.00 + $2.00/employee | Yes | No (only offers mobile optimized website) | Limited HR features; requires core payroll subscription | View Plans |
| | $10.00/employee | No | Yes | Richly featured; suitable for 50+ employees | View Plans |
Data as of 12/19/22. Offers and availability may vary by location and are subject to change.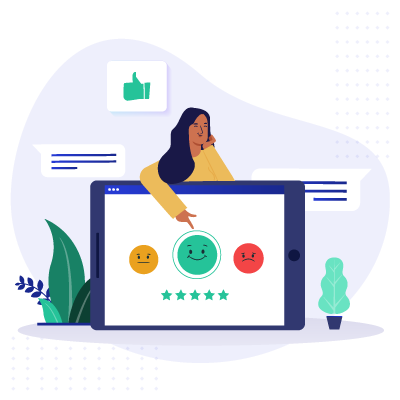 Expert Advice, Straight to Your Inbox
Gain confidence in your business future with our weekly simple solutions newsletter.
Expandable & growth-oriented
HRMS tier includes payroll
Simple yet powerful automation features
Hidden costs
Confusing software titles
No head-turning ingenuity
Undoubtedly, Sage's intuitive user interface is alluring. The platform showcases a visual medley that incorporates elements of social media and project management data visualization. This means employee performance goals appear like Gantt charts, company events display like a Facebook homepage, and analytical charts present like a stock-trading platform. Bottom line, Sage dishes out data in a manner that soothes eyeballs and cortisol levels.
We also love Sage University, which is a free digital learning launchpad. All of the company's products and features can be quickly grasped via University's multimedia lessons à la Udemy or Pluralsight. This further enhances Sage HR's overall straightforward, user-friendly theme.
Finally, there is plenty of room for expansion for growing businesses. Anyone can start small with the basic HR software plan and gradually build dependence on Sage's inventory management and accounting systems, among other gizmos.
The company's software ecosystem is confusingly named, making each product challenging to decipher. For example, there are only nuanced differences between Sage 100, Sage 500, Sage 300cloud, and Sage X3. Similarly, entities needing accounting support may have to differentiate between Sage Accounting, Sage 50cloud Accounting, and Sage Intacct. Meanwhile, HR professionals will choose Sage People, Sage HRMS, or Sage HR.
This dizzying whirlwind is compounded further by the company's nesting doll of paid subscriptions.
For example, since the foundational Sage HR title doesn't include payroll processing, it's tempting to upgrade to the HRMS package. However, once you level up, you'll then be cornered into getting hitched to Sage's officially endorsed partnerships that charge for even basic functionality. Some paywalled, but crucial, features include:
Essential HR duties, like new-hire forms and garnishment handling, from Delphia Consulting
Payroll and unemployment tax processing via Aatrix
Timekeeping functions through the Sage Time and Attendance tool by Insperity
Employee data sharing with IT departments using Delphia's Active Directory Conduit plugin
Many of these premium additions include their own subcategories of paid offerings, as well.
Further, this incomplete list reflects a broader trend among Sage's other products. For example, its accounting tool, Sage 50cloud, charges $150 to integrate with Microsoft 365—something essential and free in many competitors, such as Xero.
Undeniably, Sage demonstrates a clear dependence on plugins and partnerships in lieu of baking more value natively into its platforms.
Best Human Resource Software for Small Business
All three software levels (HR, HRMS, and People) dish out some nifty features that stand out from competitor offerings. Here are just a couple of our favorite bells and whistles.
The platform beautifully automates tasks via its incredibly intuitive Recipes feature. This stunningly simple function allows users to point and click what they want the software to do in various situations.
For example, an HR professional could instruct Sage to automatically send a pre-formatted congratulatory email upon an employee's work anniversary. With no coding or technical knowledge needed, we think Recipes' simplicity could spark previously undiscovered time-saving opportunities.
The title could cause a stir of confusion in restaurants and bakeries, though.
We love Sage's global compatibility via its multilingual support for English, Spanish, Russian, Latvian, Estonian, Czech, Polish, and Thai. Since each user can choose which language they prefer, this thoughtful perk is ideal for international teams or local businesses that employ people with various tongues.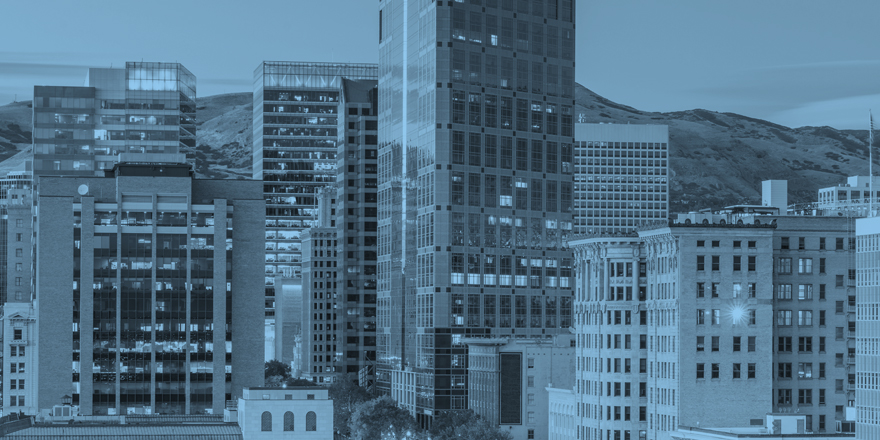 Schedule employees with ease
Sage HR offers an intuitive interface that visualizes employee schedules.
Easily receive employee requests
View schedules across numerous timeframes
One-click time-off approval and easy schedule templates
Sage's confusingly titled HR offerings fail to soar above the many competing all-in-one personnel solutions. Indeed, the platform's numerous third-party upsells are frustrating and hinder the package's overall value proposition.
But, small-business owners might savor the core HR suite's simple, single-digit pricing scheme and ample expansion opportunities. Plus, the visually engaging Sage University educational offerings make it easier than average to quickly get started with the software title, saving time and money in the process.
Want to be an employee benefits master? Take a look at our top HR picks for employee benefits software.
Unlike some competitors, Sage's entry-level HR plan offers a fragmented, build-your-own menu of paid features. This means prices start at $5.50 monthly per employee for core human resources basics, plus an extra $3.00 a month per employee for each additional feature. For budget-conscious, smaller businesses, this à la carte bevy can be a supreme money-saving proposition.
Don't get too settled into the single-digit universe, however. The platform's Recruitment offering asks for a comparatively enormous $200 flat fee per month. This is a potentially pricey caveat to consider if you'll want every feature Sage offers, although larger entities may regard the triple-digit price tag as chump change.
Once you're ready to upgrade, Sage's HRMS and People offerings provide customized pricing for more powerful features.
Sage HR is a human resources management system (HRMS) suitable for small businesses. The platform offers three subscription tiers, starting with the small business-friendly HR level and soaring to the enterprise-ready People suite.
The company's human resources systems tap into the greater Sage universe, which includes inventory management and payment processing solutions, to name two. This means HR professionals and business owners can enjoy a holistic approach under one vendor.
What is the best HR system?
The best human resource management system (HRMS) for your business depends chiefly on the number of people on your payroll and your hunger for analytical power. Sage's HR offerings are ideal for small businesses with ample funding and a solid growth trajectory. This is because the company offers multiple subscription tiers and non-HR titles to grow into while keeping many critical features locked behind upsells.
We analyzed Sage's multiple human resource software solutions and compared each one's overall value, functionality, suitability for small businesses, ease-of-use, learning curve, and expandability, among other factors.
Disclaimer
At Business.org, our research is meant to offer general product and service recommendations. We don't guarantee that our suggestions will work best for each individual or business, so consider your unique needs when choosing products and services.