Wave Payroll is a good choice for budget-conscious businesses that use Wave's free accounting solution.
Data as of 1/17/23. Offers and availability may vary by location and are subject to change.
Wave Payroll is a middle-of-the-road payroll solution that works best for current Wave Accounting users. 
Its plans, prices, and features are fairly standard, comparable to competitors like SurePayroll and Square Payroll. But Wave Payroll's full-service payroll plan is only available in 14 states, so if you want fully automated tax filing in all 50 states, Wave might not be right for you.
Additionally, Wave Payroll integrates with fewer third-party accounting software than solutions like Gusto and OnPay. While employers who don't use Wave Accounting can certainly use Wave Payroll, it makes the most sense for employers already taking advantage of Wave's completely free accounting solution—which, naturally, integrates perfectly with Wave Payroll.
Reasonable full-service and self-service starting prices
Workers compensation insurance add-on
Access to business tax-filing professionals (Wave Advisors)
Thorough integration with Wave Accounting
Built-in time-tracking software
Customer service via chat and email only
No HR administration or employee benefit add-ons
Automatic tax filing limited to 14 states
Limited third-party software integrations
Wave Payroll discounts
Wave Payroll doesn't usually run discounts on its payroll software, but it does include a 30-day free trial that we recommend you take advantage of.
Wave Payroll plans and pricing
| | | | | |
| --- | --- | --- | --- | --- |
| Plan type | Starting price per month | Automatic tax filing | Availability | Get started |
| | $40.00 + $6.00/payee | Yes | AZ, CA, FL, GA, IL, IN, MN, NY, NC, TN, TX, VA, WA, WI | See Plans |
| Self Service | $20.00 + $6.00/payee | No | All other states | See Plans |
Data as of 1/17/23. Offers and availability may vary by location and are subject to change.
Wave Payroll's key features
Like we said, Wave Payroll is pretty typical. It doesn't have much to set it apart from the crowd—but hey, reasonably priced payroll software with standard features is nothing to scoff at, right? 
Whether you choose Wave Payroll's self-service or full-service plan (and remember, full-service plans are only available in 14 states), you'll get the most important payroll features:
Paycheck calculation, including tax withholding amounts
Direct deposit or self-service check printing
Automatic syncing with Wave Accounting software
Vacation, PTO (paid time off), and sick leave tracking
Workers compensation insurance coverage via AP Intego
Automatically generated end-of-year tax forms (W-2 and 1099)
Employee self-onboarding
Employee self-service portal for access to W-2s, 1099s, pay stubs, and bank account information
Wave's tax-service (aka full-service) plan adds automatic payroll tax filing to its list of software tasks. You won't have to worry about calculating payroll taxes correctly or about filing them on time—Wave Payroll does it for you. However, that's the only difference between it and Wave's self-service payroll option. Otherwise, the two plans are identical.
Best Small Business Payroll Software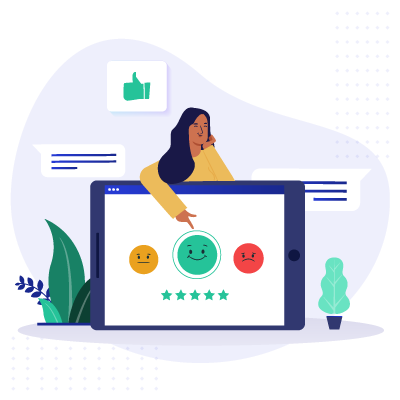 Expert Advice, Straight to Your Inbox
Gain confidence in your business future with our weekly simple solutions newsletter.
Wave Payroll vs. top competitors
| | | | | | |
| --- | --- | --- | --- | --- | --- |
| Brand name | Starting price per month | Automatic payroll tax administration | Employee benefits add-ons | Workers compensation administration | Get started |
| | $20.00 + $6.00/payee (self-service) | Yes (full-service plan only) | No | Yes | See Plans |
| | $40.00 + $6.00/payee | Yes | Yes | Yes | See Plans |
| | $19.99 + $4.00/payee (self-service) | Yes (full-service plan only) | Yes | Yes | See Plans |
| | $40.00 + $6.00/payee | Yes | Yes | Yes | See Plans |
| | $17.00 + $4.00/payee (self-service) | Yes (full-service plan only) | No | Yes | See Plans |
Data as of 1/17/23 Offers and availability may vary by location and are subject to change.
Wave Payroll's key drawbacks
Were you hoping to run payroll on the go? Unfortunately, Wave Payroll doesn't offer a mobile app. (Neither does Wave Accounting, which you can use via a browser only.) Honestly, few payroll companies have solid employer-facing payroll apps — it's just a shame Wave Payroll isn't one of them. 
Additionally, Wave Payroll doesn't include automatic payroll runs. While Wave will send you payroll alerts and emails, it lacks the automatic payroll feature of competitors like SurePayroll.
Essentially, running payroll yourself just means reviewing the numbers and pressing a button on the software to pay out your employees. But nothing can match the convenience of scheduling automatic payroll runs, so if you're looking for more thorough automation, Paychex or ADP could be a better fit. 
Wave Payroll also lacks benefits add-ons beyond workers compensation packages. Gusto, for instance, offers not only workers compensation plans but also health benefits administration and other employee benefits add-ons. OnPay's benefits are comparable to Gusto's and cost a little bit less. 
Finally, if you use Wave Payroll, you can only access customer service via live chat on weekdays or via email. Wave doesn't have any over-the-phone support, so if you run into technical problems on a weekend, expect to deal with them on your own. 
Additional Wave Payroll features
We've said this a few times now, but Wave Payroll doesn't have much to set it apart beyond its straightforward integration with Wave Accounting. Still, it has a few unique perks that could appeal to business owners in niche industries: 
Optional tax-filing advice and assistance from Wave Advisors (ideal for sole proprietors who want help filing separate business tax returns)
Payroll expense reporting broken down by expense type, employee, etc. (ideal for business owners who want basic payroll reporting focused on expenses for taxes and profit management)
A payroll education center with detailed explanations about IRS forms and employee handbooks.
Wave Payroll isn't the most comprehensive payroll service in the business. It lacks features like automatic payroll runs, mobile apps, and nationwide full-service plans that competitors like Paychex and QuickBooks Payroll include as a matter of course. But if you're looking for affordability, simplicity, and easy integration with Wave's free accounting software, Wave Payroll is a solid option.
Not sold on Wave? No worries—just check out our list of the year's best payroll companies for small businesses.
Yes, you can use Wave Payroll to pay independent contractors and regular employees alike. Regardless of the type of payee, the cost per person is an extra $6 per month on top of your monthly base fee.
Wave Payroll also automatically generates the end-of-year tax forms you need to distribute to both types of employees: W-2 forms for your regular employees and 1099 forms for your independent contractors.
Do you work with independent contractors during only certain parts of the year? You can pause your payees' payroll accounts, meaning you won't be charged the extra $6 a month if you aren't paying that person. You can also put your entire Wave account on hold if your business operates only part of the year
You can't call Wave for help, which is frustrating. Instead, you can access Wave customer service only online, either by submitting a request on the Wave site or pressing the "help" button on your Wave account.
In general, though, customers are satisfied with Wave's products and customer support. The company has 4.1 stars on review site GetApp, with most reviewers indicating they're satisfied with their customer service experience.1 Wave Accounting is also accredited with the Better Business Bureau, which gives Wave an A+ rating.2, though you shouldn't rely too heavily on the BBB's ratings.
Yes. If you have a Wave account, you can give your accountant or bookkeeper access for easy collaboration (for instance, during tax season).
To evaluate Wave Payroll, calculate our rating, and compare Wave Payroll to other top competitors, we evaluated Wave Payroll's strengths and weaknesses in several key areas: 
Payroll features, including automatic direct deposit, paycheck calculation, and alternative payroll methods like paper checks
HR features, including workers compensation administration, health insurance administration, and employee benefit add-ons
Full-service and self-service plans and availability
Pricing, including monthly base prices and per-payee prices
Scalability, including number of users and number of plans
Overall software usability, including mobile app access and interface
Customer service reputation, hours, and methods of contact
Disclaimer
At Business.org, our research is meant to offer general product and service recommendations. We don't guarantee that our suggestions will work best for each individual or business, so consider your unique needs when choosing products and services.