2019's Top 4 Technology Conferences for IT Management
Attending technology conferences is a great way to help IT managers achieve multiple professional goals. There are several not-to-be-missed conferences on the docket for your industry each year. These events are an amazing opportunity to make connections with other industry professionals, find knowledgeable recruits, learn about the latest trends in your field, and refresh some of your knowledge.
Here are the top four conferences in IT management for the 2018/2019 conference season.
Interop offers workshops and an incredible array of IT management exhibits from the industry's top companies. If your goals are to learn and network, this conference is the place to do it. You can attend a few sessions and learn how to become a better leader in your business and sign up to be an exhibitor as well.
With 130+ session available, Interop gives attendees the chance to check out the latest and greatest trends in the IT industry and hone their leadership skills. It's also an incredible opportunity for networking with other IT managers and making connections with potential customers. Interop holds events throughout the year in New York, Las Vegas, Mumbai, and Tokyo.
Pink is the premier conference in the IT industry. The event brings together IT managers across a variety of sectors. Whether you work in education, health care, or finance, the Pink conference is an absolute must for you to attend. This particular conference is a three-day event that focuses on developing leadership skills and providing ample opportunity for networking with other IT managers across sectors.
But it's not just about chatting and rubbing elbows with other IT managers. Pink's program is intense, so make sure to be prepared. They offer 10 tracks with tons of sessions, depending on your particular sector and interests. There's truly something for every IT manager here. The Pink conference is held annually in February.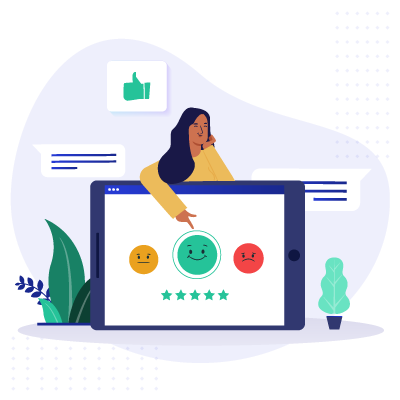 Expert Advice, Straight to Your Inbox
Gain confidence in your business future with our weekly simple solutions newsletter.
IT Financial Management Week is a unique event in April that attracts professionals from all over the finance world. If you attend, expect to rub elbows with other IT managers from small and large companies. Featured topics include IT investment strategies, technology and business management, and developing your product portfolio across 21 great speakers. IT Financial Management Week takes a deep dive into topics affecting IT managers in the financial sector. It's a fantastic opportunity for learning and networking.
Everyone needs a refresher on industry topics from time to time. The TechMentor technology conference is designed for IT managers who want to get back up to speed on some of the basics. But don't worry, the event is catered toward experienced professionals rather than industry newbies. So if you attend, you'll be with your peers and you're not going to be bored.
This five-day conference, which is held twice a year, offers an intense schedule and helps provide you with a comprehensive refresher on some of the industry's hottest topics. Plus, you'll have the opportunity to complete various Microsoft Certification Training programs while you're there. If you're interested in learning, networking, and becoming certified, register for TechMentor today.
---
If you're in the IT management field and planning out your technology conferences schedule for the next year, be sure to add a few of these to the docket. Interop, Pink, IT Financial Management Week, and TechMentor are among the top conferences in the industry, so don't miss out on the great learning and networking opportunities they offer.