9 Skills an IT Specialist Should Have
In the US, hiring an IT specialist is easier said than done. The World Economic Forum suggests that there's a major IT skills gap in this country, and that it's only set to widen as a result of the COVID-19 pandemic.1
Hiring professional staff in general is an expensive and potentially time-consuming process. An employer averages $4,000 and 24 days to fill an open position—but for IT staff, it's likely to take even more money and time, thanks to higher-than-average salaries and a shortage of applicants.2 
It's easy to assume that hiring IT specialists is all about technical skills, and that it's a shortage of skills that make great IT hires difficult to come by. While this is true, it's softer skills, like teamwork and communication, that distinguish a great IT professional from a good one. After all, what good are top-of-the-range coding skills if an individual is rude, non-cooperative, and doesn't gel with your existing team?
Below, we run through the full spectrum of skills that make a great IT specialist.
What technical skills should I look for in an IT professional?
It goes without saying that technical skills are essential for an IT specialist. IT is a discipline where employees need to be comfortable working with complex concepts, systems, and processes—so sift through your resumes accordingly.
IT is also a particularly broad discipline, so the skills you need here will largely depend on the role you're hiring for. "IT specialist" could cover a variety of positions, including the following common IT roles: 
Developers
Software engineers
Computer scientists
QA testers
IT technicians
Systems analysts
Network engineers
Database administrators
IT security specialists
Each of these groups have their own set of specialist knowledge, skills, and processes you should look for. If you're unsure about what these are, take a look at your competitors' job ads to see what they're after. Or, if you have an established IT team in place, seek their advice.
Best Employee Onboarding Software for Small Business
That said, there are a few technical proficiencies that are common to many IT positions. In particular, look for the following skills: 
1. Coding
It's likely that your IT professionals will need to at least understand the process of writing code to carry out their job well. Even if your IT hire won't be writing a lot of code, familiarity with basic languages like HTML and C++ will always come in handy.
If you're hiring a developer, software engineer, or computer scientist, you might look for proficiency in several languages, depending on your needs and what you use already. 
2. Methodology
If hiring an established IT specialist, you should also look for some familiarity with the way your business works—or evidence that they can adapt to this. If your IT function runs on DevOps or Agile methodology, for example, you'll need someone who can keep up with the pace of development and "sprint" style of working. 
3. Cybersecurity
Obviously, if you're hiring a cybersecurity expert, an in-depth knowledge of the latest cybersecurity issues, software, and best practices is a must. 
You should also expect all of your IT staff to promote, demonstrate, and uphold good IT security practices across the business. All IT specialists should understand how cybersecurity concerns affect their area of expertise, and implement this knowledge into their day-to-day tasks.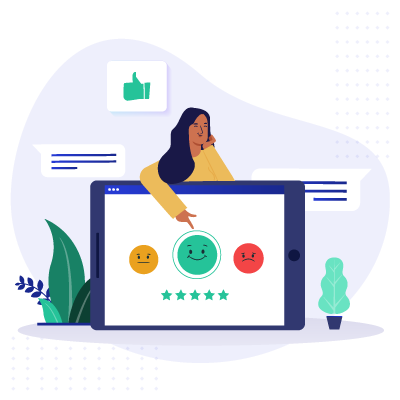 Expert Advice, Straight to Your Inbox
Gain confidence in your business future with our weekly simple solutions newsletter.
What skills should I look for in a trainee IT specialist?
One way to find great IT specialists is to look for junior hires who you can train on the job. Some companies use training as a major recruitment strategy, with extensive, structured plans for recent grads or more inexperienced tech workers. While some IT positions require prior specialization (degrees in software engineering, for example), others could be selected based on potential or natural aptitude. 
Other companies take on trainees with more of an "as and when" approach, or onboard one or two a year as part of an apprenticeship or internship program. 
So long as you have the resources to provide adequate training, this can be a great way to attract the talent of tomorrow. Training on the job provides employees with progression and satisfaction, and demonstrates your commitment to long-term skills development as an employer. 
The skills we've listed below are useful for every IT professional, regardless of seniority—but they are particularly important when you are hiring trainees who might not have prior experience.
4. Logical thinking and problem-solving
When you're diagnosing and solving systems-based IT issues, the ability to think logically is a must. Logical thinking and problem-solving is also essential when coding—whether writing code or debugging.
Proven proficiency in math and science-based subjects at school is often a good indicator of this, but avoid using grades as the be-all and end-all. Ask potential hires a few challenges they've experienced during the interview to see how they solve problems in a work environment.
5. Demonstrable prior interest
For a trainee position, you don't need to look for specific prior experience. In fact, you don't need to look for any familiarity with your current systems at all. Instead, the combination of problem-solving skills and enthusiasm for IT in general should provide a base to learn these skills quickly.
Look for someone who can talk about projects undertaken in their spare time. Coding projects, computer builds, participation in after-school clubs or hackathons, or IT-based volunteering (teaching basic IT skills to the elderly, for example) are all great indicators that someone might make a great hire.
6. Adaptability
The IT landscape is evolving at a pace never seen before. On-the-horizon technologies like augmented reality, machine learning, cloud technology, voice interfaces, and more are becoming increasingly attractive to organizations.
Today's junior IT employees are set to see a vast amount of change across their working lives, so it's important they can move with the times, adapt to new ways of working, and pick up new skills quickly.
What soft skills should an IT specialist have?
Perhaps because there is such a skills gap in this area, employers have often focused on technical skills for IT hires and neglected to focus on soft skills. What this means for your business is that you'll need to make every hire count in this space. It also means that, if you put in the effort at the hiring stage and attract IT professionals that are a truly great fit for your organization, you have the opportunity to really get ahead of your competition in this area. 
It's critical to remember that your IT staff are an integral part of your wider organization. The ability to work well with others, communicate clearly, and organize their workload effectively is essential in making sure your organization runs effectively. 
Employers are increasingly taking note of this. Communication is listed as one of the five hot IT career trends, alongside other softer skills, like general business skills and self-learning.3
In other words, when hiring IT specialists you should place as much of an emphasis on soft skills as you would when hiring project managers, marketers, or any other type of employee. In particular, look for candidates that can demonstrate the soft skills we've listed below.
7. Empathy
Understanding complex systems and processes will come much easier to your IT team than it will to some of your other employees. This chasm in familiarity requires good communications skills to overcome—particularly if your specialist will be working in people-facing capacities like IT support. Look for someone who can explain processes, issues, or software use clearly to a non-technical audience. 
8. Teamwork
Even if your IT specialist will be the only subject-matter expert in their field of expertise, they will have to work across multi-departmental teams on wider projects. Having the interpersonal skills to manage these relationships well can make or break a project's success. If your single IT security expert is difficult to work with and frequently misses deadlines, for example, you're looking at delays on a large chunk of the IT projects you carry out. 
9. Timekeeping
IT workloads can be heavy, particularly in very small businesses where IT specialists often wear many hats. The ability to prioritize tasks for specific business needs or deadlines is essential in managing these workloads—especially as IT professionals often need to react quickly to unexpected issues. Being able to manage delivery expectations while adapting to sudden changes to workload priority is essential here.
Consider a recruiting software to get better talent
Hiring IT professionals FAQ
When I am hiring IT professionals, what are the key skills I should look for?
Consider not just the hard skills, but also the soft skills as the IT professional will be part of your wider organization. The IT specialist will be able to integrate into the team more easily.
Are soft skills necessary in an IT professional?
Yes, soft skills in an IT professional are essential when you consider that the IT specialist will need to work with other people on your team. Communication is critical to ensuring that your team can get things going and not be stuck in conflicts and misunderstandings.
What is the key to ensuring that an IT new hire will be able to fit in my organization?
In the hiring process, evaluate a candidate first for the hard skills (like skill set, training, etc.). Once you have a shortlist, ask the candidate questions to find out if they're open to teamwork, passionate about self-learning, and have the willingness to communicate via different channels (like Zoom and Slack).
When you're looking to hire an IT professional, the first step would be to find one with a matching skill set, experience, and knowledge. Once you have shortlisted candidates, it is also important to consider the soft skills, as the new hire will also be part of a wider team. After all, it's softer skills like teamwork and communication that distinguish a great IT professional from a good one. Top-of-the-range coding skills will not be beneficial to you if an individual doesn't work well with others.
Wondering whether you should hire an IT pro or outsource what you need? Learn more about the differences in Should You Outsource or Hire an In-house IT Team for Your Small Business. 
Disclaimer
At Business.org, our research is meant to offer general product and service recommendations. We don't guarantee that our suggestions will work best for each individual or business, so consider your unique needs when choosing products and services.