Should you outsource or hire an in-house IT team for your small business?
IT is an essential function behind every business—whether that be IT support, customer service, web design and development, project management, or quality assurance. Because of this, it's in a business's best interest to have a strong IT team, either through outsourcing or hiring a dedicated internal department. An effective IT team can ensure the business operates efficiently and can support its online presence. 
Outsourcing your IT department is more common than most people might expect. In the next three years, the market is expected to grow 5% yearly.1 But that doesn't mean it's right for every business—sometimes it makes sense to hire a full-time employee or team.  
In this post, we look at the two approaches and match them against common small-business needs. We also examine the advantages and disadvantages of an in-house team compared to outsourcing your IT needs.
Advantages of hiring an in-house IT team
Though it may seem reasonable in an ideal world to hire employees required on-site for your business to operate, the real question is: is it really necessary? These are the key advantages to hiring an in-house help desk:
Dedicated employees and closer working relationships. Hiring an in-house team means you'll have a full-time dedicated employee(s) committed to the business and the role. During the hiring process, you have the freedom to hire individuals who align with the company's values and visions for growth. 
Full-time employees work primarily for you and the business. This means you'll have more oversight of projects and tasks (big or small). In this way, you're able to establish expectations and responsibilities, allowing your IT staff to form intricate knowledge of the company's needs and form working relationships with others throughout the organization.
Full-time employees are more reliable. Full-time employees are dedicated to resolving company issues as soon as they arise. Plus, they're familiar with the internal IT system, since they work for your business systems day in and day out. During the hiring process, you can determine the skill set and expertise that you need for your team. 
If IT is a central component and brings significant return on investment (ROI) to the business (for example, if you run a software as a service [SaaS] company), keeping the team in-house will mean more oversight and control. In short, you'll be able to manage the quality of work and mitigate risk, keeping any potential problems you might encounter to a minimum.
Disadvantages of an in-house IT team
Despite the advantages an in-house team presents, it can also come with some disadvantages. Here are some of the things you should consider:
Hiring and onboarding is time consuming. It takes time for a new hire to understand the ins and outs of the business, which means some downtime for the company.
Hiring an in-house team can be expensive. Hiring a full-time salaried position (or several positions) means you'll also need to account for additional costs, like health care, annual leave, retirement plans, and so on.
So, the decision to hire an in-house IT team can bring significant strategic value to the business if it improves your service level or improves your bottom line.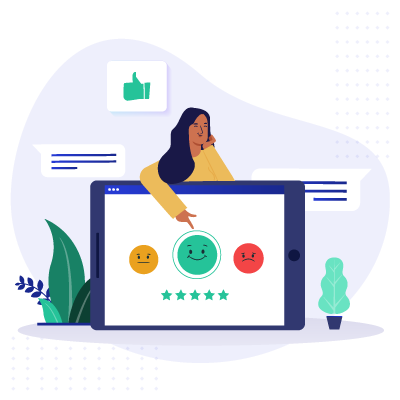 Expert Advice, Straight to Your Inbox
Gain confidence in your business future with our weekly simple solutions newsletter.
Advantages of outsourcing IT
For many small businesses, outsourcing the IT department makes sense. Here we break down the top advantages you should consider:
Outsourced teams are immediately available. Outsourcing tasks means that the third party usually has the expertise to immediately start on projects or tasks. This reduces the amount of downtime the business faces.
Outsourced teams bring years of experience. Most IT agencies will have years of experience working with a broad portfolio of clients across different industries so undoubtedly, you'll be able to identify a shortlist of agencies—with the skill set you require—to work with. Also, the outsourced party will likely understand best practices and reference past cases to tap into and leverage a knowledge base.  
Upfront costs will be smaller. In 2020, the top reason businesses turned to outsourcing was to reduce their operational costs.3 Dedicated IT agencies, freelancers, or contractors will already have all (if not the majority) of the necessary equipment set up to operate remotely rather than requiring you to make an upfront investment for new laptops, servers, hardware, or software for your IT team to use on-site.
Most of the costs are fixed. Outsourcing on a contractual basis means you'll only need to pay on a project-by-project basis. A key advantage and the most attractive feature of outsourcing an IT team is the flexibility and versatility it provides a small business or startup. Plus, you'll know exactly how much you'll be spending on a month-to-month basis. 
If you're someone who has a hard time making large decisions, outsourcing gives you the advantage to assign and withdraw jobs on short notice, so you don't need to spend time or money where it's not absolutely necessary.
Disadvantages of outsourcing
Of course, there are disadvantages to outsourcing too. Here we've listed the top disadvantages your small business should consider:
Inconsistent work quality. If you're outsourcing through an agency, you may run into the risk of inconsistent quality, especially if tasks are assigned to a handful of different people with varying skill levels. 
Unexpected downtime. Be prepared to experience some unexpected downtime, as your outsourced help might have to put your needs aside for another business's needs. The issues your business needs help with—no matter the level of urgency—depends on your service level agreement and may take some time to be resolved. 
No long-term relationships. While outsourcing may seem more efficient and cost effective at a glance, the relationship your business has with an outsourced team can feel more surface level, which can affect the company dynamic.
When you outsource, it means relying on a team that provides you with a service at a level of expertise similar to what they would provide to another business. So, ultimately this limits the amount of value and competitive advantage you're able to provide as a business to your clients. In a bottomline analysis, outsourcing is a better option if you have limited time to train or limited internal expertise.
Best Small Business Firewalls
Leverage the best of both approaches
Each approach, whether outsourcing or hiring an internal IT department, has its advantages and disadvantages. However, it may make sense to combine both approaches to leverage the best of both worlds.
For many small businesses and startups, outsourcing teams or departments that aren't strategically essential to the core functions (and competencies) of the business is very common. It's especially beneficial when you're working with a limited budget and existing employees don't already have the expertise, knowledge, or time to carry out the IT services you're after.
All things considered, it's clear that there's no one-size-fits-all solution. Integrating both solutions might be an even better approach for your business. You could do this by hiring an employee to work part-time and outsourcing only when necessary.
Outsourcing vs. hiring in-house IT FAQ
Should I outsource my IT department?
For many startups or small businesses that have yet to establish a dedicated IT team, drawing up a cost-benefit analysis—from a time and cost perspective—to weigh the pros and cons between outsourcing and hiring an IT team might be the most logical first step.
Which is better: outsourced or in-house IT department?
If you don't expect to run into many significant IT-related issues that can negatively impact the business, it might make sense to test the waters by outsourcing first. This way, you'll be able see how effectively the business operates without a dedicated internal team before committing to hiring full time.  
How do I make the right choice between having an in-house IT desk and outsourcing?
Ultimately, the decision comes down to your business's current resources, expertise, and budget.
If you're trying to make a decision on whether or not you should outsource your IT department or keep it in-house, you should think about your IT expenditure and how it fits into your short- and long-term budget and goals. You should also consider whether your IT needs are too complex for your small business to manage. By evaluating your business's needs, weighing the pros and cons of both solutions, and conducting a cost-benefit analysis, you'll be able to make the best decision for your organization. 
Think your small business is ready to make a full-time IT hire? Take a look at 9 Skills an IT Specialist Should Possess to help you hire the best pro for the job.
Disclaimer
At Business.org, our research is meant to offer general product and service recommendations. We don't guarantee that our suggestions will work best for each individual or business, so consider your unique needs when choosing products and services.