Sage Business Cloud Accounting Review 2023
Sage Accounting's low starting price, solid customer service, and stellar app make it a good fit for freelancers.
Data as of 2/9/23. Offers and availability may vary by location and are subject to change.
The bottom line: Sage Business Cloud Accounting's standout perks, like a $10 starting price and round-the-clock customer service, make it a good fit for product-based small businesses. Its user-friendly dashboard, standout customer service, and excellent mobile app also help set it apart.
However, Sage Business Cloud Accounting lacks thorough third-party payroll integration, and its more fully featured plan is pricy, which makes it a hard sell for freelancers. On the whole, we find Sage's plans work best for sole proprietors, some freelancers, small-businesses with no more than one or two employees, and midsized businesses that want plenty of support as they learn the ins and outs of accounting.
Low starting price
Intuitive, user-friendly software interface and app
24/7 customer service
Free financial courses for business owners
Extremely limited features with basic plan
No third-party payroll integration
Additional cost for receipt scanning
Sage Business Cloud review 2023
Sage Business Cloud Accounting savings and discounts
Like most other accounting software providers, Sage runs frequent discounts and promotions, especially at the end of the year and during tax season. For instance, as of February 2023, Sage is offering 70% off for 6 months for all new customers. (The discount applies to the $25 plan only, not the $10 plan.) 
Sage Cloud Accounting plans and pricing
| | | | | |
| --- | --- | --- | --- | --- |
| Plan name | Starting price | Number of users | Key features | Get started |
| | $10.00/mo. | One | Bank reconciliation, expense tracking, invoicing | See Plans |
| | $25.00/mo. | Unlimited | Start + quotes, estimates, forecasting, receipt tracking, inventory management | See Plans |
Data as of 1/3/22. Offers and availability may vary by location and are subject to change.
Sage Accounting's key features
If you sell products on your own without any employees, Sage Business Cloud could be a good fit for you. Unlike QuickBooks Online, Sage Business Cloud includes inventory tracking with its $25-a-month plan (QuickBooks doesn't include inventory tracking until you hit its $80 price point).
On the flip side, Sage Business Cloud doesn't integrate any third-party payroll solutions—not even the most popular options, like Gusto. So while Sage Business Cloud can work for businesses with employees, businesses that want more payroll options should look elsewhere.
Sage Business Cloud has two plans: Accounting Start and Accounting. Both plans are cloud-based, meaning you can securely access your data from any web-enabled device, and include 24/7 customer support over chat.
At $10 a month, Sage Business Cloud Accounting provides a handful of features for freelancers or sole proprietors:
Invoicing
Payment acceptance
Automatic bank reconciliation
If those seem like only the most basic accounting features, well . . . they are. Sage itself describes this plan as entry level accounting software, so it won't work for businesses with more complex financing needs. And even if you are a freelancer or sole proprietor, you'll get more features than just these with Wave's free accounting software or Xero's $12 plan (which also includes inventory management).
In other words, Sage Business Cloud Accounting Start is fine, but that's about all it is.
At $25 a month, Sage Business Cloud Accounting is just $15 more than the Accounting Start plan. Its expanded features are also far more useful to small-business owners than the Start plan's limited accounting tasks. Along with the three main actions you get with Start, the full Accounting plan lets you tackle tasks like these:
Creating quotes and sending estimates
Forecasting your business's cash flow
Scanning receipts for automated data entry
Managing inventory
The Accounting plan also includes unlimited users. If you have a larger team where multiple people manage finances—instead of just you as a sole proprietor or freelancer—you'll definitely want the Accounting plan over the basic, user-limited Accounting Start plan.
Best Small Business Accounting Software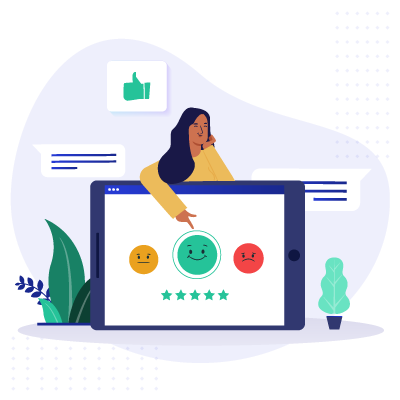 Expert Advice, Straight to Your Inbox
Gain confidence in your business future with our weekly simple solutions newsletter.
Sage Business Cloud Accounting vs. top competitors
| | | | | |
| --- | --- | --- | --- | --- |
| Brand name | Starting price | User limit (with cheapest plan) | Mobile accounting app | Get started |
| | $10.00/mo. | 1 user | Yes | See Plans |
| | $13.00/mo. | Unlimited | Yes | See Plans |
| | $15.00/mo. | Unlimited (addt'l fee) | Yes | See Plans |
| | $25.00/mo. | 1 user | Yes | See Plans |
| | Free for life | Unlimited | No (invoicing app only) | See Plans |
Data as of 2/9/23. Offers and availability may vary by location and are subject to change.
Sage Accounting's key drawbacks
Sage Business Cloud integrates with dozens of third-party apps (which you can browse on Sage Marketplace), but there's one notable exception to its integration option: payroll. If you choose Sage Business Cloud Accounting, you can choose only Sage payroll as your payroll provider.
And while Sage's payroll plans aren't bad, they're pricier than many other payroll options, especially those built for small rather than midsize businesses. For instance, Sage's HR and workforce management solution for multinational businesses is way outside many Sage accounting customers' budgets and needs.
Another shortcoming? In spite of its pricey add-ons, Sage Business Cloud doesn't offer as many features as competitors like Xero or QuickBooks Online. For instance, you can't track mileage, track project time, or manage bills—all of which are pretty crucial for freelancers, small-business owners, and sole proprietors.
Speaking of crucial features, Sage accounting's basic plan doesn't include a cash flow statement. We agree that graphic design freelancers who tackle just a few jobs a year don't need to track cash flow as closely as, say, mid-level marketing companies, but cash flow statements are among the most important financial statements for any business. It's just silly not to include it.
Another odd drawback? Sage is one of the only accounting providers to charge extra for receipt scanning and categorization. Scanning, uploading, and tracking receipts is a basic expense tracking feature, every other major accounting provider includes it for free. With Sage, you can use receipt scanning free for three months—and with the pricier plan only. After that, it costs an additional monthly charge.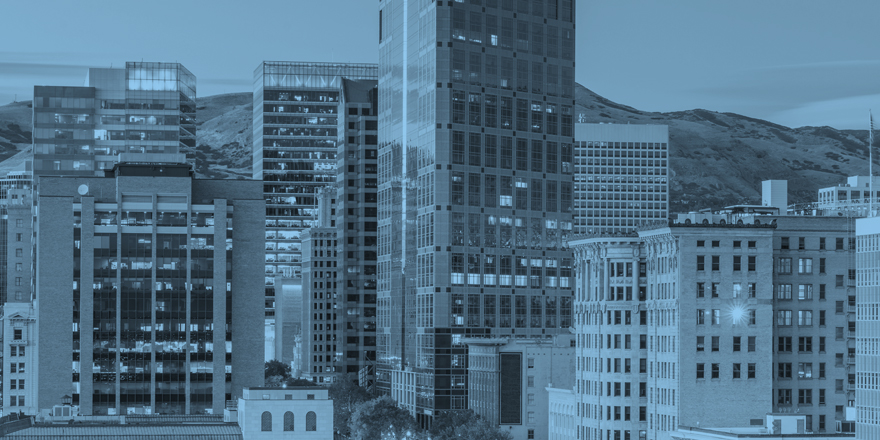 Find Your Money—and Keep More of It
With plans starting at $15 a month, FreshBooks is well-suited for freelancers, solopreneurs, and small-business owners alike.
Track time and expenses
Create custom invoices
Accept online payments
Additional Sage Accounting features
Sage Accounting has some of the better customer service reviews in the wider accounting ecosystem. has pretty solid customer reviews. On the review site Trustpilot, for instance, over 14K users give Sage an average of 4.5 stars out of 5.1 In particular, users call out Sage's user-friendly functionality, responsive customer service, and quick response to technical products. 
Sage Accounting is a well-rounded, affordable accounting solution for small-business owners—particularly those who sell inventory and prefer financial collaboration to solo bookkeeping.
But if your business needs more payroll flexibility, heftier accounting features, and more comprehensive plans that can handle growth, check out a more comprehensive accounting software provider like Xero, FreshBooks, or QuickBooks.
Want more QuickBooks alternatives than Sage Accounting? You'll find several more on our list of the year's best alternatives to QuickBooks.
Sage Business Cloud Accounting FAQ
Is Sage Accounting easy to use?
Per online customer reviews, most users agree that Sage Business Cloud Accounting (Sage's cloud-based accounting solution) is easy to use. The dashboard is pretty scannable and straightforward, which is particularly important to new business owners without an accounting background.
Reviewers on Trustpilot also say that Sage customer service representatives can handily guide users through software problems over the phone, which also indicates a user-friendly, accessible product.1
How much does Sage Accounting cost?
Sage's basic accounting plan, Start, costs $10 a month. Its more comprehensive cloud-based plan, Sage Accounting, costs $25 a month.
What does Sage Accounting do?
Sage Business Cloud Accounting is Sage's cloud-based accounting software for small businesses. Starting at $10 a month, Sage Business Cloud lets users send invoices, accept online payments, and track business finances. For $25 a month, Sage Business Cloud Accounting adds features like inventory management, quote and estimate generation, and in-depth financial reporting.
Is Sage Business Cloud better than QuickBooks Online?
The answer depends on your priorities. If you need affordability more than anything else, Sage Business Cloud could be a better fit for you. But if you want more comprehensive features, or if you manage employees and contractors, QuickBooks Online is probably a better pick.
Looking for a more in-depth answer? First, know that Sage Business Cloud and QuickBooks Online have a lot in common. Both include features like invoicing, payment acceptance, and automatic bank account reconciliation. And they both have a $25 a month plan, though QuickBooks starts at $25 while Sage Business Cloud tops out at $25.
But the two software products definitely differ in some important ways. For instance, Sage Business Cloud Accounting includes unlimited users, which makes it well suited to collaborative teams. But QuickBooks Online's $25 plan gives you just one user, and you'll have to pay at least $80 for a plan that allows just five users.
Sage Business Cloud also includes features QuickBooks lacks, like inventory management. Of course, the reverse is also true: QuickBooks Online offers mileage tracking, 1099 contractor management, and sales tax tracking, all of which Sage Business Cloud leaves off. Plus, since QuickBooks Online is the more popular software, it has more integration options—including payroll integration—than Sage.
You wouldn't know from the name alone, but Sage 50cloud Accounting is Sage's desktop-based accounting software. Sage Business Cloud integrates with Sage 50cloud to give desktop users a taste of cloud access, meaning they can access some (but not all) of their business's financial info from a web browser.
So which Sage product is better? Well, Sage Business Cloud is certainly more affordable: the Accounting plan costs $300 a year for unlimited users while Sage 50cloud Accounting starts at $567 per user per year. And Sage 50cloud has a few more features, like job costing and payroll, though it shouldn't be too hard to find more affordable cloud-based services to add on to your Sage Business Cloud plan.
In sum, Sage Business Cloud is more affordable and more flexible than Sage 50cloud, which makes Sage Business Cloud a better choice for freelancers, solopreneurs, sole proprietors, and small businesses.
Sage Intacct is Sage's comprehensive, cloud-based finance and HR management software. It's much more comprehensive (and expensive) than either Sage 50cloud or Sage Business Cloud, and it includes more complex features like human resource management, billing, and budgeting.
In spite of its price, Sage Intacct is our favorite accounting software for nonprofits. It's also a good fit for large businesses that want to roll accounting, HR, and advanced financial planning into one. But it's both too bulky and too expensive for the smallest of small businesses, including sole proprietors and freelancers. If that describes you, we recommend sticking with Sage Business Cloud Accounting.
To evaluate Sage Business Cloud Accounting and create our star rating, we reviewed Sage's strengths and weaknesses in a few key areas: 
General accounting features
Accessibility and ease of use, including mobile app access
Number of plans for scalability
User limits
Starting prices
Customer service hours, options, and reputation
We also considered our accounting expert's opinion and experience when creating our star rating and writing this review. 
Disclaimer
At Business.org, our research is meant to offer general product and service recommendations. We don't guarantee that our suggestions will work best for each individual or business, so consider your unique needs when choosing products and services.
Sources
1. Trustpilot, "Sage." Accessed February 9, 2023.